How to Decide the Best Cruises to Book in 2023
Cruise vacations are a type of vacation that many people enjoy. They allow for an all-inclusive style of vacation where you can partake in your favorite activities on the ship and off, with selected excursions. In addition, it is easy to indulge in gourmet cuisine that seems to be ever-flowing and never-ending for meals.
Disclosure: There are affiliate links in this post, which means we may earn a small commission if you click the link and proceed with a purchase, at no cost to you. We truly only recommend hotels, products, and services we personally use. As Amazon Associates, we earn from qualifying purchases.


Types of Cruises to Consider
Different types of cruises vary in cost, from river cruises to mega-ship cruising to yacht cruising and beyond. Ocean and river cruises, for example, have some similarities yet lots of differences and target different ages and types of travelers.
The best cruises for 2022 on larger ships, which are the most readily available and approachable for families and couples overall, may depend on the amenities onboard. These ships have thousands of passengers (upwards of 1,000 to 4,000 guests depending on the cruise line and ship) and have more onboard entertainment than smaller cruise ships.
A small cruise may be perfect for a couple traveling abroad, wanting to experience something special and more intimate together. River cruises, barge cruises, and expedition cruises are the perfect cruises to consider. These cruises travel to unique destinations. Take an eco-focused cruise to Alaska, a journey to Antarctica, or a river cruise to the wine region of Portugal on the Douro River.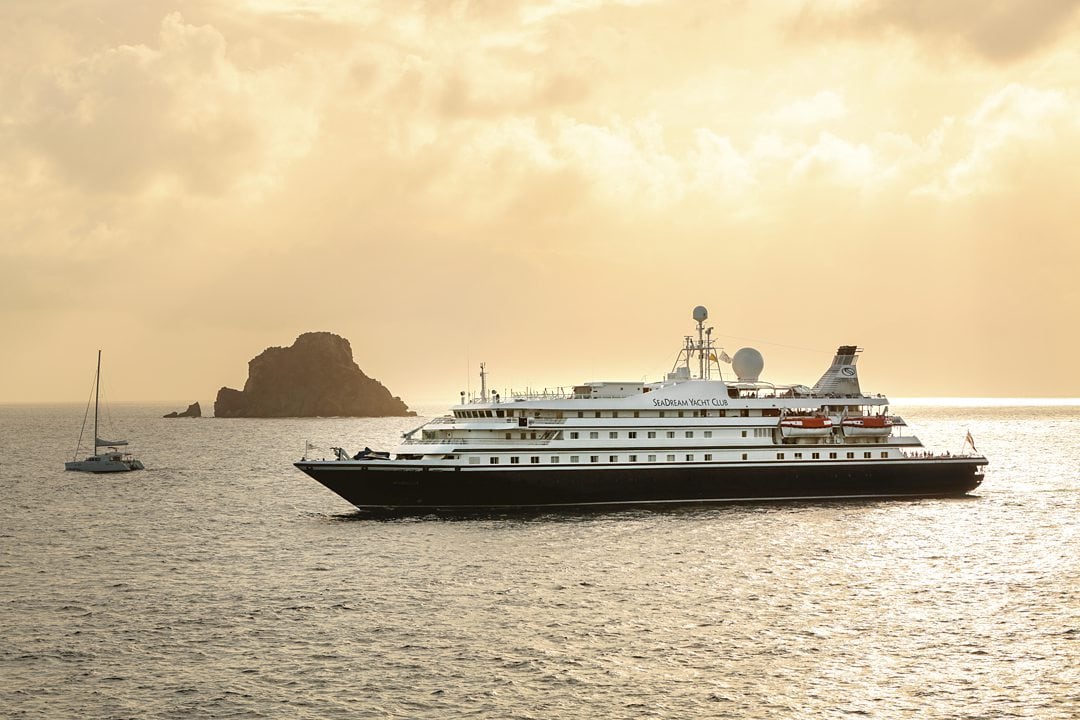 Cruise Capacity: Health and Safety
If you are concerned about the number of people on a cruise ship in pandemic times, we would argue that cruising is one of the safest ways to travel during a pandemic and beyond. That was true pre-pandemic and will remain true afterward.
CLIA (Cruise Lines International Association) issued a statement supporting this in December 2021. We have always appreciated the measures cruise lines take to ensure it is the safest way to travel. That includes sanitization of the ship, cleaning all areas of the vessel, and the lengths they go to reporting these methods to the public. No other travel industry sector does so much, so publicly for its guests.


Ports to Consider for the Best Cruises
The United States Embarkation Ports
One of the benefits of going on a cruise from the United States is that you can potentially drive to the port or quickly fly there from within the country. (Don't forget to check if you need a passport if your cruise heads to other ports outside the USA.)
US cruise ports are plentiful! There are dozens of ports over the coastal United States, from California and Florida to Maryland, New York, and South Carolina.
Five of the most popular ones that are all near major airports and highways are the cruise ports of:
Seattle, Washington
San Diego, California
Los Angeles, California
Miami, Florida
Fort Lauderdale, Florida
All major cruise lines have a cruise leaving from one of the ports above.
There are also wonderful Great Lakes Cruises to consider that some smaller ships sail to, and river cruises within the United States that sail the Mississippi River, Columbia River, or Snake River for example.
Cruises that Sail in Other Countries
Cruises operate on seven continents. You can find a cruise that sails the coast of Ecuador in South America, or the Mekong River in Asia, or even around Iceland in Europe!
Destination Ports of Call
Suppose you are interested in a cruise that goes to a particular region of the United States, North America, or the world. In that case, you will want to search by destination or embarkation port.
Examples are:
For a cruise to Baja California (which sails into Mexico), leave Los Angeles.
Do you want to cruise to Alaska? Search for cruises that leave from Seattle, Washington.
If you want to sail to the Caribbean, you'll likely depart from the Port of Miami, Tampa, or Fort Lauderdale. These are all Florida ports.
Are you cruising to the Great Lakes? You'll want to leave from the Midwest or Northeast, including Chicago and Boston.
If you want to sail to the Mediterranean, in Europe, search for a cruise that leaves from Barcelona, Spain.
Or maybe you want to go to Germany and Austria to see castles and quaint European towns. A Danube River Cruise might be for you.


Best Cruise Lines to Consider
The best cruise lines are all names you've likely heard, even if you've never been on a cruise. However, if you're starting to look into the world of cruising, some may be new to you!
Mega-Ship Cruise Lines to Look into for Your Next Cruise Vacation
Royal Caribbean
MSC Cruises
Norwegian Cruise Line
Cunard
Viking Ocean Cruises (they have a popular river cruise line too)
Carnival
Cunard
Holland America Line
Virgin Voyages
Small Cruise Lines to Consider for Your Next Cruise
Scenic
Alaskan Dream Cruises
Maple Leaf Adventures
American Queen Voyages
AmaWaterways
Hurtigruten
Ponant
Linblad (including National Geographic cruises)
SeaDream Yacht Club
Ritz Carlton Yacht Collection
Cruise Pricing
Cruise prices will vary based on the following factors:
Length of the cruise.
Cruise destinations (or ports the cruise visits).
The season you're sailing.
The number of guests in your cabin or stateroom (Most cruise lines allow two adults and two children, maximum.)
Category of stateroom you book: inside, outside view, balcony or suite, for instance.
For small cruise ships, the price may also vary depending on the supply and demand. This is true for larger cruise ships too (especially for seasonal demand) but with smaller cruise ships sometimes the smaller the ship and the more in demand the cruise line or itinerary, the more money the cruise. Read more about what's included with river cruises, in particular.


Additional Factors to Consider when Deciding what Cruise is for You
Some other factors may influence your decision of what cruise you book, which you may not have previously considered.
Deciding what amenities or bonuses you desire before booking your cruise is important. The following few sections will provide helpful tips when considering a cruise vacation.
Size of the Ship
We truly believe there is a cruise for everyone! We recommend trying different varieties of size cruise ships. Try a small or medium-sized ship if you took a cruise on a large ship in the past. You can consider a cruise line with 500 passengers, for example (like Hurtigruten), or go even smaller, like 200 passenger river cruise ships (like Emerald Cruises). You can even go smaller and try yacht cruises!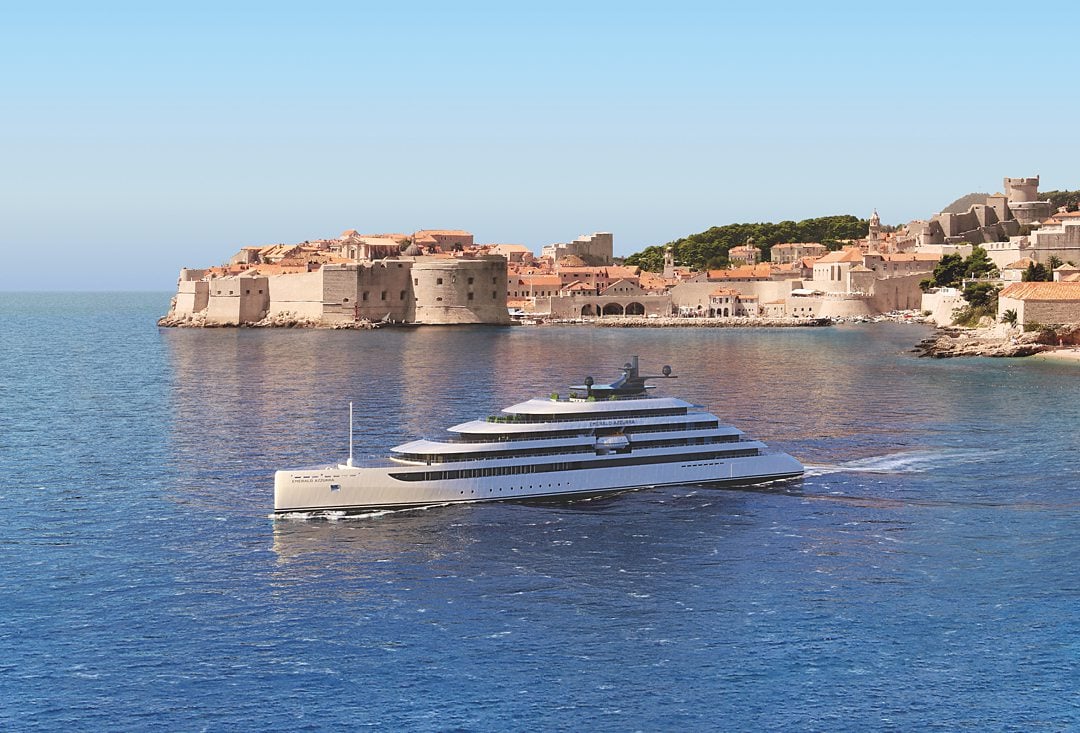 Travel Agent Kickbacks and Perks
If you book a cruise with a travel agent, there is the potential to get an onboard stateroom credit to use on the ship. Many people use the credit for cocktails, dining reservations, or spa treatments.
Loyalty Programs
If you like loyalty rewards, consider cruise lines that reward repeat cruisers.
For example, Disney Cruise Line has its "Castaway Club," and Princess has its Captain's Circle. Some enrollment is automatic after your first cruise, and others are not.
Ship-within-a-Ship Cruises
The ship-within-a-ship cruise category is for cruisers who want a large ship's amenities, activities, and entertainment but the exclusive treatment of smaller cruises.
These are clubs, of sorts, within a cruise that you book before you reserve a suite, for instance, with access to a concierge level. In addition, you'll gain privileged access to private pools, restaurants, and services like a butler 24/7.
Ship-within-a-ship cruises will cost you a little more than another category room, of course. But that's because of the added services you're receiving with it.
For example, Norwegian Cruise Line has The Haven, and Princess has its MedallionClass.
Private Islands
Some cruise lines have private islands that are cool to visit.
Only that cruise line's ships will visit them. For example, Royal Caribbean's Caribbean itineraries go to their island, CocoCay. Disney Cruise Line's Caribbean sailings go to Castaway Cay, Disney's private island.
These islands are ideal for cruiser vacationers. They are complete with memorable excursion adventures, waterslides, rides (like zip-lines), bars, restaurants, and more.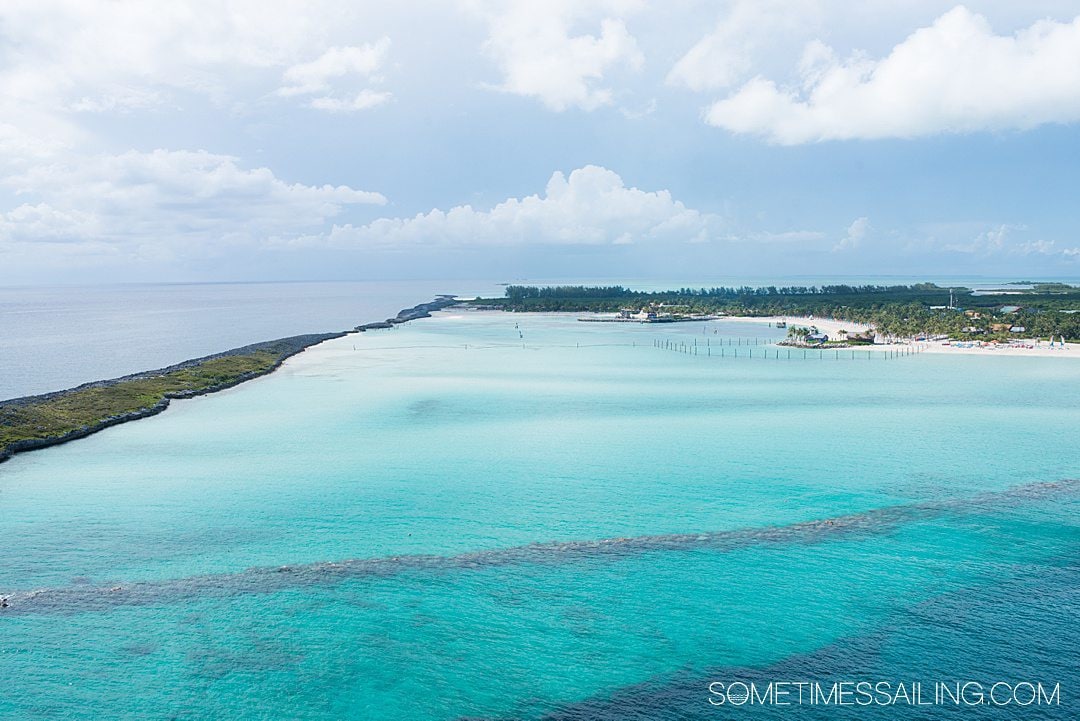 Family Friendliness
Some cruise lines are more friendly towards multi-generational groups.
Disney Cruise Line has repeatedly been voted the best cruise line for families, which is not surprising to anyone! Other cruise lines aren't necessarily known for their "youthful" activities. Rather than wave pools and rock climbing, they focus on fine dining and casinos. Most of Disney's river cruise itineraries (a partnership with AmaWaterways) focus on families too.
More children and families will be on cruises when kids' school breaks occur, regardless of the cruise line. You can expect that during spring, summer, and winter break.
There are things to keep in mind to determine if a cruise is a right fit for your family, especially if you have young kids:
Activities onboard, like laser tag, go-karts, ice-skating, and more.
If there is childcare onboard, including what ages it covers. Onboard childcare means that you can check your kids into a "babysitter" service. They can be supervised and play with other children their age while you enjoy the cruise as adults-only for a few hours. Some cruise lines require additional payment for this service.
Bathtubs: It may seem like a silly thing to consider, but if you have a young toddler who doesn't bathe in a shower and you need a tub for bath time at night, you will want to check to see what the bathroom situation is in the cabins before you book. Some cruises have cabins with standing showers only, and others have tubs.
Kids sail free: Sometimes, to entice you to book a particular cruise, a company will have promotions for "kids sail free," as long as two paying adults are in the cabin.
The Future Of Cruising is Bright
No matter the year, cruising is on a constant upward trend, with more people wanting to go on cruises each year. That is why the future of cruising is bright, with new ships sailing every year.