Six Cruise Lines Tempt Epicureans with New Culinary Programming in 2023
The year ahead is an unprecedented culinary-focused time for the cruise industry whether focusing on specially curated menus inspired by local ingredients, regional wines, or celebrity chefs, a range of options from prominent cruise lines tempt epicureans with an appetite for adventure.
Six cruise lines, in particular, are focused on special gastronomical programming. So now is an ideal time for food connoisseurs to book a cruise vacation for 2023 into 2024 with exceptional dining options, onboard cooking demonstrations, and extraordinary excursions.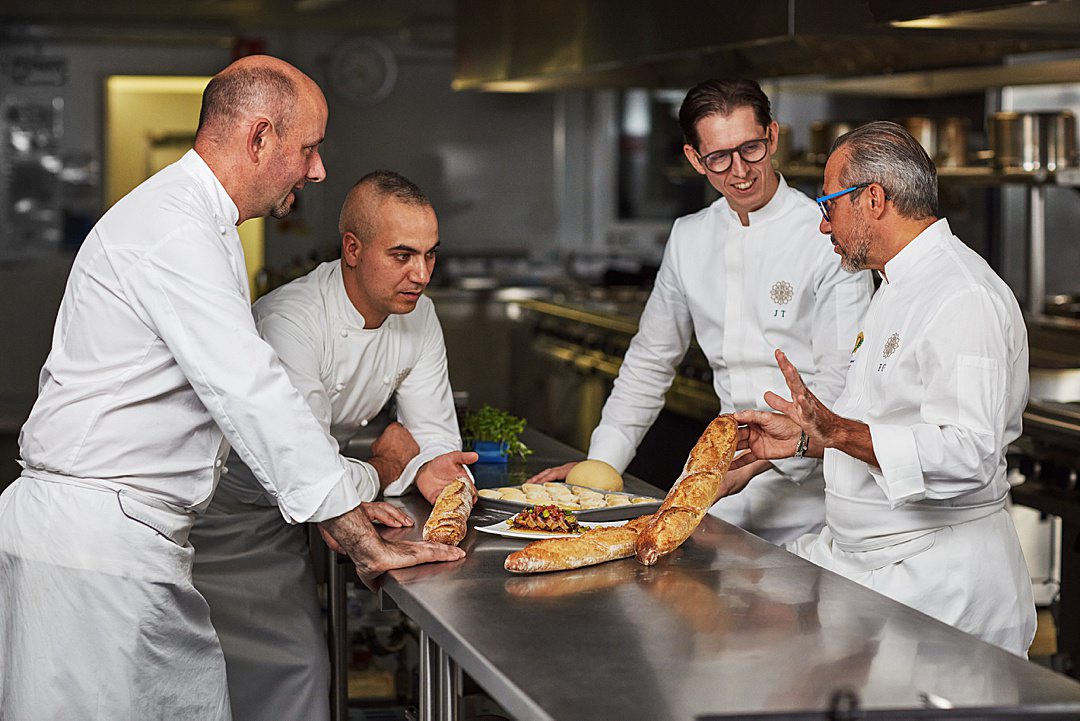 Emerald Azzurra Welcomes Celebrity Chef Ben Robinson
Chef Ben Robinson is no stranger to yacht cruising and being in the spotlight. He was a popular castmate as the chef on multiple seasons of Bravo's hit television series Below Deck.
The famed chef will join Emerald Azzurra for two sailings in a perfect pairing. One will be in the Caribbean and the other in Europe.
The 100-guest luxury yacht, which is part of Emerald Cruises, will feature Chef Robinson for two 8-day sailings. The first – Coastal Gems of Italy and Croatia – will sail from Venice on October 28, 2023. The second option is the Hidden Gems of the Caribbean itinerary, departing San Juan, Puerto Rico, on March 2, 2024.
The price of the cruise fare includes unique once-in-a-lifetime opportunities. Guests will have the rare chance to sample his cuisine, interact with him, and learn from him.
Onboard cooking demonstrations with locally sourced ingredients will take place. Cruisers will benefit from Chef Robinson's cooking tips and an interactive Q&A session. A distinctive shore excursion will allow guests to immerse themselves in the region's culture with Chef Robinson by their side. Lastly,e celebrity chef will customize the three dinner menus per sailing for guests in the La Cucina dining room.
Scenic Luxury Cruises Welcomes Back Celebrity Chef Brian Voltaggio
Thanks to the popularity of his sold-out South of France river cruise last fall, Chef Brian Voltaggio will return to Scenic Luxury Cruises for two sailings. He is well known for competing on multiple seasons of Bravo's critically-acclaimed cooking show, Top Chef.
The first cruise option lets guests interact with and learn from Chef Voltaggio aboard Scenic Eclipse. The ultra-luxury yacht departs from Montego Bay on October 31, 2023, sailing for nine days. Next summer, he will return to France for a river cruise on Scenic Diamond; the Bordeaux Affair itinerary will begin on June 18, 2024. 
Among other exciting opportunities, guests can interact with him during a welcome evening reception that kicks off each sailing. They can also participate in onboard cooking demonstrations and attend Q&A sessions.
The "main course" on each sailing is a special dinner designed by Chef Voltaggio to highlight the region's ingredients and flavors.
As a bonus, in addition to having Chef Voltaggio onboard, Scenic's Director of Food and Beverage, Tom Goethe, will be on the sailings; he was a finalist on Top Chef Germany and is currently competing on Top Chef World All-Stars.
American Queen Voyages Focuses on Local Ingredients and Culinary Stories
American Queen Voyages connects its menus to the culture and history behind the dishes onboard by marrying its restaurant flavors with the ports of call they visit across all their itineraries.  
"Guests are in for a treat with our new menus," says Regina Charboneau, culinary ambassador of American Queen Voyages. "The revitalized culinary program brings the culture of each region to life. In the Pacific Northwest, guests can expect Chinese and Native American influences. While on the Lower Mississippi River, guests can enjoy Cajun and Creole flavors."
For example, some menu items are delicious dishes inspired by German, Sicilian, and New Orleans cultures made with local ingredients. In addition, guests can expect dishes, including Seafood Gumbo, Chicken Pontalba, and Lobster Rockefeller. These entrees will help further immerse guests in the cities they visit.
Furthermore, American Queen Voyages is a 2023 season sponsor for America's Test Kitchen (ATK) TV as a testament to their commitment to culinary excellence. It is one of the longest-running cooking shows in the United States, on public television since 2001.
Regent Seven Seas Cruises's Epicurean Perfection Program
Culinary delights reveal themselves in 11 new Epicurean Spotlight Voyages with Regent Seven Seas Cruises between 2023 and 2025. The cruises, part of their new immersive program called Epicurian Perfection, will delight luxury travelers with incomparable experiences with some of the world's most notable and talented culinary figures.
Guests can choose from cruises where they will immersive themselves in wine and food-focused shoreside excursions. Onboard, they will participate in cooking classes in a state-of-the-art Culinary Arts Kitchen, demonstrations, talks, and presentations. Exquisite Epicurian Perfection cuisine will be available in up to five specialty restaurants.
For example, guests can sail with award-winning Michelin-starred Chefs Alain Roux and Michael Nizzero on August 14, 2023, from Rome to Venice on Seven Seas Mariner. In addition, they will share rare insight into the daily operations of running their Michelin-starred restaurant, The Waterside Inn. 
Oenophiles will delight in joining Master Sommelier Doug Frost. He is one of only four people in the world to simultaneously hold the titles of Master Sommelier and Master of Wine. The cruise departs on October 8, 2023, on Seven Seas Splendor from Barcelona to Venice. Frost will lead several educational tasting sessions on the ship and ashore.
In addition, nine more voyages will provide luxury travelers with incomparable experiences with some of the world's most talented and successful culinary figures.
Windstar's New Healthy Vegan Menu 
Windstar has a new plant-based diet that is not only completely vegan and gluten-free but diet-conscious in additional ways. The dishes are minimally processed and prepared without extra salt, oil, or sugar.
Peter Tobler, Director of Hotel Operations for Windstar, who oversees food and beverage, said, "We've seen an increased demand for whole-food, plant-based dishes from our customers, and we're really excited to work with the [National Health Association] to bring them something that's nutritious and delicious. As a side benefit, plant-based foods also reduce our environmental footprint – a major goal of Windstar's – allowing us to tread more lightly on this planet."
Dishes will include:
Roasted Butternut Squash Velouté with Baked Pumpkin Seeds
Baked Cauliflower Croquettes with Salsa Verde and Sautéed Spinach
Veggie Enchiladas with Black Bean & Cilantro Sauce
All six ships will feature the menu by June 2023.
EXPLORA I Launches in 2023 with a Focus on Culinary Experiences
MSC Group's new luxury cruise line, Explora Journeys, will debut when EXPLORA I sets sail on July 17, 2023. Five of the ship's 18 restaurants will feature all-inclusive menus carefully curated by Michelin-trained chef and Head of Culinary Franck Garanger. 
The culinary team considered everything in crafting each restaurant's offerings, from precision and technique to sustainable and locally sourced ingredients.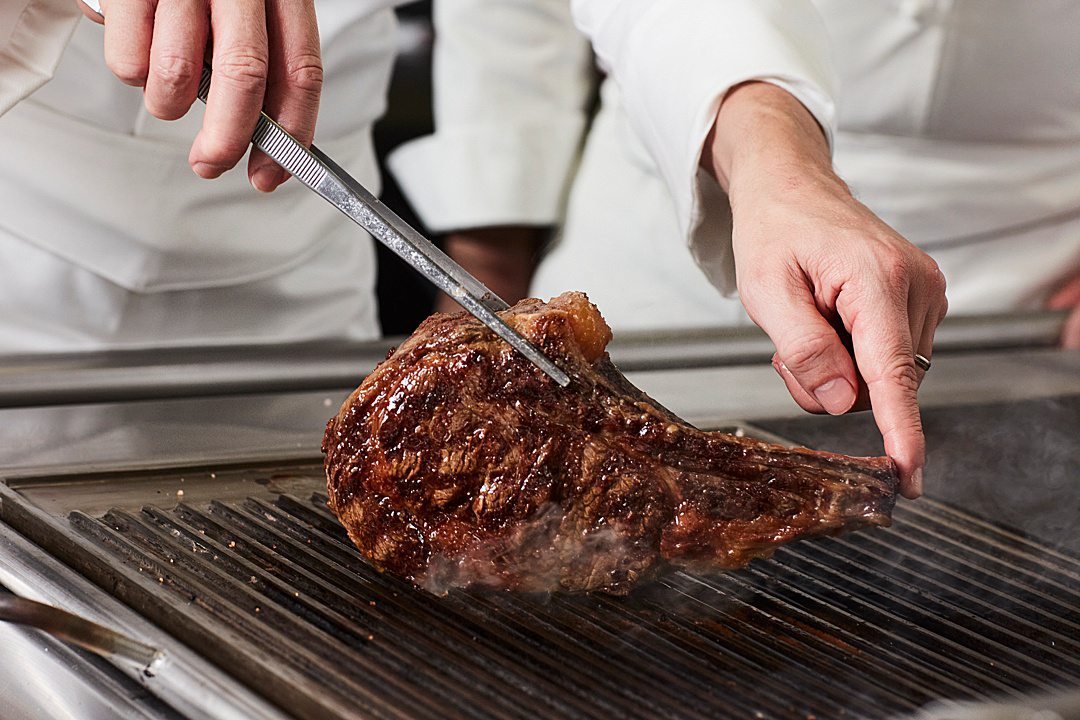 For example, the contemporary onboard restaurant, Marble & Co. Grill, has a signature dish made with meat from Jersiaise breed cows, which are world-famous from the Deux-Sévres region of the lush Loire Valley. The beef is known for its sensational flavor and intense marbling. A potato dish in the restaurant is made with France's renowned Bordier butter from Normandy and topped with Calvisius Oscietra caviar, a premium and sustainably produced caviar from Italy. 
Furthermore, Explora Journeys has crafted a mixology program that includes cocktails to accompany specific regional menus. The cruise line is also focusing on a special mocktail menu.
Conclusion
Now is the time for culinary-interested cruisers to book these quintessential gourmet-focused journeys. Novel excursions, menus, demonstrations, and events await culinary travelers looking for a delectable vacation on land and sea.