Summer Vacation Cruise Ideas: Avoid Crowds With Small Ships
Problem: You want to go away for summer vacation, but fear it's too late to plan for 2023. Besides, everywhere you think of is a known summer hotspot. Solution: Consider these small ship cruises that go to awe-inspiring lesser-known spots.  
Travelers who want a peaceful, serene respite from their busy lives during summer vacation will be on cloud nine when they book a small ship cruise that takes them to places they've never heard of, like Narbonne, France, or Stonington, Maine.
The first half of the year may have been exhausting, but all guests need to do when booking a cruise is reserve and then relax. After that, the cruise line does the rest. 
For travelers who want to go away this summer yet fear it's too late to plan, there are plenty of viable cruises ranging from eight passengers to 150 to consider. The solution is to book one of these trips that sail to awe-inspiring, lesser-known locales.
Disclosure: This page has affiliate links, meaning we may earn a small commission if you click the link and proceed with a purchase at no cost to you. We truly only recommend cruises, experiences, products, and services we personally use. As Amazon Associates, we earn from qualifying purchases.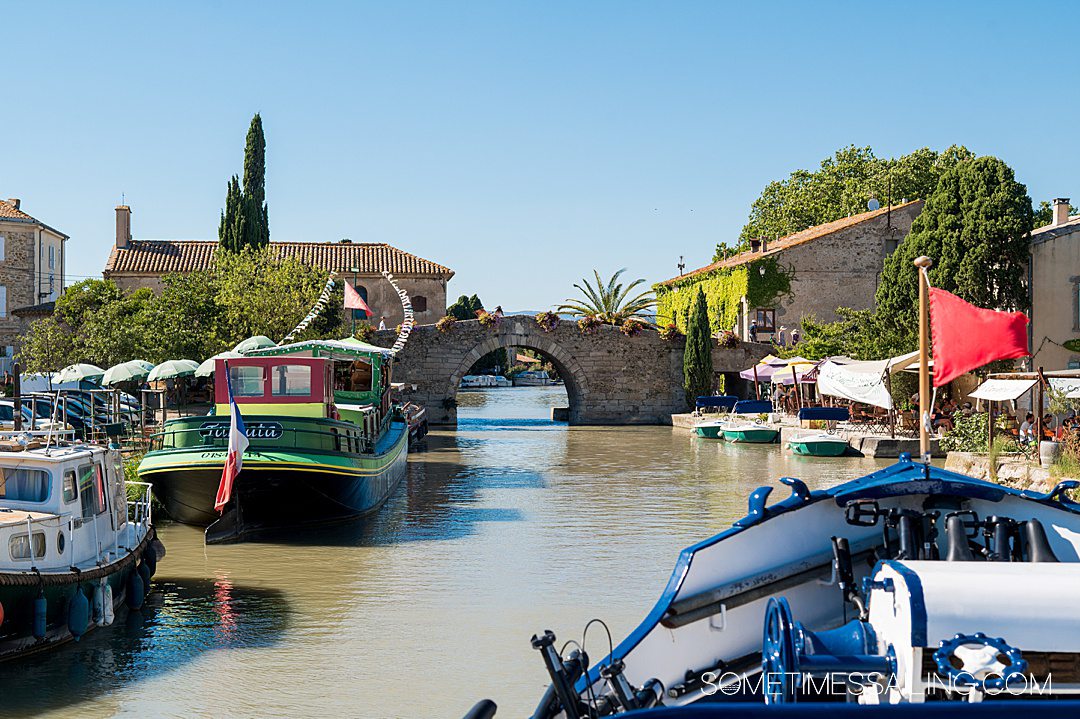 Small Ship Cruises and Destinations To Consider This Summer
From sailing cruises to river cruises and barge cruises, there's a summer vacation to fit the bill of travelers wanting to enjoy summertime off without feeling like one in a crowd of thousands.
Good news: these cruises avoid trending destinations and summer spots teeming with tourists, including Greece and Italy, which are better to visit in the off-season. For example, none of these cruises travel to the recently published TripAdvisor list of 25 Trending Destinations worldwide. 
Whether choosing a two-dozen-passenger ship with sails or a barge cruise for eight that can float down historic canals, these cruise vacations are phenomenal options to avoid summer break crowds.
Sailing Cruises
Sailing cruises can travel to remote locations thanks to their small ship size and capability of mooring in the water and tendering to shore. Thus, a proper "dock" for porting is unnecessary.
Consider a Maine Windjammer cruise whose schooner capacities range from 16 to 30 passengers. The knowns are the ship, how many days the cruise is, and sailing the Gulf of Maine. The unknown is your precise itinerary. Rather than being set, like on bigger cruise ships, the captain decides what adventure lies ahead and what barely known islands you will explore. 
For example, you may stop at Deer Isle, Maine, where there are just enough things to do in the island's town of Stonington while you explore for a few hours. The town is filled with colorful summer flowers, quaint shops, and barely a tourist.
River Cruises
Some river cruises travel to popular tourist spots during summer. However, there are far more traveling to less-touristed summer destinations to look into. River cruise ships usually have around 150 guests or less and always feel uncrowded with many intimate onboard spaces and incredible itineraries.
Save the most popular river cruise option – a Danube River cruise – for shoulder season; they port in major tourist cities like Budapest and Vienna. Instead, however, think about a summer river cruise traveling the Rhône and Saône Rivers.
For example, sail the South of France aboard AmaKristina with AmaWaterways on a Colors of Provence cruise. Stop in cities like Oingt in Beaujolais, ranked amongst the most beautiful Rhône villages, called a "Mon beau village du Rhône." Then, join an excursion amongst the grapevines in full bloom as you delight in a guided hike winding through the vineyards of Hermitage, a famous French wine Appellation d'Origine Contrôlée (AOC).
Furthermore, AmaWaterways helps their guests avoid crowds with multiple excursion options each day, a rarity compared to river cruises that usually include one or two excursion options with base cruise fares.
United States river cruises are a terrific option for travelers wanting to stay more local. American Cruise Lines debuted its new ship this year, named American Serenade, sailing a new Tennessee River cruise itinerary. It takes guests from Chatanooga to Nashville, or the reverse, showcasing a slice of Americana in cities like Florence, Alabama, and Clarksville, Tennessee.
Barge Cruises
The smallest option for summer vacation cruises, barge cruises often cap at 12 passengers or less. The ship's small size allows them to sail on canals. Retrofitted historic cargo vessels previously used for industry are now luxury boats that enchant guests with extraordinary cuisine and unconventional ports.
One such barge is Anjodi, a European Waterways vessel. It travels the Canal du Midi, a historic centuries-old waterway that meanders through Southern France. Though UNESCO declares, "The Canal du Midi is one of the most extraordinary civil engineering achievements of modern times," few Americans have heard of it.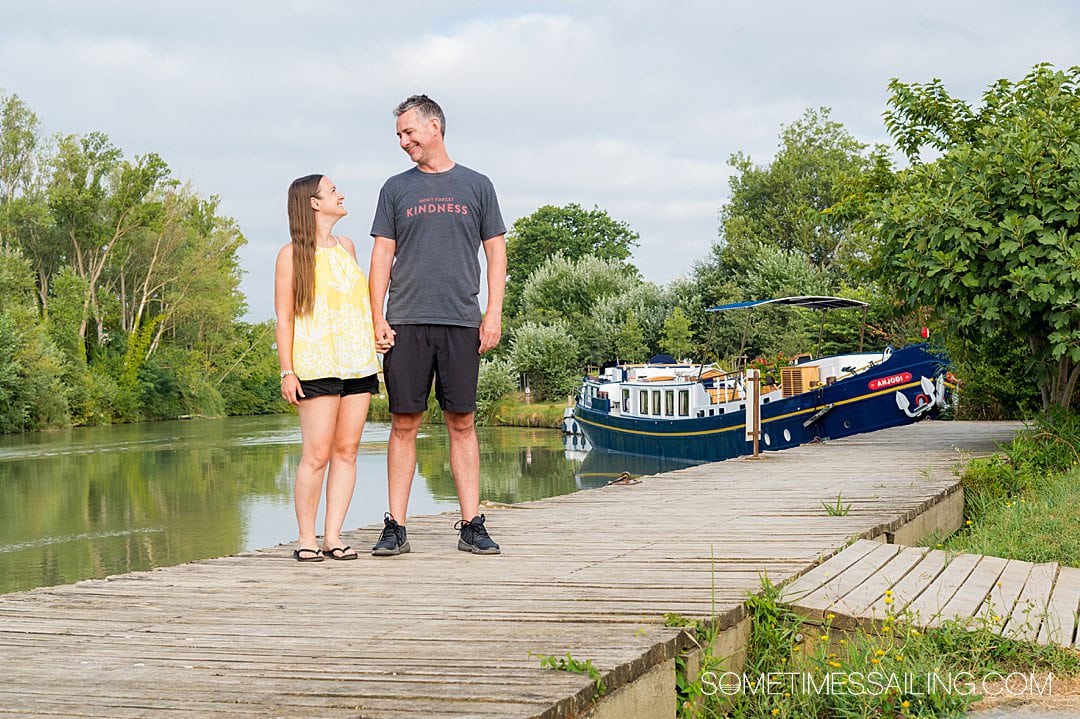 Avoiding summer crowds while voyaging through one of Europe's most popular countries is a terrific vacation idea. Travel the canal once famously transited by Thomas Jefferson, a known Francophile, as it docks along the canal bank to reach charming French towns.
One such town is Salles-d'Aude. There, cruise guests can anticipate a wine tasting at Château Pech-Céleyran Saint-Exupéry, which has been in the Saint-Exupéry family for multiple generations. (Antoine de Saint-Exupéry is renowned for authoring The Little Prince.)
The closed-jaw cruise starts and ends in Narbonne, where a sensible amount of locals and summer travelers can enjoy the season. The port city's roots date back to Roman times. Today, it's a charming village with plenty of seasonal outdoor dining, a local food market, and a famous Gothic church worth visiting.