Things to Do in Stonington, Maine: One of the Prettiest Harbor Port Towns
One of the most fun things about a Windjammer Cruise along coastal Maine is stopping in small port cities you may not otherwise visit.
Finding things to do in Stonington, Maine was truly delightful and fulfilling, when we were there during our American Eagle schooner trip in June.
Whether you're there for a day, overnight or an hour, you'll be wowed by the natural beauty of Stonington. It's one of the prettiest harbors in Maine.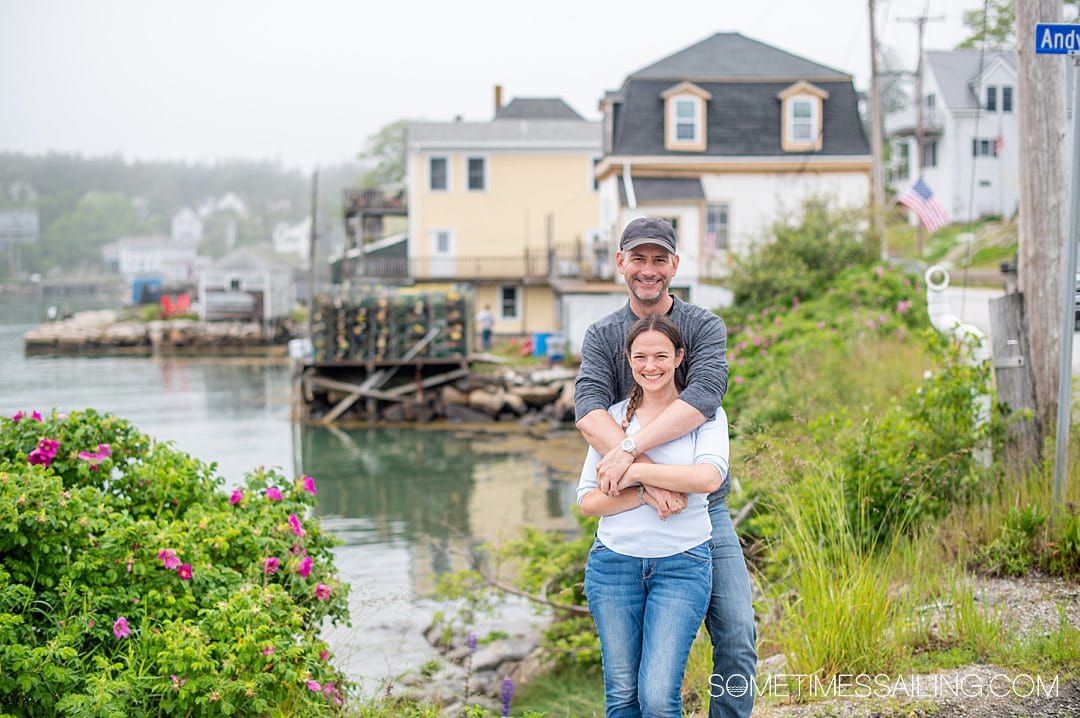 About Stonington, Maine
This small but beautiful town is on the south side of Deer Isle, off the coast of Maine. Though Deer Isle is connected to the mainland by a bridge, one of the most magical ways to arrive there is by sailboat. You can also take the Isle au Haut Boat Services ferry to Deer Isle and take your car (whether yours or a rental) along too.
After we sailed to the Stonington harbor on our Maine Windjammer cruise, we were taken to town by rowboat from where the schooner was moored. The rowboat let us off at a dock in the harbor.
The town is incredibly walkable and photo-worthy. It's very much a town filled with fishing boats and lobster traps scattered in areas near the harbor and people's yards. It reminds you you're in Maine, in a fishing village. Fog sometimes fills the air when the weather permits, adding to its majesty. And a view of the water is never too far.
Thousands of years ago, Native Americans inhabited the land and lived off it. The 17th century brought occupation by Europeans and eventually, in the 19th century, granite quarry workers. Even today, people live off the land but mostly in a fishing capacity; it's very much a working, authentic fishing village.
We've included the address of some of the places we mention below. However, because it's such a small town you'll inevitably pass by the locations as you walk around the area, over the course of 30 minutes to an hour.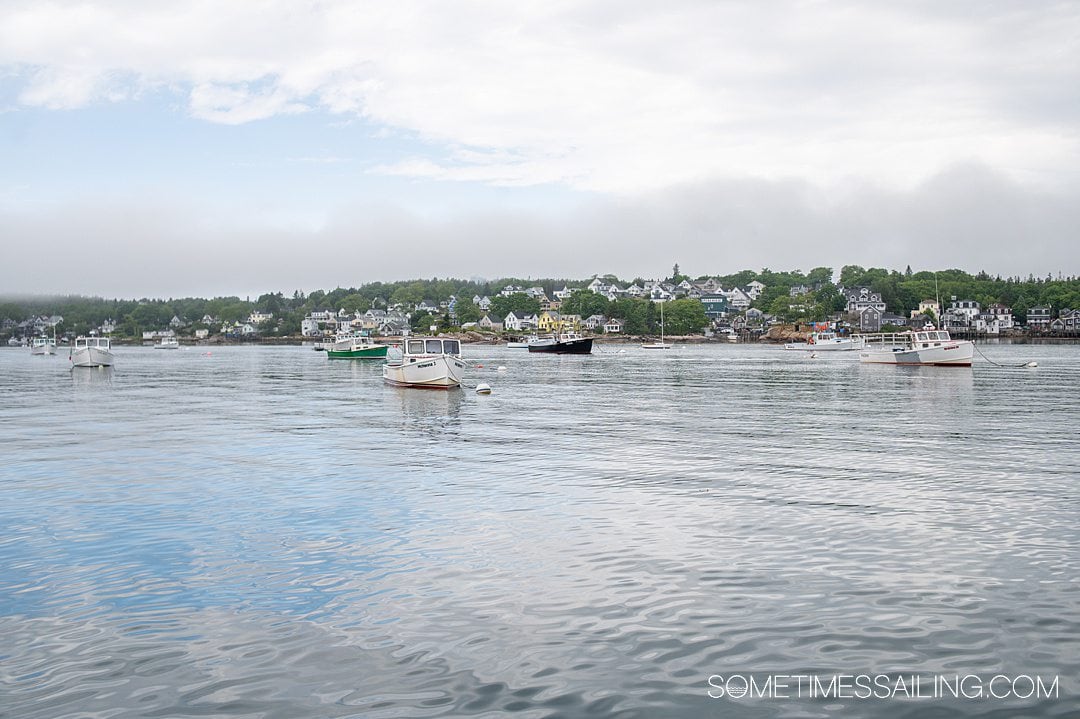 See the Opera House
This picturesque Opera House has been an icon of Stonington since 1912. It is on the National Register of Historic Places, though the current wooden structure is its third iteration in its lifetime.
Even if your schedule doesn't allow you to catch a performance here, one of the great things to do in Stonington is to take photos with, or of, the opera house. Especially with the Lupine flowers in bloom during summer in Maine.
Today, the Stonington Opera House hosts plays and concerts; their program can be found on their website.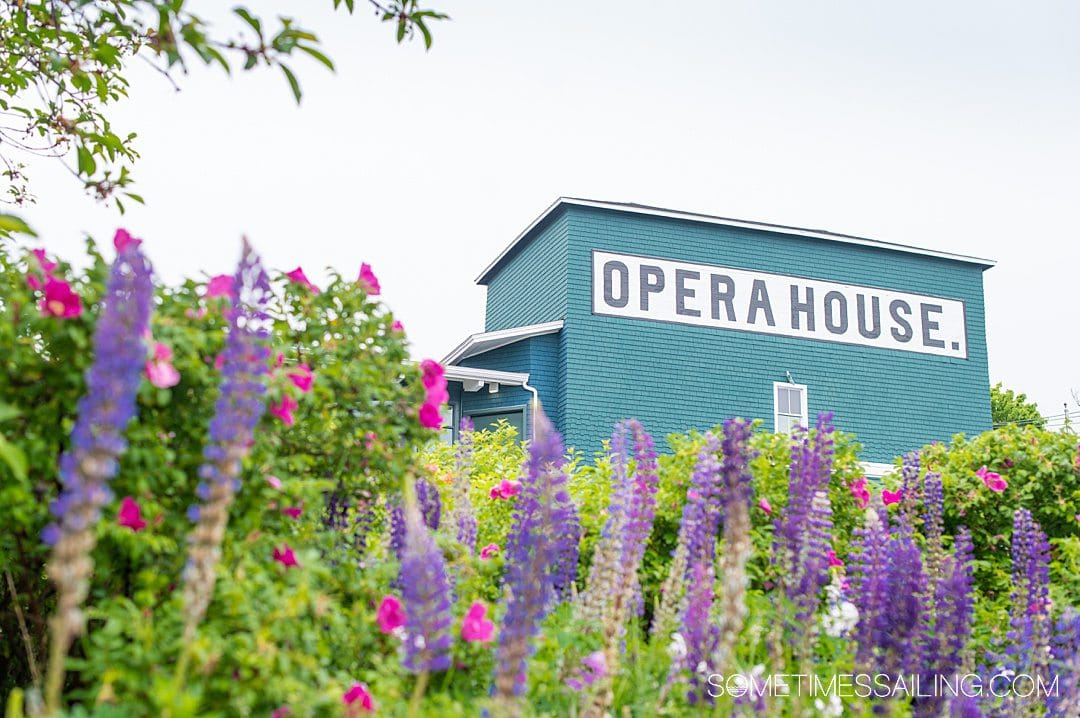 Antique Shop in Stonington
There's more than one antique shop in Stonington, Maine. We are not much for antiquing but couldn't resist being lured into one with colorful wooden lobster buoys outside.
We walked around for a bit and admired all sort of things inside the home that was partially transformed to an antiques shop. They had comic books, old magazines, old decorative door knobs, antique glass bottles and even old glass fishing floats.
Get Ice Cream in Stonington
If you visit Maine during summer, you'll notice an abundance of ice cream shops. There was an ice cream shop (or several) everywhere we went.
When we saw one or two in Stonington, we thought it was only natural for Maine! The state's residents must enjoy ice cream, even when it's cold! (And when we were there in June it actually wasn't even that hot!) Or maybe it's just the tourists.
Regardless, grab a cup or cone of ice cream at Stonington Ice Cream Company. You can choose to walk around the neighborhood with your sweet treat or sit outside the shop and people watch for a little while.
Have Coffee or Tea at 44 North
Love coffee? Us too. In fact, we drink it everyday! And if you're a bit chilly in Maine when you visit this fishing village (which wouldn't be rare) or need a pick-me-up, one of the best things to do in Stonington is grab a cup of fair trade coffee (or tea) from 44 North.
It's a small shop and female-owned business in town. Inside is a counter and bar seating with stools that look out the front windows.
This little Maine roaster is so popular, you'll find their beans all over Maine, from Bangor to Portland, Bar Harbor and beyond. But Deer Isle is where its roasted. So, in Stonington, you're right near the source!
Address: 70 Main Street, Stonington, Maine 04627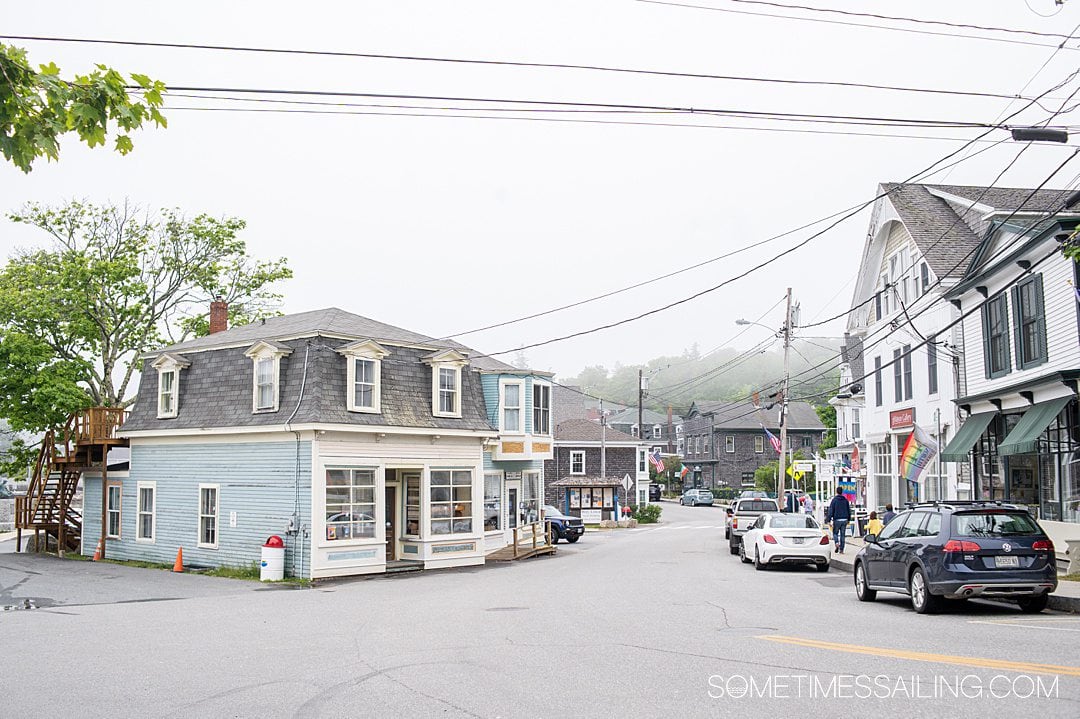 Visit Stonington's "Mini Village"
There's the cutest little village of petite buildings in a small park in town during summer. They were created by a man named Everette Knowlton, starting in 1947. His hobby of creating these miniatures turned into crafting one building each year, for a few years.
Though they're not necessarily recreations of anything in Stonington, they're still adorable! And hey, if you take pictures with them, you will look like a giant!
During the winter, residents take them home for safekeeping, to protect them from the cold weather.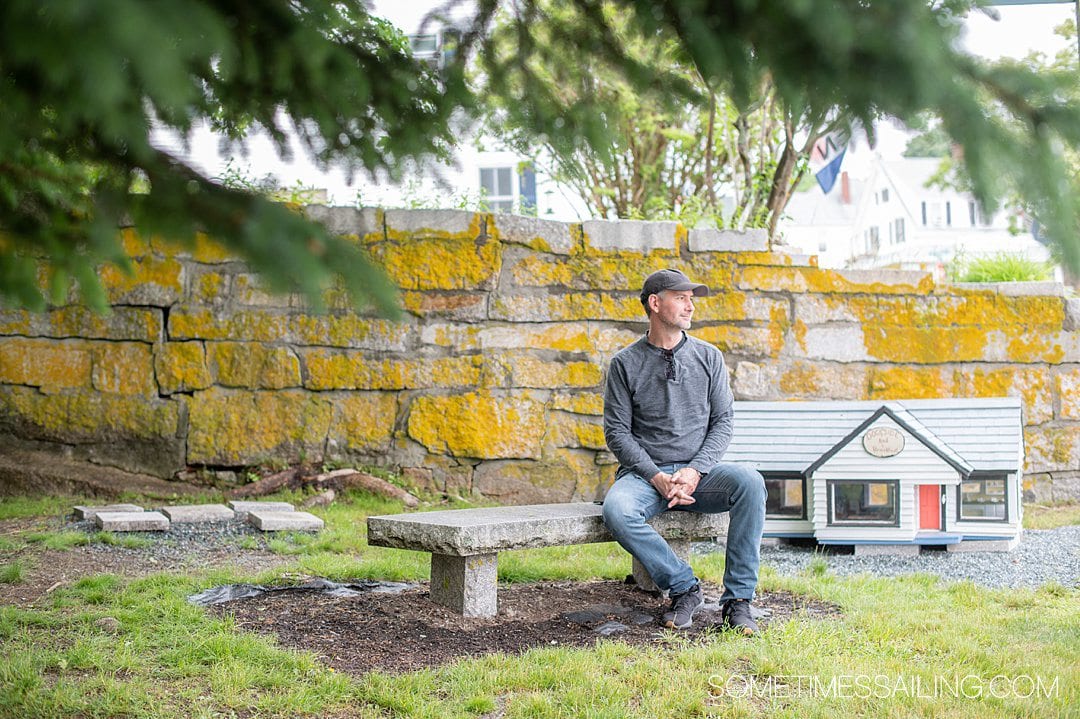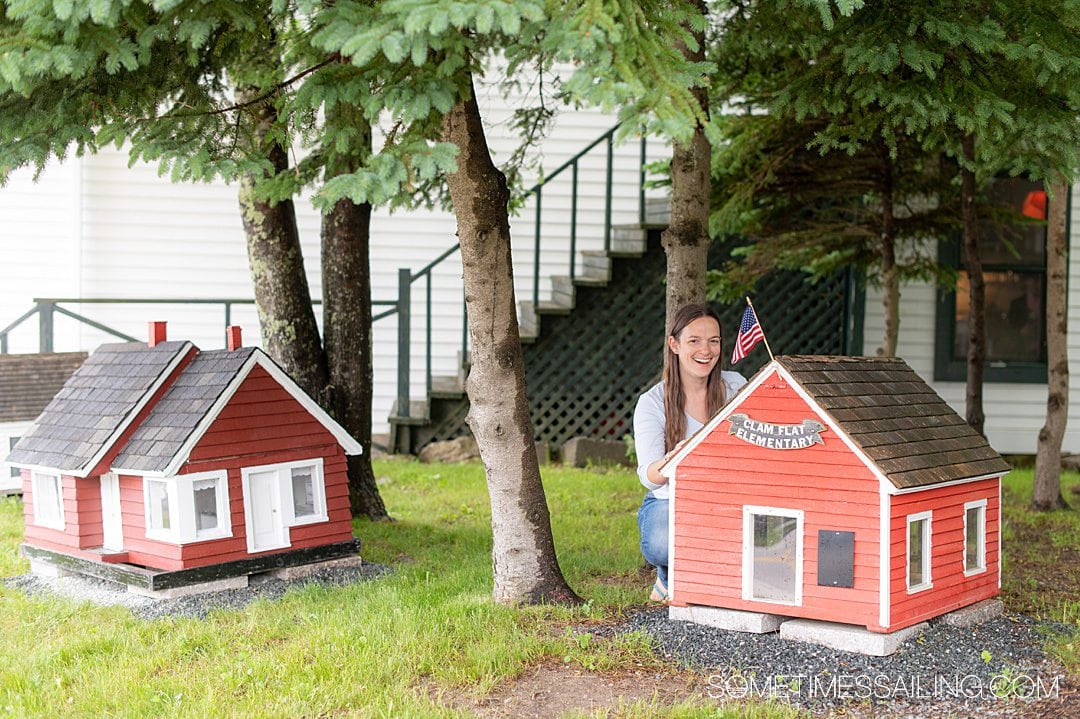 Buy a Snack, Drink or Essentials at Harbor View Store (Grocery and Convenience Shop)
Okay, we know this may sound odd. But it served its purpose for us! We got a little thirsty as we walked around town and I simply wanted a refreshment to sit with in the harbor and look at the boats.
It's also a lot of fun to go to a grocery store in whatever city or town you're in to see what they carry. For example, they had Maine's famous neon red hot dogs (or infamous, depending on your taste). Seeing them never got old, no matter how many times we saw them during our 10-day trip to Maine (land and sea).
Knowing Harbor View Store is in town is good to know in case you need any essentials. Additionally, if you arrive via Maine Windjammer cruise, it's a good place to restock beer, wine or other beverages if you want more, since the cruises are BYO.
Address: 5 Atlantic Avenue, Stonington, Maine
Walk around the Neighborhood (and take lots of photos!)
Of all the things we did in Stonington, this was our favorite. Dan and I love taking walks in quaint neighborhoods. And, naturally, as a photographer, I take photos wherever we go that's new to us.
And Stonington is gorgeous.
There's a new scene to photograph at every turn, whether it's the harbor from a new vantage point. Or detail on a random house on a street in town, or the summer flowers on each little hillside we saw as we walked around. If you simply start to meander into Stonington, past Main Street, you'll begin to discover the quaint and wonderful nuances of the town.
There is a handy and simplified map of the village and area on Stonington's website if you want to reference it as you walk around.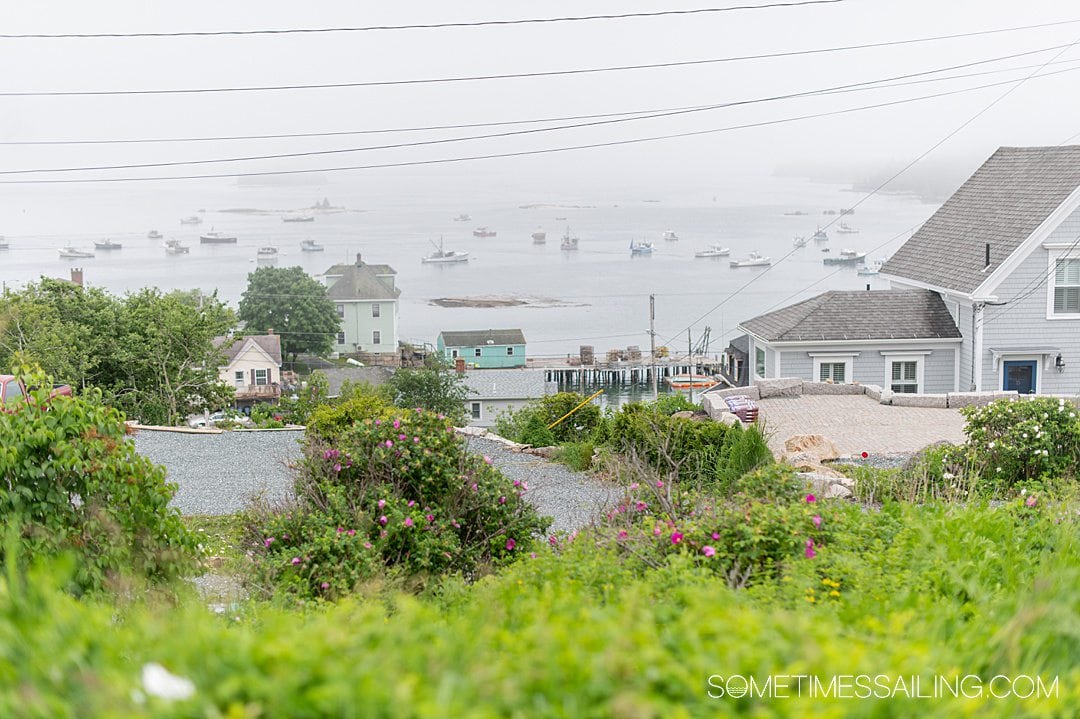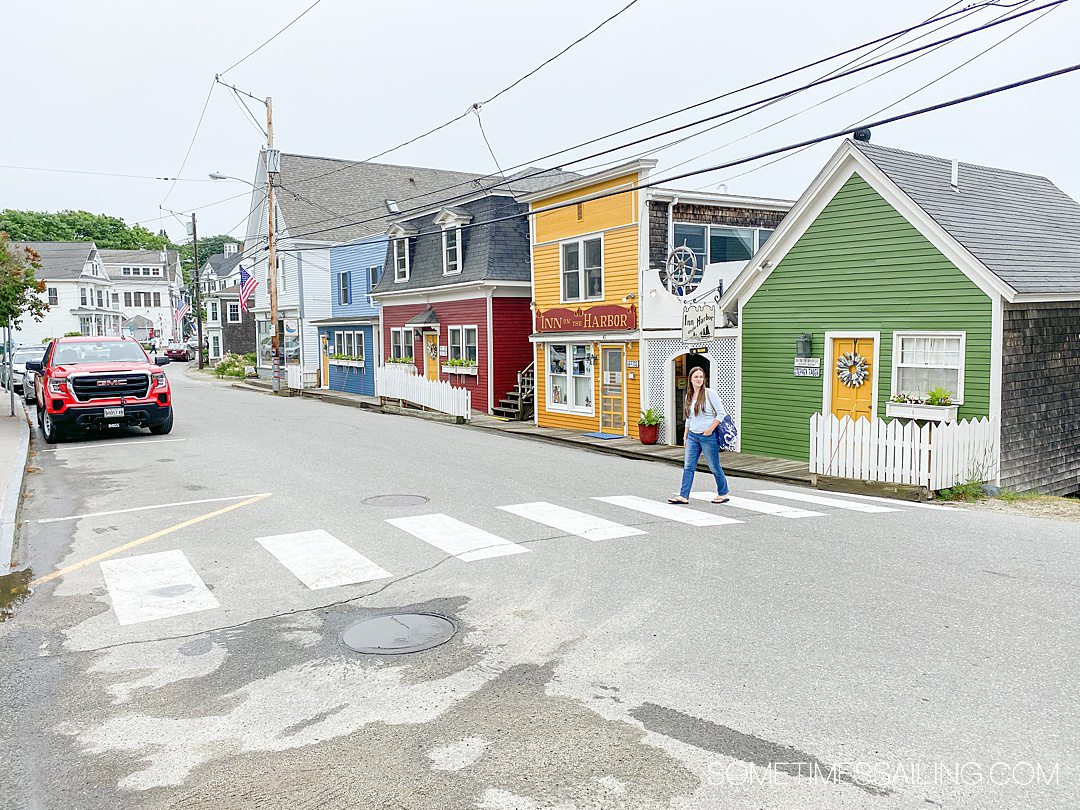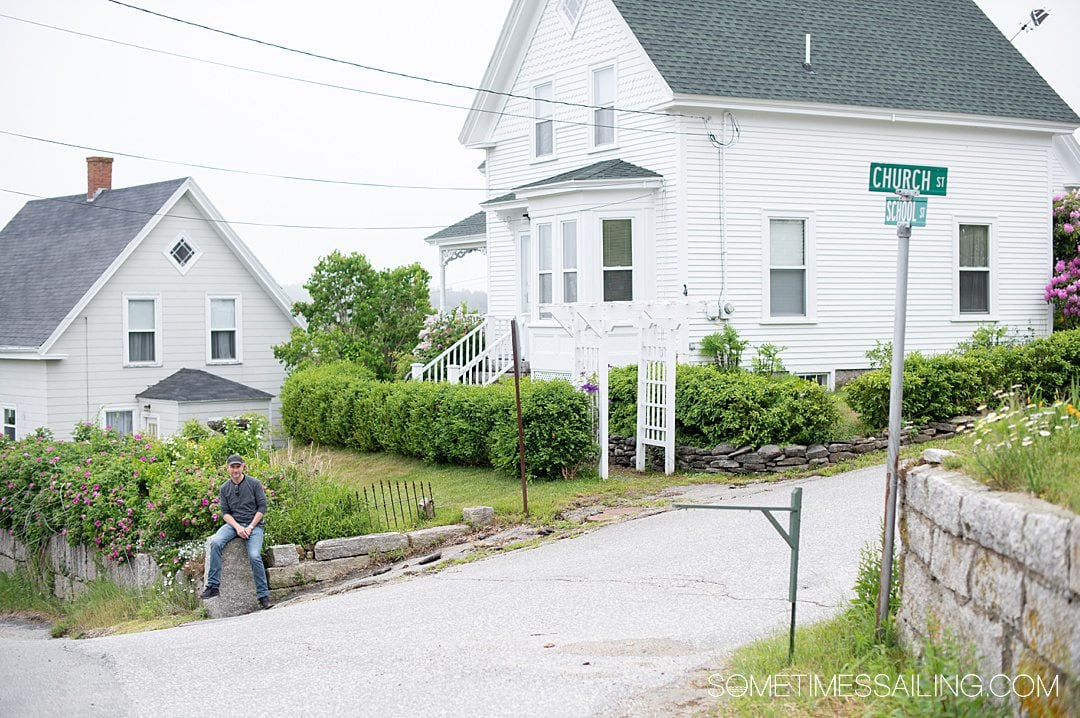 Have a Meal in Stonington
If you have time for a sit down meal, a great thing to do in Stonington is support the local economy by grabbing a bite at a local restaurant.
One of the prettiest restaurants (and buildings) in the small village of Stonington, is Acadia House Provisions. They're open for lunch and dinner during the week and weekend (closed Mondays and Tuesdays). Their food is very photo-worthy! (And their menu includes seafood options, of course.)
Another cute little restaurant in Stonington is Fin and Fern. (They are only open for dinner, Thursday through Sunday).
Pay Homage to Past Residents of Stonington at the Stone Cutter Statue
The city of Stonington was put on the map because of the granite on Deer Isle, and the stonecutters who cut that granite for use in construction around the world. The stone cutter faces town as he chisels granite, and pays tribute to those workers and the island.
There is a bench adjacent to the statue that's also a nice place to sit and look out to Stonington's harbor.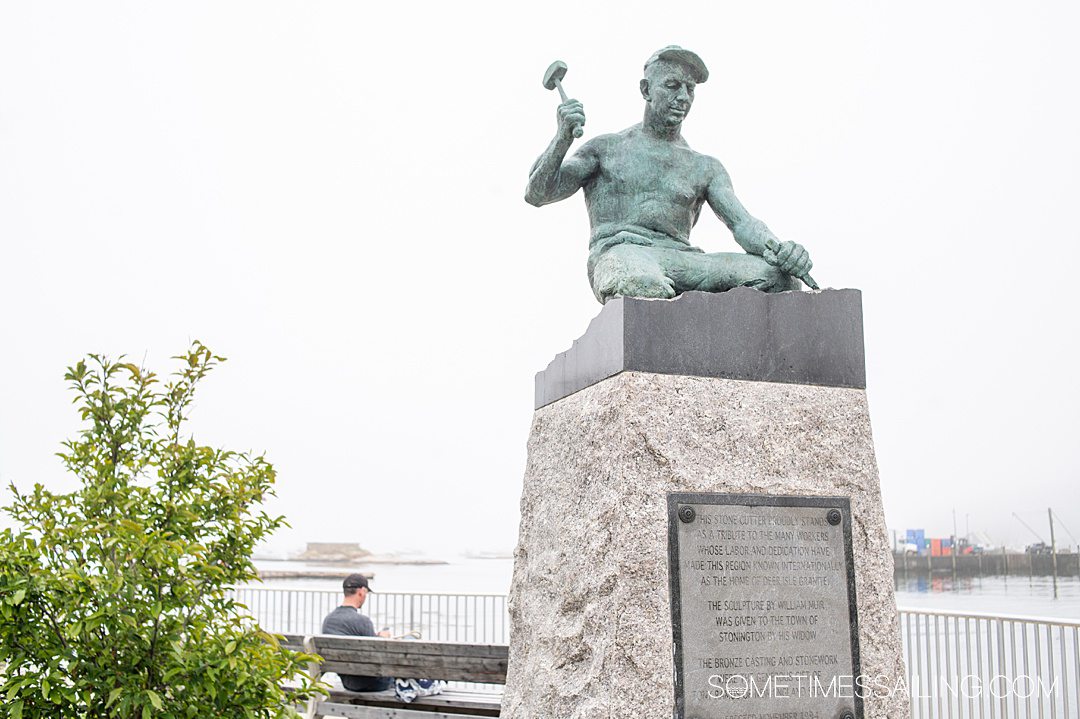 Disclosure: We thank Maine Windjammer for generously hosting us. We also may make a small commission from affiliate links in this post (at no cost to you) but all opinions are ours and we bring you genuine content with real facts, photos, thoughts and recommendations. Always.
Heading to Maine? Also check out: