Quick-Reference Guide to Cruising on the Danube River (With Prices + Map)
The Danube River is one of the most famous rivers in the world and the second longest in Europe, and cruising on the Danube River is most enjoyable.
Our quick-reference guide to Danube River cruises in Europe will provide an introduction and overview of cruise options, where they go, and reasons to sail this popular European river.
Disclosure: This page has affiliate links, meaning we may earn a small commission if you click the link and proceed with a purchase at no cost to you. We truly only recommend cruises, experiences, products, and services we personally use. As Amazon Associates, we earn from qualifying purchases.
What is the history and importance of the Danube River?
The Danube River, also known as the "Blue Danube," has served as an important natural resource for thousands of years. It begins in Germany's Black Forest area (partially flowing from the Brigach stream, fed by resources in the Black Forest). The river goes on for 1,770 miles through 10 countries. Its mouth flows out to the Black Sea between Romania and Ukraine, right by Moldova.
The ten countries it flows through are Germany, Austria, Slovakia, Hungary, Croatia, Serbia, Bulgaria, Romania, Moldova, and Ukraine. It gets its name from the Celtic word "danu," which means "to flow."
Highlights while sailing on the river include the Wachau Valley, which is a UNESCO Cultural Landscape (pictured below), and the Iron Gate in the Balkans, between Serbia and Romania.
Is a Danube River cruise worth it?
100%, yes!!! We love river cruising. Though it may not be for everyone, it's a real winner for us. There are several great things about river cruises in general, and we do a great job of spreading the word about what to expect on a river cruise if it's your first time.
But in terms of the Danube River, in particular, it's a beautiful river that offers fantastic ports and charming scenery as you sail. It's also one of the most popular European river cruise itineraries. You may stop at some classic big cities, depending on your itinerary, like Budapest and Vienna. You'll certainly stop in incredibly charming smaller cities you may not otherwise have visited along the way, no matter your Danube River itinerary.
Why choose a Danube River cruise?
If you love Europe's charm and are drawn to castles and small European cities, this is the cruise for you. It also has some seriously impressive scenery along the way. Not all rivers provide great scenery between cities, but the Danube River does in this regard in several key areas.
Truth be told, not every mile of the Danube River cruise is photo-worthy. For instance, some stretches are simply through the water with grass on the bank and a few trees here and there.
Absent are castles, churches, or fortresses towering above the town. It goes through several locks that are cool and worth taking photos of but are not magazine-worthy if you know what we mean. But you'll experience locks and some scenery better than others on most European river cruises.
The Danube is special for the countries it goes through, the moments and areas that do have phenomenal scenery along the way, the destinations along the river, and its history.
Can other rivers claim a waltz named after it, like "The Blue Danube," by famed Austrian composer Johann Strauss II in the 19th century? You also can't beat the Christmas Markets in the cities along the Danube River during Christmas time.
Where does a Danube River cruise start and end?
Your cruise's embarkation and debarkation points depend on the precise Danube River cruise you book.
However, some of the most popular cruise lines and itineraries start in Budapest, Hungary, and end in Nuremberg, Germany. Or they do the opposite cruise, from Nuremberg to Budapest.
Yet the Danube River is a sizeable length, as we mentioned at over 1,700 feet! And there are many more itineraries to consider that have different starting and ending points.
These include:
Bucarest (Romania) to Budapest (Hungary)
Amsterdam to Budapest
Munich to Budapest
Budapest to Regensberg (Germany)
Passau (Germany) to Budapest
Budapest to Vilshofen (Germany)
Vienna to Nuremberg
Vienna to Prague (transfer from Nuremberg because Prague isn't on the river)
A journey between points like Amsterdam and Budapest will typically be a longer cruise than eight days (even 12-15 days). It also starts in The Netherlands, where the Danube River doesn't exist yet, so you partially sail on other waterways.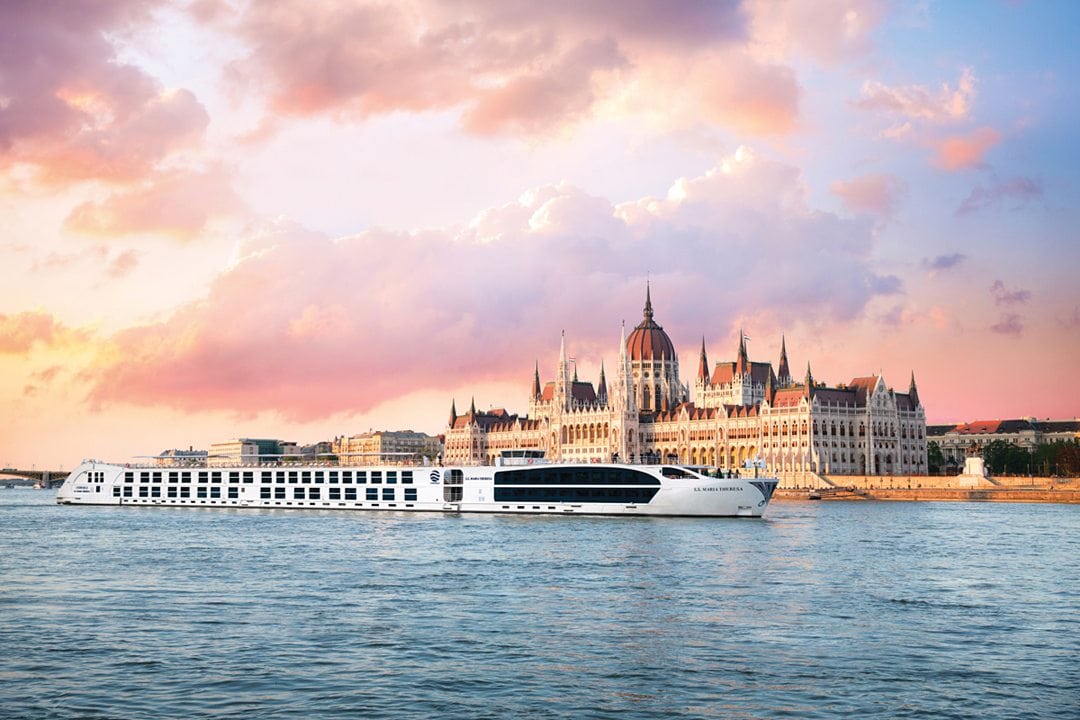 Where does a Danube River cruise go?
To charming towns and wonderful cities in Europe! For more specific port information, we've listed the ports where cruise lines stop. There's a lot of overlap for more popular cities, like Vienna, Nuremberg, Melk, and Budapest, for example. And not a lot of cruise lines go to lesser known cities, like Roth, Emmersdorf, Weissenkirchen, and Kalocsa.
Pending your specific itinerary, we've also included cities that Danube River cruises may reach via bus from the port yet aren't directly off the Danube River.
An example of that is Veliko Tarnovo in Bulgaria. It's approximately an 80-minute ride from the Danube River on the Yantra River. And while it's not on the Danube itself, it is a town that Viking River Cruises transports its guests to on some itineraries because it's an interesting place to visit and not that far from the Danube.
Germany
Deggendorf
Nuremberg
Roth
Regensberg
Passau
Vilshofen
Austria
Engelhartszell
Salzburg
Linz
Melk
Krems
Emmersdorf
Austria (cont'd)
Mauthausen
Spitz
Wachau Valley
Weissenkirchen
Vienna
Dürnstein
Bulgaria
Ruse
Veliko Tarnovo
Arbanasi
Vidin
River cruises on the Danube River that begin in Amsterdam also sail the Rhine River and Main River. We have not listed the cities it stops at before it reaches the Danube River in the bulleted list above.
River cruises that sail into Serbia, Croatia, and Romania may also travel on the Drava River.
Danube River Cruise Map of Ports
Danube River Cruise Highlights
You may visit these must-see places when you're Danube River cruising:
Melk's Benedictine Abbey, a UNESCO World Heritage Site
Budapest's Parliament building
St. Stephan's Cathedral in Passau
Palace of Parliament in Bucharest
Wachau Valley
When is the best time to cruise the Danube River?
Now that you have a better idea of what cruising the Danube is like, you're probably wondering when to go. There's no wrong answer because any time a cruise line has an available cruise means they have already considered the time of year.
But the answer could depend on what kind of season you want to experience:
Spring: Mother Nature is in her splendor during spring and colors dot the European towns. Choose April or May for a spring cruise when you'll also experience cooler temperatures, with flower bulbs popping up and leaves beginning to show on the trees.
Summer: If you want to enjoy the pool on a river cruise ship (not all have a pool, but some do), then choose summer. It's also great for packing a little lighter since you won't need sweaters, long sleeves, or fall or winter coats.
Fall: Consider fall if you envision wearing a lightweight coat as you walk around charming European towns (and maybe even a scarf during late fall). Temperatures are slightly lower (between 45 to 65 degrees), but the fall colors are awesome if you're lucky enough to see them.
Winter: The dazzling lights at the Christmas Markets will warm your heart along with warm mulled wine! If you want to experience Chirstmas in Europe with one-of-a-kind holiday markets, then going during December is a must. You'll definitely need to wear a winter coat and pack a scarf, gloves and a hat because it will be cold. But it will be magical!
How much does a Danube River cruise cost?
In general, river cruises are inclusive of many things, like wine and beer with lunch and dinner and walking tours in each city. We've written extensively about the cost of river cruises, overall, and what to expect in that regard.
Depending on the cruise line, Danube River cruises can cost anywhere from $1,200 per person based on double occupancy of an onboard cabin, to upwards of $7,000 per person for double occupancy.
Sometimes you'll find them at lower starting prices, depending on the season (like if they're running holiday sales) and depending on the cruise line. The level of "luxury" of the cruise line and the length of the cruise could also be determining factors for the Danube River cruise cost.
What is the best Danube River cruise line?
That's up for debate, of course. It depends on your travel style (including your preferences when you vacation) and your budget.
Here are a few well-known cruise lines that market to United States consumers. They all have Danube river cruise boats that sail the famous river:
Scenic
Uniworld
Avalon Waterways
Tauck
A-Rosa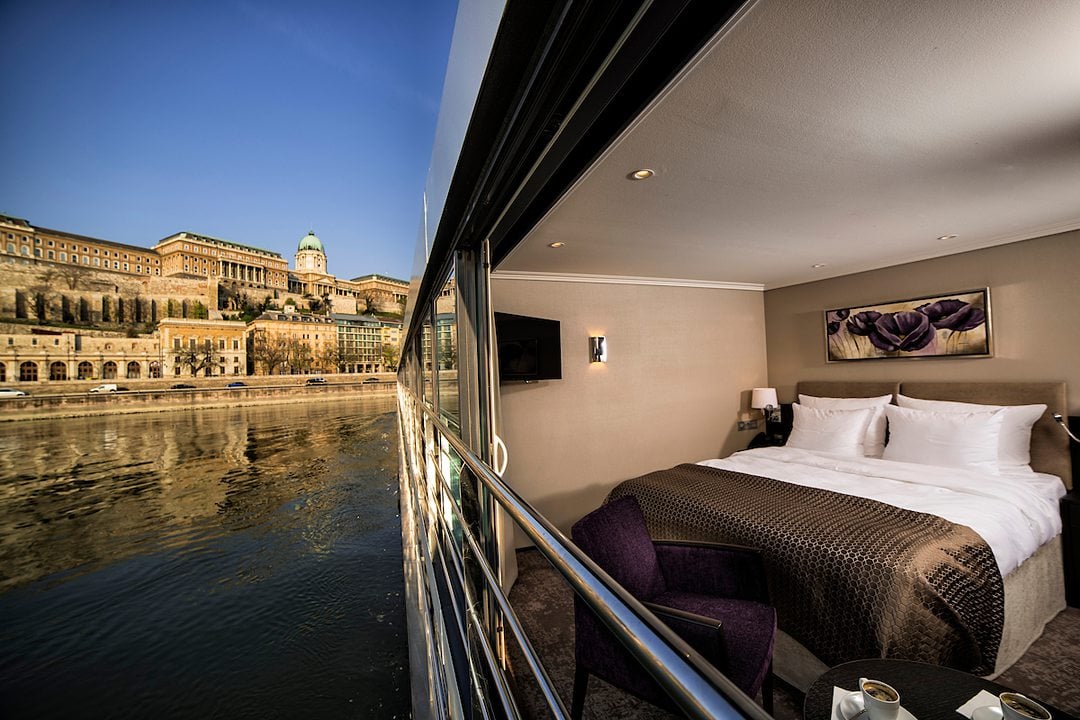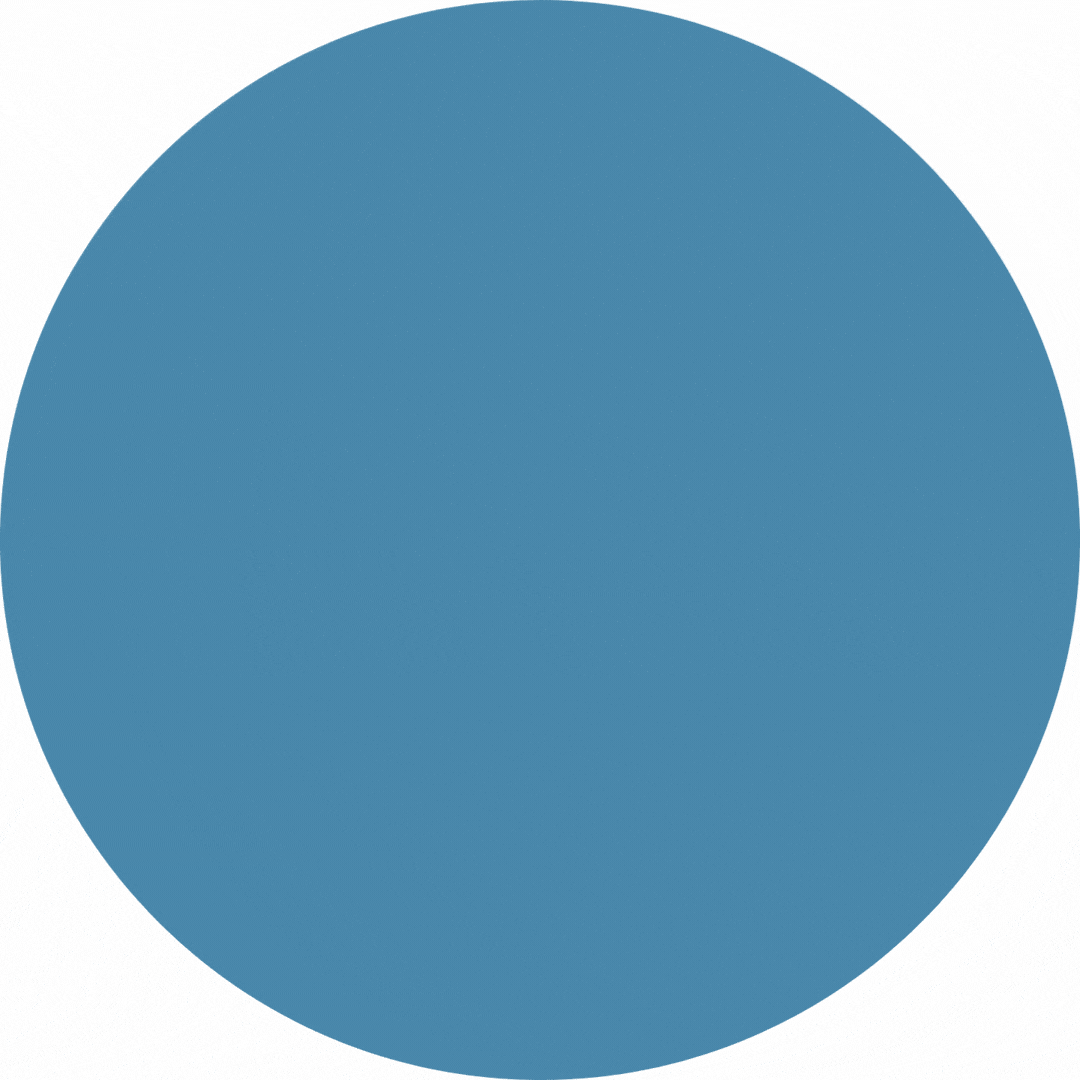 Ready to Book Your Cruise or INquire?
Use our preferred travel advisors, Bolds Travel, Because…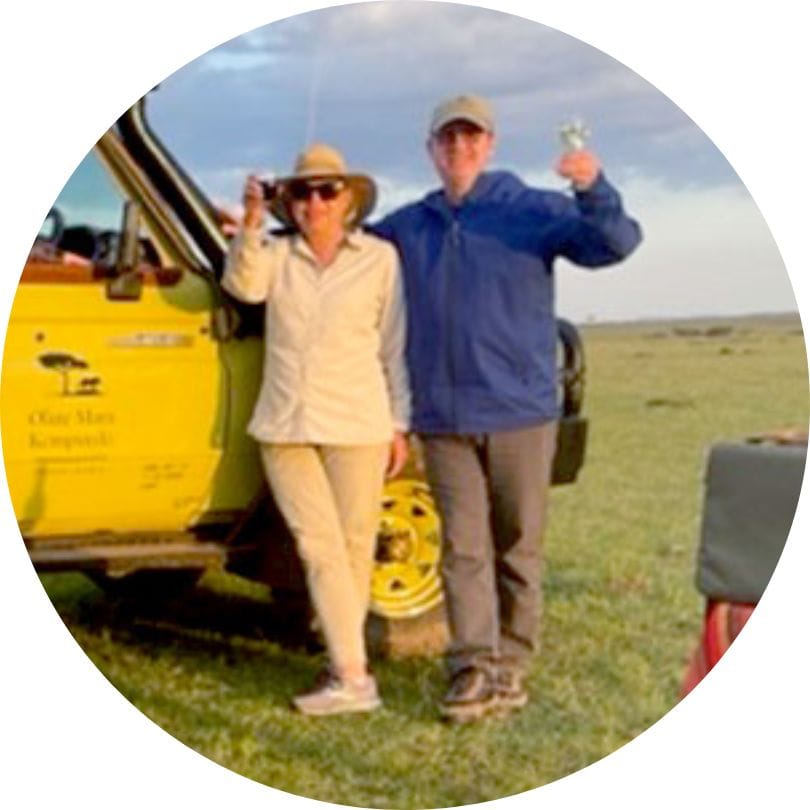 For more on river cruising check out: