11 Memorable Surprise Cruise Reveal Ideas
If you love giving gifts, we wouldn't be shocked if you love the thought of these surprise cruise reveal ideas. Part of the fun of a cruise is sharing the joy of trip planning with someone, even before you leave home. Need ideas for how to spill the beans that you've booked a cruise for someone special? We've got you covered.
You can use some of these surprise cruise reveal ideas in combination with others on the list or ones that you come up with.
Disclosure: This page has affiliate links, meaning we may earn a small commission if you click the link and proceed with a purchase at no cost to you. This helps us produce the free, valuable content we offer readers. We truly only recommend cruises, experiences, products, and services we personally use. As Amazon Associates, we earn from qualifying purchases.


Create a Memory Book of your Past Adventures to Reveal Your Next Adventure
If you've already been on cruises together – or even a trip on land – create a memory book. Then, on the last page, announce your next adventure! (The next adventure being a cruise, with the date of the sailing, of course.)
We LOVE these photo books for travel adventures. In fact, they're the only ones we buy.
Don't forget to plan ahead if you're going to create a photo book for your surprise cruise reveal idea, accounting for your time to create it and shipping.
Gift a Charm with a Cruise – or Nautical – Theme
Adding a charm to a new bracelet, keychain or necklace (or existing one) is a great gift to give to surprise someone with a cruise. It can be a sailboat charm, for example (especially if you're going on a cruise with sails), a cruise ship charm, or even an anchor charm. Nature charms, such as seashells or fish-inspired charms are easy to find too.
Pandora is famous for its beautiful charm bracelets. You can get them in gold, silver, or enamel colors. You can also put their charms on necklaces they sell if bracelets aren't the taste of whoever you're gifting them to.
Etsy is another great place to look – and customize – charm bracelets and find a custom one.
If you love the idea of gifting a bracelet to surprise someone with a cruise, and want it to be nautical-themed but not necessarily a charm, check out our review of the OMEGA Sailing Bracelet.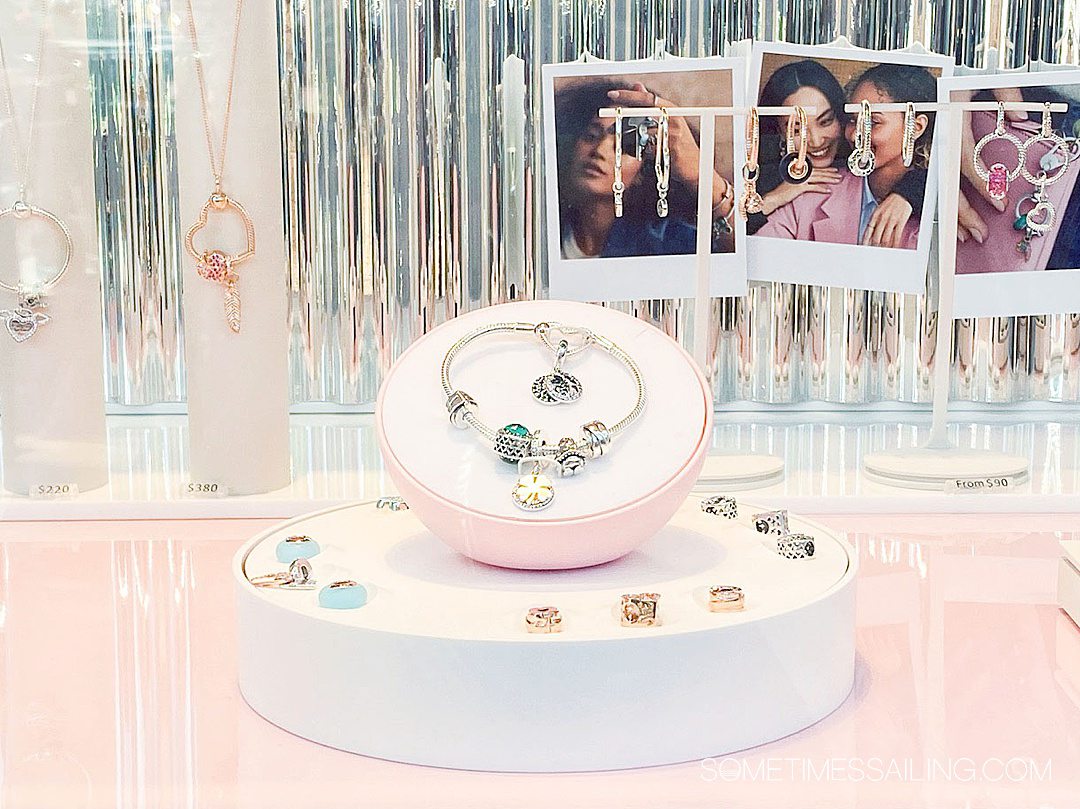 Make a Cruise Reveal Scavenger Hunt
You can send someone on a scavenger hunt with clues leading to the next location, ending in your surprise gift: a cruise reveal!
There's no need to venture far from home for this if you want to carry out a cruise surprise scavenger hunt in your house or apartment, or just your neighborhood. (It's a great date idea at home, too.) You can even end the scavenger hunt where you keep your luggage so you're all set to pack your bags.
If you want to amp up the surprise cruise scavenger hunt, give the person you're gifting the cruise to a basket or bag with the first clue. Then, at each subsequent location where there is a cruise, he or she will find a small gift there.
At the end of the scavenger hunt, they'll be shocked to find you're going on a cruise together but also have a cool basket of cruise supplies, ready for the trip.
Create a Fish Tank Surprise Cruise Reveal
Do you have a fish tank in your house? Or, could you get one?
If so, purchase a small cruise ship memento to go inside the tank and guide your loved one over for a fun surprise cruise reveal idea.
It doesn't have to be a cruise ship (and you certainly don't want a sunken ship.) It can be something like a treasure chest if you're going on a Caribbean or tropical cruise, or a seashell that you write the cruise info on.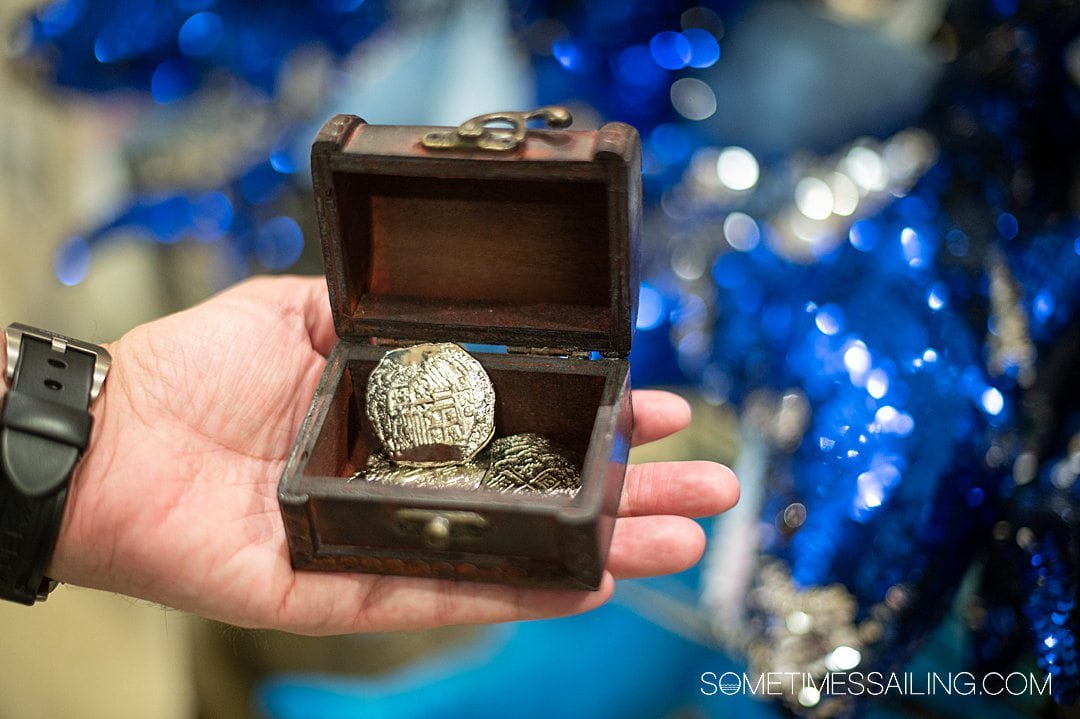 Create a Gift Basket (or Bag)
One of the most fun surprise cruise reveal ideas is to put together a specialty-themed gift basket or bag. Here are a few great ideas we came up with:
Ports of Call themed: Create a gift basket of items that have to do with the ports of call on the itinerary. For example, if you're going on a Danube River Cruise you can include a bag of German pretzels, and Vienna Cafe coffee mix from Austria, and paprika from Hungary. Reveal the common thread to the gift receiver in a card or in person!
Nautical themed: Include things like snorkel gear (whether it will be your first time snorkeling on a cruise or your fifth), coral-reef safe sunscreen, a sea or ocean scented candle, and an anchor keychain.
Cruise Essentials themed: get a fun towel, some customized luggage tags, personalized tumbler, and maybe even some fun sunglasses to add to a Cruise Essentials theme gift basket.
If you want a special bag, it can double as a duffle bag for your cruise or a beach bag for the trip.
Surprise Someone with a Cruise with a Message in a Bottle
Why not put a message in a glass bottle for a surprise trip reveal? It harkens back to the ocean and ships anyway, which is just what you need for a sea (or river, or lake) dwelling adventure.
Where do you find a bottle to use for this memorable keepsake? Here, on Etsy, of course!
Get a second "bottle" (aka, bubbly!) to celebrate!
Whisk her (or him) away
If you want the ultimate surprise then immediate gratification of going on a cruise, simply whisk someone away. You can pack bags for him or her, and even ask that person's boss for days off work if necessary.
Then simply let that person know you're leaving…right now! We suggest stacking on surprise cruise reveal ideas to this one, so there's something you give that person just before you drive to the port, or go to the airport to get to the port.
So, for example, you'd give the person a cruise gift basket then include a card, or speech, and say, "We're leaving right now!"
Make a Fun Ocean or Boat Themed Playlist
Do you ever turn on music in your home while you're making dinner, for instance? We do!
Create a music playlist with cruise-themed songs or songs inspired by your destination. For example, if you're going to Key West on a cruise, throw together a list of Jimmy Buffett tunes! Then drop hints on why you created the playlist.
Combine this with the start of a scavenger hunt, or cruise-themed bag, or gift basket idea.
Buy a Cruise Ship Holiday Ornament for Your Christmas Tree
Do you celebrate the holidays with a Christmas tree? Or anything like it?
If so, you can buy a cruise ornament and "hide" it in the tree. Then, perhaps on Christmas morning, ask your loved one to find the newest ornament on the tree. The reason it's there may need a bit more explaining but probably not much, once the other person finds it!
If you want to reveal the date with the ornament, create a little tag to float on top of it with the sailing information.
There are some VERY cute cruise ship ornaments on Etsy.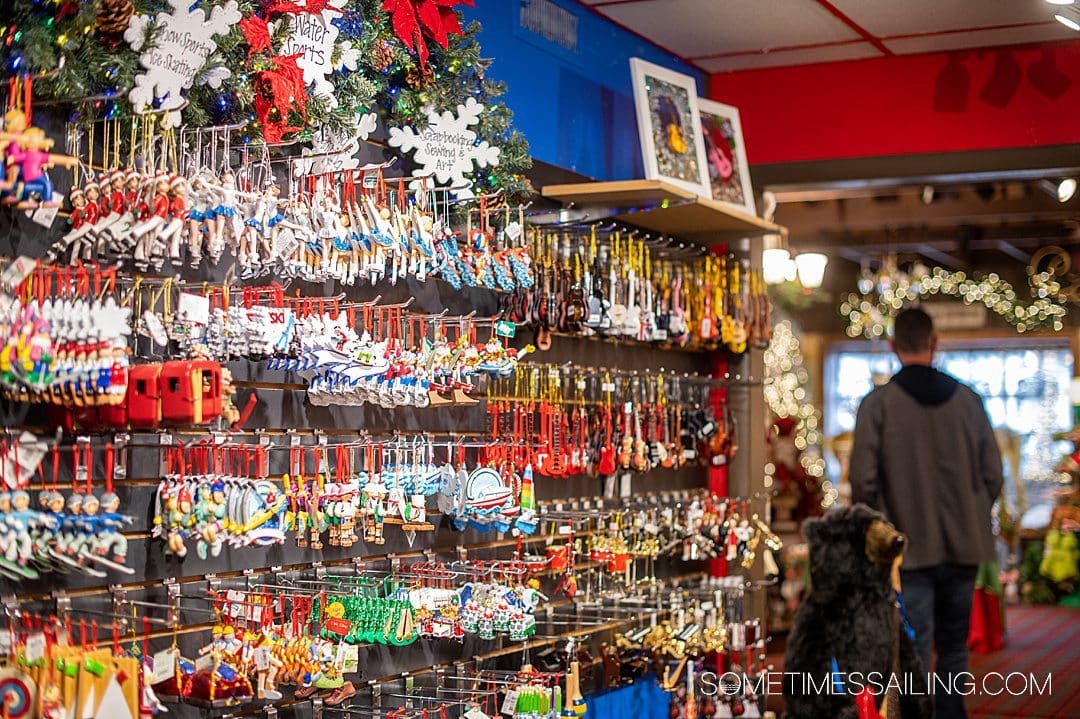 Write a Surprise Cruise Poem
Write a poem that includes the surprise reveal in it. Use words in your surprise cruise poem that have to do with the water, or the destination, or the cruise line.
Don't forget to get a great cruise greeting card to write the poem in!
Use a Custom Puzzle for a Surprise Cruise Reveal
If you're into putting together puzzles (we certainly love puzzles) then purchase a custom puzzle from somewhere like Etsy, with the big reveal. Be sure to keep in mind, however, that you may need a "puzzle completion date deadline" for this one. You wouldn't want to finish the puzzle after the cruise leaves.
For example, check out this puzzle that says, "We're Going to Alaska" puzzle. Wouldn't that be so exciting to give to someone to announce a cruise surprise to Alaska? The best part is the puzzle is simple so the suspense is minimized. This Etsy Seller, FJ4LifeCreations, has a lot of these puzzles to announce various locations and you can also order a custom design too.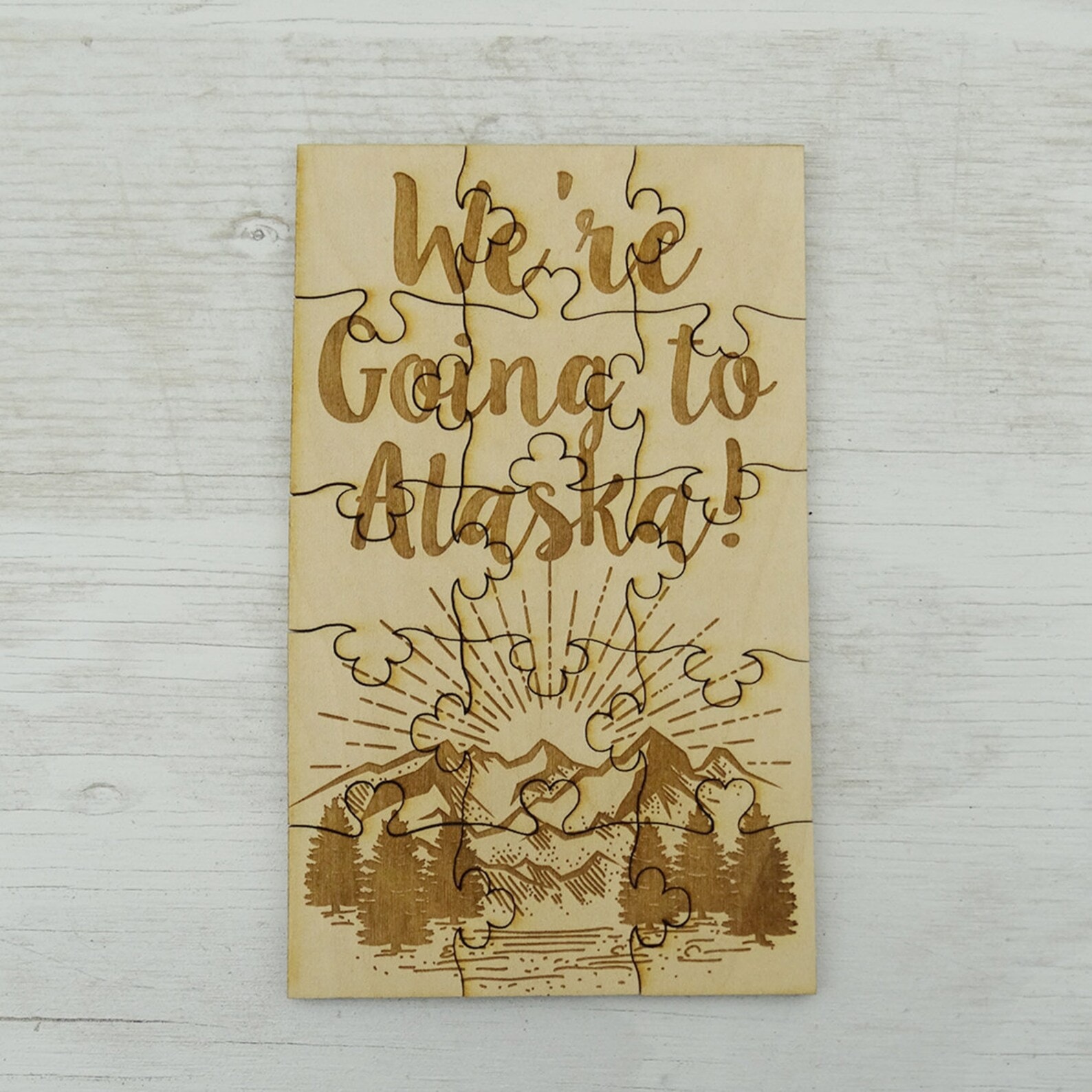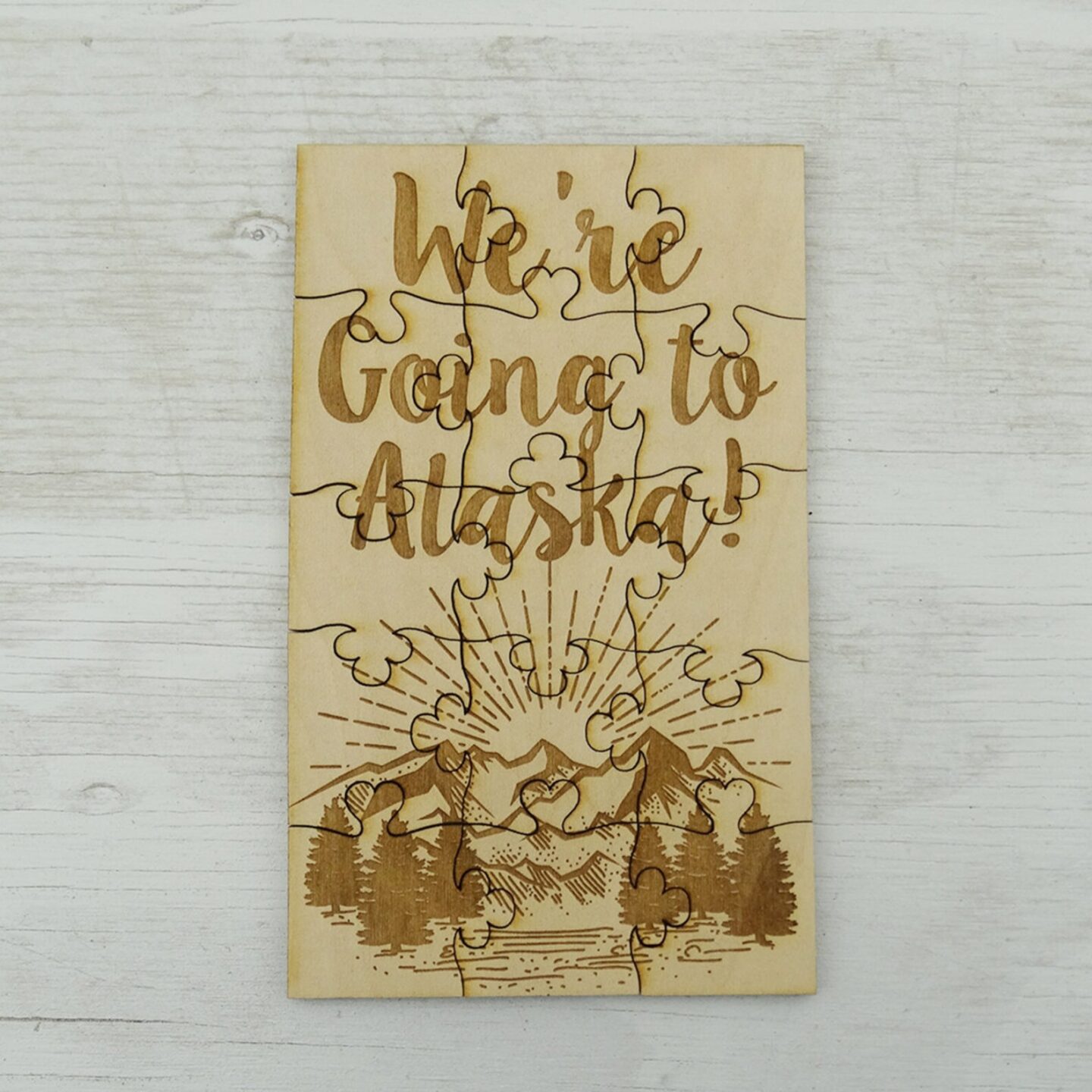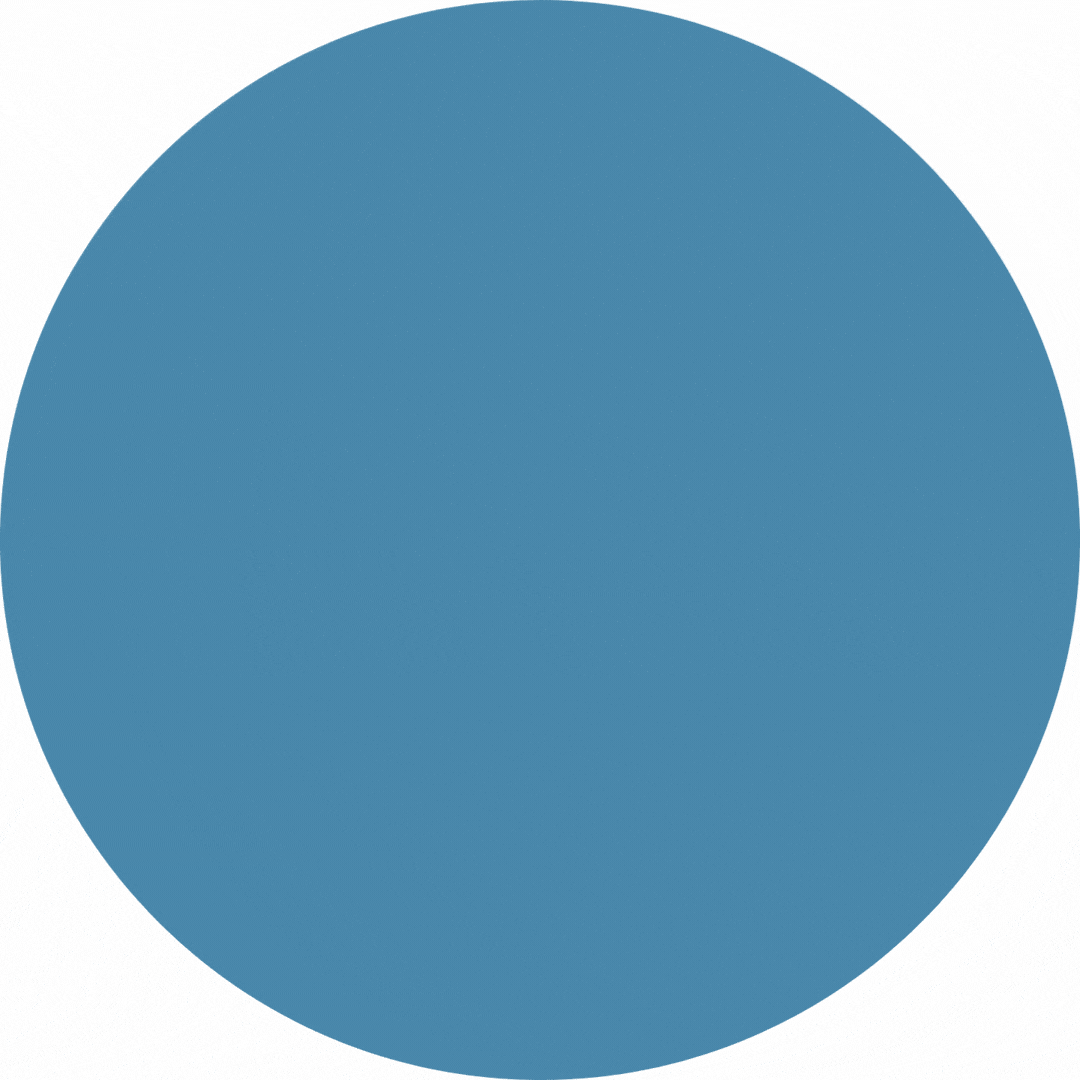 Ready to Book Your Cruise or INquire?
Use our preferred travel advisors, Bolds Travel, Because…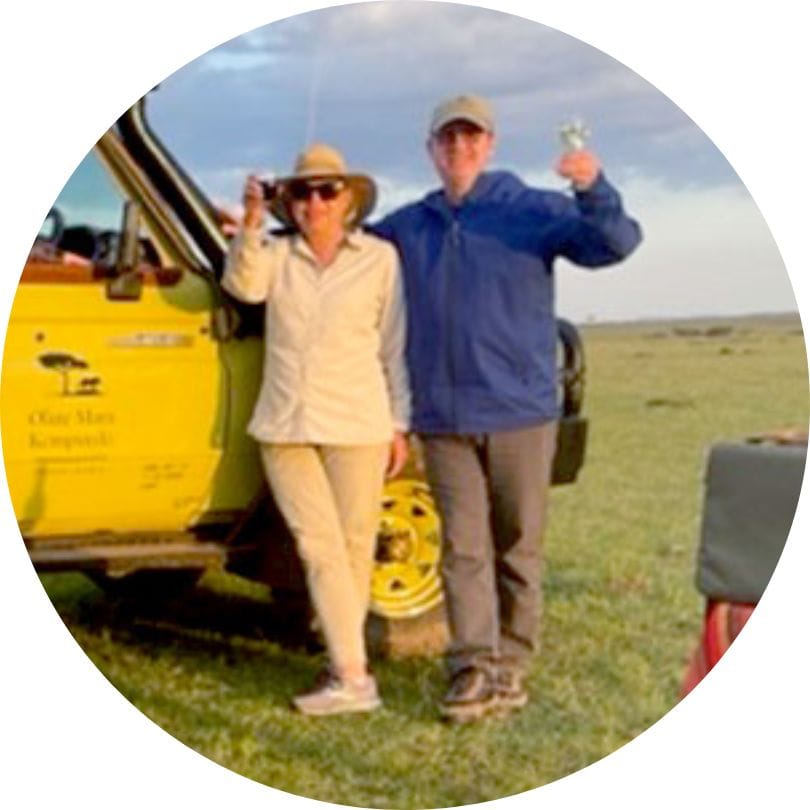 Cruise planning? Also check out: