Our Preferred Travel Advisor Team
We absolutely love sharing our experiences and beneficial travel information with you about the cruises we take, must-have items for cruisers, and excursions we experience. And for a while, we've wanted to connect you, our valued reader, to a trusted Travel Advisor who can help make your cruise dreams a reality.
That time has come with the perfect Travel Advisor team we are over the moon to recommend!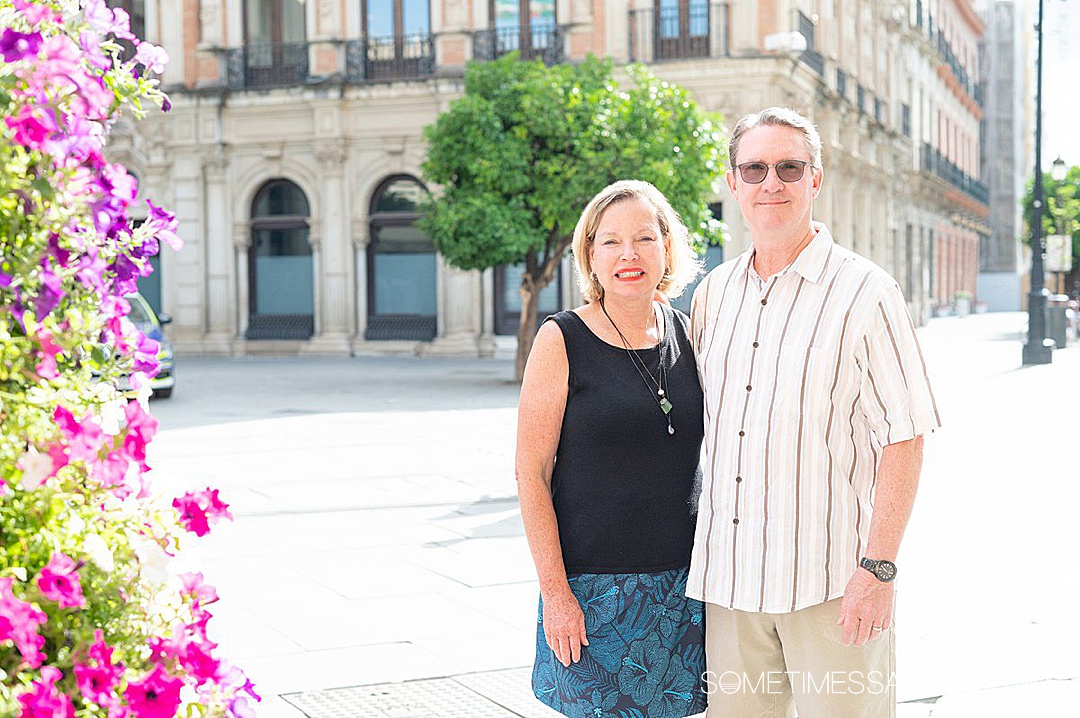 Bolds Travel: Beverly and Mitch
We were instantly impressed with Beverly and Mitch when we met them on a yacht cruise in Ecuador. Beverly has been in the travel advisor/travel agent world since the 1980s.
She founded Bolds Travel, their travel agency, in 2016 after decades of experience working under the umbrella of another agency. Her husband, Mitch, retired from a career in chemical sales and joined her in 2022.)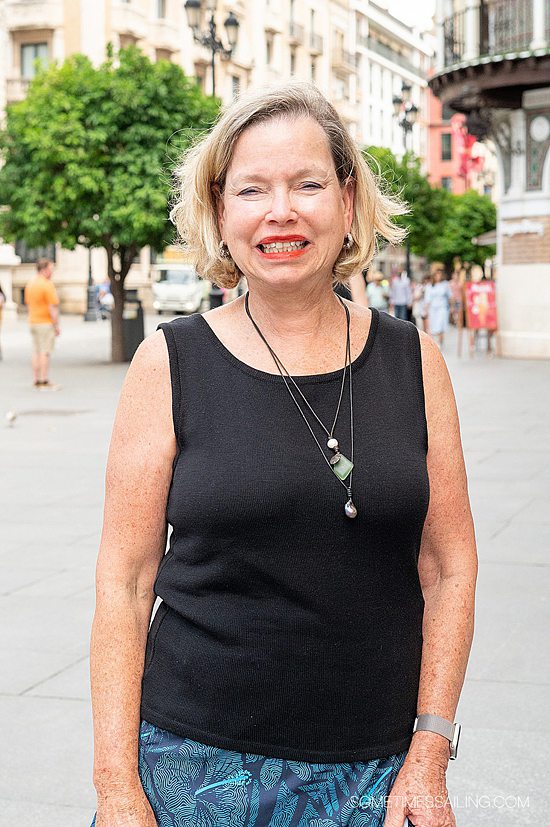 🌎 Don't postpone your dream vacation: Fill out our simple inquiry form to start the conversation for your next trip! 🌍
They're a DREAM TEAM making travelers' adventures a reality.
Dan and I were so impressed with their work ethic. They respond to emails as quickly as possible (within the hour in most cases) during the work week and work day. They were even problem-solving a couple's travel plans from the Pacific Ocean as we cruised on our luxury vacation to help the couple deal with canceled flights (which was no fault of Beverly and Mitch's, but they sprung into action to assist ASAP.)
As people who value communication, Bolds Travel's incredible response times were a key indicator as to why we wanted to partner with them. We are elated to recommend them for your travel bookings. Because, ultimately, who we recommend – including the trips we write about here – reflects on us. And we want the best for everyone!
Additionally, they're a couple who travels the world together, like Dan and me, and they truly like each other! (We all know couples who don't like each other, right?) So much of their demeanor together reminded Dan and me of our relationship.
Recommending Bolds Travel means that you don't get people behind a desk who haven't experienced what they are recommending. They have walked the talk and know the products and luxury experiences on the market.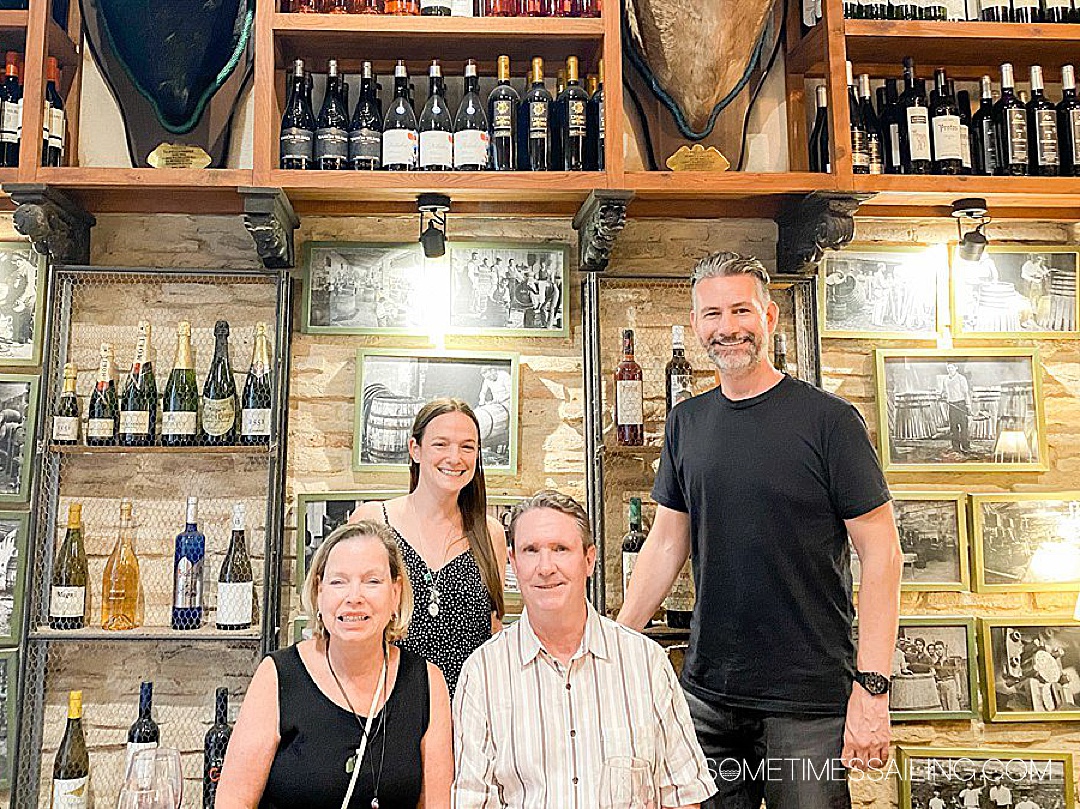 Why Bolds Travel is "The One" for Plan Your Trip with You
Aside from our recommendation, let's get into the reasons why they're the team you need to reach out to, to book your next adventure:
Beverly is a Certified Luxury Specialist with Travel Leaders Network.
For the last three years, Bolds Travel has been awarded the Circle of Excellence with Nexion, LLC, Member of ASTA.
Earned the equivalent of a Masters in Travel from the Travel Institute in 1984. (This is the CTC Certified Travel Consultant.)
Mitch is fluent in Spanish (we can attest to this – he spoke Spanish to all the locals on our trip to Ecuador!)
He spent 2 ½ years in Honduras with the US Peace Corps from '86-'88.
Mitch has a Masters from the American Graduate School of International Management.
He brings 30 years of sales experience to Bolds Travel, including international sales.
Additionally, their accolades and affiliations include:
Selected to attend the prestigious ILTM (International Luxury Travel Market) for the past four years, along with The Flagship Luxury Travel Expo in Cannes, France.
Affiliated with Nexion, LLC, and Travel Leaders Select.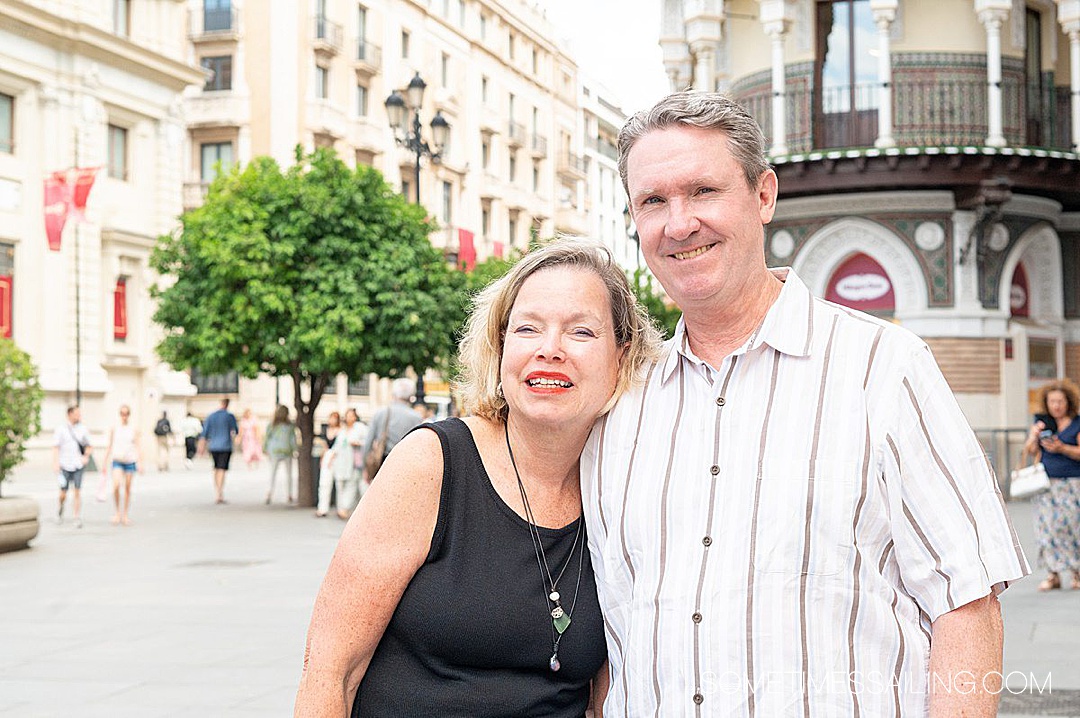 Fill Out a Form to Express Your Interest in Booking a Trip!
We have created a form to get the ball rolling on booking your dream vacation. Here are the steps so you know what to expect:
Fill out

this short form

, which goes directly to us, Mikkel and Dan, at Sometimes Sailing.
We will ensure the form is correctly filled out, then send your information to Bolds Travel.
Beverly or Mitch will reach out to you shortly thereafter. It is always their intention to reach out within 24 hours, Monday through Friday. If your inquiry is received over the weekend or holiday, they will reach out the next business day.
That's it! You'll continue to be in the best hands with them. They will see you through from initial contact to booking, and then your trip.
The hope is to create a lasting relationship, and you'll book with them again and again. We know you're going to love working with them!
"Every trip starts with a conversation" – Bolds Travel
Disclosure: We may make a commission on vacations booked through Bolds Travel, at no cost to the clients/traveler. We recommend services we personally connect with and have vetted to bring the best to our readers. Commissions like this help keep our website content free.