Complete Guide to Closed-Loop Cruises (and Open Jaw Itineraries)
Cruising, as you may know, is one of the best ways to explore the world's coastlines and nearby cities. But what if you lack a passport or your passport has expired? Exactly what are the passport requirements to cruise?
As a United States resident, you may benefit from the ease of a so-called closed-loop cruise and not need a passport for a cruise vacation at all. Let's dive in.
Disclosure: This page has affiliate links, meaning we may earn a small commission if you click the link and proceed with a purchase at no cost to you. We truly only recommend cruises, experiences, products, and services we personally use. As Amazon Associates, we earn from qualifying purchases.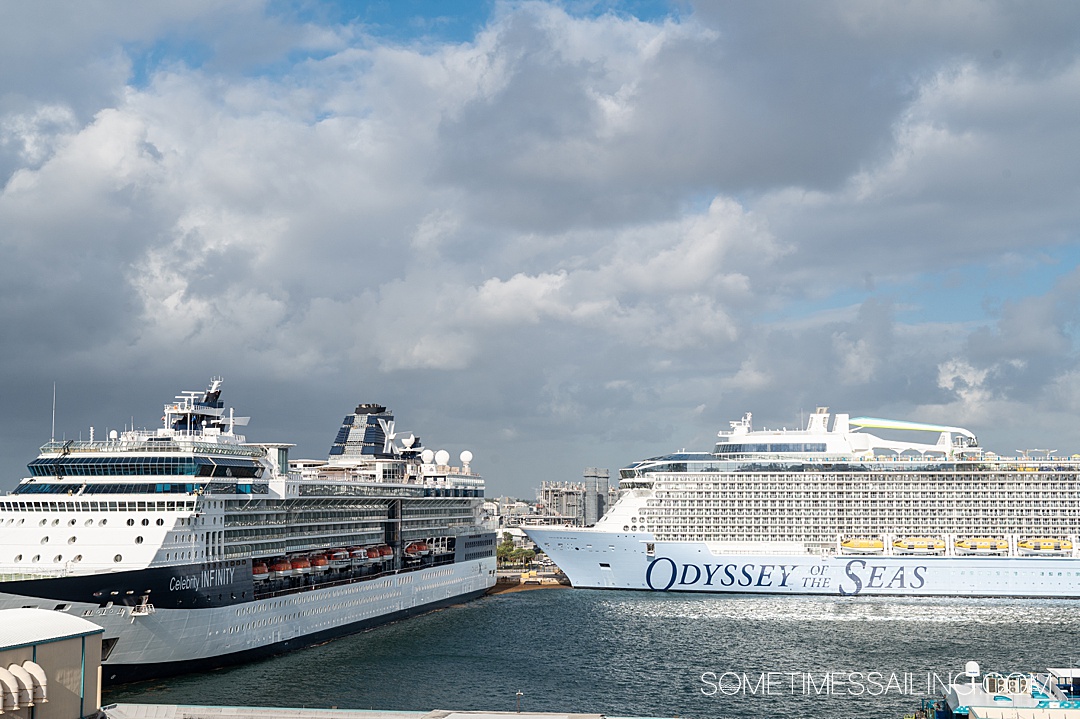 What is a Closed Loop Cruise?
First, let's define a closed loop voyage.
The itineraries of closed-loop cruises begin and end in the same port. For purposes of this conversation, that port is in the United States (even though the term "closed loop cruise" could be used to describe a cruise that starts and ends in the same city in another country).
Think of it like a closed circuit, with the ship literally closing a geographical loop, even if that loop is an imperfect shape. However, along the route, you might stop at a few other places, either in the United States or abroad.
The benefit of taking these "round-trip cruises" is that American travelers don't necessarily need a passport as long as the trip begins and ends at the same U.S.A. port. However, you must understand the nuances of the itinerary you choose if you don't have a passport, even if you have a travel agent to help guide you.
That's why we stress how imperative it is to read the detailed information below about identification requirements.
Closed Loop Cruise Origins
So how did closed-loop cruises come about? Well, in order to comply with U.S. maritime rules and the Passenger Vessel Services Act (also known as the Jones Act), all foreign-registered cruise lines leaving from American ports are required to include a port abroad.
Nearly all cruise ships are foreign-flagged, so they must stop outside the nation. (US River Cruise ships are an exception to the foreign-flagged generalization.) These destinations are usually contiguous United States territories such as Mexico, Canada, Bermuda, and the Caribbean islands.
Example of a Closed-Loop Cruise
Here's an example of a closed-loop cruise itinerary that starts and ends in a United States Cruise Port:
A 4-night cruise departs from the Port of Miami in Florida.
It makes a port of call in Nassau, in the Bahamas…
…then sails onto Half Moon Cay.
The cruise returns to Miami to disembark, where it departed from.
Disney Cruise Line has a very similar 3-day or 4-day itinerary, usually departing from Port Canaveral, which is on Florida's Space Coast near Cape Canaveral. It leaves, returns to Port Canaveral, and stops at Disney's Castaway Cay island and Nassau in between.
While these 3 or 4-day itineraries are considered short, there are plenty of longer sailings with more Port of Call available across many cruise lines.
Most of the itinerary options are on bigger ships with 1,500+ passengers.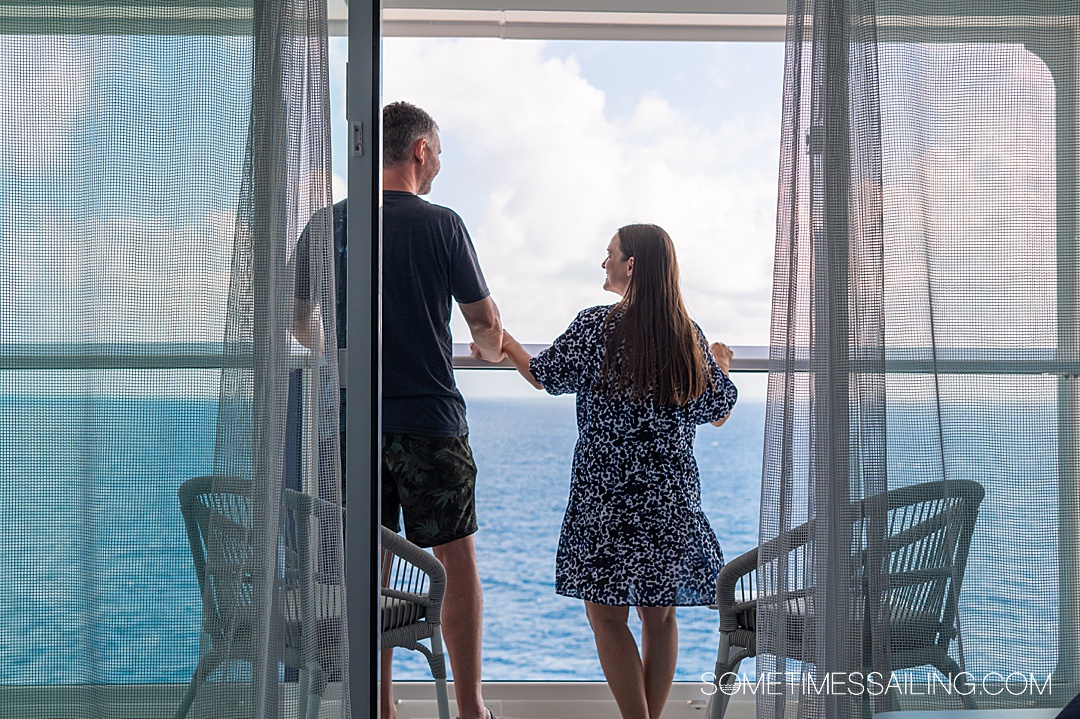 If a Cruise Starts and Ends in the United States but From Two Different Ports, is it a Closed-Loop Cruise?
No. If a cruise starts in San Diego but ends in Los Angeles, for example, it is an open-jaw cruise, not a closed-loop cruise.
Another example: If a cruise starts at Port Everglades in Fort Lauderdale but ends in the Port of Miami, it is not a closed-loop cruise.
What is an Open Jaw Cruise or Itinerary?
Perhaps you'd prefer to explore beyond the destinations of a closed-loop cruise.
A cruise that departs from one port and arrives/ends at a separate port of call is known as an "Open-Jaw Cruise." Sometimes they're referred to as "Open Loop" or "Repositioning" cruises.
While these ocean trips on the high seas require a passport, you can access many more countries.
On a map, such a trip may appear as a triangle or an "open jaw." For example, you may do a yacht cruise on the Mediterranean as we did that departs from Athens, explores Greece, then heads to Sicily and ends on mainland Italy, and takes a flight home from Rome.
Without geographic restrictions, ships with an open itinerary can travel farther and often stop at more ports. This may also entail visiting places that other cruises would not have the time or ability to visit, such as more exotic locations.
Do you Need a Passport for a Closed Loop Cruise?
A passport is typically not required for a closed-loop cruise for United States citizens if the cruise starts and ends in the same U.S. port.
For example, this has made Hawaiian Islands, U.S. Virgin Islands, and Alaska cruises very popular.
You Need Valid Government Identification, Even if Not a Passport
However, valid identification to board the ship is required; you must also show that identification upon reentry to the US. Such ID includes proof of citizenship and a government-issued ID. If you happen to have a valid passport, it's the only ID required.
Shop for Cruise document Holders
Stay organized with a dedicated container, book, or pouch for all your cruise documents, including your identification.
Ensure that this remains in your carry-on bag as you embark and disembark the ship.
What Documentation Is Needed For A Closed-Loop Cruise?
Nervous about going on a cruise without a passport? While it's true that you don't need a passport for most US closed-loop cruises, you must present two forms of ID to board a closed-loop cruise ship.
These forms of ID should be carried with you when you disembark at each port of call.
Two Forms of ID
As we mentioned, adults must have two ID forms to board a cruise if they don't have a passport. The two documents must fall under the two categories listed below.
1. Proof of Citizenship
One form of ID must be your proof of US citizenship. For example, this can be a government-issued birth certificate.
2. Government-Issued ID with Requirements
The second acceptable piece of identification must be a government-issued ID with your photo, full name, and date of birth. A driver's license will suffice.
U.S. Customs and Border Protection offers a comprehensive list and details the criteria for taking a cruise without a passport, including what constitutes a government-issued photo ID.
Always check to see the latest details of the requirements before you book your cruise, while you await your cruise, and about four weeks before your cruise to make sure you're good to go.
While U.S. Customs recommend an Enhanced Driver's License (EDL) as a passport alternative, very few states offer this form of government-issued ID.
It's also important to mention that as an ID, driver's licenses are only accepted at land border crossings and sea border crossings, not airports for international destinations. You can also only use a valid driver's license to re-enter the United States from Canada, Mexico, and the Caribbean.
Closed-Loop Cruise Documentation
Enhanced Driver's License vs. Real ID
Is a Real ID the same thing as an EDL? No. It is not.
The short answer is that EDLs can be used for limited border crossings and is only available in specific border states. Whereas a Real ID is available in all states, it cannot be used to cross borders like an EDL or passport.
A Real ID does not have an additional cost to obtain. It differs from previous driver's licenses because it shows a star icon in the top corner of the license.
An EDL is only offered in a handful of states and costs an additional $30.
The Department of Homeland Security states the following about an EDL:
Enhanced Drivers Licenses (EDLs) are state-issued enhanced drivers licenses that provide proof of identity and U.S. citizenship. They are issued in a secure process, and include technology that makes travel easier. EDLs are a low-cost, convenient option for entering the United States from Canada, Mexico or the Caribbean through a land or sea port of entry, in addition to serving as a permit to drive.

DHS Enhanced Driver's Licenses: What Are They?
EDLs are only available to residents of the following states:
Michigan
Minnesota
New York
Vermont
Washington
Real IDs are available in 55 states and territories, however, it is not a viable document to cross a border, including for international sea cruise travel.
REAL ID cards cannot be used for border crossings into Canada, Mexico or other international travel.

From "Real ID FAQs" on the Department of Homeland Security
Children Under the Age of 16
For children traveling under the age of 16, a variety of forms of identification, including an original birth certificate or a copy that has been notarized or certified, a Consular Report of Birth Abroad, or a Certificate of Naturalization, are acceptable.
What is Not Acceptable as a Form of ID?
As per the US Government's regulations, documents proving voter registration and social security cards are not recognized as proof of identity.
Lawful Permanent Residents
There are specific rules if you are a Lawful Permanent Resident (LPR) of the United States.
Even though the US Government doesn't mandate that you need a passport, it is always advisable to double-check as some locations along your cruise journey may have various requirements, including having a visa.
If you are an LPR, you must have your I-551, or Green Card, in order to re-enter the US.
A valid passport from your nation of residence is required if you're not a U.S. citizen or a LPR of the United States of America.
Closed-Loop Cruises: Popular Port Cities from the United States
U.S. departure ports are plentiful, from coast to coast.
The most popular port cities on the East Coast are Miami and Fort Lauderdale in Florida, the Port of Miami, and Port Everglades, respectively.
On the West Coast, San Francisco sees the most cruise ships pass through every year. Quite a few other city ports are offering closed-loop cruises from the US, so let's take a look.
West Coast Closed-Loop Cruises
An Alaskan cruise is one of the most popular closed-loop cruise options in the US. If departing from the United States, Alaska cruises depart from Seattle, San Francisco, or Los Angeles. They often stop in Vancouver, British Columbia (in Canada), to pick up more cruise passengers.
Mexican Riviera and Hawaii closed loop itineraries are accessible from the West Coast, departing from the cities of San Pedro and Long Beach, San Francisco, and San Diego.
East Coast Closed-Loop Cruises
If you're looking to head somewhere warmer such as the Bahamas, look to sail from:
Florida: Either from Jacksonville, Fort Lauderdale's Port Everglades, the Space Coast's Port Canaveral, the Port of Miami, or Tampa.
Maryland: Baltimore.
Northeast and New England area: Manhattan in New York City, Cape Liberty in New Jersey, or Boston, Massachusetts.
Texas: Galveston.
Some of these itineraries even stop in Bermuda if you take a closed loop cruise from Boston, Manhattan, Baltimore, or Cape Liberty.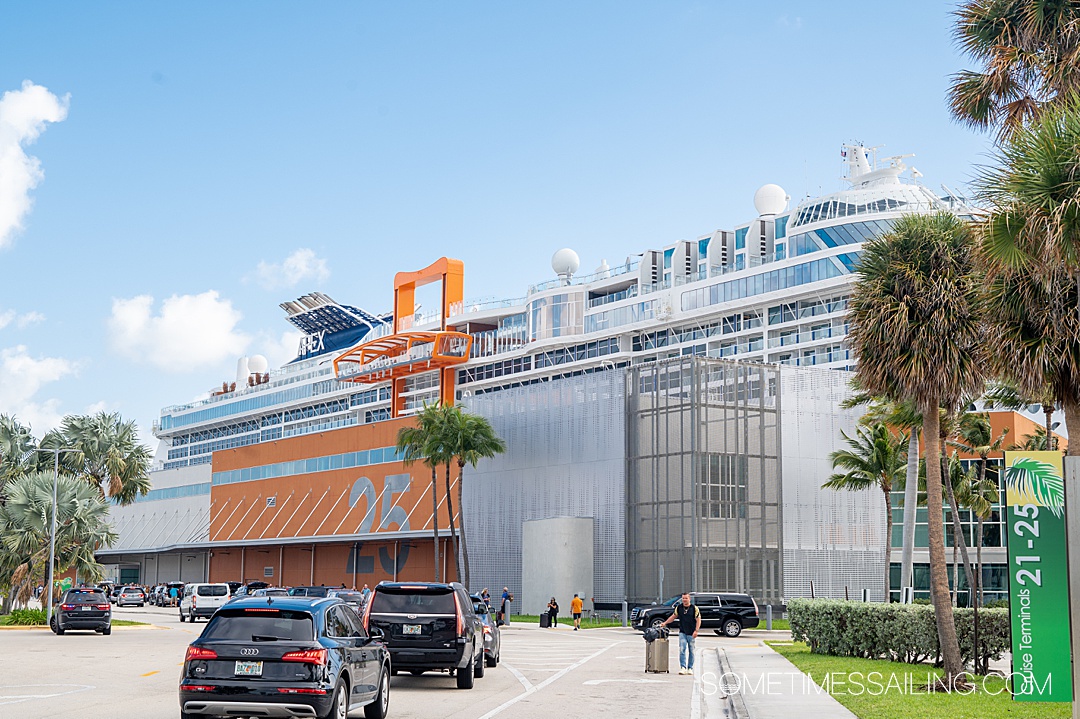 Of course, you can't forget about a Caribbean cruise! There are quite a few port options if you want to travel to the warm waters of the Caribbean Sea. The main cruise port options with itineraries sailing there are from Port Canaveral, Manhattan, Port Everglades, Baltimore, Charleston, New Orleans, Cape Liberty, Galveston, or Tampa.
Popular Cruise Lines Offering Close Looped Cruises
Though cruise ships and their contracted ports of call may change annually, here's a list of cruise lines and expected ports they sail from.
► Check Closed-Loop Cruise Deals & Options Now:
Princess Cruises
Princess is one of our favorite cruise lines for a mature audience! It's not great for traveling with kids but if you're adults, it's a wonderful option.
With Princess Cruises, you can travel to Grand Cayman, Puerto Rico, Mexico, or the Bahamas from the United States. They operate many cruises from Fort Lauderdale or off the West Coast, where you can sail from Los Angeles to Mexico or Hawaii.
In fact, we sailed on a wonderful closed-loop California itinerary that stopped in San Francisco, San Diego, Santa Barbara, and Ensanda before heading back to Los Angeles.
Celebrity Cruises
Fort Lauderdale and Miami, Florida, are popular ports for Celebrity Cruises. You can travel to Mexico, the Bahamas, and the Caribbean from here.
It's another one of our favorite cruise lines, offering class and sophistication to a generally younger audience than Princess Cruises.
We absolutely love their class offerings – our favorite is "in "The Retreat" – and recommend booking a suite if you sail with Celebrity.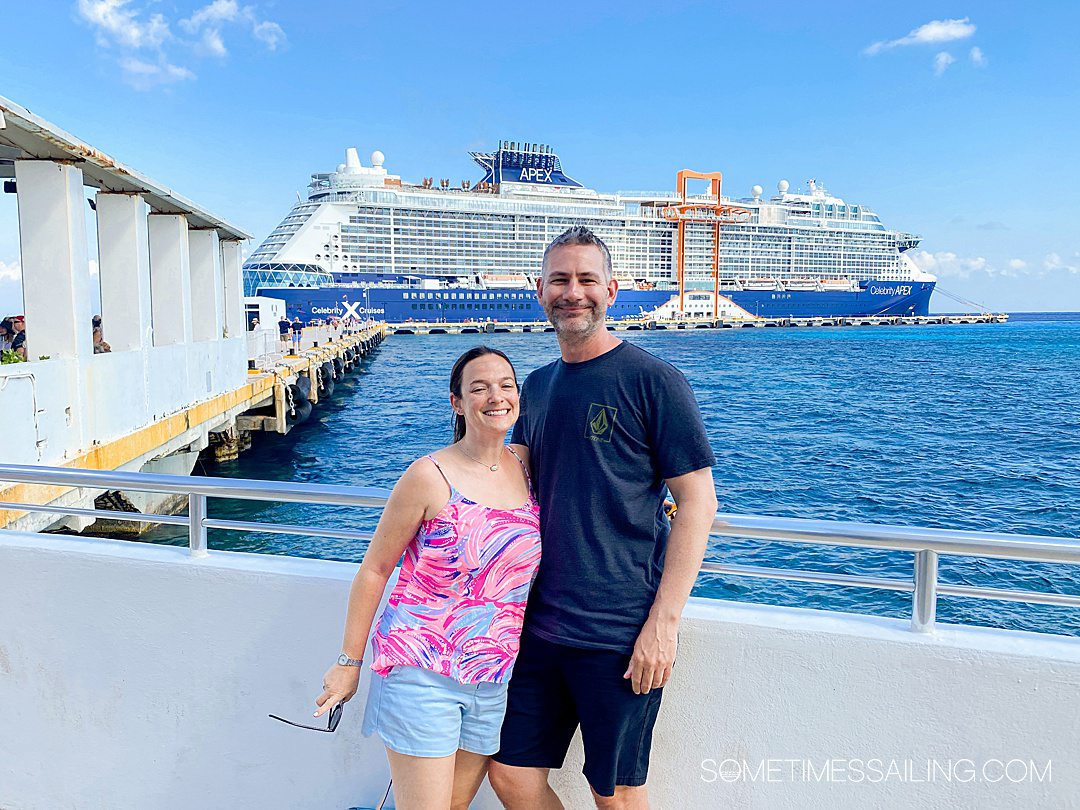 Disney Cruise Line
Who doesn't love a Disney cruise, especially when you can sail to Bermuda, the Bahamas, or the Caribbean with all your favorite characters? But even if the characters don't pique your interest, sailing as adults, only, is always fun with Disney. We've cruised on DCL without kids many times!
Castaway Cay, Disney's private island, is an incredibly popular destination that only Disney Cruise Line sails to.
Most Disney Cruises in the United States set sail from the East Coast, with the most popular ports being Port Canaveral and Miami. However, there is often a west coast cruise itinerary each year, like from San Diego.
Holland America Line
The majority of Holland America Line (HAL) closed loop cruises leave Fort Lauderdale and head to the Caribbean. But if you're looking for an incredible Alaskan experience, head out west to Seattle and catch a trip to The Last Frontier with HAL.
Royal Caribbean
An incredibly popular cruise line, Royal Caribbean departs from 14 ports across the US. The most popular closed-loop itineraries leave from Port Canaveral and Miami, where they sail to the Caribbean and the Bahamas.
People love to visit Coco Cay, Royal Caribbean's private island.
Norwegian Cruise Line
Despite its name, many cruises with Norwegian actually depart from the US. Amongst their popular itineraries is a Hawaiian closed-loop cruise from Honolulu, that tours around the Hawaiian Islands.
To visit the Bahamas or the Caribbean with Norwegian Cruise Line, choose the Port of Miami as the departure port.
Carnival Cruises
Miami, Galveston, Tampa, and Port Canaveral are the port of call where most closed-loop Carnival Cruises sail from. The top itineraries for all three ports will lead you to the incredible island nations of the Caribbean.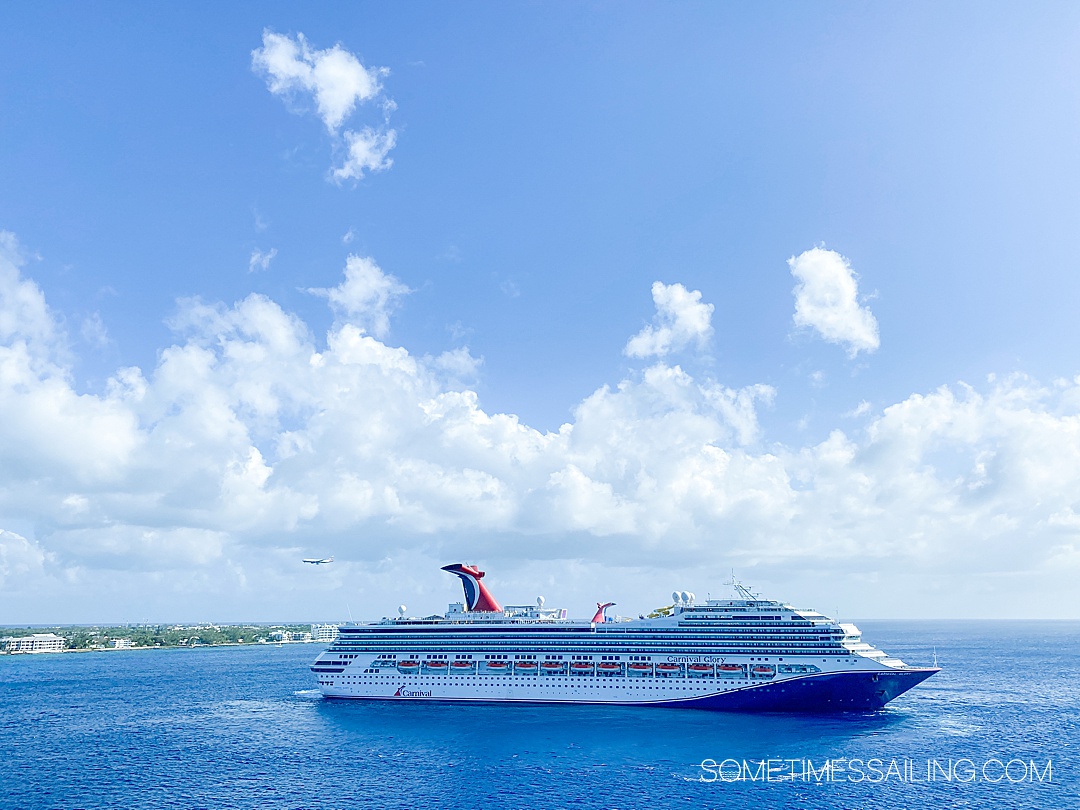 MSC Cruises
Dip your toes in Caribbean sand when you set sail from Port Canaveral or the Port of Miami. MSC Cruises offers hundreds of closed loop cruises each year.
Margaritaville at Sea
If you want a very short, low-cost cruise option that sails from the Port of Palm Beach, look into Margaritaville at Sea.
Closed-Loop Cruises in Popular European Cities
The United States isn't the only region that offers closed loop cruises. Numerous cities in Europe also have such itineraries, although they aren't always referred to as a closed loop cruise in marketing material.
Rather, you'll see terms like "return trip cruise" or "two-way cruises." Check each itinerary very closely.
However, it's worth noting that while these cruises are technically closed-loop, because they start and end in the same port of call as our Emerald Cruises did in Amsterdam in The Netherlands, you need a passport to sail in Europe or Asia, for example, if you're a United States citizen traveling abroad. You'll also need a passport to fly there at an international airport.
One of the closed itineraries growing in popularity in Europe is a cruise to Iceland. Departing and ending at Rotterdam, in The Netherlands, you'll get to explore this true wonder of the world. Cruises to Iceland also commonly include a port of call in Ireland as well.
The port of Civitavecchia in Rome, Italy, also offers a number of return trip cruises. These itineraries include stops in Greece, Turkey, and Italy. Or you can sail in a loop from the port of Ravenna in Venice, Italy, to see cities in Italy, Croatia, and Greece.
MSC offers popular cruises in the Mediterranean with return trips from Marseille, France. On these journeys, you will stop in places such as Genoa, Palermo, Ibiza, Valencia, Barcelona, and Naples.
Closed-Loop Cruises FAQs
What are the Advantages of a Closed Loop Cruise?
There are many, especially if you don't have a passport!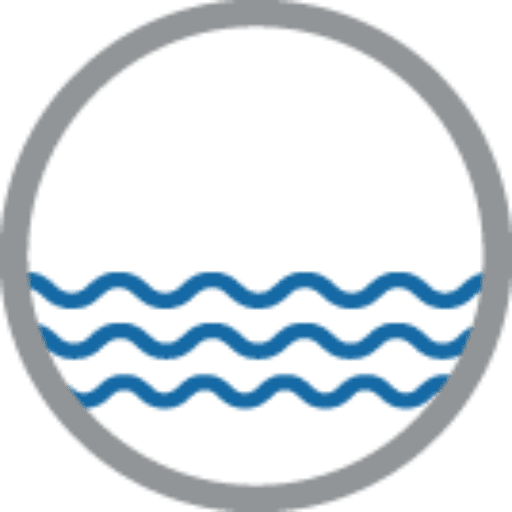 Closed loop cruise advantages:
What are the Disadvantages of a Closed Loop Cruise?
The main disadvantage is that fewer ports of call are available to you. Along with this, depending on your taste and travel preferences, your experience diving into different cultures and historical sites is lessened if you can only explore closed-loop cruise options. 
How Do I Know If My Cruise Is Closed-Loop?
Two main things indicate if your cruise is closed loop and you won't need a passport (but don't forget – you need other valid identification):
For Americans looking to travel without a passport, the first piece of information to note when investigating whether or not a cruise is closed-loop is if it departs from and arrives back at the same US port.
In order for it to be considered a closed-loop cruise that you don't need a passport for the ship must leave and return to the same exact American port.
The second criterion to check for is: Are all ports of call on the itinerary within the Western hemisphere?
Today, the majority of cruises that are closed-loop and you don't need a passport for as a US citizen are within the Western Hemisphere only.
The idea of a closed-loop cruise originated with the creation of the Western Hemisphere Travel Initiative (WHTI).
The objective of WHTI was to enhance and fortify American border security after 9/11 in 2001. However, there was also the added objective of streamlining and improving entry procedures into the United States. Several aspects of the initiative also deal with easing entry for residents of Bermuda, Canada, and Mexico.
Can You Leave the Ship on a Closed-Loop Cruise Without a Passport?
The answer is yes and no. It depends on the port of call.
It's important to check the itinerary for your trip because there are a few places, even on a closed-loop cruise, that do require a passport to disembark. This is particularly common in the Caribbean in nations including Guadeloupe, the island of Martinique, St. Barts, Barbados, and others.
Below is a list of Caribbean nations you can travel to without a passport on a closed-loop cruise (meaning you can disembark the ship if your cruise ship stops there and you do not have a passport):
Anguilla
Antigua and Barbuda
Aruba
Bahamas
Bermuda
British Virgin Islands
Cayman Islands
Dominica
Dominican Republic
Grenada
Jamaica
Montserrat
Netherlands Antilles
St. Kitts and Nevis
St. Lucia
St. Vincent and the Grenadines
Turks and Caicos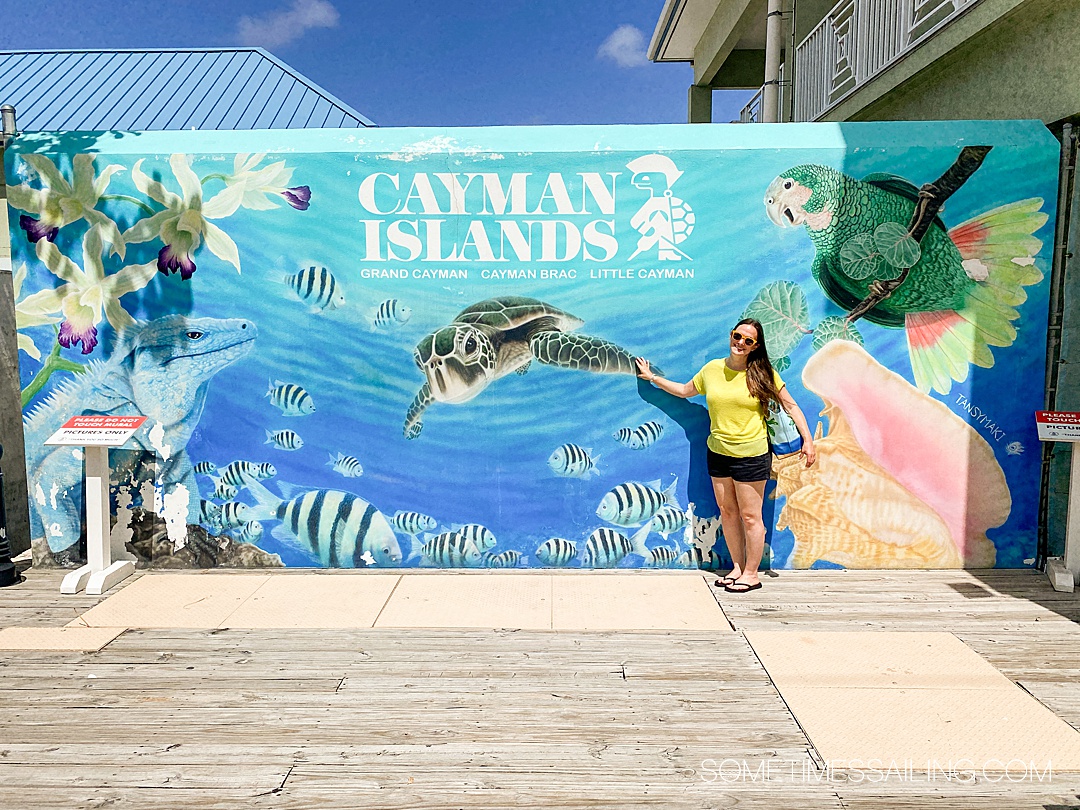 If you travel to any of these countries without a passport, however, it's a good idea to take your valid forms of ID with you when you walk around the port in case you encounter any problems.
Precautions to Keep in Mind Traveling Outside the United States Without a Passport
Keep a few things to keep in mind if you travel on a closed-loop cruise without a passport.
Imagine, for instance, that something goes awry, and you need to fly back to the United States from a foreign country for a medical emergency. In this situation and in the case of an emergency, you will need a passport in order to travel through an international airport and board an airplane traveling internationally.
Additionally, without a U.S. passport, getting home or catching up with the trip could be challenging if you miss the ship in one of the ports.
An Enhanced Driver's License (EDL) allows you to re-enter the United States from Canada, Mexico, and the Caribbean. However, an EDL is only accepted at land and sea border crossings, not for air travel.
Conclusion
A closed loop cruise is a wonderful sea travel option for United States residents and citizens who want a vacation in multiple cities without needing a passport. (It's an especially good option if you're waiting for your new passport to arrive and you're aching to go on a cruise, asap!)
However, there are things to be aware of when you're looking into going on a closed-loop cruise from the United States. With the important information we have provided here, you'll be an informed traveler who can make the best decision for your's and your family's next cruise.


Interested in cruises? Read this next: