5 Reasons to Book United States River Cruises
There are several reasons we have our eyes on United States River Cruises. You're not alone if you've been itching to travel outside your own region for the past couple of years. All the dreaming and planning in our own home got us to think about why we didn't previously consider a river cruise in our own backyard. Eureka!
Quarantining during a pandemic has allowed us to mull over lots of topics, including river cruises. We have lots of rivers in the United States, after all.
That's when we started to research river cruises in the United States. Our eyes grew wide with possibilities. The more we thought about it and discussed it, the more apparent it became that we would have to set some goals to take a river cruise in America as soon as possible.
Disclosure: There are affiliate links in this post, which means we may earn a small commission if you click the link and proceed with a purchase, at no cost to you. We truly only recommend hotels, products, and services we personally use. As Amazon Associates, we earn from qualifying purchases.


1. You won't have to cross an ocean to reach the port of embarkation for United States river cruises
When you go on a river cruise in Europe, you have to first fly to Europe. You likely don't even have to cross an ocean to arrive at a port of embarkation for a river cruise in America.
In fact, if you're someone who would rather not fly (for whatever reason, whether health, cost, or fear of flying) you can probably drive to the port city you need to be in to board the ship.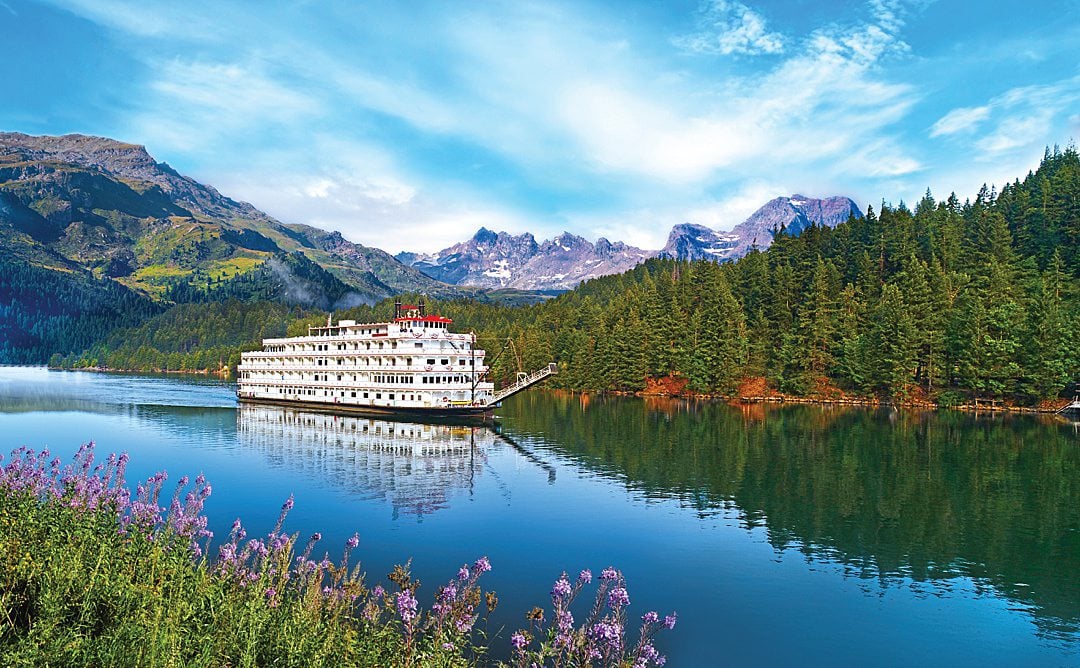 Another perk to take advantage of is shorter flight times. This is great if you don't have a lot of time to take a vacation. If you're flying to Europe you spend two days traveling in airports and on flights, alone. Then you need to deal with getting over the hump of jet lag upon return to the US.
With a river cruise in the United States in 2022 and beyond, you can simply focus on the cruise, alone, instead of factoring in lengthy flights or jet lag.
There are tons of ports in the United States that you probably don't know about. Sure, there are obvious ones with huge ocean liners, like the ports of San Diego, Miami, and Fort Lauderdale. But then there are ports in places like the Great Lakes in New York and Toronto, or even Chicago and Portland.
U.S. River Cruises remain Close to Home
A river cruise in the United States has a significant advantage of location if you need to stay close to home for any reason. Let's say you care for an elderly parent and don't want to leave his or her side for too long, at too far of a distance. You may not be able to consider a cruise in Europe during this time, but a river cruise in the United States could be the perfect solution for you to travel while still being a quick flight or drive from your parent.


US River Cruise Essentials Packing List
Don't forget to pack a pair of binoculars, your waterproof Kindle, outlet extenders, and lip balm with SPF for your cruise – and use your packing cubes to keep it all organized!
Cruise Essentials


2. We know about Health Precautions and Regulations Best in America
When the Coronavirus took us all by storm in 2020, we had just landed back from Spain the day the former President somewhat frantically declared he'd be "closing" borders for travel in from Europe. Back then, it was easier to hear the world news regarding the virus.
As time went on, though we'd hear about cases in Italy, or a study in Israel, for example, here and there we mostly heard about the news in our own country most. This persists to this day.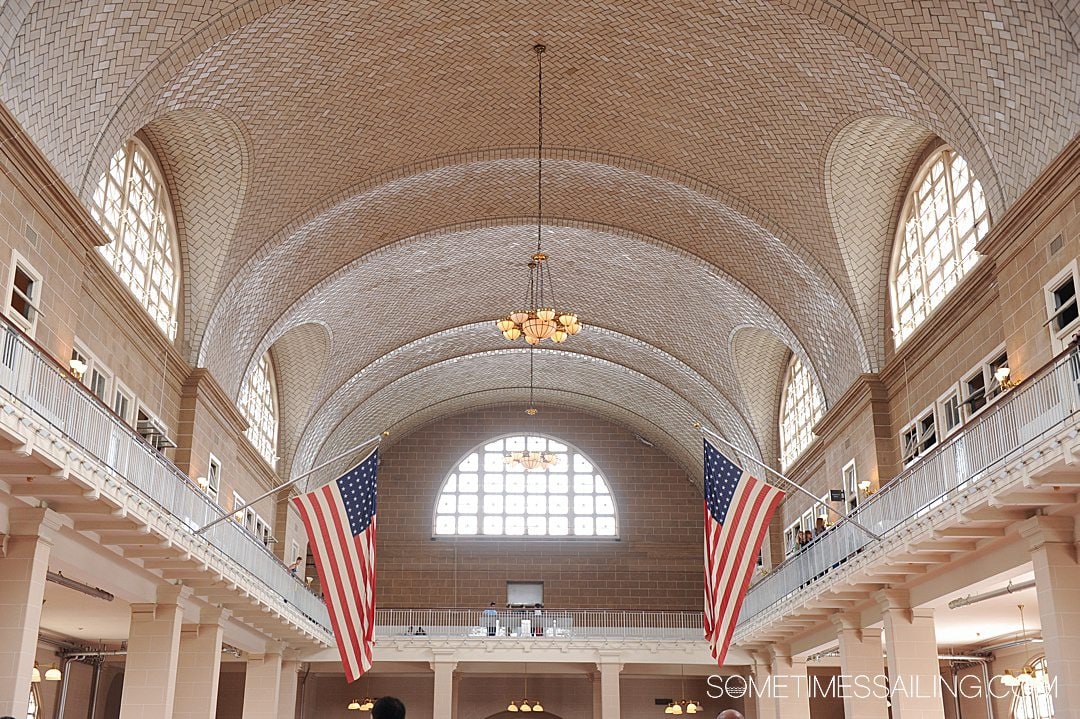 It has always been easiest to stay on top of the health situation news in America.
Having a full scope of knowledge about the health situation in our own country is comforting. It provides some security (whether real or imagined) about signing up United States river cruises. There are fewer variables when you are "Close to Home™" (which happens to be a campaign coined and trademarked by American Cruise Lines).
Though this isn't deterring us from dreaming of travel worldwide, and we whole-heartedly believe cruises are the safest way to travel anywhere…it's still something nice to consider.
3. We haven't explored the United States enough
We get starry-eyed when we have the opportunity to fly to another country, like going on a Danube River cruise from Germany to Hungary. But a pandemic made us value what is right in front of us even more than before. And the United States of America is pretty spectacular, from sea to shining sea.
The more we started to consider United States River Cruises, the more impressed we were with our options here from sailing itineraries to cruise ship lines.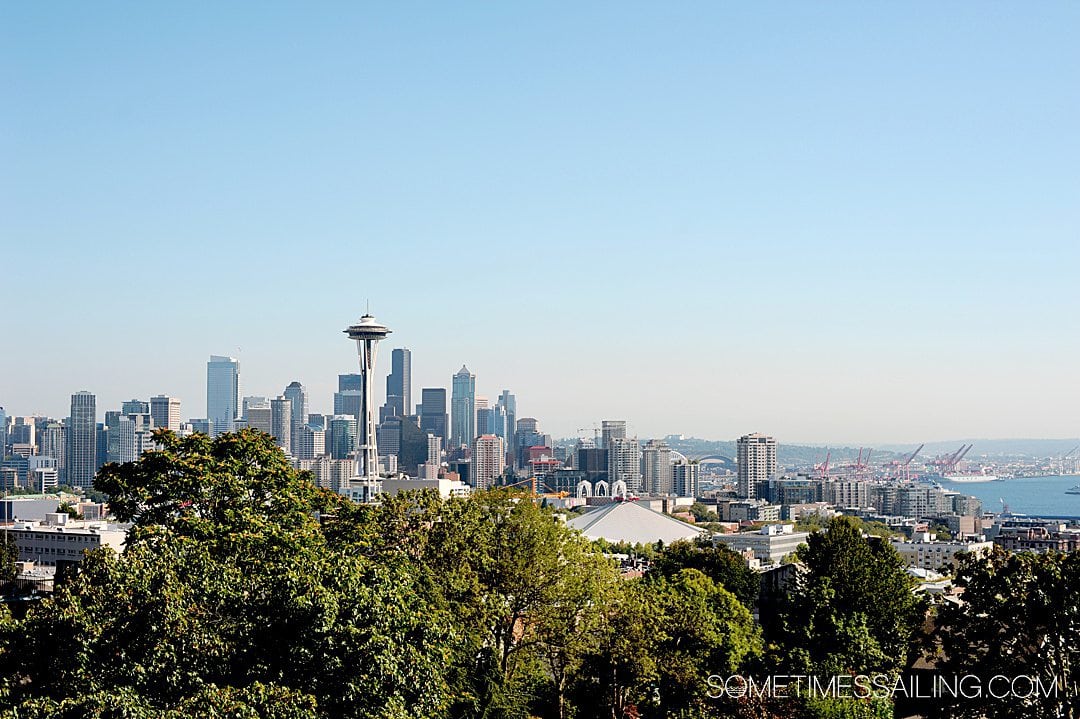 A river cruise itinerary in the USA, on the Mississippi River, for example, would allow us to explore various regions that would take us much longer to visit if we were to drive to all of them. (Besides, we love cruising.) And signing up for a river cruise simply seems more realistic and attainable to us than us going through the motions of planning a trip to all these destinations separately.
River cruises are always high on our travel wish list. Louisiana, perhaps lower. But a river cruise that stops in Louisiana? Divine! We'd love to visit places the American Cruise Lines 8-day Mississippi River Cruise itinerary goes to, including Vicksburg, Baton Rouge, and New Orleans.
Or even an upper Mississippi River cruise itinerary, for example, would allow us to explore several cities in Missouri, Wisconsin, and Minnesota, including St. Louis and St. Paul, cities we've never been to. Or ports accessible from the Columbia River in Oregon and Washington, like Portland and Mount St. Helens.
4. We Want to Support our U.S. Economy
It's great to shop local and support local. We whole-heartedly believe in it as travel writers, small business owners, and as the children of parents who both owned and worked for small businesses.
Many of the cruise line options in the United States are indeed big businesses. However, some of them aren't.
Consider that for a ship to sail US rivers like these ships are doing, they have to have been built here and employ US Citizens as a large percentage of their staff. For example, American Cruise Lines is constructing a fifth riverboat at Chesapeake Shipbuilding in Salisbury, MD. This supports our local economy and is part of being an eco-conscious cruiser.
When you book a United States river cruise, you are supporting the businesses that helped build the ships (including outfitting their interiors and such) and also Americans who work onboard.
Additionally, these cruises sail to United States ports, from Chicago to Charleston, Baltimore, New York, Portland, and beyond.
That means money is also staying in the United States economy when the cruise companies who sail in the USA are paying port fees and for tours and experiences for their guests. They are even supporting the local economy when they are paying the company that is providing provisions needed onboard the ships.
When you spend money in ports – like at restaurants, on souvenirs, private tours and the like – you're also supporting our local economy.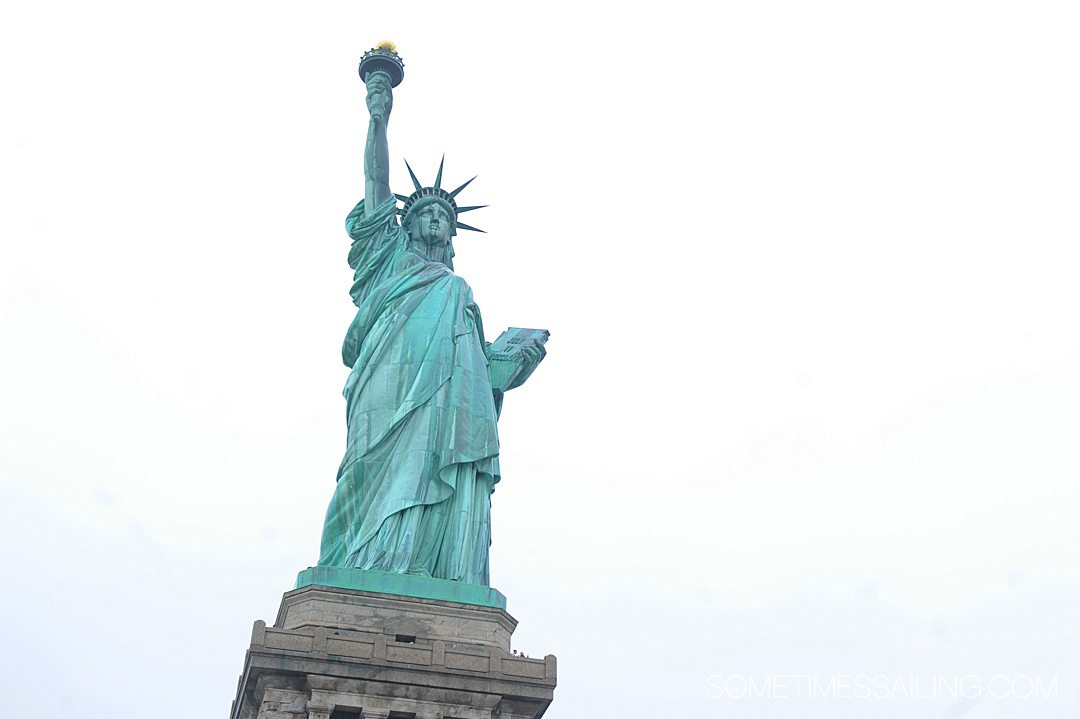 5. There are Great United States Luxury River Cruise Options
There are great options for cruise lines that sail American waters and treat their passengers to a luxurious trip each sailing.
American Queen Voyages
This cruise company has small ships four ships in its fleet that sail river cruises in the United States: American Queen, American Empress, American Dutchess, and American Countess. They sail the Mississippi, Columbia, Snake, and Ohio rivers. (They also sail the Great Lakes.)
American Cruise Lines
We love that American Cruise Lines focuses on American themes in their ship designs (including redesigns). For example, they honor classic American steamboats in their paddleboat vessels, and they keep Native American motifs in mind to pay homage to our indigenous people.
Their fleet has doubled in the past five years, and they remain the only cruise line with 100% of its itineraries operating either as United States River Cruises or coastal United States itineraries.
Some of their offerings include a roundtrip sail on the Hudson River out of NY to see the fall colors, cruising Puget Sound in Seattle, and a Historic South cruise from Charleston, South Carolina to Florida's Amelia Island.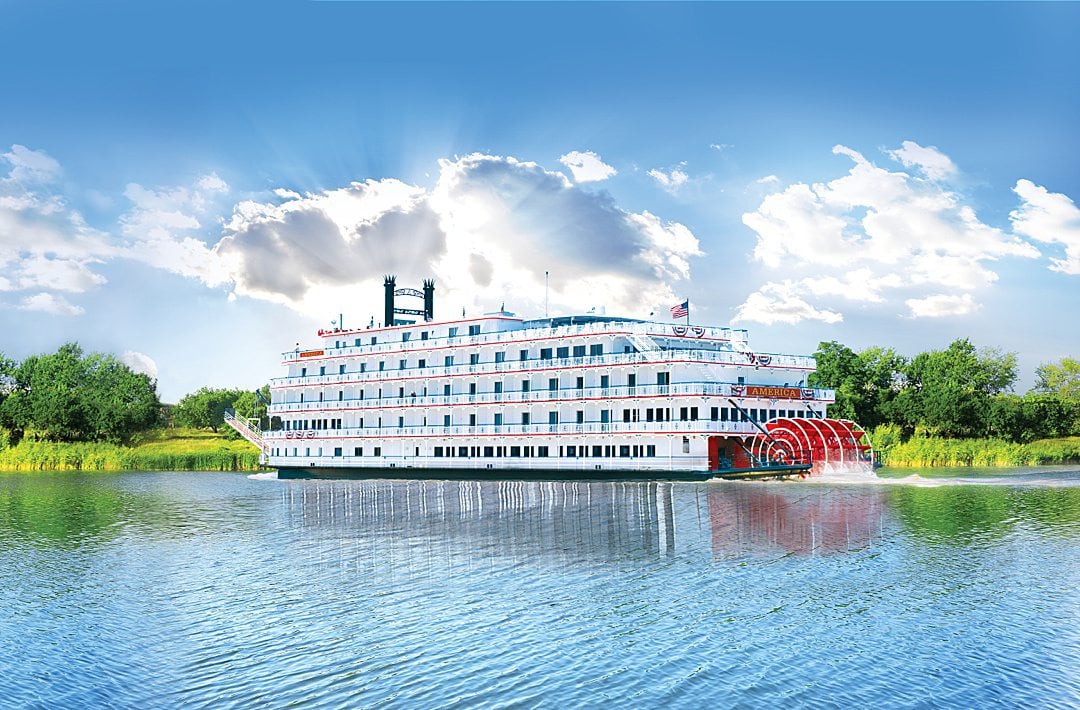 Viking Cruises
We've sailed with Viking before, and part of what gave us the idea of looking into a United States river cruise for the future was that Viking is building the Viking Mississippi (rendering below) to specifically sail the waters of the Mississippi River. It's currently accepting bookings and is scheduled to have an inaugural trip in August 2022.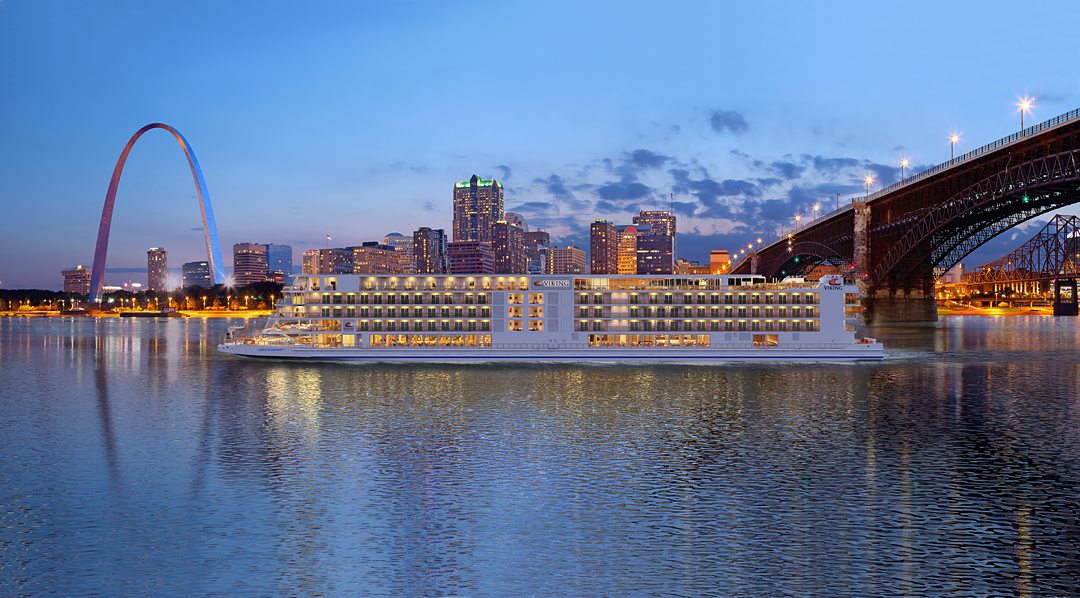 Viking repeatedly wins awards for their ocean and river ships, and we know the Viking Mississippi will be in line with their superior service and high standards. The ship will have a guest capacity of 386, and all the staterooms will be outward-facing for great views.


Check out our app recommendations for cruises, for prep, while onboard, and in ports.
Planning a cruise? Also check out: