Your Southern Caribbean Cruises Planning Guide (2023)
You're missing out if you don't take a Southern Caribbean cruise. You're skipping the relaxation of the swaying palm trees in tropical ports. You're missing the sounds of live music with steel drums welcoming you to the islands. A rum drink won't be in your hand on or off your cruise ship. Don't let this be you! Jump at the chance to visit Southern Caribbean Islands on a cruise vacation.
We're sharing all you need to know about Southern Caribbean cruises, including where they port, the time of year to cruise, and – the best part – some fantastic cruise line options.
Disclosure: This post is sponsored by Emerald Cruises. All opinions are ours, and we bring you genuine information with facts, photos, thoughts, and recommendations. As Amazon Associates, we earn from qualifying purchases. We may make a small commission from additional affiliate links in this post at no cost to you.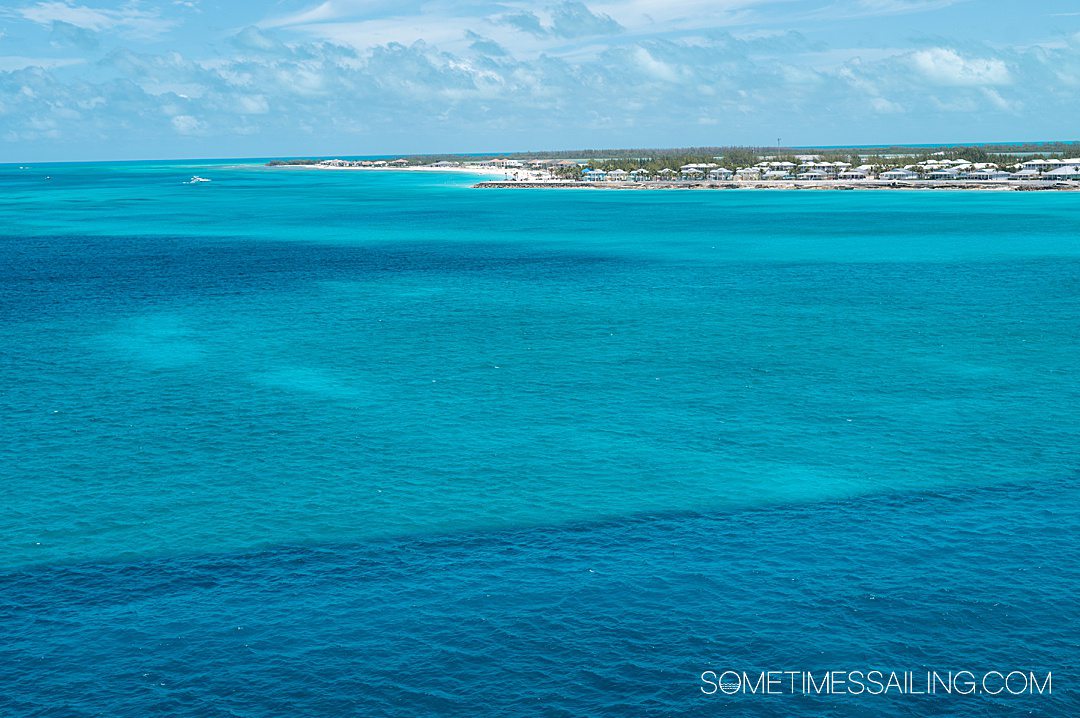 🕐 Short on time? No Problem!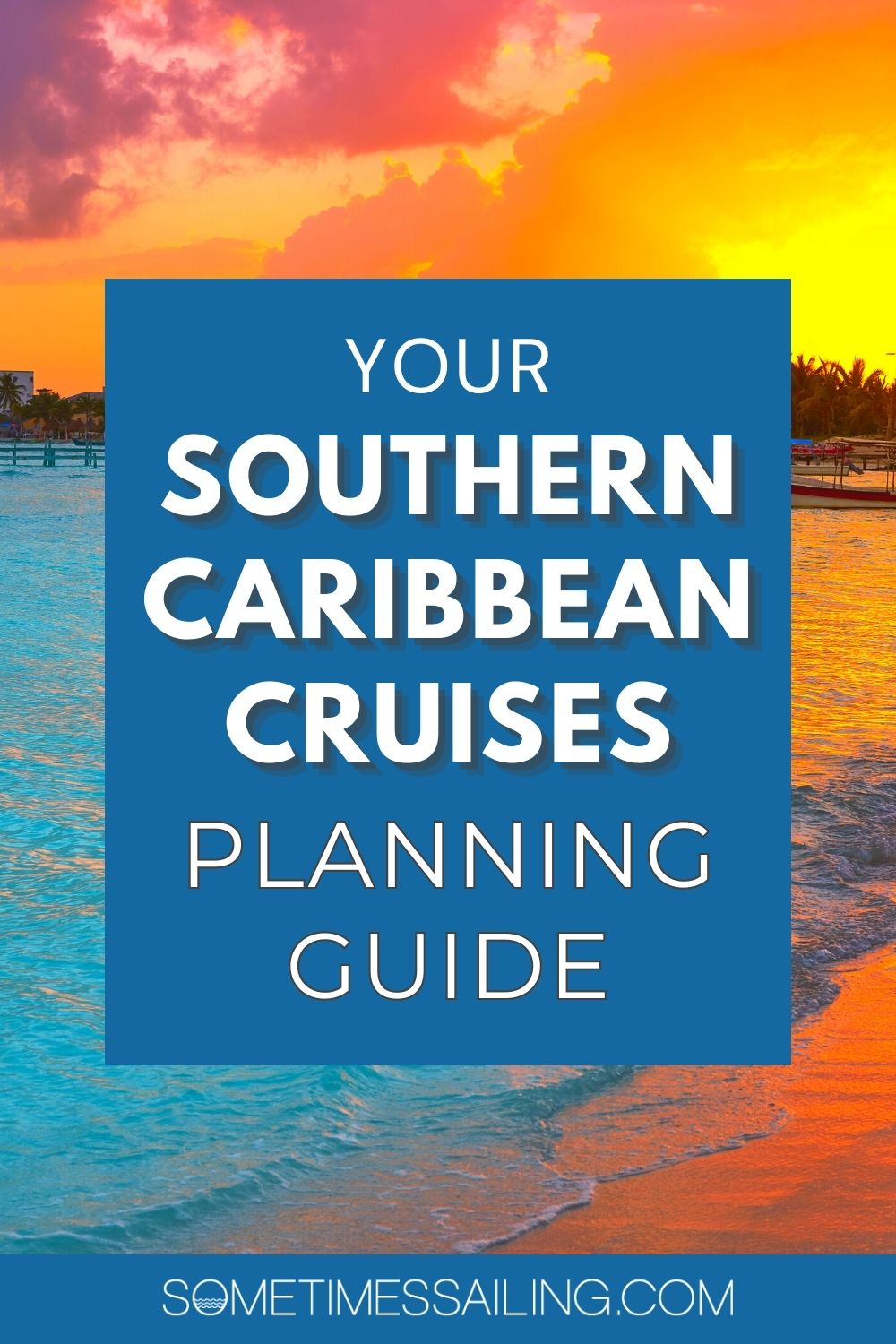 Southern Caribbean Cruises Planning Overview
Since you need a boat to island hop in the Caribbean anyway, you may as well explore the area on a cruise. Not only will you be able to visit multiple ports across various islands, but you won't ever have to change your hotel room. The comfort of a "home base" and not worrying about coordinating how you get to and between islands is priceless.
Consider the following when planning a Southern Caribbean cruise:
Cruise Length
While you can usually find a northern Caribbean cruise for as short as two to three days, cruises in the Southern Caribbean average seven or eight days minimum. You can also find longer cruises, like 12 days.
Time of Year
The time of year you sail in the Southern Caribbean might depend on the ship you want to be on. For instance, large ships sail in the area at any time, thanks to the area's ease of access and crowd-pleasing island destinations.
A smaller ship, however, usually repositions itself in the Caribbean from elsewhere around the globe during winter to appeal to cruisers who want to momentarily escape US winters in favor of a warm-climate vacation.
Beware of hurricane season and summer heat if considering sailing between May and October. Peak season on large ships will be during school breaks, like Spring Break. Winter Break is an incredibly popular time to travel to the Caribbean because Americans escape the cold for Christmas vacation.
Port of Embarkation
Southern Caribbean cruise ports of embarkation are typically on the east coast of the United States or in the Caribbean. Flights are likely less expensive to your cruise starting point than, say, flights to Europe for a river cruise. You'll be less jet-lagged for a Caribbean cruise because the port of embarkation is closer to home than across the Atlantic or Pacific Oceans.
Climate
The weather in the Caribbean is tropical. It's warm and sunny year-round, so you'll want to pack lightweight clothing, including shorts, short sleeves, tank tops, and bathing suits.
Don't forget your sunglasses and sun visors. You may want to consider buying sunscreen with a high SPF number; you don't want to be ill-prepared for the sun's strength in the Caribbean and end up with a sunburn.
Excursions
Gorgeous islands dot the Caribbean Sea. Turquoise waters surround each one, allowing boats to weave in and out of interesting ports. Each has a rich cultural heritage, some have residents speaking multiple languages, and each has an array of activities to do and sites to visit.
Expect excursions that run the gamut across various cruise lines, from rainforest hikes and snorkeling to rum distillery visits to parasailing and catamaran cruises.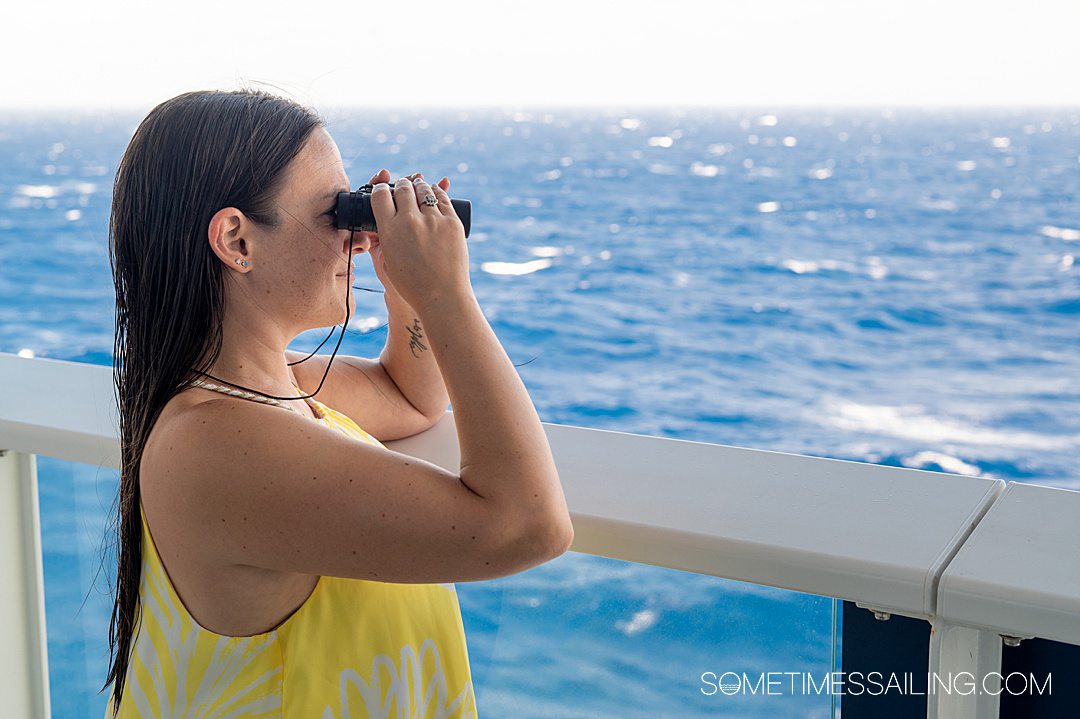 What Islands You Can Visit During a Southern Caribbean Cruise
You may wonder where Southern Caribbean cruises go. These seven islands are where the ports of call are on a collection of Southern Caribbean cruises, though exact stops depend on each cruise line and the ship's itinerary:
It's not uncommon for Caribbean cruise itineraries to combine Eastern Caribbean and Southern Caribbean Island stops. For instance, a cruise that begins in San Juan, Puerto Rico, in the north, may port in Aruba, in the south, during the sailing.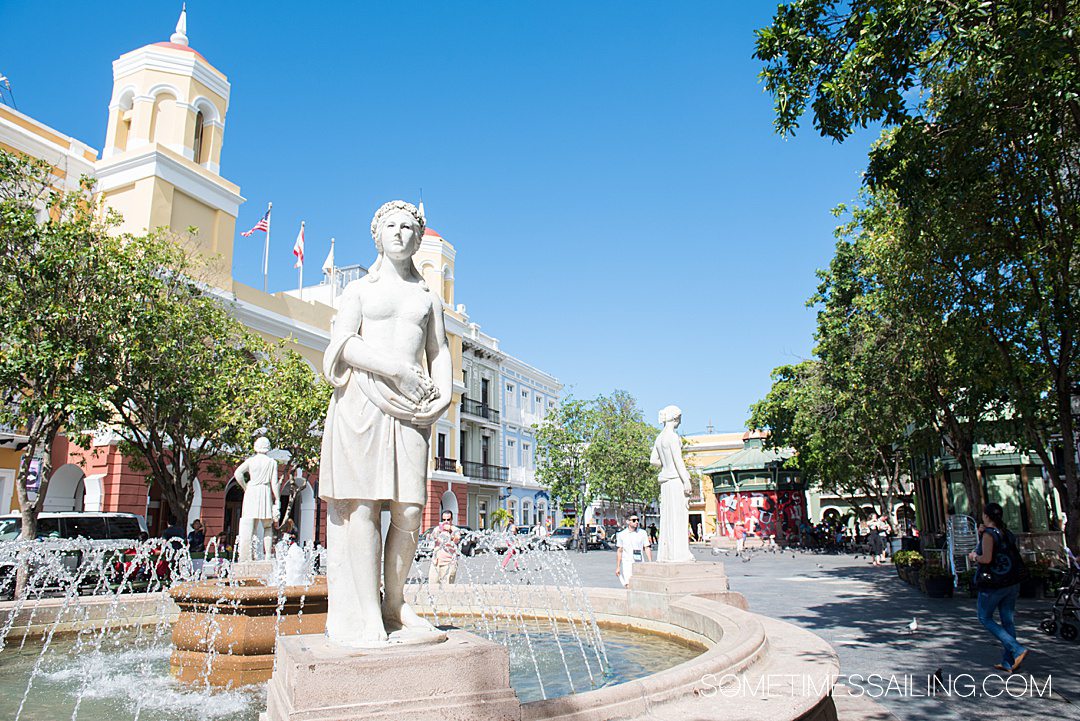 Map of the Southern Caribbean Islands Cruises Sail To
If you're a visual person, we've created a custom map for you to view the location of each island in the Caribbean Sea.
Ports of Embarkation for Caribbean Cruises
Some Southern Caribbean cruises are closed-jaw itineraries from the United States. Others require you to first fly to the Caribbean to embark on your tropical adventure and may start in one port but end in a different one.
While the list below does not encompass all Southern Caribbean cruise ports of embarkation, it will give you an idea of what to expect. Generally speaking, smaller, more luxurious cruise ships will start and end the trip in the Caribbean, while mega-ships usually sail from the United States.
Continental United States Ports of Embarkation for Southern Caribbean Cruise Itineraries
With very few exceptions, cruise ships leave or return to eastern United States cruise ports because the Caribbean Islands are east of North and Central America, in the Atlantic Ocean.
South Florida, including Fort Lauderdale and Miami
Galveston, Texas
Manhattan or Brooklyn in New York City, New York
Caribbean Ports of Embarkation for Southern Caribbean Cruise Itineraries
San Juan, Puerto Rico (We know that Puerto Rico is a US Territory, but geographically, the island is in the Caribbean, and you would have to fly to get there.)
Bridgetown, Barbados
Marigot, St. Martin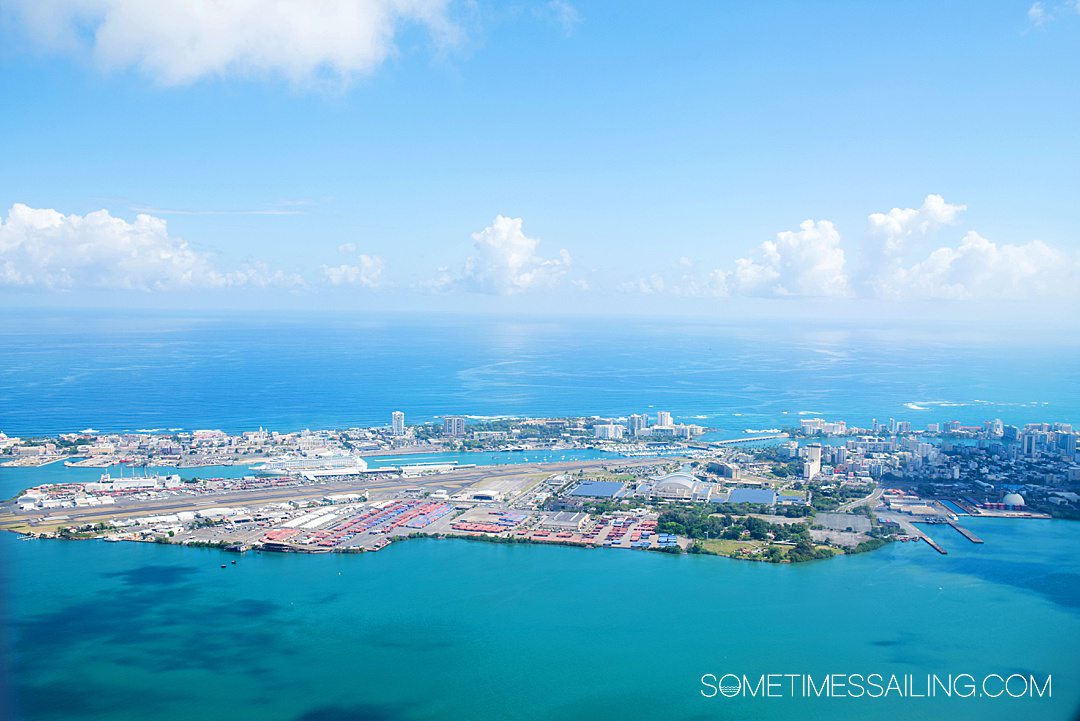 Small Cruise Ships vs. Large in the Southern Caribbean Islands
Which Size Ship is Right for Your Cruise Vacation?
Each option has pros and cons, but we're confident that what jumps out at you while reading these consideration lists will quickly inform your decision of what type of cruise to book.
Consider Small Ship Cruises
Can often go to smaller, less touristy ports and locations.
On many ships, guests have to be 18 or older. This means no children are allowed.
Marina platforms allow guests to experience the Caribbean Sea right off the boat, including free use of water toys like slides off the ship's side or kayaks.
Favorable guest-to-crew ratio. Some ships are nearly 2:1.
Costs more than large ships, yet are not cost-prohibitive.
The embarkation process is easier and quicker than for large cruise ships.
Often have just one or two restaurant options onboard.
Cuisine may have more of a local focus, depending on ports.
Onboard entertainment may be tailored to the region's culture yet limited overall.
Includes excursions in many ports.
Consider Large Ship Cruises
Thousands of passengers with a less favorable guest-to-crew ratio.
Kids are allowed, and there is childcare on many of the large ships.
More budget-friendly than small luxury ships.
Many entertainment options and activities onboard if you don't want to get off the ship.
An abundance of restaurant options, from fine dining to casual.
Excursions are an additional cost per activity.
Advantages of Booking Southern Caribbean Cruises
There are many advantages to consider when planning your vacations, looking at how you want to spend your hard-earned time off and time with your family. There are several reasons why Southern Caribbean cruises are great to book and ideal for your next cruise vacation.
There Is Less Risk of Hurricanes in the Southern Caribbean
The beginning of June to the end of November constitutes the infamous season in the Atlantic known as "Hurricane Season." The Gulf of Mexico and the Caribbean Sea are always affected at some point during the year. Unfortunately, some of the Caribbean Islands have gotten hit with major hurricanes over the years.
Statistically speaking, though, Southern Caribbean Islands experience fewer hurricanes than Northern Caribbean islands. This is another great reason why sailing the Southern Caribbean islands, like St. Lucia or Aruba, is "safer" than visiting northern ones, like the Bahamas or Turks and Caicos.
It's important to note that predicting hurricanes as far out as when most people book cruises, (usually months to years) is almost impossible. Natural disasters also aren't constantly happening for the entire season. Conversely, hurricanes can occur outside of hurricane season.
If it sounds like booking a cruise surrounding unpredictable weather is a crap shoot, it is.
That said, if you book a Southern Caribbean cruise from December through May, you should be in the clear, considering it's not hurricane season and the southern islands are less prone to hurricanes. That said, we advise booking travel insurance for a reason like this.
We don't opt for insurance through cruise lines because we have found separate insurance covers more. That's why we always buy insurance separately, on our own, and read the fine print of what is included and what isn't before we purchase a policy.
Southern Caribbean Islands Are Close By
Traveling to a nearby destination means you will save time and money.
You will save time because you're likely traveling in the same time zone or one not too dissimilar from yours. After all, you're still in the Americas.
Your direct flights to the port of embarkation for your Southern Caribbean cruise won't be eight to ten hours. Instead, if you're traveling from the continental United States, your flight may be six hours from the west coast or just three hours or less from the east coast.
The Culture Is Not American
We love the United States. But when we travel, we often want to escape the USA in favor of diverse cultural experiences to broaden our horizons. So while it's a massive vacation planning advantage that the Caribbean is close by, it may also be appealing that Caribbean culture is different from American culture.
Experiencing a new culture could mean being immersed in the mix of Dutch and French languages spoken on the island of "Sint Maarten," which is the Dutch spelling of the island name, or spelled "Saint-Martin," for the French. Or enjoying a historical, theatrical performance with a local group aboard Emerald Cruises yachts in St. Vincent and the Grenadines.
An experience as simple as touring a cacao farm or trying the local food may be the cultural kick you need from your Southern Caribbean cruise vacation.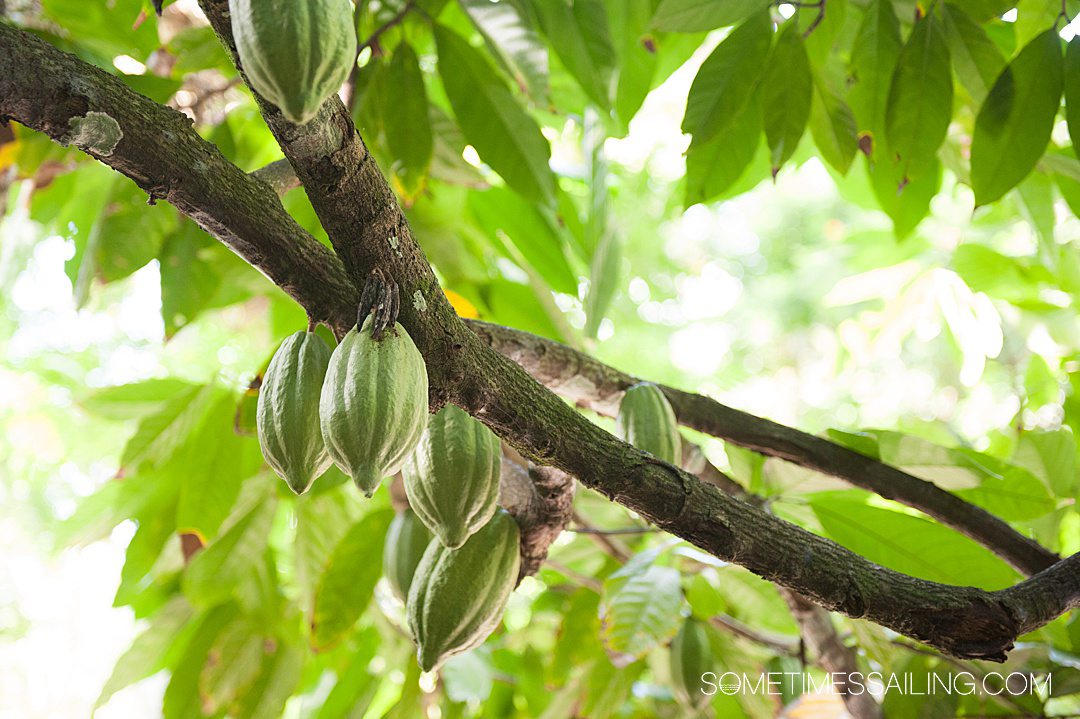 Most Islands Accept US Currency
Though you may be glad to travel outside of the United States, most of the Caribbean Islands accept US dollars, thanks to tourism. And most vendors, though not all, accept credit cards. Be glad you don't have to convert currency for your Caribbean cruise.
It's Always Warm in The Caribbean
It's unfair to say there isn't a cold day in the Southern Caribbean, ever. Never say never. However, if we were going to place a bet, we'd put all our money down that it will be above the 70s no matter when you cruise.
Average annual temperatures for the Caribbean Islands are in the high 70s to low 90s. So if part of why you want to go on a Caribbean cruise is to bask in the warmth of the tropics, it's nearly a sure thing.
Cruise Lines That Travel to the Southern Caribbean
Eastern and Western Caribbean cruises may be more well-known itineraries because mega-cruise ships offer them to thousands upon thousands of cruisers each year. However, the Southern Caribbean is just as easy to travel to and, if you ask us, has more fascinating destinations. Thankfully, top cruise lines sail to the Southern Caribbean islands.
You can find itineraries across popular companies, like Emerald Cruises, Celebrity Cruises, Disney Cruise Line, Royal Caribbean Cruises, Norwegian Cruise Line, Ritz-Carlton Yacht Club, Windstar, Crystal Cruises, Silversea Cruises, and more. Heck, even Maine Windjammer ships head to the Caribbean come winter.
A better place to start if you have a specific Southern Caribbean island you want to visit may be to ask yourself which cruise line sails to that particular destination, then go from there.
Small Ship Cruise: Emerald Cruises Yachts
Ships: Emerald Azzurra and Emerald Sakara
It's no secret that one of our favorite small-ship cruise lines is Emerald Cruises. We adore the modern, sleek design of their cruise ships, including their state-of-the-art yachts. The food is some of the best food we've had in cruising, ever. The crew and quality of their excursions is top-notch. Emerald Cruises provides maximum value for the cost.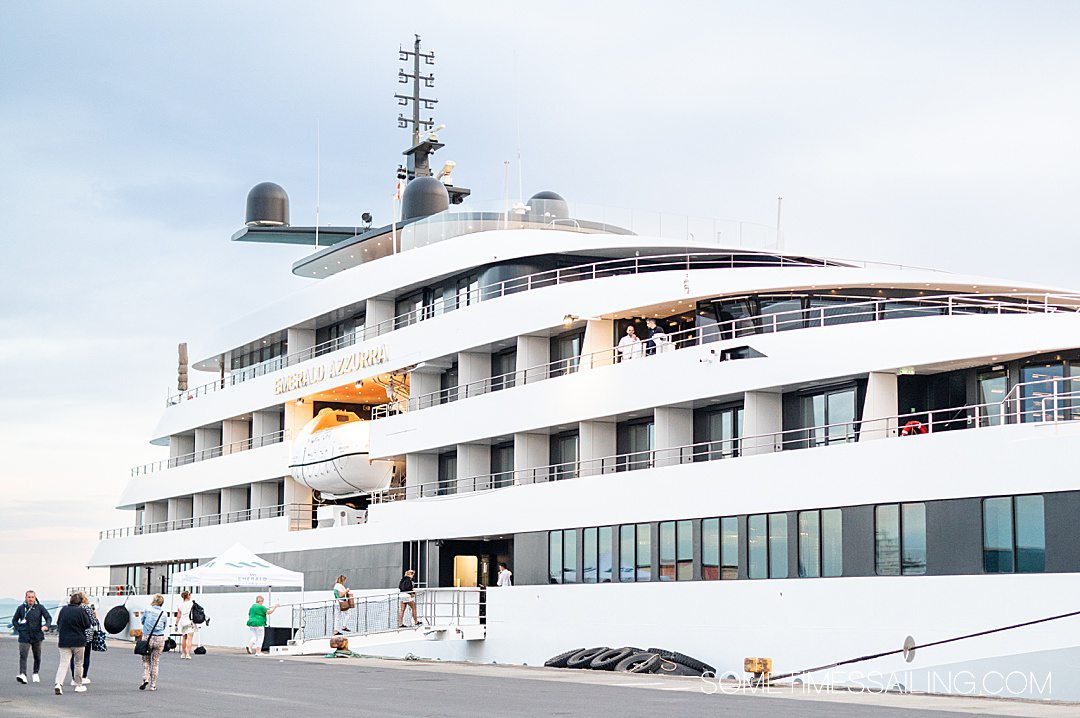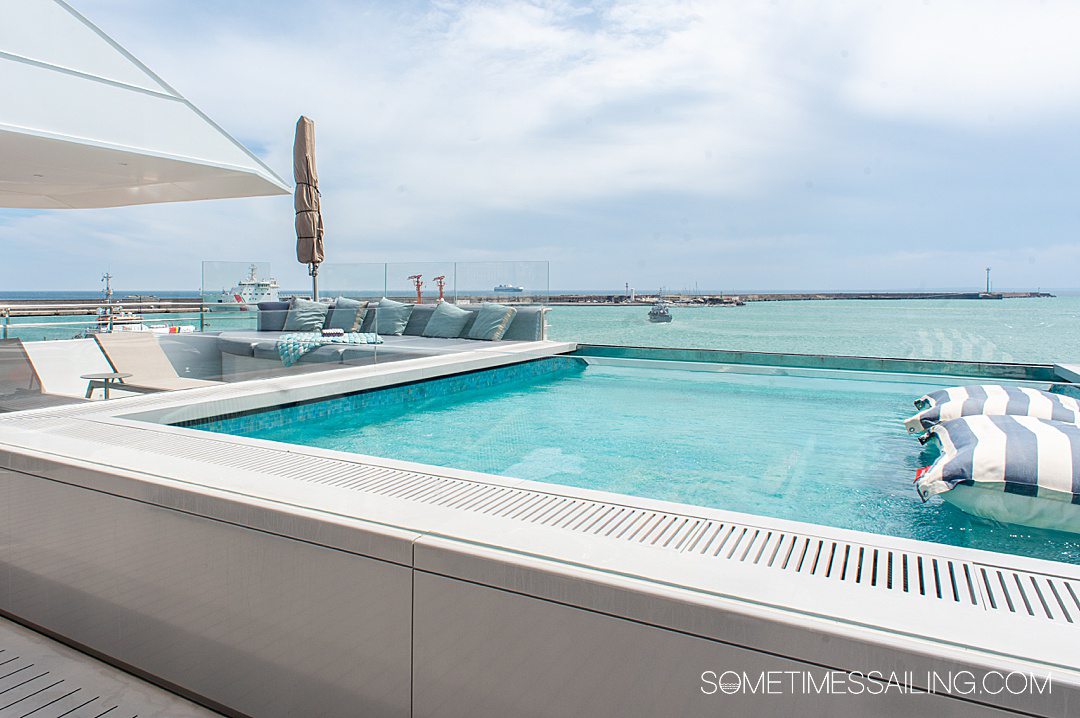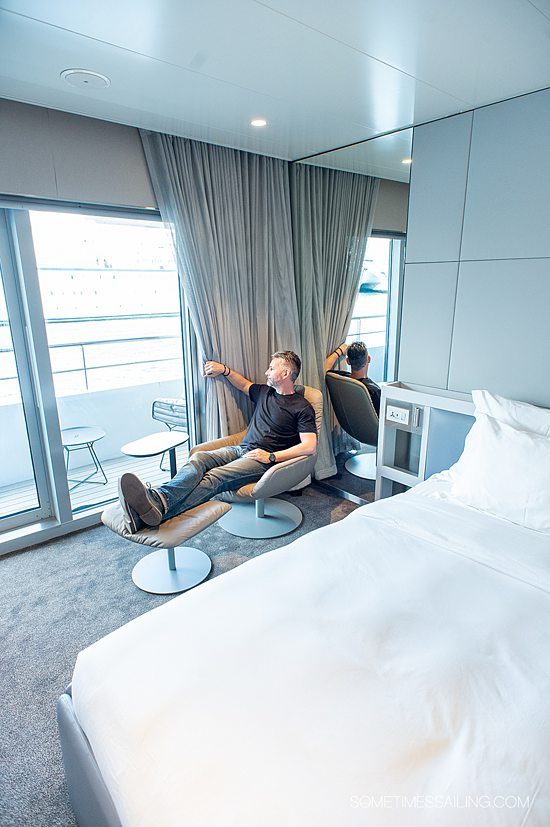 Large Ship Cruise: Celebrity Cruises
Ships: Several ships in their fleet have Caribbean itineraries, though only some sail the Southern Caribbean islands. Southern Caribbean cruise ships include Celebrity Cruises Edge-class, Solstice-class, and Millenium-class ships.
Celebrity Cruises is our kind of large-ship cruise line. While it's not necessarily catering to children like Disney Cruise Line or Royal Caribbean, kids are welcome to sail. Their entertainment is really good (not outstanding, yet really good), and the dining venues – both included restaurants and ones available for additional fees – are phenomenal. The art around Celebrity Cruises ships is also a draw.

Their Caribbean itineraries are plentiful across various ships in the fleet that sail the Caribbean islands. We also like that they have a lot of category options, including suites that are in The Retreat or AquaClass.
Cruise Excursions in the Southern Caribbean
You can snorkel and spot tropical fish and sea turtles in the water, take a historic guided walk around town, or learn how chocolate is made in the Southern Caribbean. An excursion may be as simple as boarding a bus or tender boat that will take you to sandy, beautiful beaches along the coast.
If you're on a large cruise ship you'll pay an extra cost for excursions through the ship or coordinate them on your own. On the contrary, while you can book additional excursions through the cruise line or on your own with small cruises, they often already include some excursions in the cruise fare.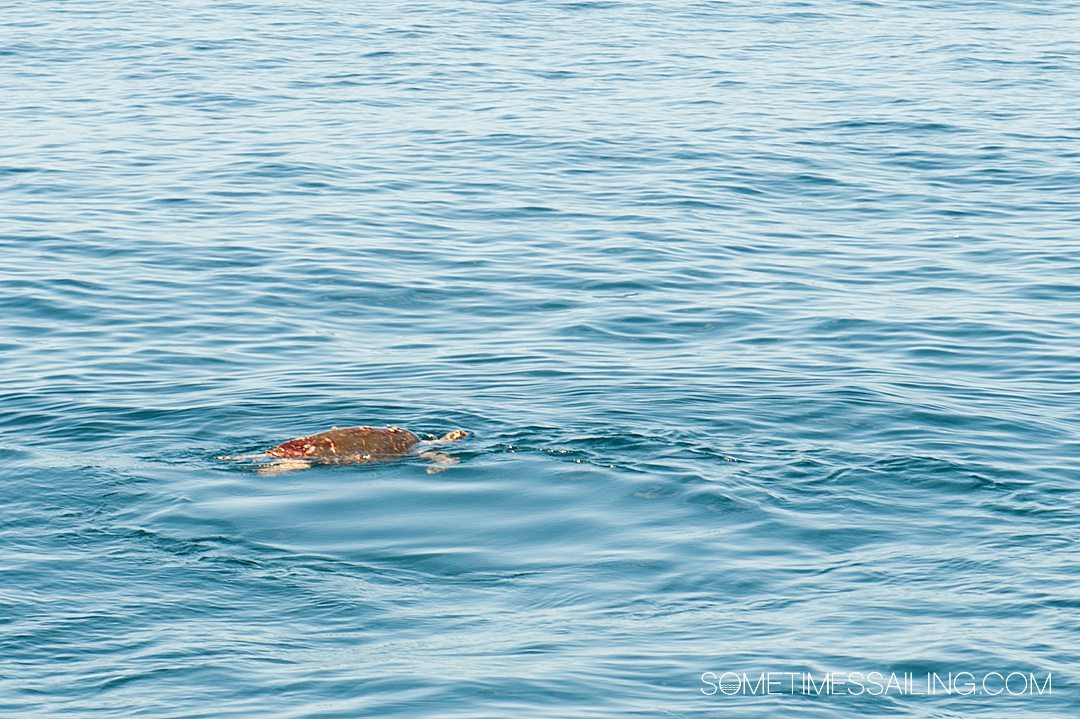 Comparing Excursions of a Small Luxury Cruise Ship and a Large Cruise Ship in the Same Southern Caribbean Port
If you get decision paralysis, it may be tough to decide what excursion to sign up for on a large cruise ship due to the vastness of options. However, if you like a plethora of choices you will have many to choose from. All excursions cost extra on mega-cruise ships, from Royal Caribbean to Disney Cruise Line, Norwegian Cruise Line, and more.
Smaller ships have fewer options that are carefully curated for the audience. Some may be included in the cruise fare, while others may have a small charge, depending on the cruise line.
It's hardly fair to compare being one of 100 guests on a luxury yacht cruise to the experience of being one of the thousands of guests on a large ship, we'll compare the options of Southern Caribbean cruise excursions in one port as an example.
Regardless, big and small ships cater to different audiences, and this is just one example of that.
St. Lucia Excursions Comparison
Many people wonder what cruises sail to St. Lucia, so we'll illustrate the excursion expectation on large cruise ships vs. small with this Southern Caribbean Island example.
St. Lucia is an absolutely breathtaking island, where the beaches are sandy, they drive on the left side of the road, and serve Piton beer, named after their famous pair of mountains.
When in St. Lucia on an Emerald Cruises yacht, there are four excursion options guests can choose from:
The Essence of St. Lucia (included in the cruise fare)
Hiking the Pitons, St. Lucia's famous mountains (included in the cruise fare)
Tree to Bar Chocolate Experience (extra expense)
Bird sanctuary, hiking trail, and farm visit (extra expense)
Princess Cruises offers 20 excursions through the cruise line when visiting St. Lucia. There are too many to list, but they include activities like zip lines, going to Sulfur Springs mud baths, beach horseback riding with a swim, and a 2.5 Scenic Byways drive around part of the island.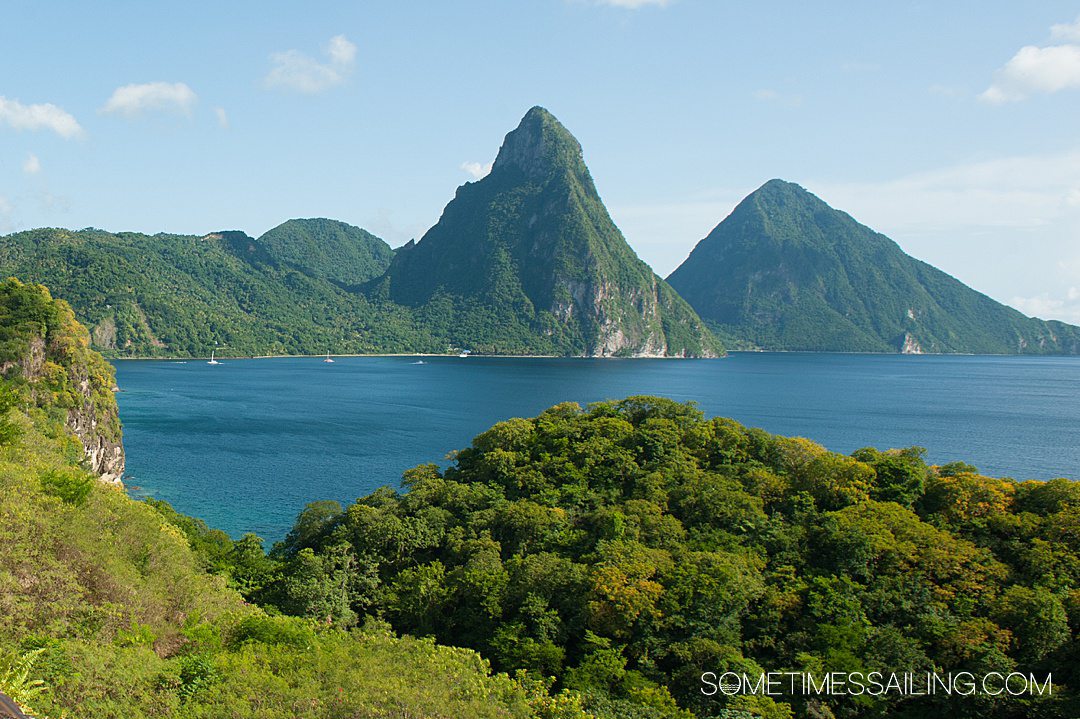 Conclusion
Relaxation awaits on your Southern Caribbean cruise. We always prefer to cruise on a smaller ship, so our number one recommendation is to book with Emerald Cruises for one of their yacht experiences.
However, we know there are other things to consider when booking a cruise, especially if you're bringing children along. From the time of year you're sailing, to budget, and excursions, you're now equipped to plan your dream cruise on the Caribbean Sea.


Interested in yacht cruises? Also check out: