28 Reasons Emerald Cruises Yachts are Ideal Caribbean Escapes
We were never as interested in the Caribbean as we were once we heard that Emerald Cruises was starting to send their cruise ship yachts there during the winter seasons. While huge cruise ships travel to over-touristed Caribbean ports, Emerald Cruises has two yachts that sail to pristine, unspoiled Caribbean destinations with 100 guests each.
There are so many reasons why Emerald Azzurra and Emerald Sakara's Caribbean itinerary options are the way to go for a Caribbean cruise vacation. So let us review the ways…
Disclosure: This post is sponsored by Emerald Cruises. All opinions are ours, and we bring you genuine information with facts, photos, thoughts, and recommendations. As Amazon Associates, we earn from qualifying purchases. We may make a small commission from additional affiliate links in this post at no cost to you.
1. They Have Award-Winning Luxury Cruise Ships
Emerald Cruises is no stranger to accolades for their fantastic river cruises. So it's no wonder they won awards as soon as they launched their ocean yachts!
Cruise Critic's Editor's Pick Awards voted Emerald Azzurra the Best New Luxury Ship in fall 2022.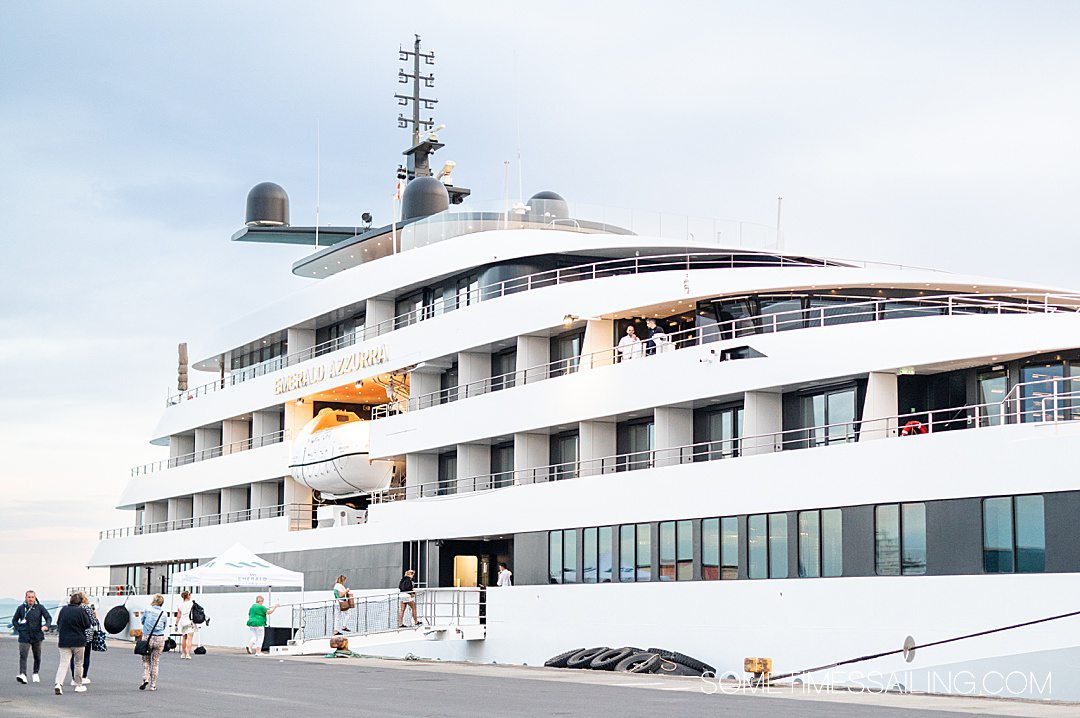 2. Emerald Cruises Yachts are an Affordable Luxury Cruise Vacation
If you thought cruising like a celebrity on a luxury yacht with upscale amenities and a guest-to-crew ratio between 2:1 and 1:1 would cost an arm and a leg, think again.
Emerald Cruises provides incredible value for the investment across its cruise line. This means you can get on this luxury yacht cruise in the Caribbean for less than $5,000 per person or $10,000 per couple. 
➤ Read Our Extensive Emerald Azzurra Yacht Cruise Dining Review 🍽️
3. Their Caribbean Cruises Sail Outside of Hurricane Season
Hurricane season is notorious in the Caribbean from early June to November. But there is no need to worry about that when you book a Caribbean cruise with Emerald Cruises because the cruise line offers sailing in this region of the world outside of hurricane season. The options span November through March.
4. Multiple Excursions Are Included in Every Sailing
Emerald Cruises yacht experiences include two to three excursions each cruise which you are welcome to join or opt out of.
They cater to various activity levels on all their cruises. For instance, an included optional EmeraldACTIVE tour may be a chance for a wellness or fitness excursion.
DiscoverMORE tours are also optional and available for an additional cost per guest. A great example of this is a diving tour in Grenada for guests who are certified divers.
5. They Strike the Perfect Balance Between Time in Ports and Time Sailing
We've been on cruises where we felt we were hardly on board. And we've been on cruises that it felt like we didn't have enough time in the ports. So when we think of reviewing Emerald Cruises yachts when people ask us what we think, a point that continuously comes up is that they strike the perfect balance between time sailing the sea and time spent in ports.
You never have to feel remorse for not being on board while you explore a port. And you won't regret not exploring a port while on the ship, enjoying so many of its great features and luxuries.
6. Emerald Cruises Yachts Have Luxurious Marina Platforms
So many cruisers sail in the Caribbean and waste time tendering to land from the massive cruise ship they're on, only to have to wait ashore to find their excursion bus, which takes them to the beach to jump in the water. By then, it's likely been two hours since they first disembarked the cruise ship!
A genuine luxury of sailing with Emerald Cruises is safely jumping in the water from the boat, thanks to the marina platform. The captain will drop the ship's anchor for special swim stops throughout the cruise.
7. You Can Buzz Around the Water With a SEABOB
One of the most fun water toys we've ever used is a SEABOB. You may likely have never heard of them, so let us explain.
A SEABOB is a luxury sea toy, or "sea vehicle," that lets you drive in the water. Your body holds the device while your lower body follows like a mermaid swimming through the sea. Holding the device with two hands, your fingers operate the on/off buttons and speed buttons. Your arms lead where the toy takes you as you enjoy 100% pure bliss.
We cannot remember a time in recent years when we felt as childlike as we did playing with the SEABOB-Jets available at the marina platform of a luxury cruise ship. We can't express enough what a unique opportunity it is to use a SEABOB and how incredible it is that Emerald Cruises includes them for guests!
8. Snorkel to Your Heart's Content
What's a trip to the Caribbean without an opportunity to snorkel? If you want to try it out for the first time or it's your 50th time snorkeling, delight in Emerald Cruises snorkel kits available for guests to use. This is just one example of the many water toys that are included for guests to use.
🤿 Look forward to playing with the following marina toys on Emerald Azzurra or Emerald Sakara:
9. Award-Winning GoCycle Bikes are Free to Use
Emerald Cruises has Gocycle electric bicycles for guests to enjoy in ports. The use of these high-tech bikes is included in each guest's cruise fare, which is incredible.
One bicycle would cost you thousands of dollars if you were to buy one at home; luxuriate in testing one out during your Emerald Cruises vacation.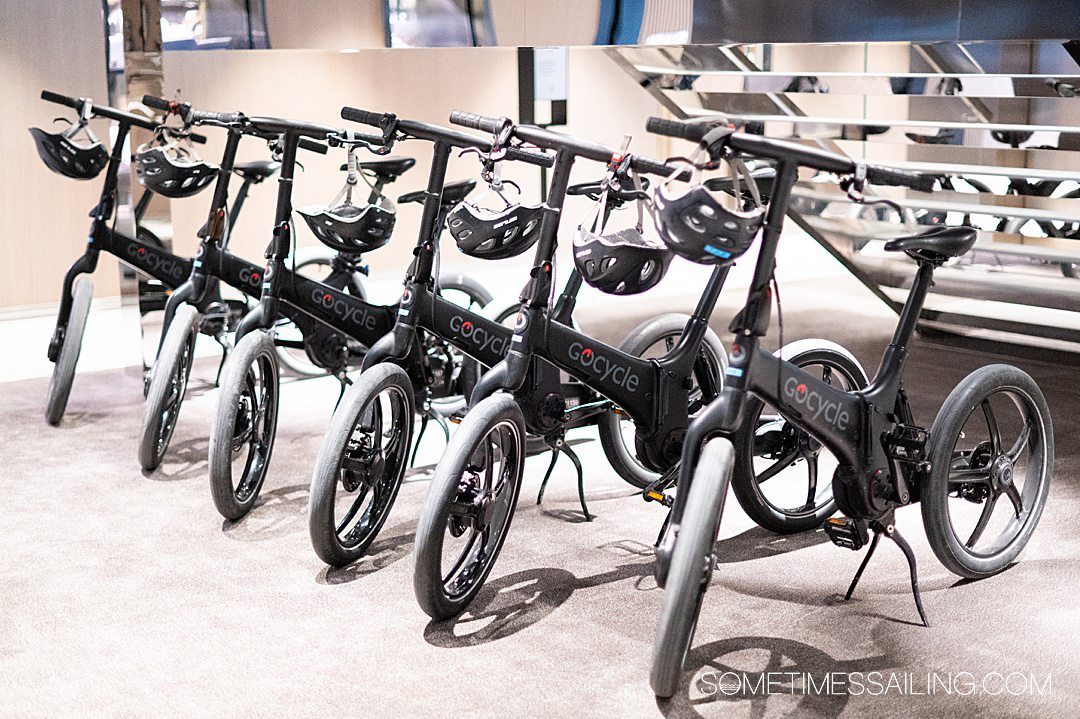 10. You Can Relax in the Hot Tub with Pristine Views
Imagine returning to the ship after a hike exploring St. Lucia's Piton mountains during your cruise, then letting your muscles recuperate as you relax in the Emerald Azzurra or Emerald Sakara hot tub.
You don't have to fear missing Caribbean views as you relax because some of the best views are from the hot tub. Better yet, the Sky Bar's location next to the hot tub gives you easy access to enjoy beverages while you unwind.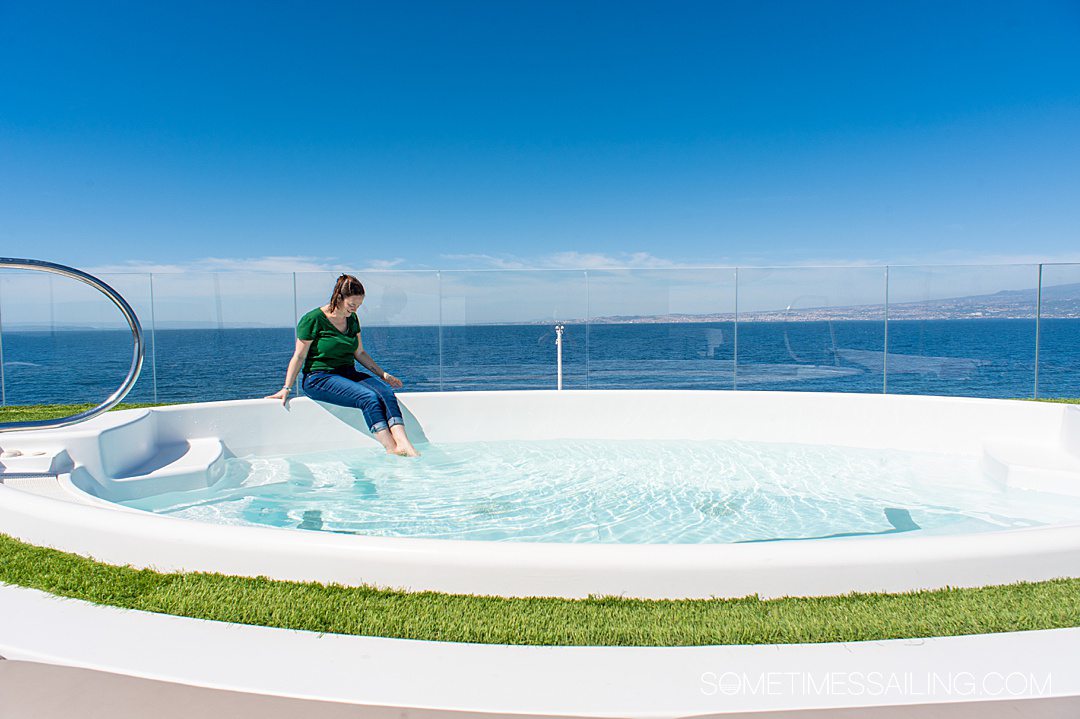 11. You Can Cool Off in the Pool
It's a treat that Emerald Azzurra and Emerald Sakara have a pool and a spa pool (what most guests would call the hot tub). Just one deck below the Sky Deck is the Aqua Pool. It's located at the aft of the ship if you prefer to dip in the pool to cool off.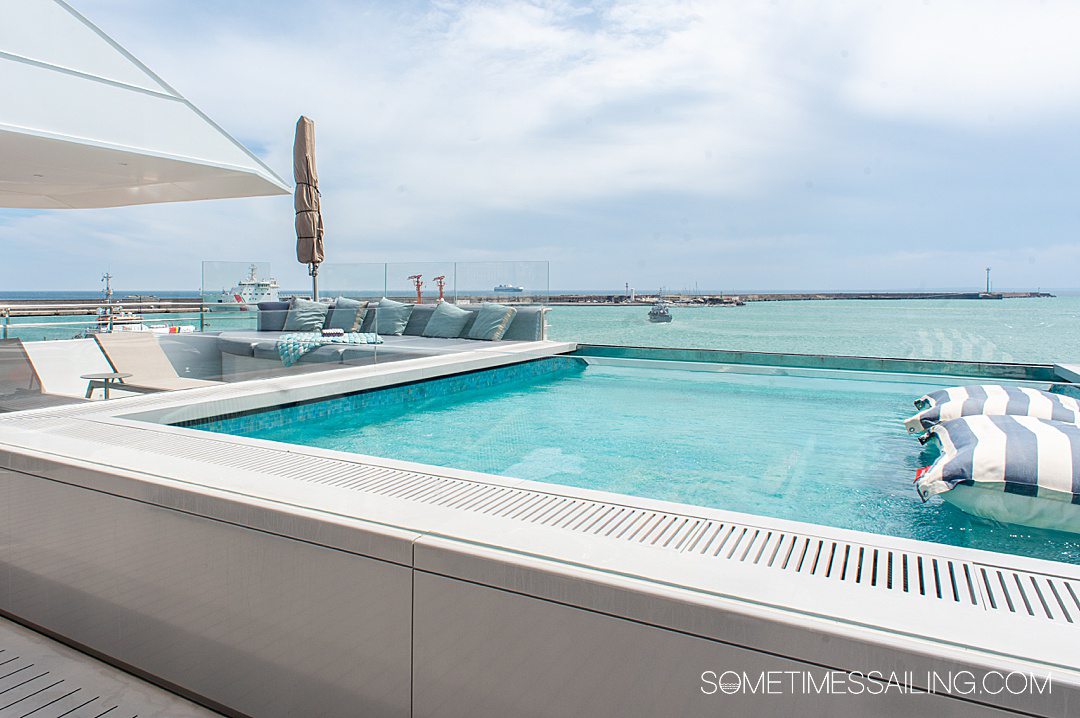 12. Forget Having to Fight for a Lounge Chair: There Are Plenty
There was never a time when we were onboard Emerald Azzurra that we couldn't get our first choice in lounge chair seating. They have a variety of seating indoors and outdoors across their decks.
Whether you want to read a book in the Overlook lounge, sink into the Amici Bar and Lounge couches, or lay down on one of the spacious outdoor daybeds, you have plenty of options.
You won't have to wrestle other guests to get prime seating on Emerald Azzurra or Emerald Sakara; there are more chairs and seating onboard than guests!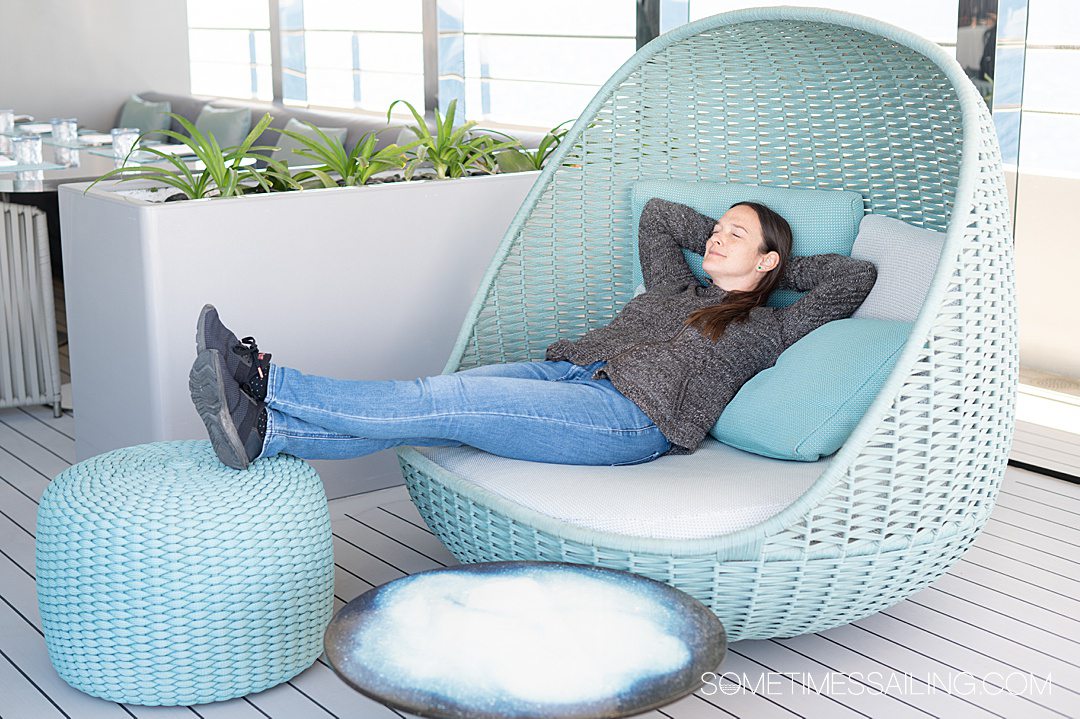 13. Watch Dolphins Play Alongside the Yacht
Dolphins enjoy the Caribbean as much as humans do! It's idyllic to see dolphins playing in the water, keeping speed with the boat's movement as you sail the turquoise waters. It's as if they are as curious about you as you are about them.
It would be much more challenging to spot dolphins if you were on a large ship. But being on a small luxury yacht brings you close to the water and the sea life you can spot beneath or on the surface.
14. You Have Remarkable Views of the Caribbean Sea from Your Stateroom Balcony
Because 44 of 50 staterooms have balconies on Emerald Cruises luxury yachts, you can relax in a private setting and enjoy the area of the world you're in to the fullest extent.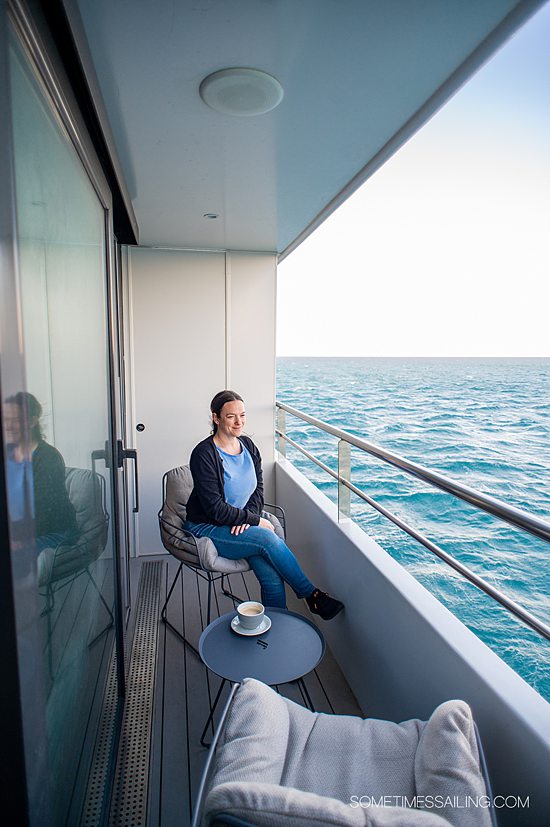 15. Even the Oceanview Staterooms Have a Killer View
If you're unable to get a room with a balcony on Emerald Azzurra or Emerald Sakara, there's great news: even the cabins without balconies have large picture windows offering sweeping views and allowing lots of light to enter. (We love natural light!)
16. Like Coffee or Tea in the Morning? It's Available in the Staterooms
Emerald Cruises yachts have in-room tea and coffee makers that allow you to make a fresh cup in the morning and sit outside in your bathrobe while you breathe in the fresh sea air. This is available in a Deluxe Balcony Suite, Yacht Suite, Terrace Suite, and Owner's Suite.
So if you like to take mornings slow before you shower and get dressed, you're welcome to!
And if you're not staying in one of those suites, there's no need to worry about how you'll get your morning caffeine. Because Emerald Azzurra and Emerald Sakara have two coffee makers onboard that dispense everything from espressos to cappuccinos at the touch of a button. They are self-serve, complimentary, and available 24/7.
17. Beer, Wine, and Soft Drinks are Always Included with Lunch and Dinner
If you like a little vino with lunch and dinner or a cold draft beer to cool off from the Caribbean heat, both are included with lunch and dinner. Alternatively, if you like soft drinks, like cola or Sprite, you won't have to worry about the cost per drink with meals.
➤ Read our thorough review of Emerald Azzurra Food and Drinks! 🍽️
18. Their Platinum Drinks Package is Affordable
If you want to have all the drinks you desire – including cocktails with meals and beverages at any time – for a set price, Emerald Cruises makes it easy with one drinks package that costs $67 per person per day.
The best news is that if you add the package before your cruise starts, they include the first day when you embark for free!
19. Emerald Cruises Luxury Yachts Sail to Coveted Caribbean Destinations
If you've ever tried to look up itineraries on big ships to go to ports like St. Barths or Guadeloupe, you'd be hard-pressed to find any. That's because a lot of Caribbean ports cannot accommodate large ships.
When you're on a luxury yacht like Emerald Azzurra or Emerald Sakara, you'll be treated to the best destinations only a small yacht can reach, like Barbuda in Antigua.
20. EmeraldPLUS Highlights Cultural Experiences
One of the best things about sailing on a luxury yacht in the Caribbean is the cultural enrichment that takes place in an intimate setting.
One example is an onboard performance during the 8-day Grenadines and Grenada Adventure itinerary.
When in Saint Vincent Island, a theatrical group comes onboard in the evening to present guests with a show that shares a bit about the history of the people of Saint Vincent and the Grenadines from prehistoric times, to slavery and European settlement, to the days of whaling and boat-building.
No other cruise line has such enriching entertainment that strengthens the sense of place and deepens your appreciation for the Caribbean communities you get to visit.
21. Indoor and Outdoor Restaurant Seating Allows You to Maximize Enjoyment of the Caribbean
You will likely be in La Cucina restaurant when you eat on the ship unless you opt for a bite by the pool on deck six at Aqua Cafe.
La Cucina has indoor and outdoor seating, perfect for Caribbean weather. So if you're feeling like you want to maximize your time outdoors, you can dine al fresco on La Cucina Terrace. But if you feel like an air-conditioned indoor experience is best, sit inside the beautiful modern space.
The restaurant is spacious with plenty of seating options, whether a party of one, a group of two people, four, or six – you have plenty of round or square tables to choose from. If you're a bigger group, such as eight to ten people, it's easy to find accommodating seating; the crew is very helpful if you need assistance finding optimal seating in La Cucina.
22. The Food in La Cucina Restaurant is Awesome
Emerald Cruises yachts have some of the best food we've ever had on cruises. The onboard musician often quietly places music to provide the loveliest tunes during lunch. Dinner is always plated and such a lovely wind-down experience after a day of exploring.
This all amounts to a sincerely enjoyable onboard dining experience.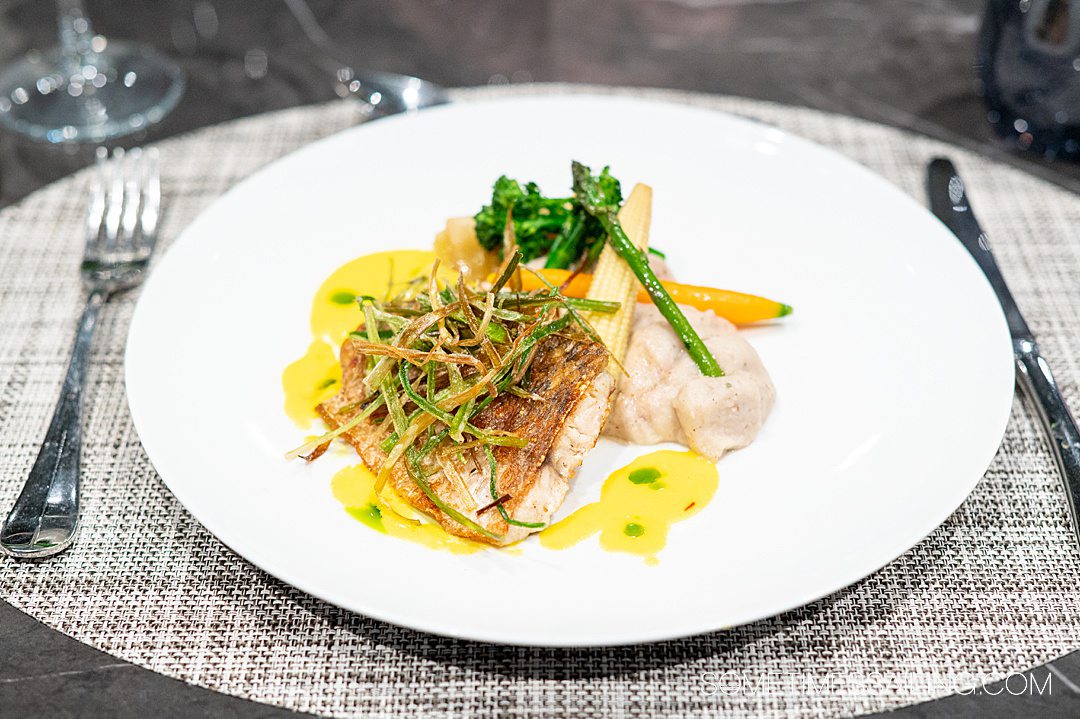 23. Menu Options Include Caribbean Flavors (If You Want to Try Them)
If you are an epicurean and part of the fun of a cruise vacation is looking forward to trying the food, you'll be pleased to know Emerald Cruises yachts cater to a culinary audience. The menu options onboard in the Caribbean lean into local flavors, especially the preferred local protein: seafood!
Don't worry if you're a less adventurous eater or prefer continental cuisine. There are plenty of additional options to choose from.
24. Emerald Cruises Includes Transfers to and From the Airport
Emerald Cruises always includes your transfers to and from the airport to the port of embarkation or debarkation.
Whether you are boarding your luxury Caribbean cruise in San Juan, Puerto Rico, Bridgetown, Barbados, or St. John's, Antigua, let Emerald Cruises take care of the logistics. Then, all you have to do is arrive at the nearest airport and forget your worries…ASAP.
25. Embarkation is a Breeze
One of the nicest things about boarding a luxury Caribbean cruise is the ease of embarkation.
First, you walk on the ship and head to the front desk to check in. (No waiting in a long line at the port with hoards of other guests like on big ships!) Then a crew member shows you to your stateroom. Shortly after your arrival, your cabin steward gives you a personal tour of the room so you know where everything is, from the light switches to luggage storage.
Port debarkation is just as easy when you arrive at unspoiled Caribbean destinations. You do not waste time standing in line to get off the ship as you do on mega cruise ships. Instead, when you return to the ship, you practically walk right back onboard after they scan your room key to ensure you're accounted for before sail away time.
26. A Variety of Wellness Amenities are Included in the Cruise Fare at Elements Spa
Two great spaces in the Elements Spa are available for guests to enjoy all day. This includes the gym and the infrared sauna. These two things are unique to Emerald Cruises yachts; it's rare for small ships to have these wellness amenities.
We had never been inside an infrared sauna before sailing on Emerald Azzurra. Gone are the days of sweating in a boxed-in room to reap sauna benefits. Infrared saunas have cutting-edge technology to improve heart health, immunity, and circulation without the unnecessary, icky sweat. Try it!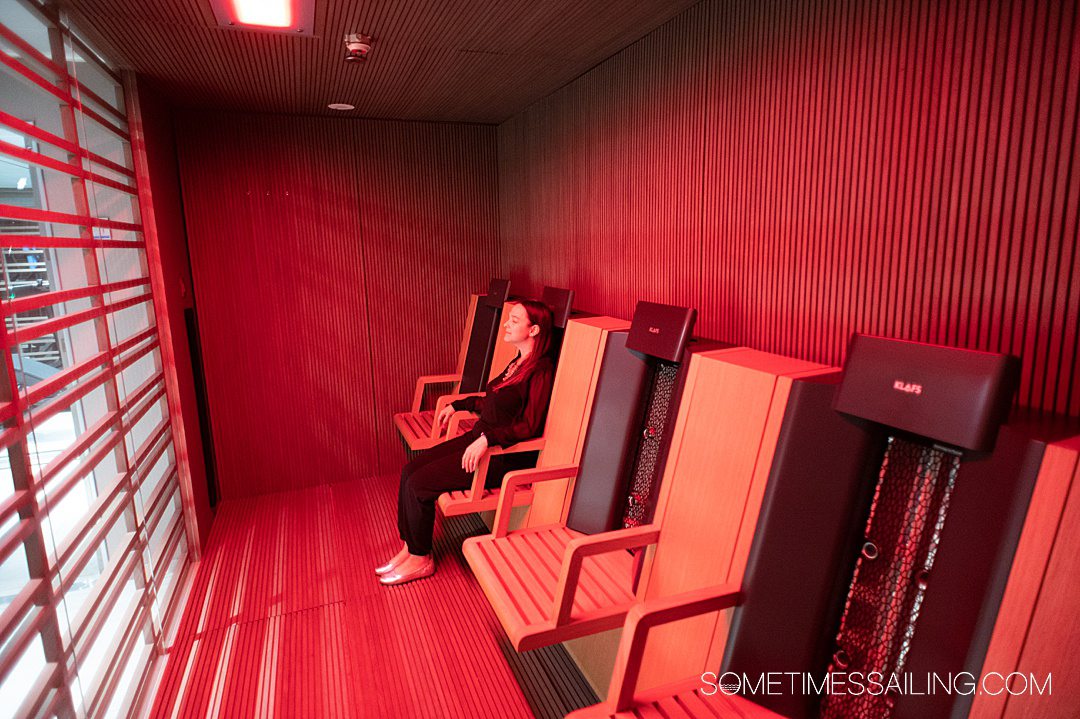 27. Filtered Water Stations and Reusable Water Bottles are Complimentary
If you're worried about drinking water in the Caribbean, there is no need to be concerned when you sail with Emerald Cruises. All of their luxury yachts have complimentary water stations that dispense three types of water: still, sparkling, and extra sparkly for guests who want extra bubbles in their seltzer.
All guests receive an Emerald Cruises insulated reusable water bottle that is theirs to keep. Upon arrival, the water bottles are ready and waiting in your stateroom next to two glass bottles refilled with filtered still water twice a day.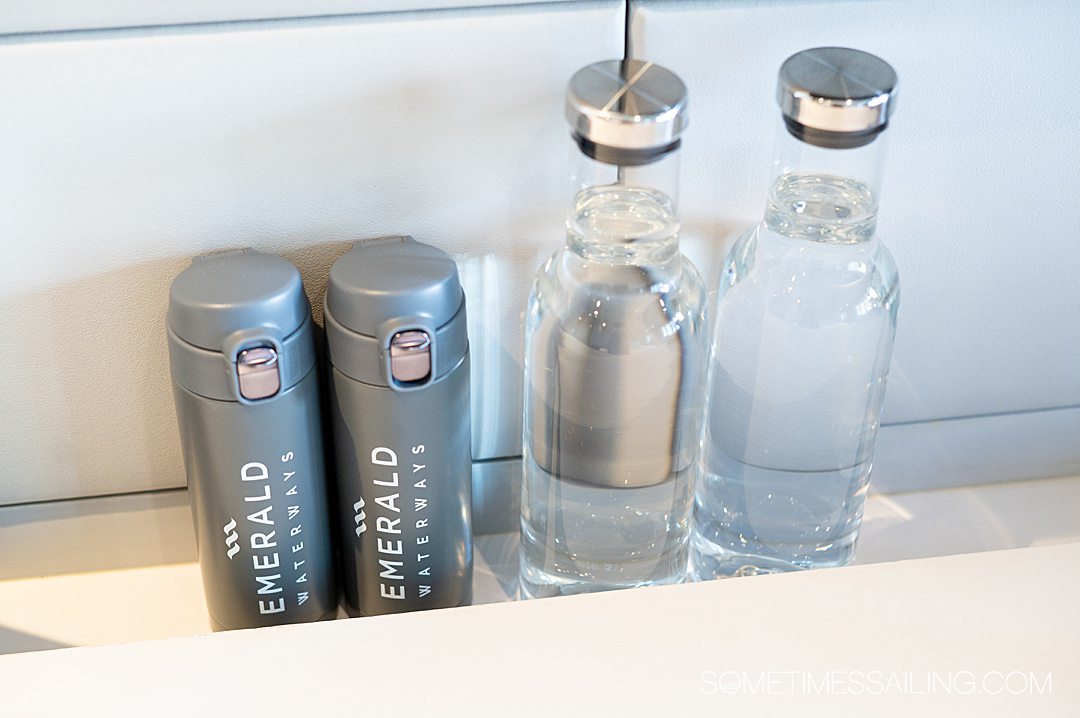 28. Onboard Wifi is Free
Just like Emerald Cruises includes wifi on their river cruises, wifi on Emerald Sakara and Emerald Azzurra is free!
No matter how much you might be looking forward to disconnecting during your Caribbean cruise, everyone appreciates the peace of mind and comfort of knowing you can get in touch with loved ones back home. Hop online any day or time you're onboard to send a quick text message to check in or share a fun photo from the day's excursions.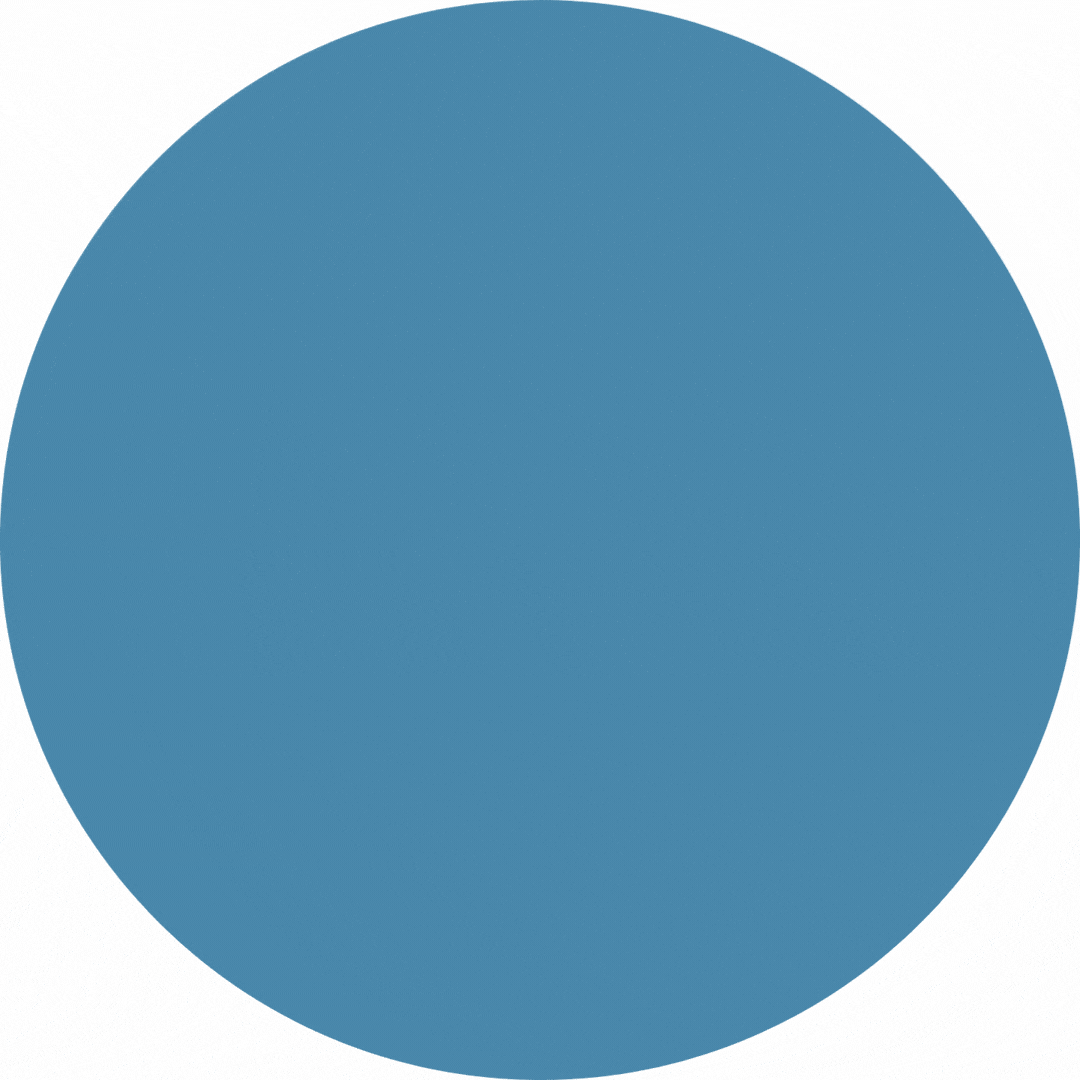 Ready to Book Your Cruise or INquire?
Use our preferred travel advisors, Bolds Travel, Because…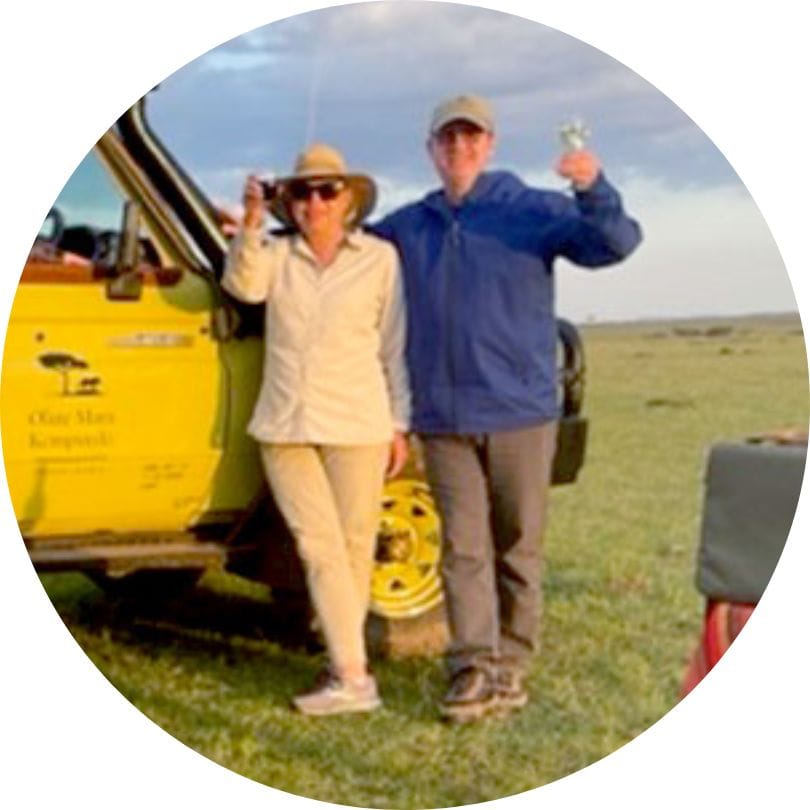 Interested in Emerald Cruises? Also check out: