Luxury Caribbean Cruise That Answers Your Vacation Prayers
It's well known that mega-ships cruise the Caribbean. But why be one of the thousands on a large cruise ship when you can be part of a select, small group of guests on a luxury Caribbean cruise? On an award-winning luxury cruise ship, no less!
If you've been praying for an answer for the perfect luxury cruise that sails the Caribbean Sea, look no further: Emerald Cruises luxury yacht cruises await.
Disclosure: This post is sponsored by Emerald Cruises. All opinions are ours, and we bring you genuine information with facts, photos, thoughts, and recommendations. As Amazon Associates, we earn from qualifying purchases. We may make a small commission from additional affiliate links in this post at no cost to you.
🕐 Short on time? No Problem!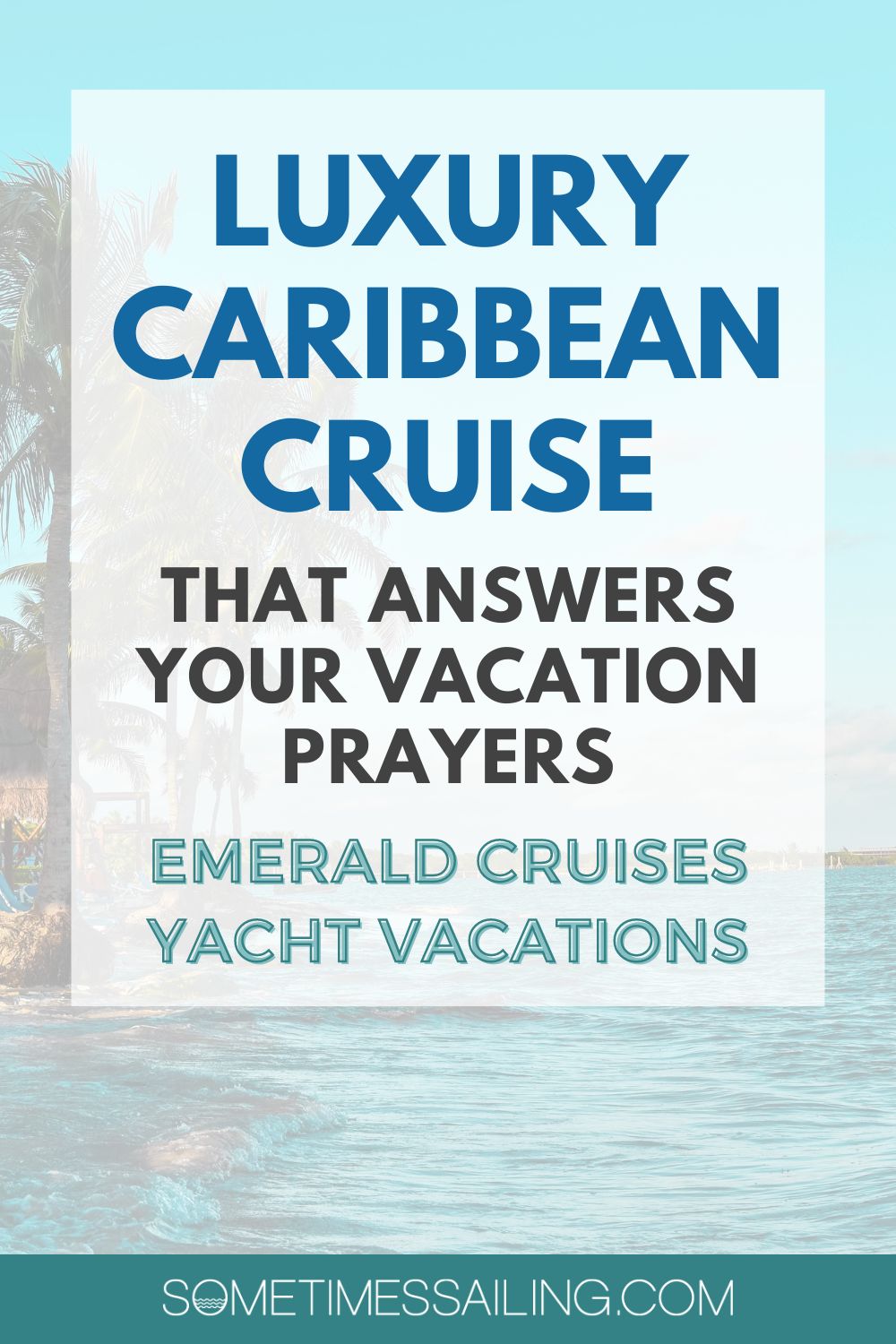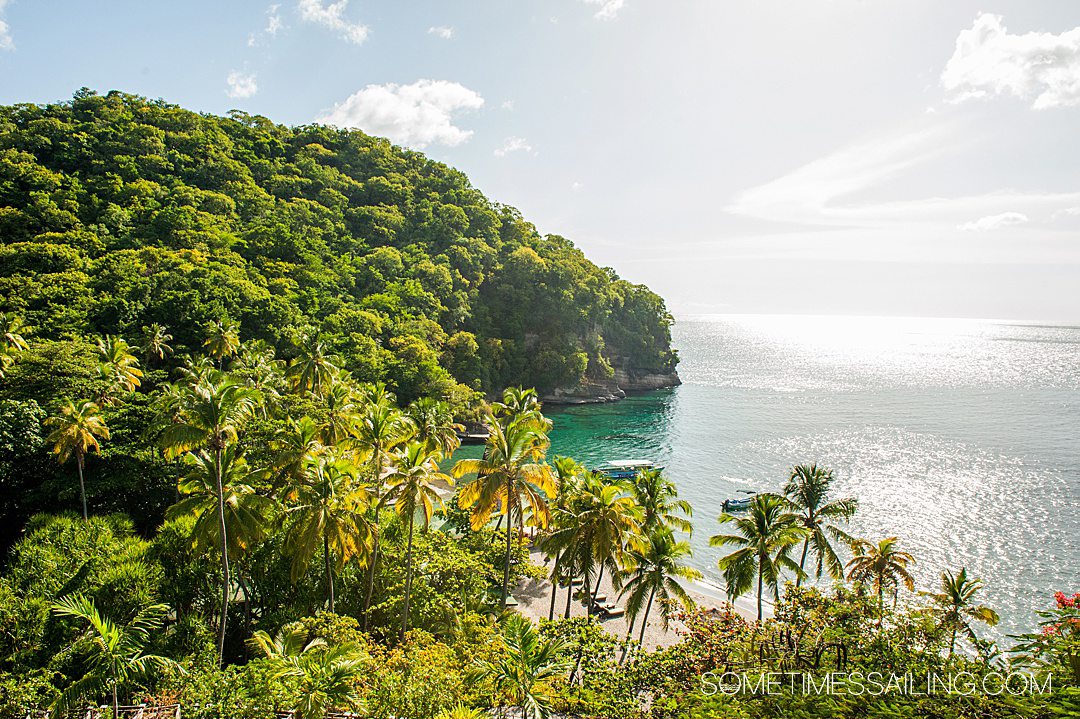 A Luxury Caribbean Cruise on An Emerald Cruises Yacht
The Caribbean is a  destination that's easy to get to and accommodating to tourists, especially Americans. Cruises are the best way to see multiple islands in one trip as you hop between locations, enjoying the comfort only a cruise can provide. 
Depending on your Emerald Cruises itinerary, you'll tour places like St. Barths, the Virgin Islands, St. Lucia, and Martinique, to name a few, in the lap of luxury.
Emerald Cruises has two luxury yacht ships that sail the Caribbean from November through March, with an outlier here or there to bring the ships over from Europe on Transatlantic sailings.
Emerald Azzurra and Emerald Sakara are state-of-the-art yachts with luxurious amenities, incredible food, a crew at your service, and plenty of options to suit any traveler's winter getaway schedule.
We detail the amazing features of the luxury Caribbean cruise ships below, highlighting places you can only get to on a yacht in this tropical area.
Emerald Cruises Luxury Yacht Experience
We have traveled on cruise ships of all sizes, and we can tell you that nothing beats the experience of a yacht cruise with Emerald Cruises.
It's even better than chartering your own yacht because it's a fraction of the cost! Additionally, you don't have to spend time figuring out the logistics of how to get from one location to the next or who to hire to guide you around the island. They have already figured that out for you and provide you with the right amount of options so that you don't feel like you're missing out yet aren't overwhelmed by choices.
What's more, as one person in a small group of guests on their yacht, you know you'll get the best-of-the-best regarding crew and onboard service and the best tour guides in hard-to-reach ports that only small ships can reach.
One of our favorite things about sailing on an Emerald Cruises yacht is that they strike the perfect balance between time in the ports and time sailing. You never feel torn about staying on the ship versus exploring the port because you're in port and sail for optimal lengths of time. You get to take advantage of the best of both worlds.
Fast Facts about the Emerald Cruises Luxury Caribbean Cruise Experience:
Prices start at $4,535 per person for an 8-day Caribbean itinerary. In addition, travel agents can share details about current savings and great offers that will often save you money on the cruise fare.
We also recommend signing up for Emerald Cruises newsletters to be in the know about current promotions. You'll find the signup at the top right of their homepage.
➤ Read More about our EXPERIENCE on Emerald Azzurra Yacht
Emerald Cruises Caribbean Itineraries and Ports
All of the itineraries available in the Caribbean with Emerald Cruises for 2023 to 2024 were carefully curated to offer guests a truly singular vacation unlike anything they can experience on any other cruise line.
Emerald Cruises is focused on unspoiled, less-traveled ports mixed in with not-to-miss crowd-pleasers to give guests a more authentic yet well-rounded understanding of what makes the Caribbean unique.
If you're a visual person like us, fill in your information in the signup area below or click here to fill in your email info to access a printable spreadsheet of each Caribbean cruise that Emerald Cruises offers. The helpful PDF aids in comparing which itineraries stop at which ports to help you decide which one to book!
Caribbean Itineraries Options 11 Days or More
If you hope to explore the Caribbean for more than eight days, check out Emerald Cruises' 15-day Discover the Caribbean in Depth itinerary. It only stops in Caribbean island destinations.
Beyond that, Emerald Cruises offers two outstanding options if you want a cruise that ventures farther than the Caribbean. Both cruises are the only two choices that sail to the ABC islands (Aruba, Bonaire, and Curacao):
11-day "Southern Caribbean Delights & Panama Canal" cruise that combines Southern Caribbean destinations with Panama and Colombia.
19-day "Discover Southern Caribbean & Central America" cruise that combines the Southern Caribbean with Central America, including Panama, Colombia, and Costa Rica.
Emerald Cruises 8-Day Caribbean Itineraries
There are six 8-day itinerary options to choose from for your luxury Caribbean cruise:
British Virgin Islands & French West Indies
West Indies Island Hopping
Grenadines & Grenada Adventure
Eastern Caribbean with St. Barths
Eastern Caribbean & Grenadines
Hidden Charms of the Caribbean
⭐️ It's helpful to understand Emerald Cruises' activity nomenclature as you consider the incredible activities and excursions included with their luxury cruises. We outline this below.
Included Tours and Activities: EmeraldPLUS and EmeraldACTIVE
➤ EmeraldACTIVE designates included optional tours that allow guests to be more active as they engage in holistic wellness. This includes programming like hikes and guided bicycle tours.
➤ EmeraldPLUS connotes enriching experiences highlighting the destination's culture, whether a theatrical performance in St. Vincent and The Grenadines emphasizing the island's history or an exclusive farm tour in Antigua, where rare Antiguan black pineapples are grown.
Additional Cost Excursions: DiscoverMORE
➤ DiscoverMORE tours are optional tours that allow guests to immerse themselves further in a destination's offerings. The carefully curated adventures are an additional cost.
British Virgin Islands & French West Indies
This closed-jaw itinerary starts and ends in St. John's, Antigua. While tourists often visit Antigua, its sister island, Barbuda, is far less traveled. Other than reaching Barbuda on a luxury yacht, the only way to get there is by a small airplane or on the one ferry that goes there.
Luckily, you'll go to Barbuda with Emerald Cruises!
The beginning of your trip starts with an impressive and included excursion called Amazing Barbuda. During this outstanding tour, you'll visit a historic British fort with a 32-foot tall defense tower before boarding a motorboat to get to the secluded Codrington Lagoon.
Here, you'll see the largest gathering of frigate birds worldwide. Over 5,000 of these splendid red-breasted birds come here to nest, in addition to more than 170 bird species. Over 100,000 birds call this sanctuary home during the season.
What follows is a memorable vacation visiting the British Virgin Islands, St. Barths, and St. Martin. Explore towns most travelers never get to see and have the opportunity to participate in things like driving a 4×4 buggy on the beach and hiking through the famed National Park Baths, where boulders along the waterfront form spectacular natural pools.
British Virgin Islands & French West Indies
Not-To-Miss:
Frigate Bird Sanctuary in Barbuda, BBQ lunch on the beach with a live band in Jost van Dyke, and the DiscoverMORE opportunity to create your own fragrance at The Perfumery in St. Martin.
West Indies Island Hopping
Sail roundtrip from San Juan, Puerto Rico, and have a new experience with Emerald Cruises during your luxury Caribbean cruise vacation.
If you enjoy being active during your vacation no matter the hour, the DiscoverMORE Kayaking in Bioluminescent Bay tour at Vieques Island is worth every penny. This evening tour will surprise and delight you as you take a magical guided kayaking tour under the night sky and see how the water glimmers, thanks to science and Mother Nature.
Another exciting aspect of this cruise is learning about Saint Martin (or Sint Maarten), the smallest island in the world shared by two countries.
West Indies Island Hopping
Not-To-Miss:
Included excursion to the Baths National Park in Virgin Gorda, DiscoverMORE Bioluminescent Bay kayaking, and the included Soualiga History Tour that will give you an understanding of how St. Martin operates under two nations.
Grenadines & Grenada Adventure
A journey between Barbados and Saint Vincent and the Grenadines is focused on an area of islands with some of the best beaches in the tropics. So if you're dreaming of an aquatic-focused cruise mainly going to the Grenadines and Grenada, this is your Caribbean adventure.
An included Bequia tour begins from Port Elizabeth in St. Vincent and The Grenadines, where you'll have countless opportunities to photograph the bay, model sailboats that the island children adore and colorful fishing boats. This is also a fantastic opportunity to photograph your luxury yacht from a distance atop Mt. Pleasant.
While the area has a fascinating whaling history, today, you can opt for a DiscoverMORE whale watching and dolphin tour to observe these majestic creatures in their natural home. The excursion takes you to the areas where Humpback, Orcas, and Pilot whales play.
The Whale and Dolphin Watch tour is a must if you have never seen a black sand beach, yet it's on your bucket list. It stops at a black sand beach where you can swim and enjoy a rum cocktail before returning to your luxury yacht. (Dreamy!) Without Emerald Cruises, this secluded beach is difficult to get to; thankfully, it's a breeze to enjoy with your guides.
If you're a certified scuba diver, don't miss the chance to sign up for the DiscoverMORE Carriacou Island dive.
Grenadines & Grenada Adventure
Not-To-Miss:
BBQ beach lunch with a live band in Mayreau, included EmeraldPLUS cultural theatrical performance, EmeraldACTIVE guided hike on the recently-active La Soufriere volcano on Saint Vincent Island.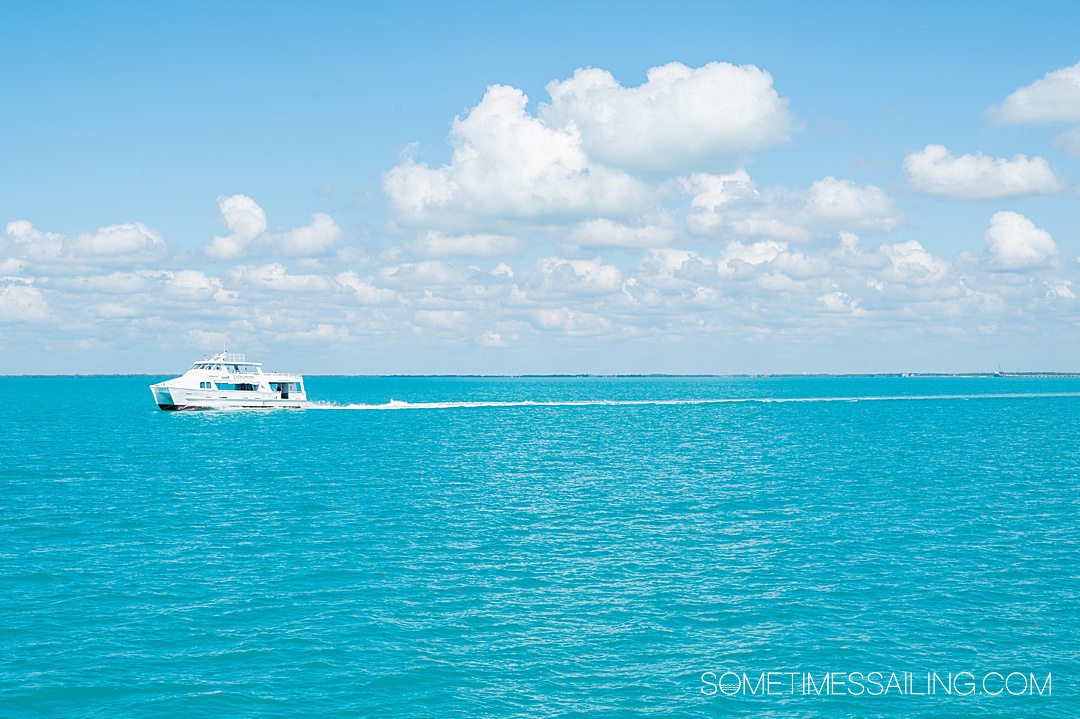 Eastern Caribbean with St. Barths
This open-jaw cruise starts in Barbados and ends in Saint Martin or sails the reverse depending on your dates.
Though the title promotes its Eastern Caribbean ports, one of the best things about this cruise is that it also sails to the Southern Caribbean islands, including St. Lucia, Martinique, and Guadeloupe.
You'll be able to truly get a sense of the European influence in Saint-Pierre as you pass through the village where Christopher Columbus landed in 1502, called Le Carbet. You'll also see Sacré Cœur de Balata church, whose exterior is a replica of Sacré Cœur Basilica in the Montmartre neighborhood of Paris.
If you love chocolate, be sure to sign up for the DiscoverMORE Tree to Bar Chocolate experience.
Eastern Caribbean with St. Barths
Not-To-Miss:
DiscoverMORE The Best of Martinique with a Creole lunch that stops at a rum distillery and the included Stairways to the Pitons EmeraldACTIVE tour hiking St. Lucia's famous mountains.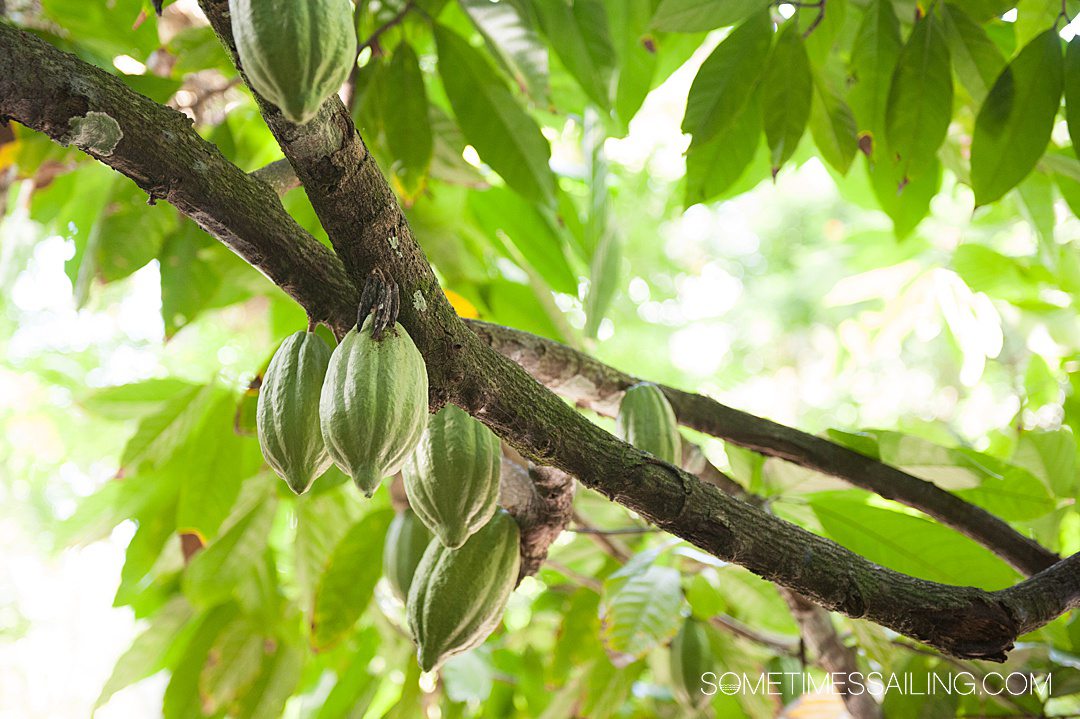 Eastern Caribbean & Grenadines
Like the Eastern Caribbean tour listed above, this option travels to the Eastern Caribbean islands, but it's a closed-jaw itinerary starting and ending in St. John's, Antigua. It also goes to different locations in Saint Vincent and the Grenadines and other ports in Antigua and Barbuda.
You'll have the opportunity to hike the famous Pitons in St. Lucia with an included EmeraldACTIVE tour or relax as you are guided around the island during The Essence of St. Lucia tour.
Balance nature and culture as you embark on an included panoramic tour in Bequia Island, or opt for the DiscoverMORE Creole lunch in Martinique.
Eastern Caribbean & Grenadines
Not-To-Miss:
Enjoying the yacht's marina toys while in the lagoon of Tobago Cays Marine Park and the included BBQ beach lunch with a live band on Mayreau Island in St. Vincent and the Grenadines.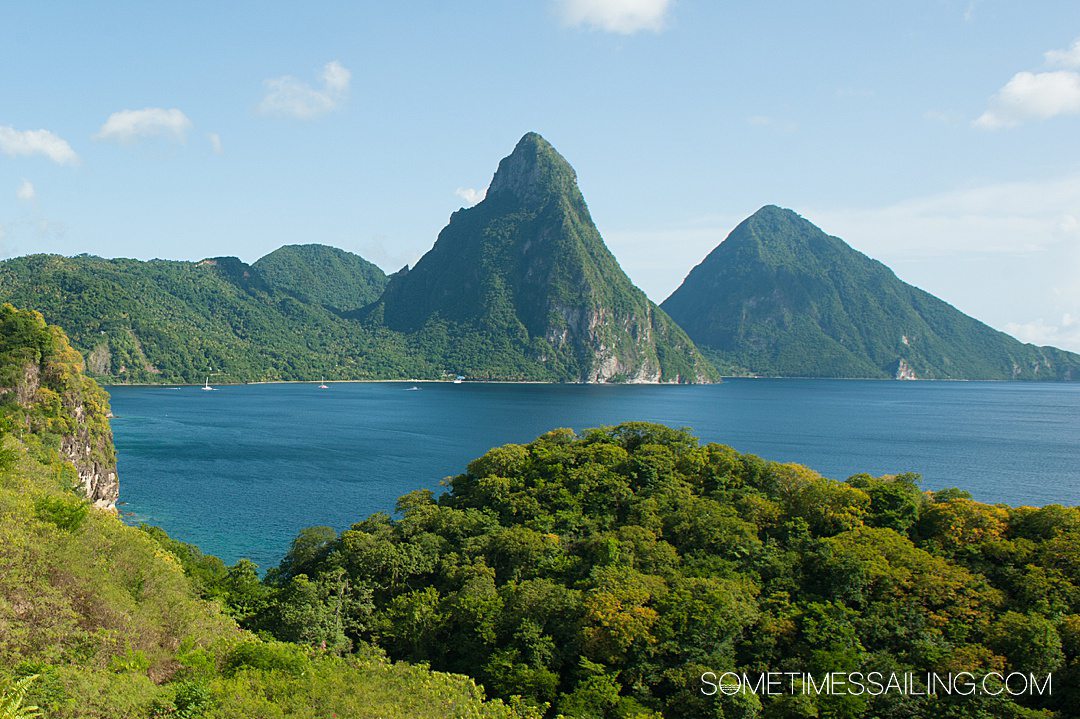 Hidden Charms of the Caribbean
This is one of our favorite itineraries that Emerald Cruises offers. It is the only option amongst the 8-day Caribbean cruises, including a US Virgin Islands stop.
The fun thing about this is you can compare the British Virgin Islands with the US Virgin Islands after your sailing since you stop at both! This is the only option Emerald Cruises offers that stops at Friars Beach in St. Kitts and Nevis, where you can sunbathe and play in the water or roam around to find the mangroves and wildlife.
If you like history, look forward to the included Best of St. Kitts with Fairview Great House & Garden tour; it stops at the UNESCO World Heritage Site Brimstone Hill Fortress and National Park. The impressive fortress is known as the Gibraltar of the West Indies. You'll also see the oldest town in the Eastern Caribbean, Basseterre, with French and British influences.
Suppose you're looking forward to the area's nature. In that case, you cannot miss snorkeling from the yacht's marina platform at Culebra Island or the remarkable experience of an evening kayaking Bioluminescent Bay with DiscoverMORE.
Hidden Charms of the Caribbean
Not-To-Miss:
DiscoverMORE Bioluminescent Bay kayaking, BBQ lunch with a live band in Virgin Gorda included as part of EmeraldPLUS, Best of St. Kitts tour where you'll have an extraordinary view of Friars Bay from the top of the Southeast Peninsula Road.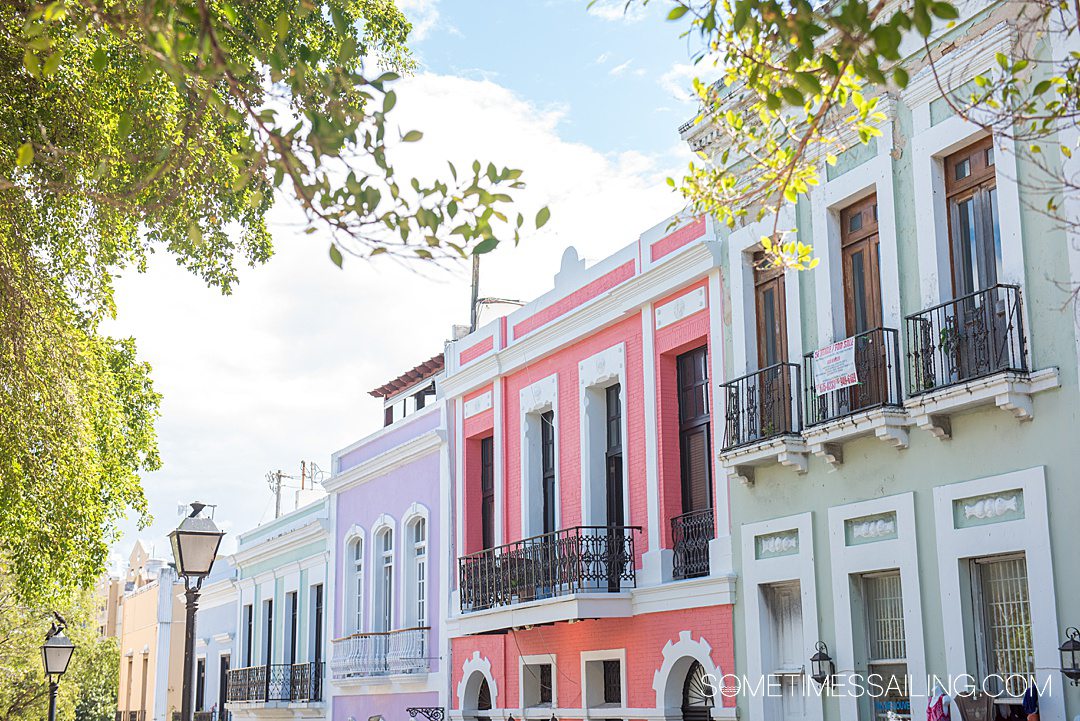 Book Your Luxury Caribbean Cruise With Emerald Cruises
Now the only tricky question to answer is: which Emerald Cruises luxury Caribbean cruise will you sign up for? The azure waters await your arrival, as does the friendly Emerald Cruises yacht crew, ready to welcome you aboard.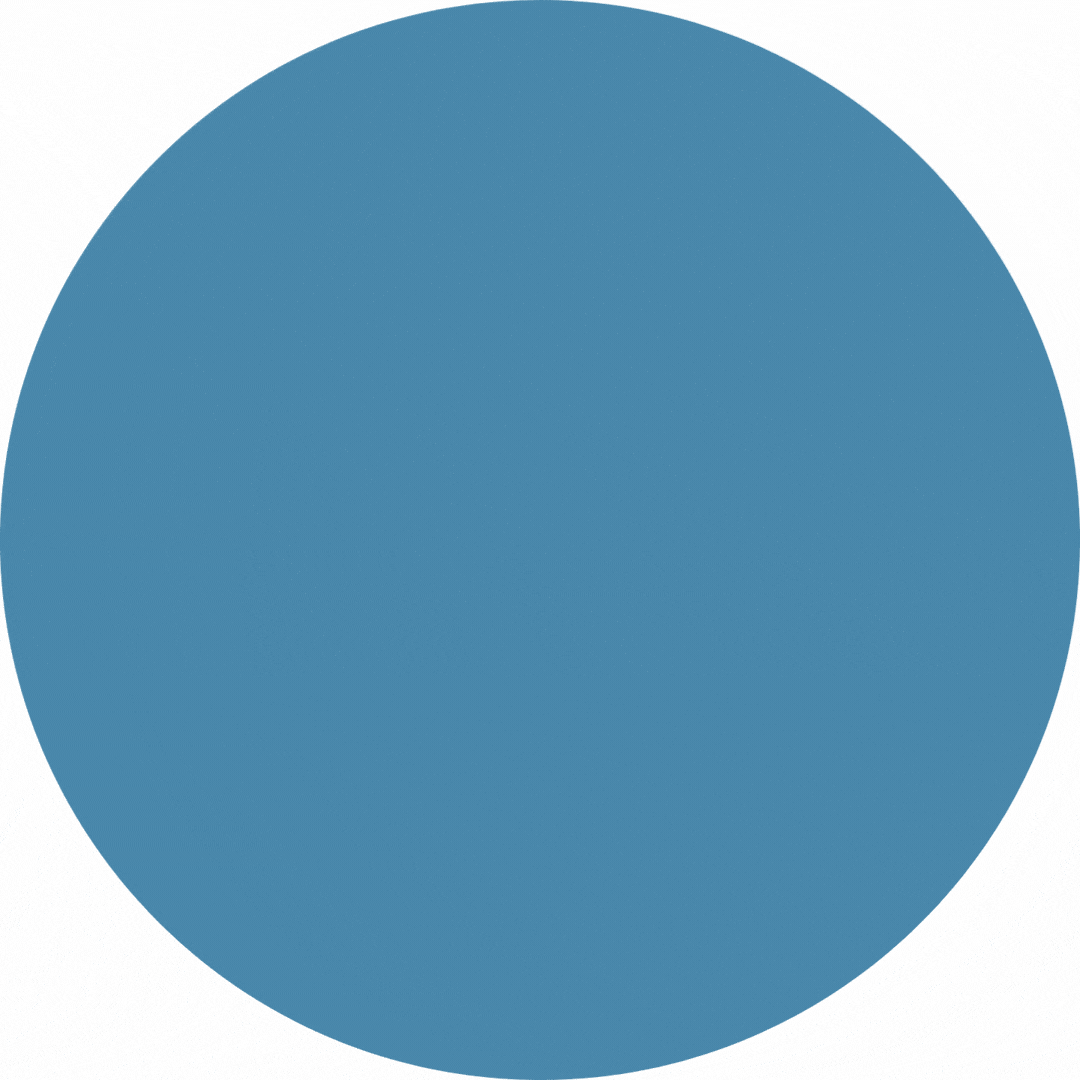 Ready to Book Your Cruise or INquire?
Use our preferred travel advisors, Bolds Travel, Because…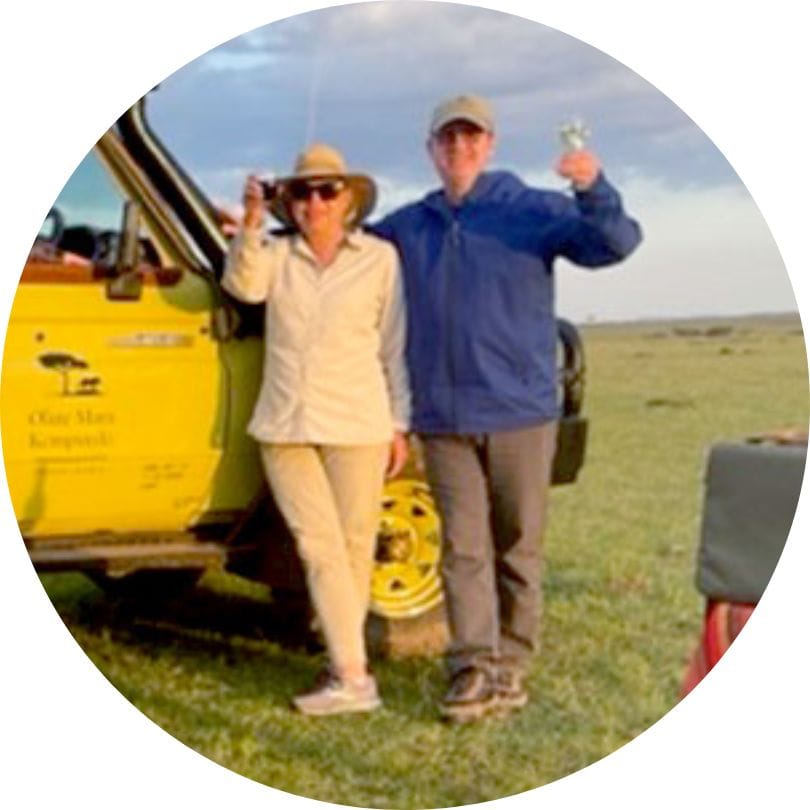 Interested in cruising the Caribbean? Also check out: