Marseille Cruise Port Info: Complete Visitors Guide
Marseille cruise port is a popular destination on the coast of the Mediterranean, in the South of France. We arrived in Marseille (pronounced mar-say) after a river cruise in Provence and saw several large cruise ships lined up in the distance as we explored the various terrains along the Mediterranean waterfront.
Things to do in Marseille abound, and you don't have to travel far from where cruise ships dock or where you reach the city center to see them. Though Marseille is the largest city in southern France, the main attractions are in a fairly compact and centrally located area.
Disclosure: This page has affiliate links, meaning we may earn a small commission if you click the link and proceed with a purchase at no cost to you. We truly only recommend cruises, experiences, products, and services we personally use. As Amazon Associates, we earn from qualifying purchases.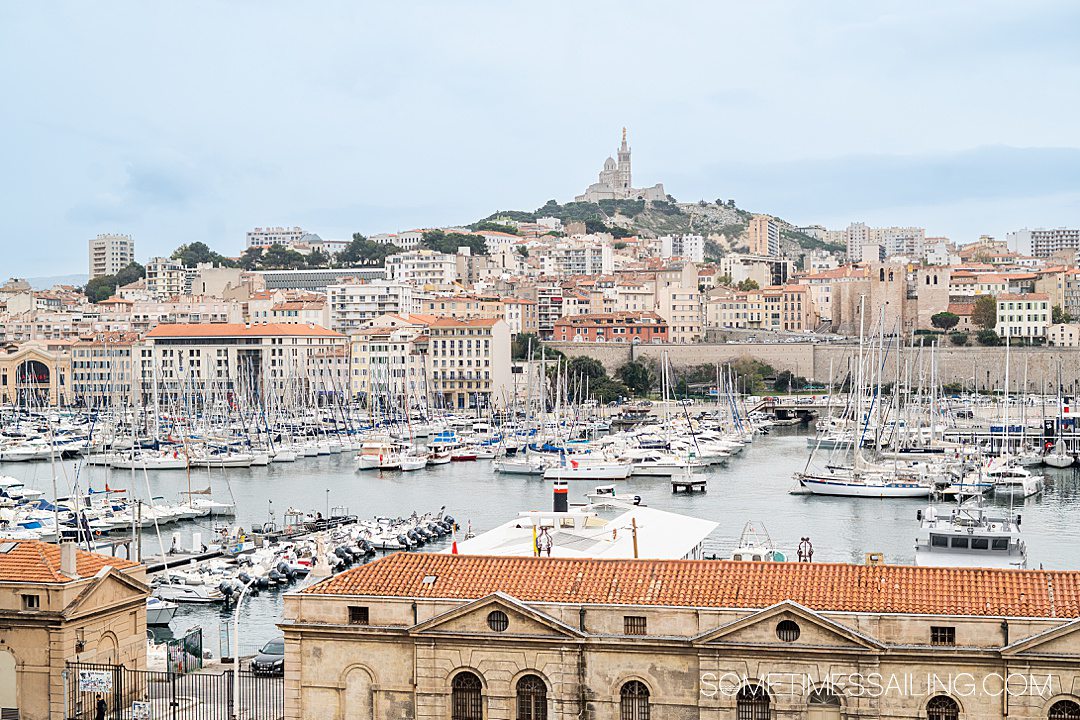 Marseille Cruise Port Information
Marseille, the oldest city in France, is a great cruise ship port stop in the Mediterranean. We'll share all the info you need to know about the Marseille cruise port so you'll be a prepared visitor. We will thoroughly review how to get between the cruise port and the airport and how to get to the center of Marseille to sightsee.
There are several parts of the Marseille port. It is one of the largest ports in the world and certainly, as it's called, a "gateway to southern Europe." Millions of tons of goods come in and out of this port each year. And millions of cruise passengers as well.
The port is easy to enter and exit, as long as you have valid identification that you're a cruise passenger (like your cruise card or medallion). The Marseille cruise port is a good starting point for excursions. Some excursions you can book yourself will even pick you up at the cruise port.
If you arrive on a large cruise ship, using the free shuttle that transports cruise guests to the Joliette area is a good idea. This is where you can easily access the city's public bus stops and tram stations.
If you arrive on a medium or small cruise ship, your ship will likely dock in La Joliette neighborhood. It's closer to town than the big cruise ship docking area is.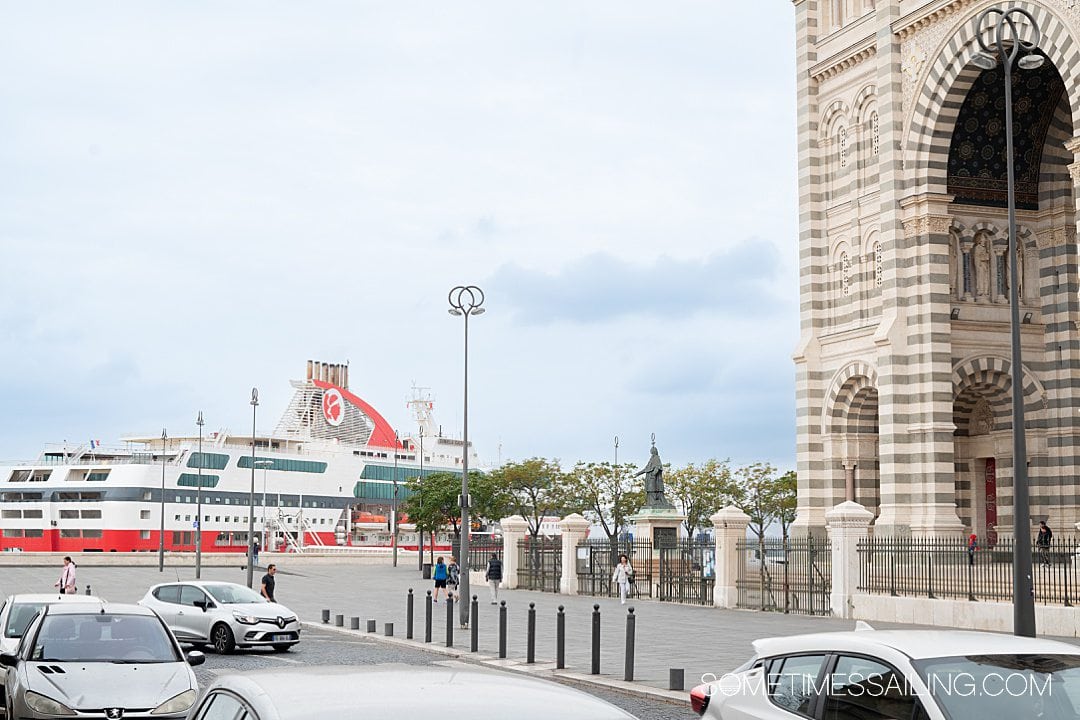 Parts of Marseille Cruise Port
The Marseille Cruise Port is known by many as the "Gateway to Southern Europe." Its commercial port handles millions of tons of goods coming in and out of the area every year, along with welcoming over one million cruise guests annually.
There are two public areas of the cruise port in Marseille, or "Marseille Provence Cruise Terminal." They are next to each other. One area is where the large ships dock, and the other is where small cruise ships dock.
Big cruise ships dock at "Gares du Môle Léon Gourret," or the "Stations of Mole Leon Gourret." Most major cruise lines arrive at Gate 4, or Port 4.
The cruise line terminals here are further away from town, too far to walk to the city center in any reasonable amount of time. (The center of Marseille is nearly 6 miles from the port. It would take over an hour to walk, one way.)
Next door to Môle Léon Gourret is La Joliette cruise port, where smaller ships dock. It is closer to the center of Marseille.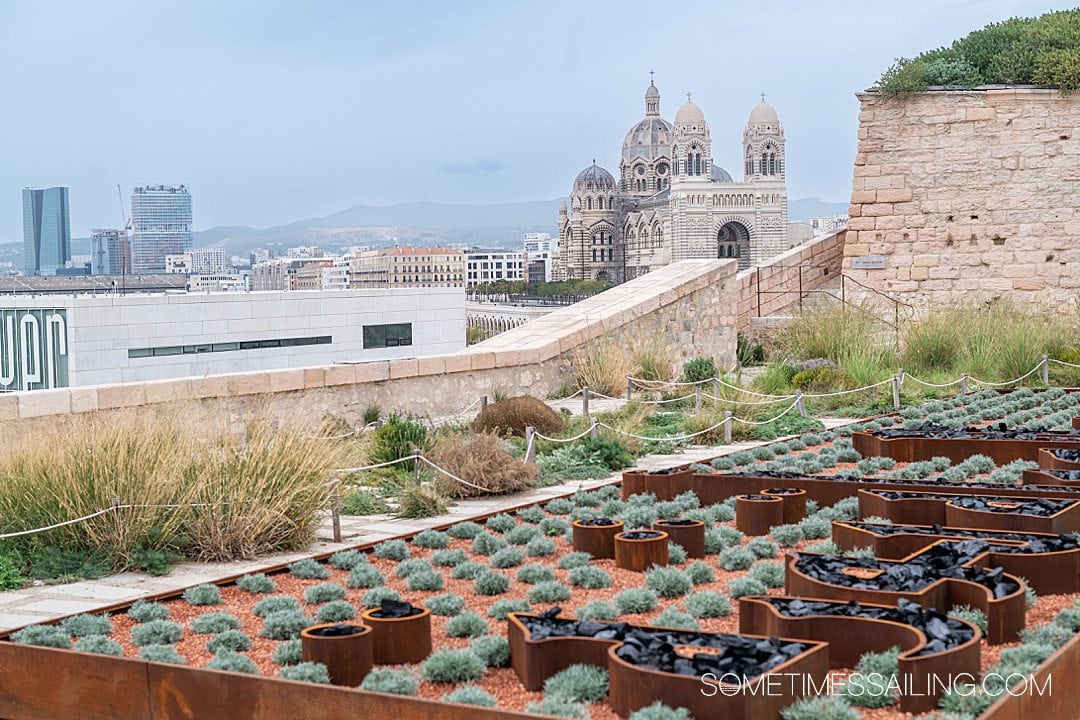 Transportation Around Marseille
Public transport is really easy to use in Marseille. The metro, bus, and tram systems all have the same ticketing. If you are traveling using two of the modes of transportation instead of just one, like riding the bus and then having to switch to a tram, you have 59 minutes to use a ticket interchangeably.
This means you don't have to use two tickets for one journey – you only need to use one per person.
How to Get from Marseille Provence Cruise Terminal to the City Centre on Your Own
The cruise port isn't in the city center, so if you want to explore Marseille on your own or sign up for a tour that isn't offered by your cruise line (in other words, book a tour yourself, unassociated with your cruise line), then you'll have to get to the heart of Marseille from where your cruise ship docks yourself.
So how do you get to Marseille's city center from the large cruise port area, Gares du Môle Léon Gourrett? It's easy with the following options:
Hop on one of the free shuttle buses from the port to the Joliette area. Once you get there, you can navigate the city by foot or with public transportation, depending on your destination.
Take a taxi or Uber there the port for less than €20
Sign up for a tour that picks you up at the cruise port terminal.
Using Public Transportation to Get to the Center of Marseille: Marseille Cruise Port Free Shuttle
If you want to travel to the city center with public transportation, it will be a big help to utilize the free cruise shuttle provided by the Port of Marseille. It operates between the cruise port (Port 4) and La Joliette, traveling southeast along the waterfront to get to the city center. On the reverse journey, it heads northwest from the city center to cruise Port 4. 
If the shuttle's end point by La Joliette isn't where you want to go, you can walk or take trains, trams, or buses from there to get to your destination.
Here are detailed instructions for how to do it after getting off your cruise ship at Gares du Môle Léon Gourret at the Marseille cruise port:
Disembark your cruise ship and follow the green line on the ground to reach the cruise terminal exit. It's approximately a 10 to 15-minute walk, depending on your pace and where exactly your ship is docked.
From that exit, you need to find the free shuttle that the city of Marseille provides for cruise tourism to get further into the city. Fellow passengers will likely be looking for it too. The shuttle ride is approximately 15 minutes.
It travels from the cruise terminal to the Les Terrasses du Port area, near a shopping center. This area is across the street from the La Joliette metro line station.
How to Find Marseille's Free Cruise Shuttle and Operating Hours
The shuttle operates between 9:00 am to 5:00 pm, running every 30 minutes. You will see a sign indicating the shuttle times from the maritime station/cruise port area.
If you're trying to find the shuttle from the center of town going toward the cruise ships, you'll find it near the shopping center at Les Terrasses du Port. It's by the white gate marked "Grand Port Maritime de Marseille."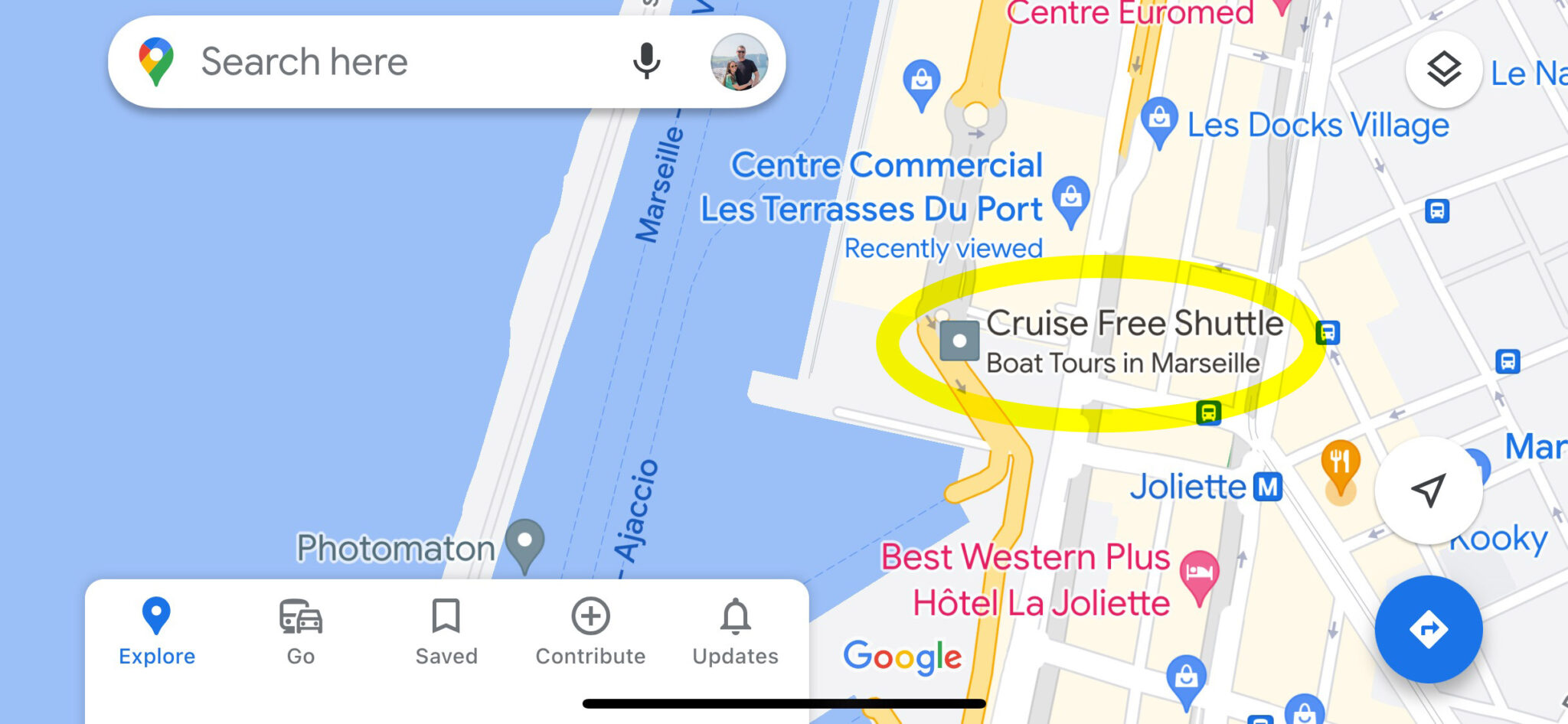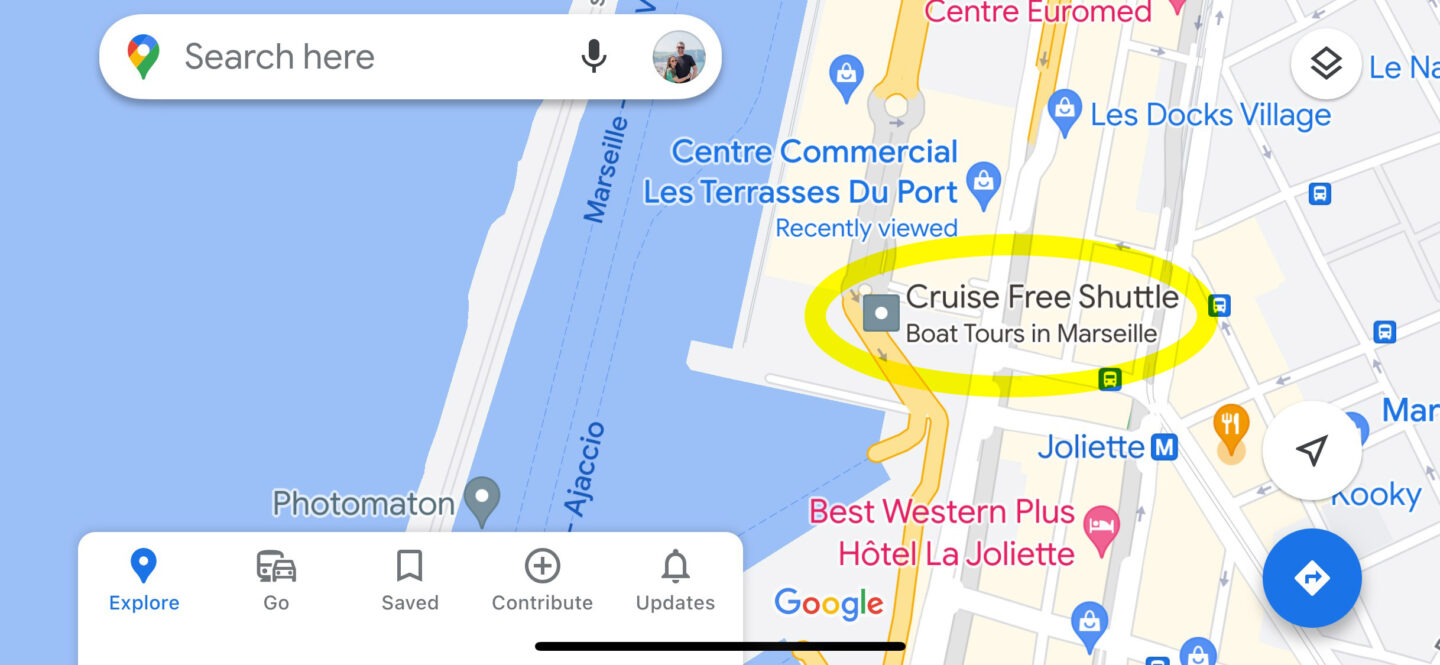 How to Get From the Cruise Port Area to the Center of Marseille with Public Transportation (without the Free Cruise Shuttle)
Suppose you just missed the shuttle and you don't want to waste 30 minutes of precious time in Marseille waiting for the next one. You can take public transportation from the cruise port to the city center instead, or vice versa.
If you have wifi, we recommend opening Google maps and typing your destination in Marseille to see what route it takes. This is because the route suggestion will vary based on the time of day and your exact destination.
We Always Travel with Our Solis Hotspot
▶︎ Use code "SOMETIMESSAILING" for 15% off your purchase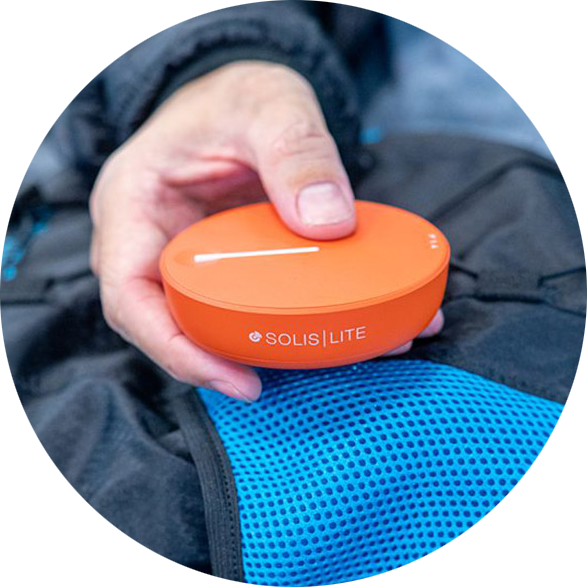 For example, if you want to get to the Joliette area from the cruise port, you'll walk to the exit by following the green line on the ground, then take tram 35 toward Joliette. You'll ride 11 stops, which takes about 10 minutes and get off at La Joliette. 
The station names are clearly stated on the tram screens while you ride and are usually clearly announced. As long as you pay attention, you'll easily know which stop is next.
Taxi or Uber to the Center of Marseille
If you take a taxi or Uber, we recommend making Marseille's old port area, or historic "Vieux-Port" in French, your destination. It's an area most tourists want to visit.
Once you walk to the exit of the port area where a car can load passengers, it takes between 10 to 15 minutes to reach the Vieux Port area by Taxi or Uber.
Book a Tour that Picks You Up at the Cruise Port
If you don't want to deal with figuring out how to get around Marseille, but you still want to see the sights in town, you have great tour options you can book on your own. They will save you a ton of time and energy figuring things out on your own.
Check out some of these interesting Marseille tours: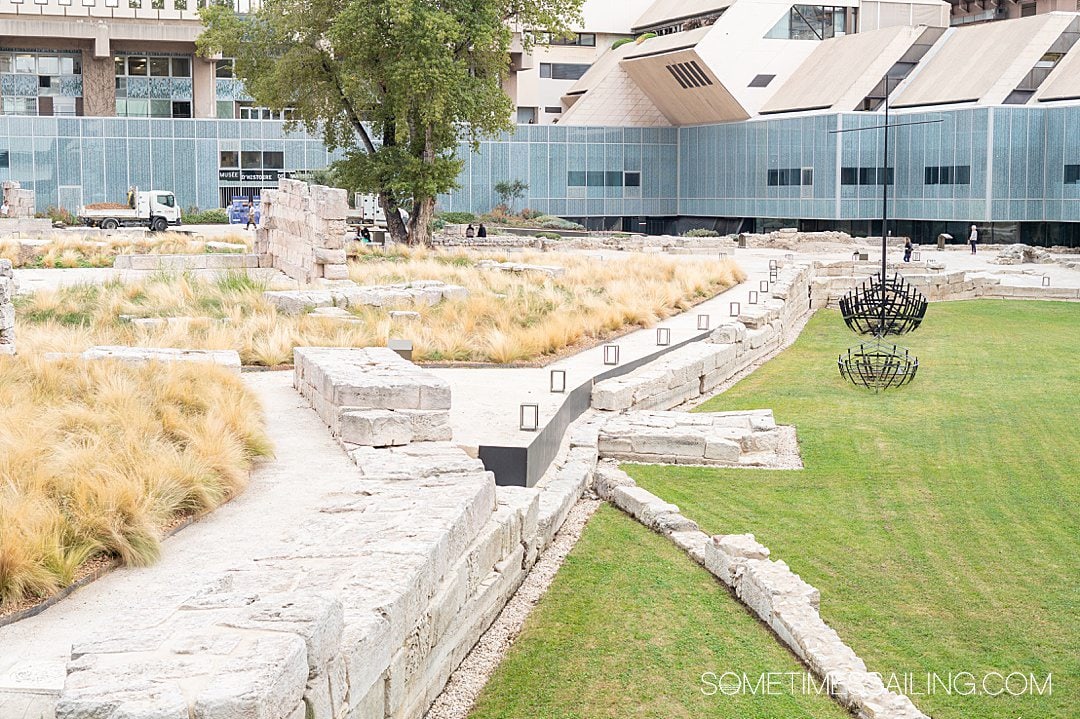 Closest Airport to Marseille Cruise Terminal
If you start or end your cruise in Marseille, France, you will want to fly into or out of the Marseille-Provence Airport (code MRS). The airport is a 20 to 30-minute drive by car from the center of the city, depending on traffic. The route between the airport and cruise terminals area is only approximately 20 minutes by car.
When you see French road signs that say "Quai du Port," you will know you're close to one of the largest ports in France.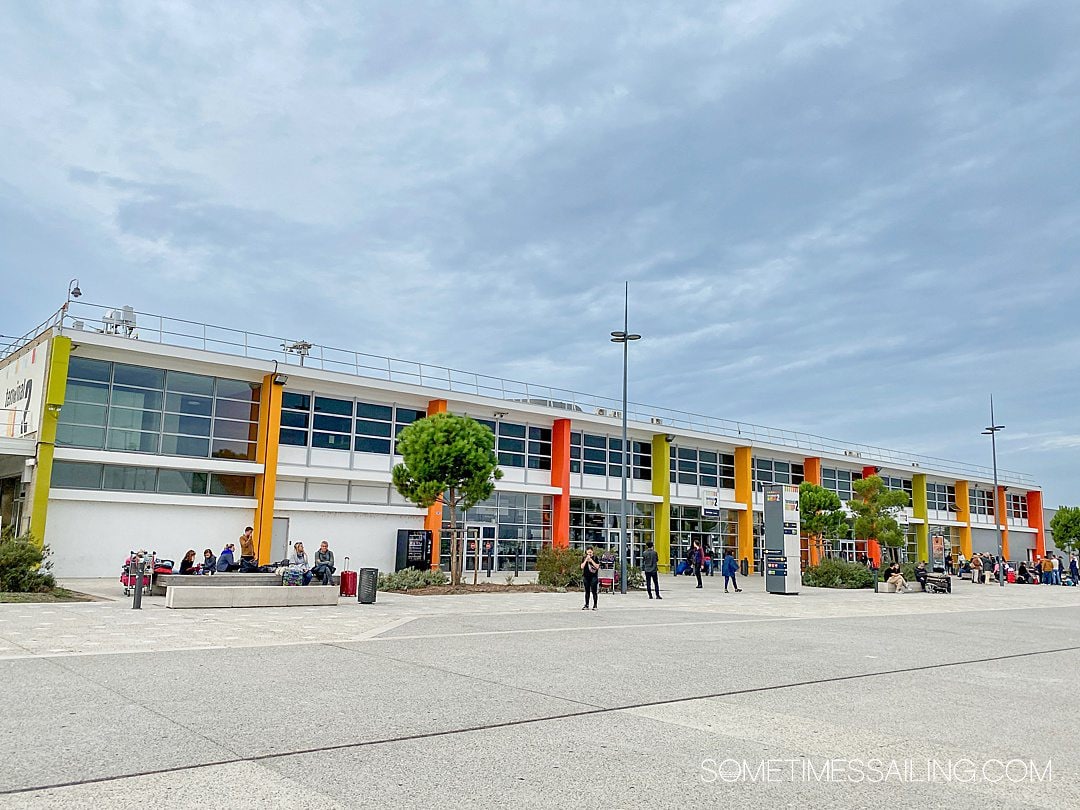 Getting from the Marseille Provence Airport to the Cruise Terminal
Your cruise may provide free transfers from the airport to the port or transfers for a fee. Be sure to check with your cruise line.
If your cruise doesn't provide transfers, it's easy to get between the airport and Marseille cruise port with private transfers, like a taxi or Uber, or a private prearranged car.
It's also possible to travel between the cruise port and the airport on public transportation if you have the time. This will take about an hour versus 20 to 30 minutes in a car, but the cost savings could be worth it, depending on your budget.
How to Get from the Marseille Airport to the City Center on Public Transportation
If you're arriving at Marseille airport and want to get to the city center or cruise port, you must take a shuttle from the airport to get to the railway station, then take the train to the city.
You take the airport shuttle bus (the cost is minimal at less than €2 per person, but it is not free) to Vitrolles-Aerport Marseilles Provence train station. The shuttle bus to get from the airport to the train station departs from airport bus platform number 5 in front of the terminal. Have some euros on hand to pay for your bus ticket.
From Vitrolles-Aerport Marseilles Provence train station, you ride a regional train to get to Marseille St-Charles, Marseille's main train station.
From St-Charles, you transfer to a local underground metro train or above-ground tram to reach La Joliette. The options take the same amount of time.
Option 1: Take metro M2 towards Gèze, traveling two stops from St. Charles to La Joliette.
Option 2: Take a tram from St. Charles train station to Joliette. Travel on the T2 Arenc Le Silo tram 8 stops to La Joliette.
From La Joliette station, follow the instructions in this post to find the free shuttle bus service that goes from there to the cruise port.
Overview of How to Get from the Airport to Port with Public Transportation
To review, here's how to get from the airport to the cruise port where large ships dock in Marseille, with public transportation:
All this costs less than €11 per person.
Total travel time is approximately an hour and 15 minutes, but don't forget to account for time waiting for the next bus, train, or shuttle in between the various modes of transportation.
How to Book Tickets from the Marseille Airport to the City Center on Public Transportation
We purchased our ticket for the bus from the airport to the first train station with cash.
For the train ticket from Vitrolles-Aerport Marseilles Provence train station to Marseille St-Charles train station, we booked online with Trainline.
We have found the easiest way to book train tickets in Europe is with Trainline. You can book the train from Vitrolles-Aerport Marseilles Provence train station to St-Charles on Trainline.
Once you get to St-Charles train station, the easiest way to get the local train or tram tickets you need (it's the same ticket system) is to simply go to a ticket machine at the station. You can choose to view the screen instructions in English, French, or several other languages.
How to Get from Marseille Airport to the Cruise Port with a Private Transfer
You can always prearrange for a private transfer from the airport to the port or vice versa. Book online for ease of reservation and arrangements. The ride should take around 20 minutes.
Marseille Cruise Port FAQs
We're happy to answer the most common questions we have seen about Marseille cruise port. If you have questions that are not answered here, please add a comment at the end of the post to ask! We're always happy to help.
How far is Marseille's city center from the cruise port?
Generally speaking, it's approximately 12 minutes by car to Marseille's city center (which we're considering Vieux-Port de Marseille, the historic old port). That's 7.8 km or 7.85 miles.
Public transportation to the city center will take about 45 minutes, but the city provides a free shuttle bus service every 30 minutes from the cruise ports to the city center. We share that information below.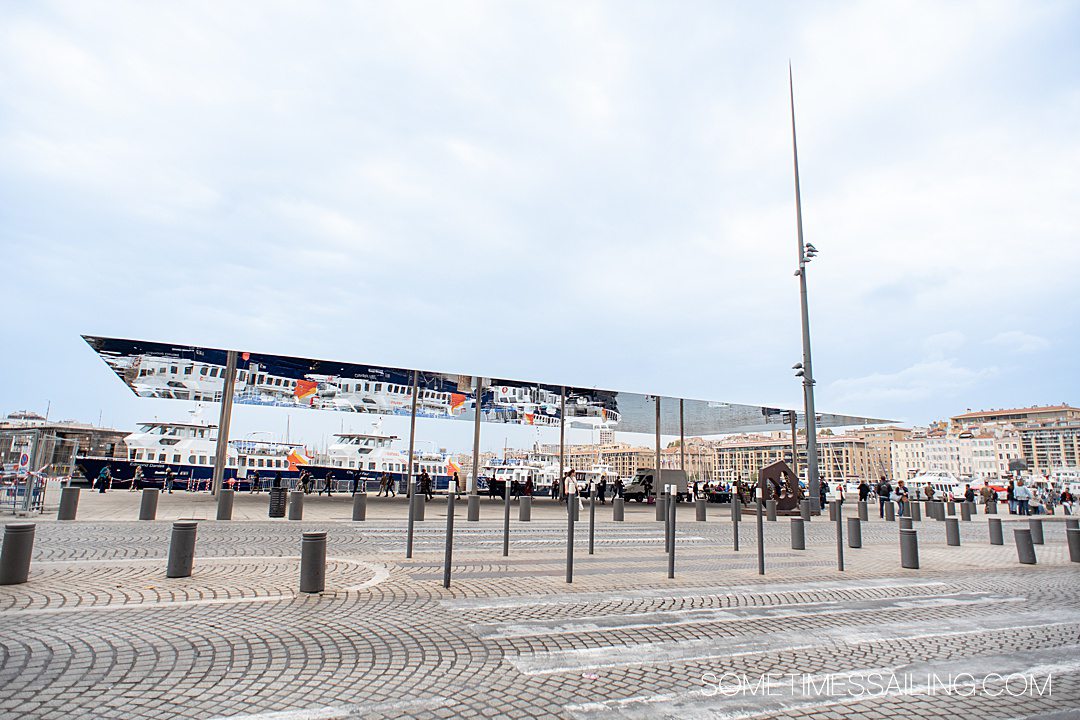 How do you get from Marseille cruise port to the city center? Can you walk from the cruise terminal to the city center?
You can get there by car, shuttle, or public transportation (bus and trains). But it would take you about an hour and a half to walk! Thankfully, the transportation options are really easy.
Is Marseille a walkable city?
Marseille is walkable, yes. But it's also really large, so we were grateful for their easy-to-navigate public transportation when we were there. We used public transportation to get to more places in our limited time.
We also signed up for a guided tour to see all the hits and learn about the city's history in a few hours, with a local who best knew how to navigate the streets efficiently.
What is interesting about Marseille?
When we arrived in Marseille, we admit we were a little undecided about it. It's not outwardly beautiful if the day isn't sunny and bright (it was a cloudy overcast day when we visited). And we were at a loss for what to do there besides walk around, eat and drink.
But we're so glad we signed up for a walking tour because, through our guide, we were able to learn about the city's history and what makes it unique in Europe, starting with it being the oldest city in France.
Marseille's tourist attractions make it interesting, and those attractions are interesting because they're ingrained in the city's story. It's on the Mediterranean coast, there's a huge gorgeous basilica at the top of a towering hill that looks out to the city, boats line the old harbor, cruise ships bring over 1M people to the city each year, and it's a hub to good going in and out of Europe, every day.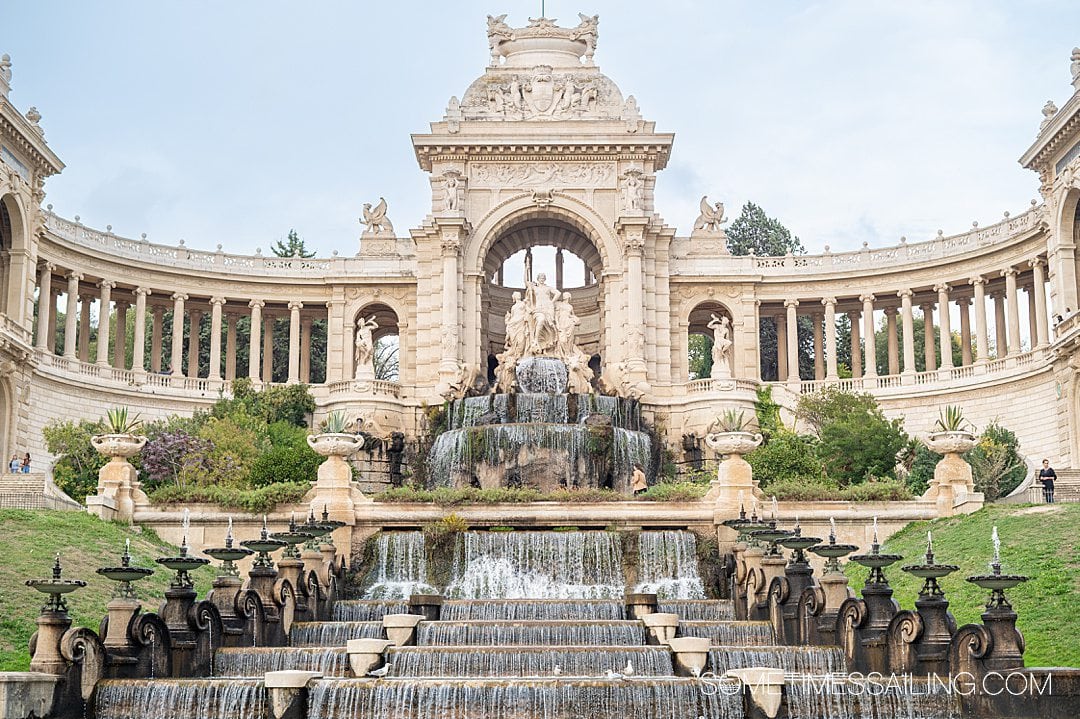 What are the key historical sites and things to do in Marseille?
You'll most certainly want to make good use of your free time in Marseille but seeing some historic buildings, churches, and neighborhoods. Maybe you'll even want to try some local food.
Did you know that Marseille is the oldest city in France, that it has Roman ruins, or that there's a neighborhood of artists who help fill the streets with cool murals?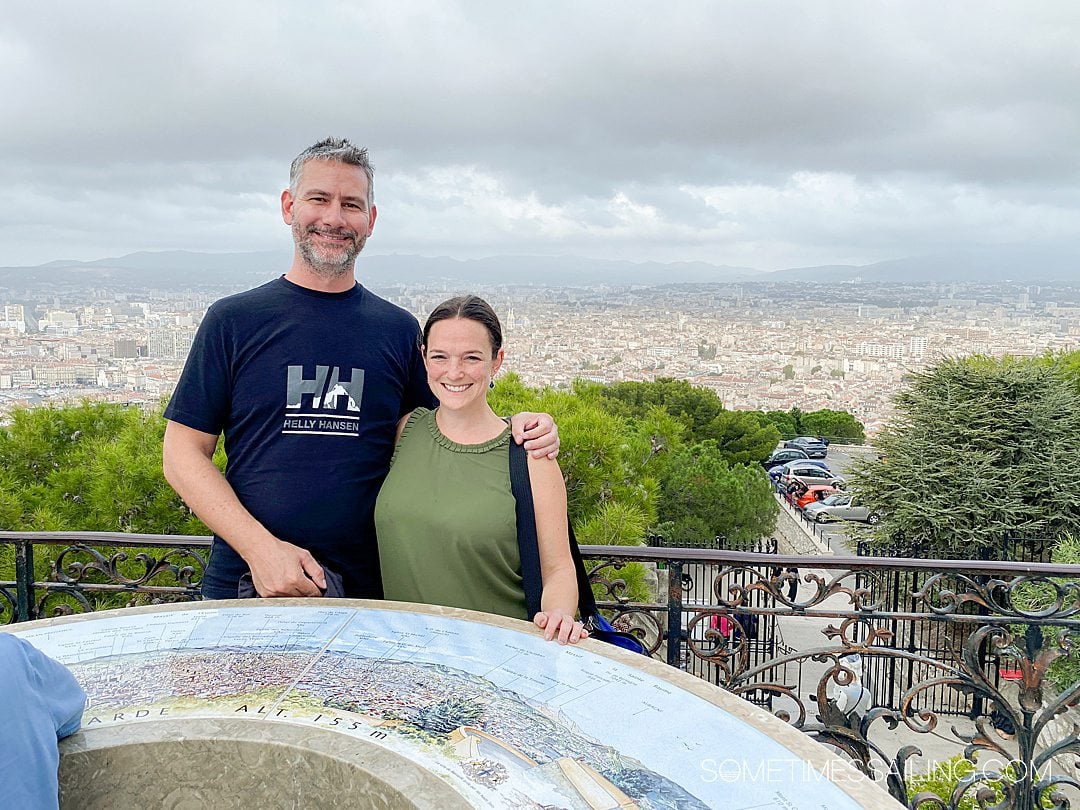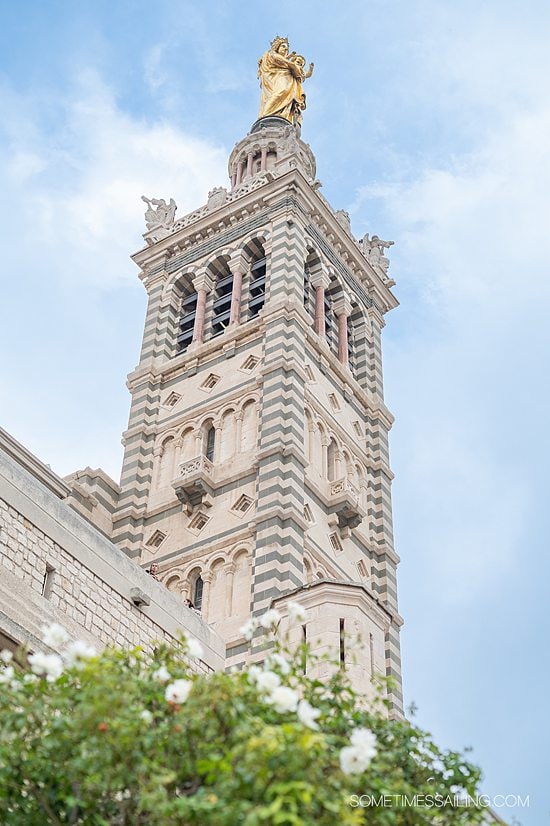 Here are some of the key things to see and do in Marseille:
Le Vieux Port: The historic old port of Marseille, with a morning fish market. The area has plenty of dining and some shopping.
La Canebière: The city's historic avenue from the 17th century that connects to Vieux-Port Marseille.
Le Panier: Oldest neighborhood in France, now well known for its artist community.
Notre Dame de la Garde: Visit the basilica on the hill overlooking the city with incredible panoramic views.
Palais Longchamp: Picturesque fountain in central Marseille.
Marseille's famous bouillabaisse fish stew: Try it during a walking food tour.
Cathédrale La Major: Breathtaking cathedral in Marseille's La Joillette neighborhood.
Book a Marseille group or private tour
Hotels to Stay in Near Marseille Cruise Port
Most of Marseille's hotels are not near the cruise port because it's partially a working, industrial area. The best thing to do is to look for hotels that are between the cruise port and the Joliette area.
Then you can take the free shuttle from that neighborhood to the port for your cruise embarkation or use it after you disembark to spend time in central Marseille.
Conclusion for Marseille Cruise Port
Cruise passengers from cruise lines like MSC Cruises, Oceania, Costa Cruises, and more will appreciate the transportation that allows them easy access all over the city of Marseille. Whether you have a few hours in the Marseille cruise port, an overnight, or extend your trip before or after your cruise, you'll find this Mediterranean Sea city is a fun seasonal destination.