Cruise Ships with Pickleball Courts are Causing a Racquet on the Water
Cruise ships are capitalizing on the rise in popularity of one of the fastest-growing sports in America: pickleball. With a three-year popularity growth rate of nearly 160%, several cruise lines are taking note by adding courts to ships.
In the latest onboard court addition, AmaWaterways is the first to add a court to a river cruise ship, joining the ranks of large ocean ship cruise lines that have added courts to their fleet.
Disclosure: This page has affiliate links, meaning we may earn a small commission if you click the link and proceed with a purchase at no cost to you. We truly only recommend cruises, experiences, products, and services we personally use. As Amazon Associates, we earn from qualifying purchases.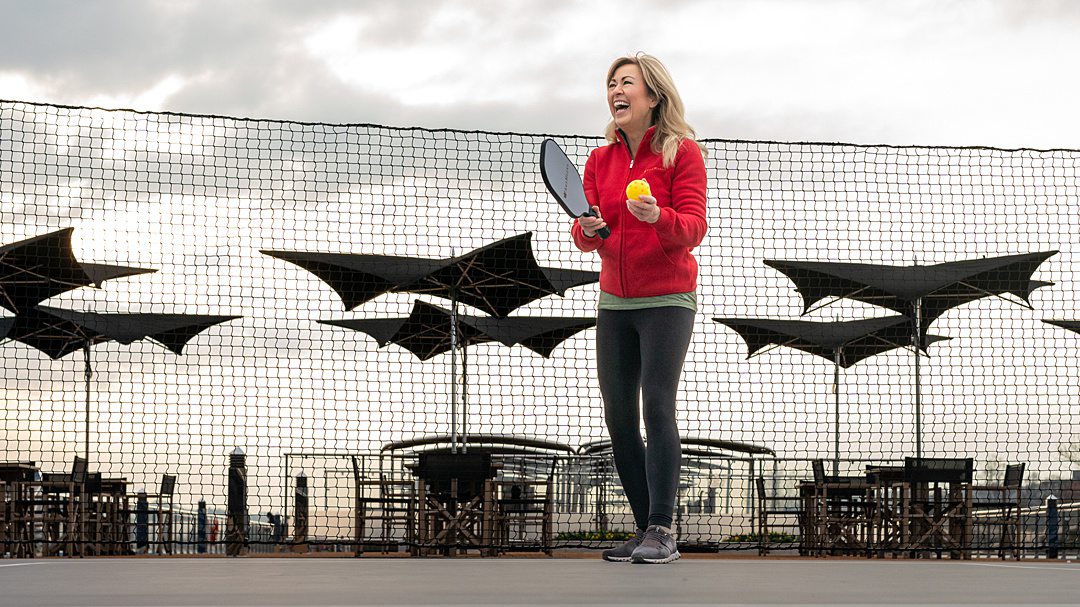 Cruise Ships Cash In on Pickleball's Increasing Popularity
According to the Sports & Fitness Industry Association (SFIA) Topline Participation Report, pickleball's popularity increased by 85.7% from 2021 to 2022 and an impressive 158.6% over three years.
Connor Pardoe, commissioner and CEO of the Professional Pickleball Association (PPA) Tour, states, "Pickleball has become immensely popular among travel and leisure business categories, because it is uniquely accessible, compatible with a variety of brands, and transcends a wide spectrum of age groups and lifestyles."
As such, big names in the cruise industry are cashing in by adding pickleball courts to their cruise ships' top decks. The hope is they will reach a wider audience (including a younger one in some cases) and attract new guests as cruisers take to the courts while vacationing on the world's oceans and rivers.
Pickleball Joins the List of Available Entertainment and Exercise on Cruise Ships
Cruise ships continue to find new ways to entertain guests. As a result, there is no shortage of things to do on them, whether watching bartenders impress guests using Flair bartending skills and "Cocktail" movie-style antics or something more thrill-inducing, like ziplining across part of a mega-ship's top deck.
Entertainment and wellness often intersect, like in the case of e-bike riding through the European countryside during a river cruise or signing up for dance lessons on an ocean cruise.
Pickleball adds to the range of available cruise ship onboard activities. This sport, ever-increasing in popularity, is the perfect active entertainment for guests to participate in.
Cruise Ships With Pickleball Courts
Amawaterways Is the First River Cruise Line To Offer Pickleball
In late April, AmaWaterways became the first river cruise line to announce the addition of pickleball. A pickleball court has been installed on its ship AmaMagna, which takes guests on Danube River cruises.
The court is located on the Sun Deck of the spacious ship, which is nearly double the width of a traditional river cruise ship. Guests can swing pickleball paddles as they sail through the exceptionally picturesque Wachau Valley in Austria, a UNESCO World Landscape, which is why many people book Danube River cruises. Now, pickleball will be a reason to book AmaWaterways cruises too.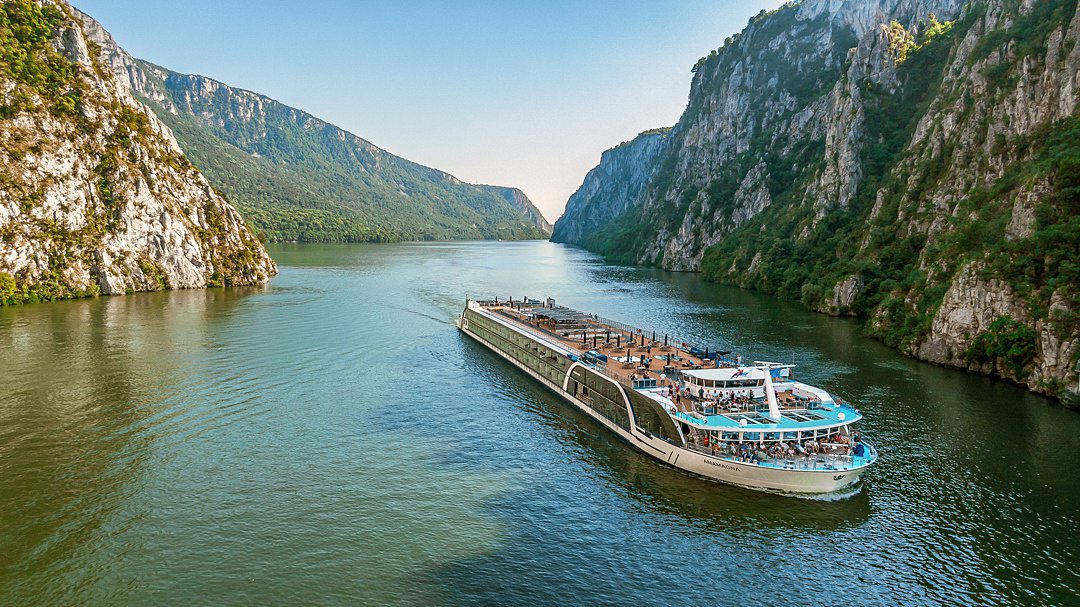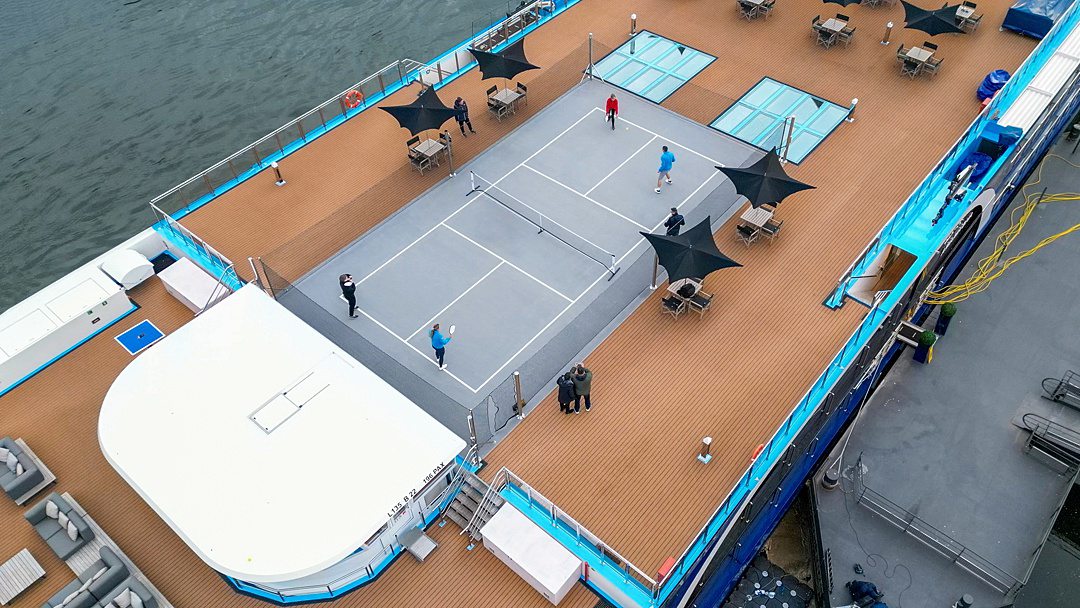 Holland America Line: The First Cruise Line to Premier Onboard Pickleball
The first cruise line to announce pickleball implementation was Holland America Line (HAL) in December 2022. In its partnership with the PPA, HAL installed courts on all its ships. In addition, HAL offers guests complimentary beginner lessons from onboard instructors so they can learn the game.
Kacy Cole, Vice President of Marketing for Holland America Line, states, "We like to say that travel unites us, but sports do that as well, and Holland America Line is proud to be the first and exclusive cruise line partner of the PPA. We're excited to offer our guests an elevated pickleball experience as they travel to spectacular and scenic cruise destinations. Mirroring its rapid growth as the fastest growing sport in the U.S., pickleball is the most popular sport on our ships. It's wonderful to see guests bond over their shared love of the game — and the ever-changing scenery makes the perfect pickleball backdrop."
Additionally, HAL has pickleball tutorials on all stateroom television programming. Pickleball starter equipment sets are also available in their retail shops if guests want to own gear.
"To play pickleball is to make new friends, from around the neighborhood or around the world. This ageless sport welcomes players young and old, fast or slow," says Theresa Haynie, a founding board member of Seattle Metro Pickleball Association and an International Pickleball Teaching Professional Association instructor. "It's a fun game to teach and even more fun to learn. Now with pickleball on board ships with this wonderful partnership, cruisers and players have one more adventure to experience and take home with them."
Prepare for Pickleball Like a Pro
Whether you're playing pickleball at home to prep and practice or onboard a cruise ship, prepare with these essential pickleball items to keep you comfortable on the court!
Additional Cruise Lines Offer Pickleball
Several cruise lines are jumping on the pickleball bandwagon, including Royal Caribbean, Carnival Cruises, MSC Cruises, Princess Cruises, Regent's Seven Seas Explorer, Virgin Voyages, Oceania Cruises, and even the revitalized cruise brand Crystal.
In March, Celebrity Cruises announced it will add pickleball courts to nine of its ships, including two of the newest in their Celebrity Edge Class ships fleet, Celebrity Beyond and Celebrity Apex. The exact locations of the onboard courts vary depending on the ship.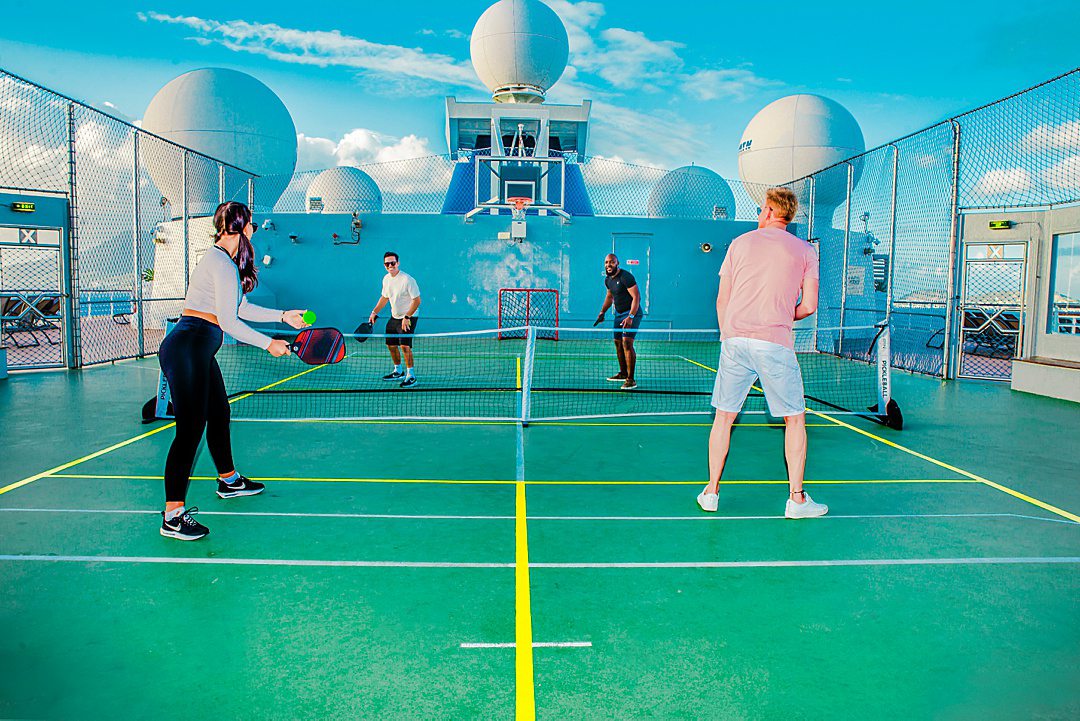 Benefits of Having Pickleball on Cruise Ships
As the sport grows in popularity, vacationers seek cruise ships with amenities like this. The cruise lines with pickleball courts will attract these cruisers.
In addition, pickleball courts take up less room than many other court sports, so cruise ships can fit more courts onboard, given the square footage needed to accommodate them.
What is Pickleball?
When you combine aspects of badminton, tennis, and ping-pong, you get pickleball, a relatively new sport. It was invented in 1965, on Bainbridge Island, Washington, just west of Seattle on Puget Sound.
This court sport is played with two opponents in a singles match or four players on two opposing teams like tennis doubles. The ball is lightweight with holes and between the size of a Wiffle Ball and a ping-pong ball. Racquets – or paddles – are used to play the game. They are also a hybrid, between the size and material of a tennis racquet and a ping-pong paddle.
A pickleball net is a couple of inches lower than a tennis court, with its middle net height reaching 34" compared to 36" in tennis. Also, the total square footage of a pickleball court is smaller than a tennis court; one tennis court can be converted into four pickleball courts if done correctly.
Pickleball is a primarily social game requiring players to be quick on their feet and communicate, regardless of the playing level.
There are two entertaining stories behind how the sport got its name. But regardless of which you believe, pickleball's whimsical title is as fun as the ease of play and enjoyment.
Play Pickleball on Your Next Cruise
If pickleball piques your interest, sign up for your next cruise based on the cruise ships that have pickleball courts. You'll make new friends, get exercise, and have a ball while enjoying the ship's amenities.