Unprecedented Historic 35-Day Civil War River Cruise
The most-awarded U.S. cruise line, American Cruise Lines, announced an unprecedented 35-day Civil War Battlefields river cruise with limited capacity, now available to book. Celebrate America's independence by reserving your spot on this singular historic journey aboard the only 100% all-American cruise line.
The cruise, just shy of five weeks, marries land and river travel to take guests to historic battlefields with outstanding onboard education from Civil War experts.
Disclosure: This page has affiliate links, meaning we may earn a small commission if you click the link and proceed with a purchase at no cost to you. We truly only recommend cruises, experiences, products, and services we personally use. As Amazon Associates, we earn from qualifying purchases.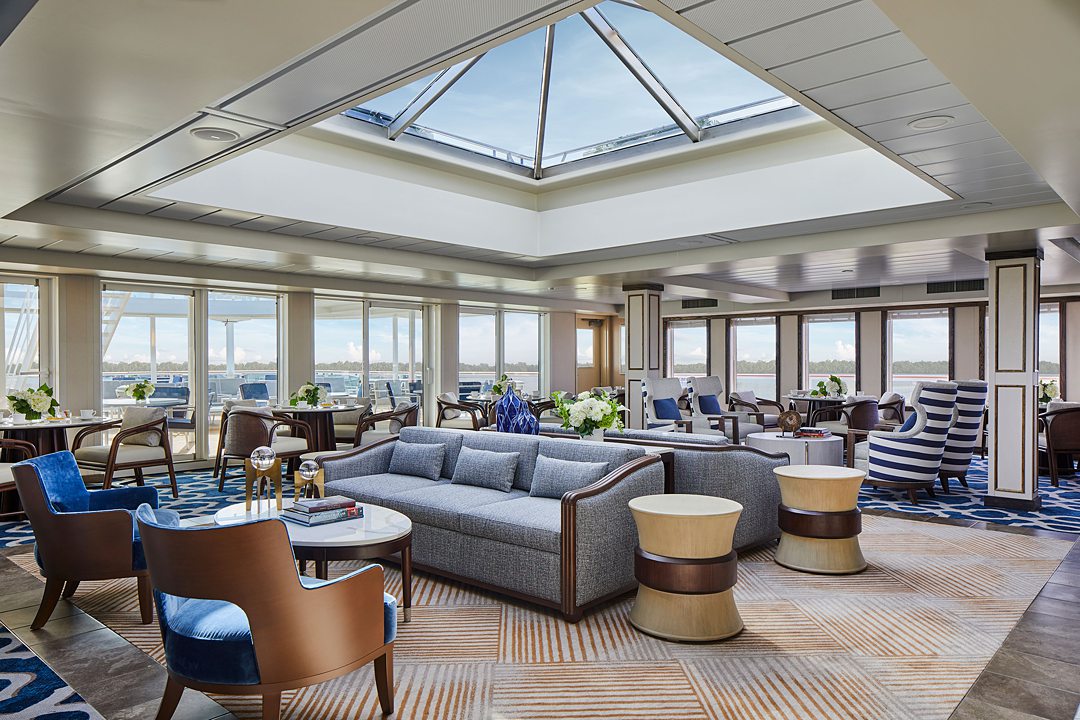 About American Cruise Lines
A pioneer in United States river cruising, American Cruise Lines debuted in 1972 with its first ship. It has grown to a fleet of 17 ships in 50 years, building its ships at Chesapeake Ship Building on the eastern shore. The ships sail on U.S. rivers like the Columbia and Snake Rivers in the Northwest, the Mississippi River in the heart of the United States, and the Tennessee River in the east.
The cruise line offers 50 domestic itineraries in 35 states, hosting 90-180 passengers per vessel. The cruise fares include complimentary pre-cruise hotel stays and domestic flat-rate airfare.
American Cruise Lines previously debuted its 61-day cruise, The Great United States. American Cruise Lines also offers the longest Mississippi River cruise in the country.
American Cruise Lines 35-Day Civil War Battlefields Cruise
The Civil War Battlefields itinerary visits 13 states and all three major theaters of the Civil War, or areas of land and water involved in the fighting. The historic journey begins in New Orleans, LA, on May 4, 2024, and concludes on June 6 in Gettysburg, PA.
Civil War Cruise Transportation
A mix of cruise ships and motorcoaches to Civil War sites make the expedition possible. Sail on three American Cruise Line river ships and multiple waterways.
Board American Harmony on the Mississippi River from New Orleans, a contemporary American riverboat with a central five-story atrium and a large domed skylight. Practice your golf skills on the Sky Deck's putting green.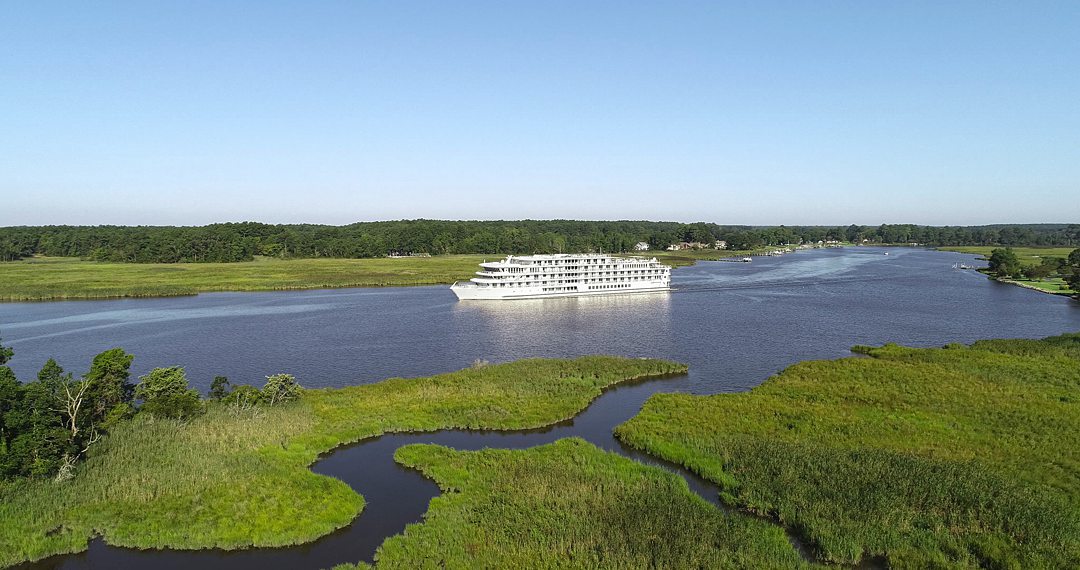 Continue on the Tennessee River on American Symphony, a riverboat that debuted in 2022, with an onboard fitness center. The ship's interiors focus on natural textural elements and serene color palettes.
Complete the water portion of your trip on the Potomac River, East Coast Intracoastal Waterway, and the Chesapeake Bay on American Eagle before concluding on land in Gettysburg.
American Eagle is a new coastal catamaran and the smallest ship of the three Civil War Cruise guests sail on with a capacity of 100 passengers. It has a unique swim and activity platform at its stern and interior design features and color palettes inspired by New England's culture, the Chesapeake Bay, and the Southeast.
Cruise Inclusions and Fare
This unparalleled river cruise includes a complimentary pre-cruise overnight in New Orleans, daily excursions and entertainment, all meals, beverages – including beer and wine with lunch and dinner – and a daily cocktail hour. Onboard WiFi, hotels and transportation between cruise segments, tips, gratuities, and port charges are also included.
The price per person begins at $24,700, depending on stateroom selection; a $5,000 per person deposit is due upon reservation.
Civil War Experts Enrich the American Cruise Lines Onboard Experience
The cruise treats guests to Civil War scholar Bertram Hayes-Davis' leadership, insight, and perspective. He is the great-great-grandson of Jefferson Davis, an American politician who represented Mississippi in the U.S. Senate and House of Representatives. Davis also served as President of the Confederate States from 1861 to 1865.
Hayes-Davis states, "This cruise is one of the most holistic views of the Civil War ever offered. Guests will experience the people, places, and events of the war as they visit the battlefields and stand where history was made. This is a unique opportunity to see the entire scope of the battles of the Civil War and put them in context to each other and the entire conflict."
In addition, onboard enrichment led by additional Civil War experts will discuss the motives, strategies, and personalities that drove each side of the war.
Historic Civil War Cities and Ports
Civil War enthusiasts – from hobbyists to scholars and professionals – will be pleased to visit the war's most notorious sites, including Shiloh and Antietam, where one of the war's most horrific and documented battles happened.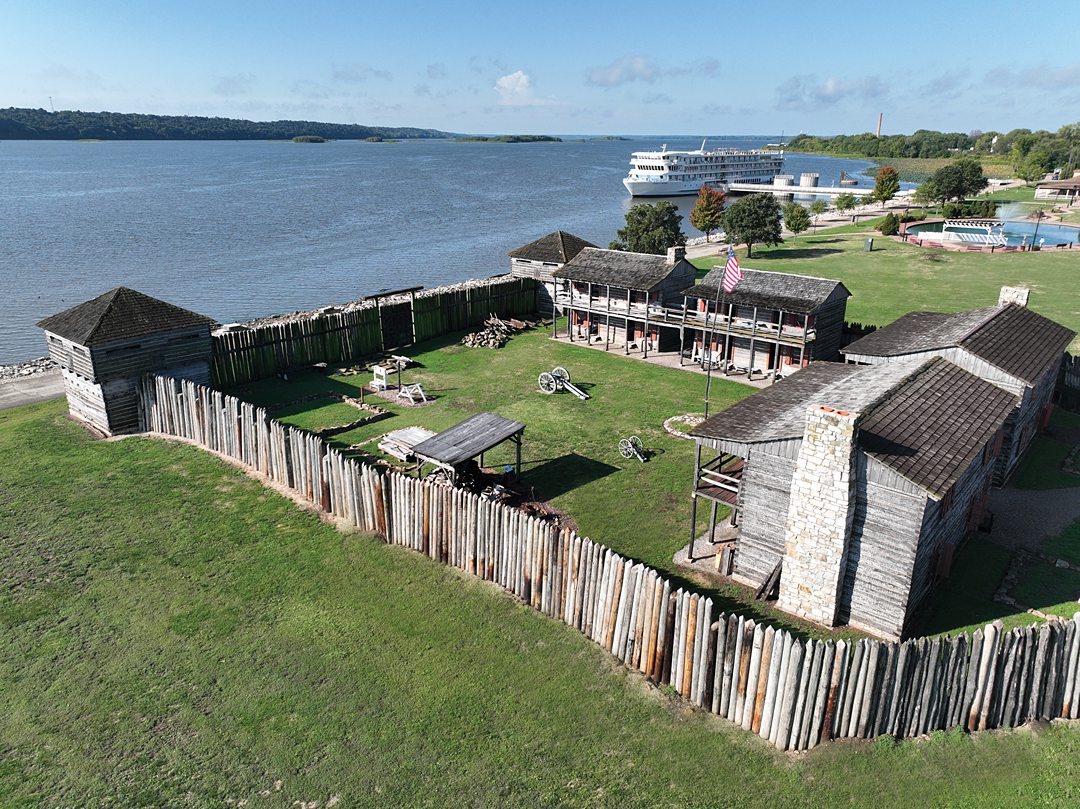 State visits include Louisiana, Tennessee, Georgia, North Carolina, Maryland, and Pennsylvania. Anticipate visits to important South Carolina beach cities from Fort Sumter, SC, where the Civil War began, to Beaufort and Hilton Head. Enjoy North Carolina stops like Kitty Hawk in the Outer Banks to Norfolk, Virginia, where the naval Battle of the Monitor and the Battle of the Merrrimac ships occurred.
While the cruise includes daily excursions, guests can explore ports independently. For example, go to the Country Music Hall of Fame or the Grand Ole Opry when visiting Nashville. Charleston is a great southern city to taste foods like shrimp 'n grits or see the historic mansions on The Battery, near the Charleston waterfront. Visit the National Mall's Smithsonian museums or Capitol Building in Washington, DC. When docked on the Chesapeake Bay, Baltimore's Federal Hill and Inner Harbor are exciting areas to visit.