Incredible Cruise Deals for 2023-2024 Black Friday and Wave Season
Black Friday cruise deals are as phenomenal as Oprah giving away cars! But seriously, some of these deals are so good it's worth booking today to secure the rate or promotion…then you can figure out how to make the trip happen later. The first step is surely booking.
We have experienced cruises with so many of the wonderful places cruise lines on this list, from Emerald to European Waterways, Celebrity Cruises, and more, that we're happy they are offering specials to make dream cruises a reality for so many people!
Many of these 2023 Black Friday and Cyber Monday cruise deals extend in 2024. Be sure to read the expiration date we've included for each deal so you don't miss out. Also, remember that many of the bookings only require a deposit so they're very low risk if you book today and change your mind later.
Disclosure: This post has affiliate links, meaning we may earn a small commission if you click the link and proceed with a purchase at no cost to you. We truly only recommend cruises, experiences, products, and services we personally use. As Amazon Associates, we earn from qualifying purchases.
🕐 Short on time? No Problem!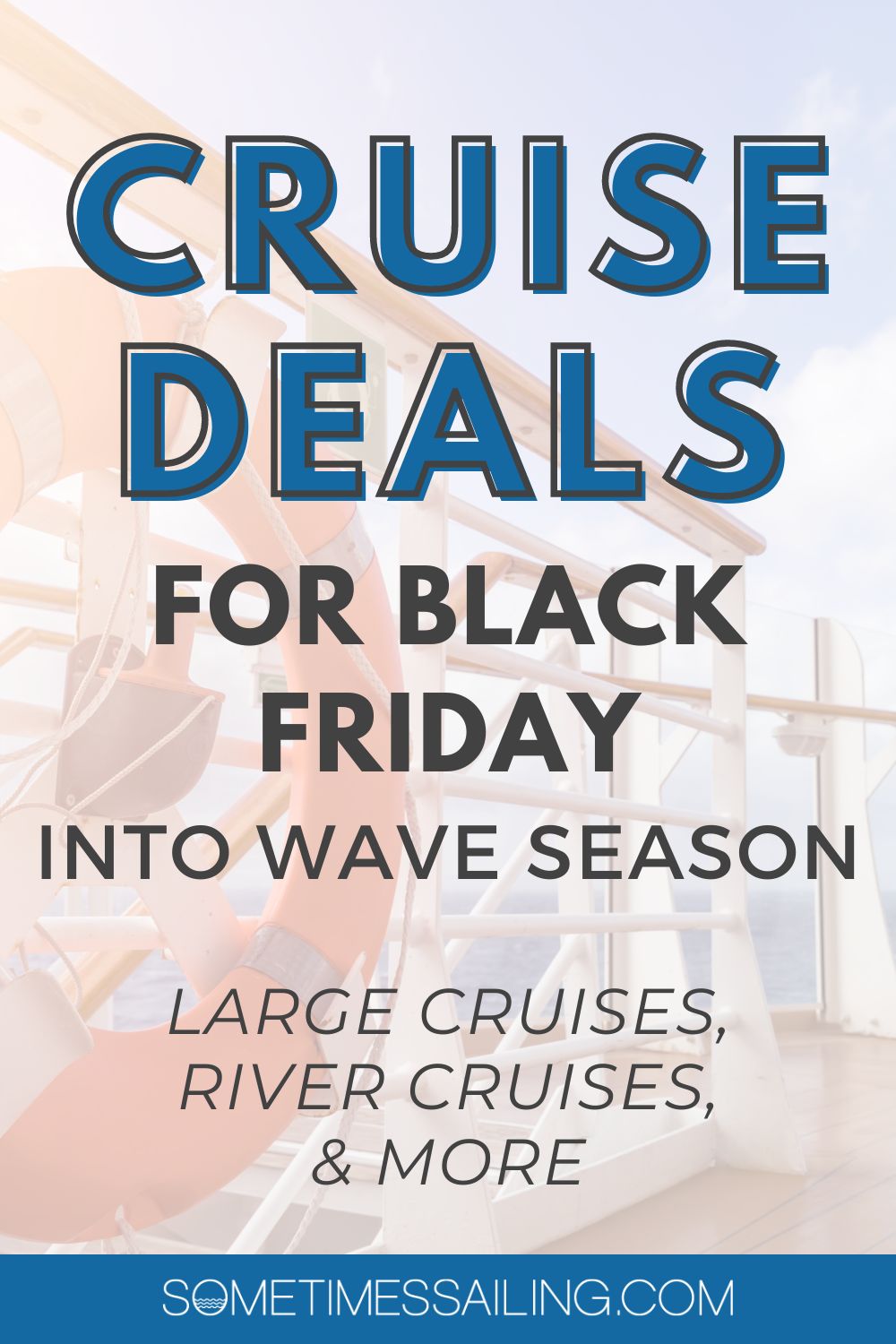 Our Favorite Trustworthy Cruise-Aggregating Site
If you simply want to plug in some search criteria you're interested in and see what cruise availability pops up, we recommend Cruise Direct.
Cruise Direct
Offering Black Friday specials and incentives, like up to 75% off, bonus onboard credits, and exclusive discounts. Save even more on cruise lines like MSC and Norwegian, with free Wi-Fi, open bar, and prepaid gratuities offers.
Cruise Deals Overview for Black Friday, Cyber Monday, and Wave Season
The majority of these deals are available for multiple days until Cyber Monday. In some cases, they're available past Cyber Monday into what is called "Wave Season," when the cruise lines make a big push for sales.
We also recommend using our preferred travel advisor team, Bolds Travel. Simply fill out this form so we can connect you with them. That way, you don't have to do anything else but talk to them once they reach out to you!
Below, we share deals for the following cruise categories and cruise lines.
River Cruises, Sailing, and Barge Cruises:
Emerald
Scenic
Riverside Luxury Cruises
AmaWaterways
Uniworld
American Cruise Lines
American Queen Voyages
European Waterways
Star Clippers
Mid-Size Cruises and Expedition Ships:
Windstar
Regent Seven Seas
Atlas Ocean Voyages
Swan Hellenic
Large Cruise Ships:
Princess Cruises
Cunard
Celebrity Cruises
Holland America Line
Hurtigruten
Regent Seven Seas Cruises
Bolds Travel, our preferred travel agent team, can assist with booking your preferred cruise, at no cost to you. Remember, please inquire with us, Dan and Mikkel, so we can pass along your inquiry after ensuring all the pertinent info they need to contact you is there.
Black Friday, Cyber Monday, and Wave Season Cruise Deals
River Cruises, Sailing, and Barge Cruises
Emerald Cruises
Arguably, it's our favorite river cruise line. We love their excursions, including moderate ones for easy walkers and more active ones for a little bit of a challenge. Emerald Cruises river boats are modern and sleek, and their crew is the greatest.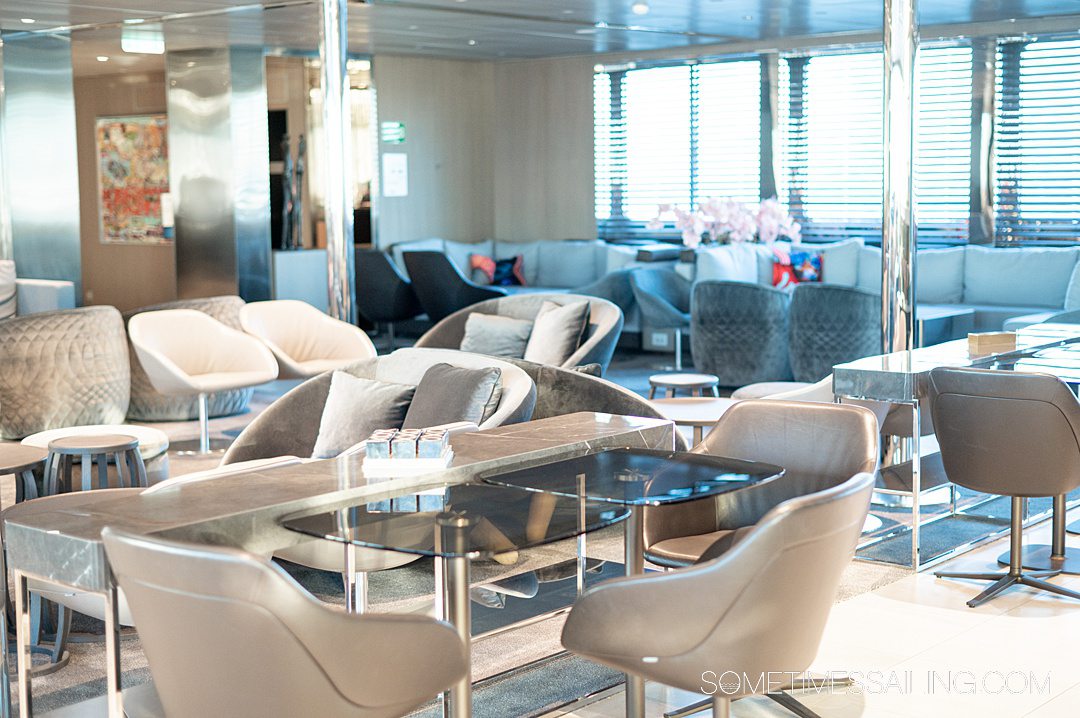 For 2023 they are offering the best deals of the year for up to $6,000 in savings. Here are the details:
Up to $4,500 off river cruises and up to $6,000 off yacht cruises per couple. We loved sailing on Emerald river cruises and their yacht, Emerald Azzurra. We highly recommend it!
Combinable with 2-for-1 fares.
Offer good on select new sailing bookings when secured by November 30, 2023.
Payment in full is due within 30 days of booking or 90 days prior to departure, whichever is sooner.
Scenic
This luxury cruise line is offering savings of up to $15,000:
Up to $5,000 off river cruises and up to $15,000 off yacht cruises per couple.
Combinable with 2-for-1 fares featuring luxury inclusions.
Offer good on select new sailing bookings when secured by November 30, 2023.
Riverside Luxury Cruises
Sail in style abroad a luxury cruise line in Europe.
Receive up to €500 euros onboard credit when you mention HOLIDAY23 and book a spring 2024 river cruise aboard one of their two ships: Riverside Mozart or Riverside Ravel. Spring itineraries depart March 24 through June 30, 2024.
Riverside's Complimentary Indulgences Black Friday offer is applicable for all new bookings in all categories made from November 22 through December 1, 2023.
Select the "Premium All-inclusive with Excursions" for your selected spring cruise to take advantage of the offer.
Travel Advisors can also help you apply the holiday offer for group bookings, yet the offer cannot be combined with a waived single supplement offer, and additional restrictions may apply.
AmaWaterways
Sailing with AmaWaterways was a special experience for us, experiencing the South of France. The cruise line sails all over the world, from South America to Asia and Europe. One of the things we love about AmaWaterways is the amazing excursions included in their cruises. They're all included! Talk about great value.
This year they have a special on Europe or Mekong River Cruises if you book by December 31, 2023: Take advantage of 20% cruise savings when you reserve your 2023 or 2024 cruises by the end of the year.
This offer is available for some of their best itineraries, including The Netherlands & Belgium, and Colors of Provence during the Christmas Markets.
AmaWaterways is also allowing past guests to use Loyalty Savings on all departures with the 20% Cruise Savings. Plus, guests may also benefit from their extended AirPlus special rates on flights reserved through AmaWaterways:
Economy Air at a fixed rate of $899 per person
Premium Economy Air at $2,299 per person
Business Class Air for $4,299 per person
Uniworld
Renown for luxury river cruising, Uniworld is doing something really cute for the holidays! Every day from November 24 through December 15 they are revealing a new cruise deal in their 12 Days of Christmas promotion. The days are revealed during weekdays.
For example, the first day revealed a 50% off their 25-day "Ultimate European Journey" cruise from Bucharest to Amsterdam, sailing September 24, 2023 on S.S. Beatrice.
Each offfer has limited availabily and will close December 15, 2023.
American Cruise Lines
We absolutely loved sailing with American Cruise Lines to explore Tennessee. Their ships are attractive, the crew is really friendly, and they truly help passengers explore fantastic parts of the United States.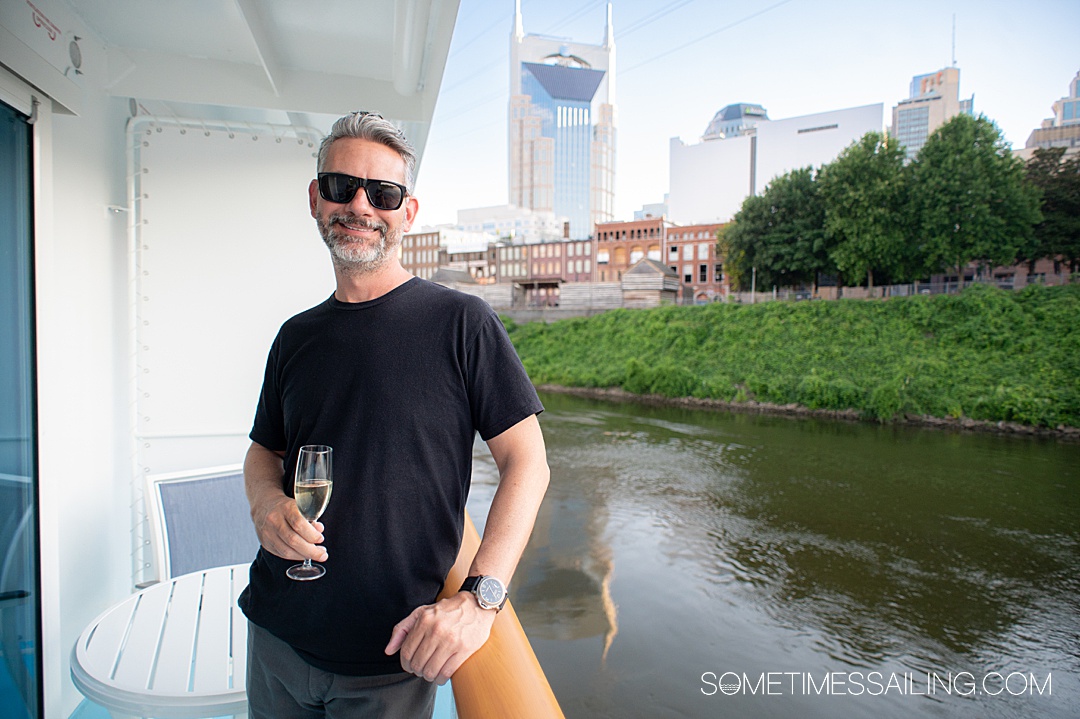 Free airfare is included in this year's special offer.
$1,000 off Spring 2024 Mississippi River cruises: applicable for all February & March 2024 departures of American's Historic Mississippi River cruises (roundtrip from New Orleans) and classic Lower Mississippi River cruises (between Memphis and New Orleans and reverse).
American Queen Voyages
Book your dream American Queen Voyages sailing with their Black Friday cruise deal, including:
Save up to $2,500 per stateroom plus FREE roundtrip air on select 2024 voyages when sailing on American Queen, American Countess, and American Empress.
Guests will have the opportunity to sail the Lower Mississippi, Upper Mississippi, Ohio, Snake, and Columbia rivers while exploring top ports and quaint small towns along the way.
A variety of AQV's Experiential Voyages are also included in this deal.
Available until November 27, 2023.
European Waterways
If you love the small ship cruise experience and haven't been on a barge cruise yet, now is the best time to sign up for a sailing with European Waterways.
We were fortunate enough to sail onboard one of their ships with a maximum passenger capacity of eight and four crew members; it was divine. (And quite literally, we have the most delicious and consistent food we've ever had on any cruise line with European Waterways.)
Their cruise deal this year is for a charter. Their barge ships are not difficult to fill because they only carry a handful of passengers! It's such a unique opportunity.
25% off on whole boat charters on two of its popular hotel barge cruises in France.
The specials are good for the April 7, 2024, departure of the 12-passenger La Belle Epoque in Burgundy and the March 31, 2024, departure of the eight-passenger Enchanté on the Canal du Midi.
With the Black Friday Special, the charter price for La Belle Epoque is $54,375, a saving of $18,125 off the original $72,500 price. The charter price for Enchanté is $42,375, a saving of $14,125 off the original price of $56,500.
Valid when booked between November 24 and December 1, 2023. Subject to availability.
Star Clippers
A variety of promotions are available for Star Clippers. We have sailed onboard Star Clipper in the past, and it's such a down-to-earth vibe onboard and such a lovely unusual experience among cruise options.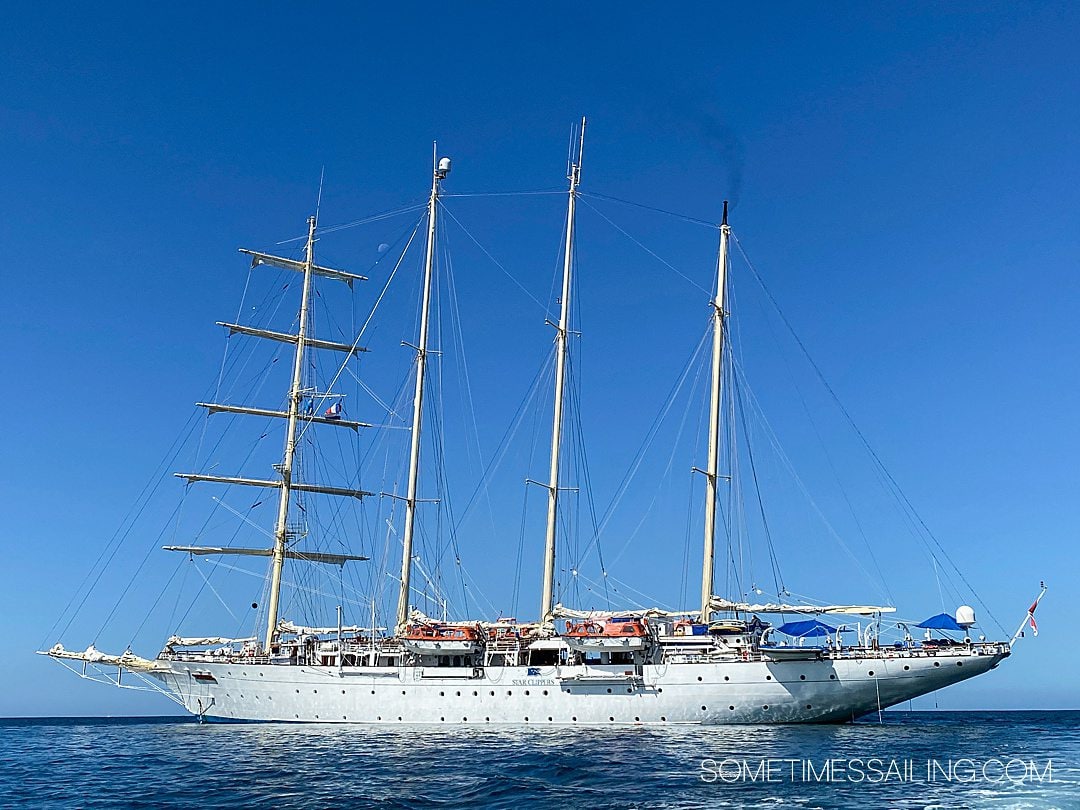 Here are our top two favorite cruise deals this holiday season:
Mediterranean sailing:
Your choice of a $600 Air Credit per cabin OR 1 complimentary hotel stay + 1 free hotel transfer on select 5 to 35-night Star Flyer sailings in the Mediterranean.
Valid on new bookings.
5-night sailings starting from $1,430 per person.
Caribbean cruise:
7-night Caribbean cruise on Star Flyer.
$500 OFF AIR CREDIT PER CABIN + 1 FREE SHORE EXCURSION PER PERSON.
Starting from $1,600 per person.
Both offers have multiple dates available well into 2024, but the offer expires on December 31, 2023, and their ships have limited availability, so book soon.
Mid-Size Cruises and Expedition Ships
Windstar
Their "Thankful for Travel" sale is available until December 1, 2023.
Cruises start as low as $1,399 per guest.
Book by December 1 and Pick Your Perk: one free hotel night (which can be used pre- or post-cruise) OR up to $1,000 Onboard Credit, perfect for putting towards things like in-depth exploration on Windstar's award-winning shore excursions…or extra cocktails as you watch the sunset from your deck chair.
Premium suite guests can select an upgrade to the All-Inclusive Fare, which includes all alcohol, Wi-Fi, and all gratuities.
In addition to the perks, the sale has reduced deposits of 5% on all staterooms and suites.
Regent Seven Seas Cruises
Give yourself or others the Gift of Travel for with this cruise special on this luxury cruise line.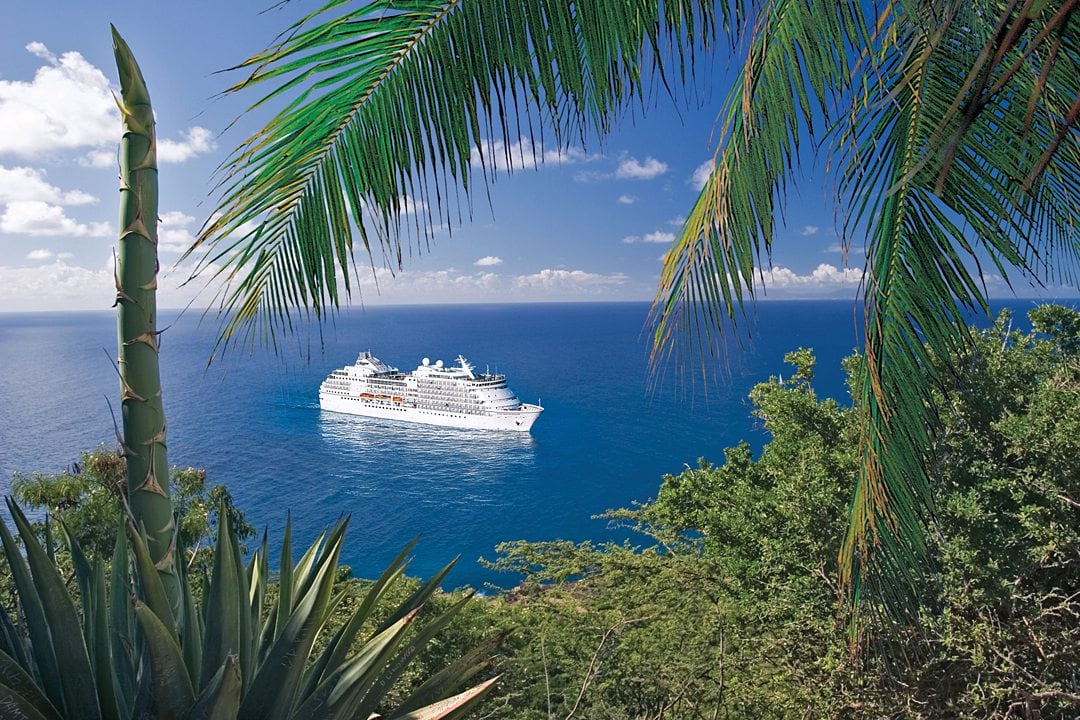 Up To 30% in savings on select 2024 and 2025 voyages.
$1,000 shipboard credit for a limited time as part of their Black Friday Bonus offer.
Offer ends November 30, 2023.
"Gift of Travel" offer is combinable with Special Savings for Kids, Seven Seas Society Savings, Regent Ambassador Savings, Onboard Savings, and Active Standard Consumer Events. Certain restrictions apply.
Atlas Ocean Voyages
Atlas Ocean Voyages has established a name for itself in the luxury expedition cruise line arena in the few years they have been around. They sail in some of the most remote regions, including Antarctica.
Fares from only $1,999 per person.
Second guest sails free.
Book an Adventure Oceanview Stateroom and get a FREE Veranda Upgrade on many 2023 and 2024 all-inclusive expeditions.
Combinable with Second Guest Sails FREE, Fall Savings Event, and more. Atlas' Single Explorer Savings offers the best savings in expedition cruising.
Book by November 30, 2023.
Swan Hellenic
Save up to 50% on cruises in the Arctic, Mediterranean, Middle East, Antarctica, and so much more on one of their boutique, 5-star expedition ships.
Available for select sailings in 2023 and 2024.
Fares are based on double occupancy for Ocean View or Balcony stateroom categories only. This offer excludes suite bookings.
Book by December 4, 2023.
Large Ship Cruise Deals
Cunard
A UK-based cruise line whose highlight is its formal evening. Be sure to pack your gown and tuxedo, and look forward to dancing to a live band in photo-ready attire! Their Grill Suites are their ship-within-a-ship concept worth inquiring about.
Enjoy Fares from $799, plus up to $1,000 Onboard Credit per stateroom.
Book a voyage of 54 nights or longer for two guests in a Queens Grill Suite to receive $500 per person.
Additional savings of up to 20% on spa treatments and onboard gift packages purchased pre-cruise.
Book by November 26, 2023.
Princess Cruises
One of our favorite things about Princess Cruises is The Enclave spa. Be sure to book spa services at some point if you sail with Princess, a classy cruise line that we thoroughly enjoy. (Bolds Travel can book your spa appointments too!)
Here is the cruise deal they're offering for the holidays:
Savings up to 50% off 2024 and 2025 vacations.
Applies to all fare types, including inclusive packages like Princess Plus and Princess Premier, which add popular amenities like WiFi, beverages, desserts, fitness classes, crew gratuities, and more at an even greater savings of up 65% when the inclusive package amenities are purchased separately.
50% off deposits and the opportunity for third and fourth guests to sail for free.
Book by November 30, 2023.
In addition to the Black Friday/Cyber Monday deals, guests can book a limited-time offer running through December 12, 2023, offering guests 50% off cruise fares and 50% off deposits on voyages 45 days or fewer.
Destinations abound with cruises offered to the Mediterranean, Alaska, Japan, Australia & New Zealand, the Caribbean, Panama Canal, Mexico, Hawaiian Islands, Tahiti, California Coast, Northern Europe, British Isles, Greenland, South America & Antarctica, and even World Cruises.
Celebrity Cruises
This is one at the top of our list of our favorite big-ship cruise lines. We highly recommend booking The Retreat suite class if you sail with Celebrity Cruises. You won't regret it!
Take 75% off the second guest.
Save up to $650 per stateroom.
This includes bookings for the newest ship, Xcel, whose name was announced in early November 2023. The ship premieres in November 2025 in the Caribbean.
Holland America Line
This is a fantastic cruise line for cruise guests sailing without kids (they allow kids, it's just not a cruise line that specializes in that sort of thing in our eyes) who are looking for great value and itineraries on lovely ocean ships. We thoroughly enjoyed our cruise to Canada and New Englad on Holland America Line's Zuiderdam ship.
For Black Friday and Cyber Monday, they're offering the following "Black Friday" promotion on more than 800 departures from December 2023 through select 2025 cruises if you book by December 1, 2023:
Prepaid stateroom crew appreciation (applied to the first and second guests in a stateroom) for guests who book select cruises through 2025, resulting in an added value of up to nearly $700 per person, depending on the length of sailing. The value of gratuities ranges from $112 for a seven-day cruise to $688 for a 43-day sailing per person.
Black Friday promotional sailings also feature discounts of up to 30% off cruise-only fares, available on a variety of worldwide itineraries spanning Alaska, the Caribbean, Europe, Asia, Australia/New Zealand, South America, and Antarctica. The reduced fare also applies to the cruise portion of an Alaska Cruise tour, combining an Alaska cruise with an overland tour to Denali and the Yukon.
Guests who want to add more value to their cruise can combine the Black Friday offer with Holland America Line's popular Have It All premium cruise package, including shore excursions, a beverage package, specialty dining, and Wi-Fi.
Guests who book the Have It All premium fare receive even more amenities included in their booking:
Depending on the cruise length, guests can enjoy up to three shore excursions valued at $100 each. A wide selection of tours worldwide are available, ranging from active adventures and immersive culinary experiences to historical explorations and cultural discoveries.
With the Signature Beverage Package, guests can savor a wide range of wine, beer, spirits, cocktails, soda, coffee, and more, with bar service charges included.
Depending on the ship and cruise duration, guests can indulge in Holland America Line's award-winning specialty dining for up to three nights. Pinnacle Grill offers the ultimate steakhouse experience at sea, while Tamarind showcases the traditions of Southeast Asia, China, and Japan. Canaletto serves authentic Italian cuisine.
A Wi-Fi Surf Package keeps travelers connected while away from home. With Holland America Line's most popular package, guests can access their favorite websites, including email, news, sports, and more.
The Black Friday Sale excludes Grand Voyages and itineraries that are less than five days.
Oceania Cruises
Enjoy small ship luxury for less with savings of up to $5,400 per stateroom plus simply MORE with 2 for 1 Cruise Fares, Free Roundtrip Airfare with Free Airport Transfers*; Free Shore Excursions; Free Champagne, Wine and More; Free Gourmet Specialty Dining; and Free Unlimited WiFi.
The deal is available for over 100 sailings for 2023 and 2024.
Available through December 5, 2023.
Hurtigruten
This Norwegian cruise line is one of our favorites in terms of leading the way to a more sustainable future. We also absolutely love Norway!
Book before November 30, 2023, for up to 50% off select voyages to the fjords, islands, and legends of the Norwegian coast in 2024. (This only applies to the cruise portion of the package. Displayed "from" prices on their site are per person, based on double occupancy.)
Offer is valid for new, individual bookings for select Hurtigruten Norwegian Coastal Express, Svalbard Express, North Cape Express, and Spitsbergen Adventurer voyages.
This offer is combinable with the Ambassador and Child offers.
Valid from November 17 until November 30, 2023.
🌎 Don't postpone your dream vacation: Fill out our simple inquiry form to start the conversation to book your next trip! 🌍
Why Black Friday, Cyber Monday, and Wave Season Are Good Times to Book a Cruise
Every year, we see the best cruise deals during the week leading up to Black Friday through Cyber Monday. Typically, they extend into "Wave Season" the following month or two. This is a wonderful time when cruise lines have promotional offerings until February and rarely (but sometimes) into March.
You should snag your deal ASAP because the longer you wait, the bigger the risk the cabin you prefer isn't available. So, time is of the utmost importance!
Cruise Essentials for Your Next Cruise Vacation
If you want to shop for tangible items, check out our favorite cruise items. Some of them are incredible things to include in a gift to anyone you want to surprise with a cruise.
Also, be sure to check out our Cruise Essentials Amazon list in our Amazon shop. Some of the items are very much discounted for the holidays. We also have a Disney Cruise Line-specific list for all the Disney Cruise Line fans out there!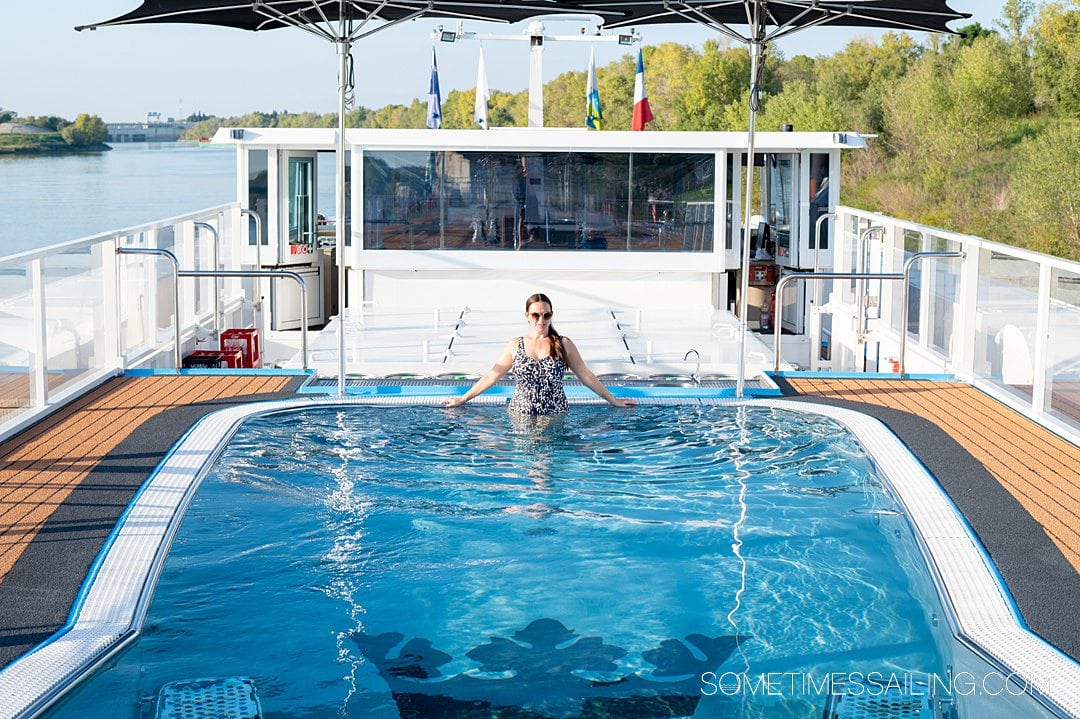 Let Us Know Your Favorite Wave Season & Black Friday Cruise Deals!
Know about a cruise deal we didn't mention? Let us know in the comments below. We'd love to hear about it!