Top Winter Cruises: Where to Vacation in December and November
Winter cruises are a unique travel experience that blends luxury, adventure, and beautiful scenery. Setting sail in winter promises memorable experiences and a break from routine.
From navigating through crystal-clear fjords and viewing the breathtaking Northern Lights to discovering sun-kissed tropical islands and taking part in festive holiday celebrations, a winter cruise will leave you with a lifetime of treasured memories.
Disclosure: This page has affiliate links, meaning we may earn a small commission if you click the link and proceed with a purchase at no cost to you. We recommend cruises, experiences, products, and services we personally use. As Amazon Associates, we earn from qualifying purchases.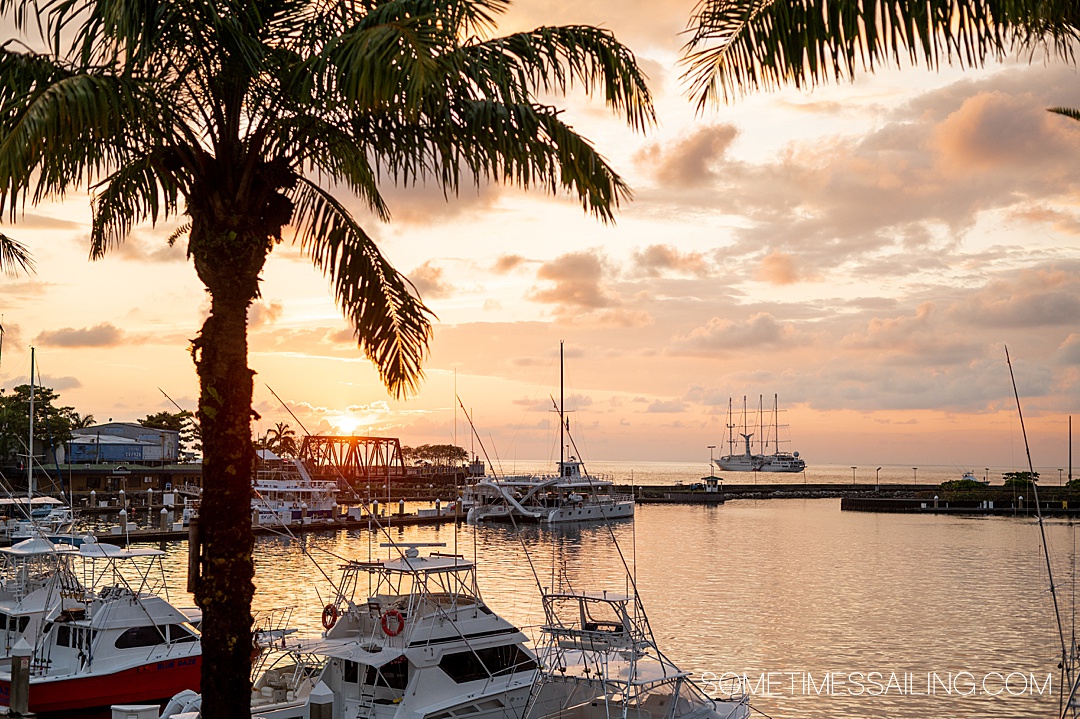 🕐 Short on time? No Problem!
Winter Cruises in Warm Weather Destinations for November and December
Below, we go through each of the following destinations and explain a bit about what to expect in terms of winter cruise choices. Click the destination to be taken to that section or simply continue to scroll down through the post for the best well-rounded picture of your winter cruise options:
➜ Costa Rica
Offering a myriad of reasons to embark on a winter seafaring adventure, Costa Rica boasts lush rainforests, pristine beaches, and abundant wildlife. From the picturesque coastal city of Puntarenas to the vibrant capital of San Jose, there are several cities and sights to explore. Some cruise lines, like Windstar, will combine Costa Rica with neighboring Panama.
The types of cruises that typically sail Costa Rica range from large cruise liners to smaller ships, like Star Clippers. Some cruises focus on exploring the country's natural wonders, offering opportunities for activities like snorkeling, hiking through rainforests, and zip-lining. Others may emphasize cultural immersion, with visits to local communities and opportunities to learn about Costa Rica's rich history and traditions.
For those considering a winter cruise in Costa Rica, the primary port is Puerto Caldera (Puntarenas), located on the country's central Pacific coast. You can take a walk along the beach or stroll the Paseo de los Turista (Pedestrian Blvd) when your cruise ship docks.
While there are no overnight river cruises in Costa Rica, you can delve into the heart of Central America's rainforests, observe diverse wildlife, and immerse yourself in the captivating natural beauty of the region.
Two popular cruise options are the Jungle River Cruise at Palo Verde National Park and the Palo Verde National Park Jungle River Cruise, but these journeys are only a few hours long. For overnight sailings, look to ocean cruises that we have shared above.
Costa Rica enjoys a tropical climate year-round. The winter season is December through April — also known as the dry season. It is the most ideal time to visit and is considered the high season for tourism. This is when cruises in Costa Rica are readily available when cruise lines reposition themselves in Central America for winter.
➜ Panama
With its strategic location bridging the continents of North and South America, Panama serves as a gateway between oceans. From the world-renowned Panama Canal, a marvel of engineering, to the pristine islands of the Caribbean and the captivating biodiversity of the rainforests, Panama provides an ideal starting point for a memorable winter cruise adventure.
The primary port for a winter cruise from Panama is Colon (Puerto de Cruceros), located nearest to Enrique Adolfo Jiménez Airport. Various cruises provide an awe-inspiring journey through the locks of the Panama Canal. Others explore the diverse islands and coastlines of the Caribbean or head into the mysticism of South American history on expedition cruises that will take you to other Central and South American countries.
Winter is Panama's dry season, which lasts from December to April. Expect pleasant weather with high temperatures and little chance of rain. This means it's very busy, especially throughout the Christmas and New Year's holidays. In order to guarantee availability, it's a good idea to plan ahead and reserve excursions or attractions in advance.
➜ Mexico
A winter cruise in Mexico promises an unforgettable experience, where travelers can encounter Mexico's diverse regions showcasing a mix of ancient ruins, colonial cities, beautiful beaches, and flavorful cuisine.
Mexico generally experiences pleasant weather during the winter months, with mild temperatures and lower humidity. This makes it an ideal time to explore the country's coastal regions and indulge in outdoor activities.
Several popular ports of call are accessible through Princess Cruises or Celebrity Cruises. Both cruise ships embark from Los Angeles or San Fransisco to places including Cozumel, Cancun, Puerto Vallarta, and Cabo San Lucas.
➜ Check Celebrity Cruises Promotions on Priceline
For beach lovers and fans of scuba diving or snorkeling, Cozumel is a wintertime paradise. The UNESCO-listed Mayan ruins of Tulum and Chichen Itza are easily accessible from Cancun, while Puerto Vallarta is a coastal city renowned for its stunning beaches, cobblestone alleys, and thriving arts scene.
Cabo San Lucas visitors may take in the famed Land's End rock formations, unwind on the spotless beaches, and go whale-watching, kayaking, or snorkeling.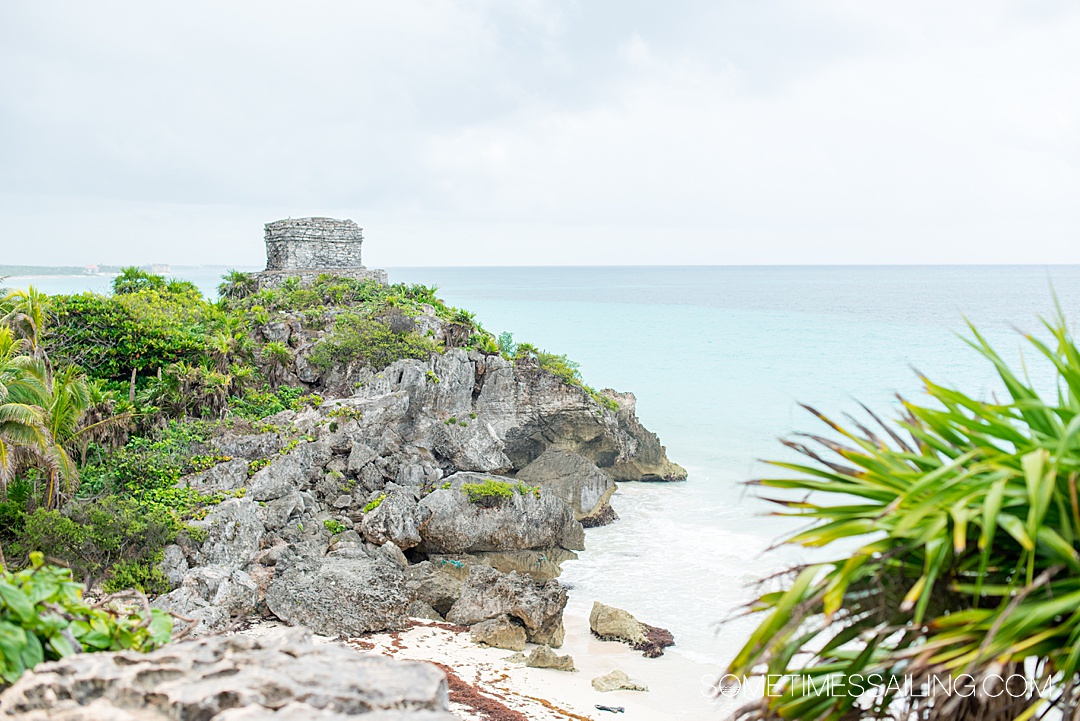 ➜ Caribbean
Ready for sun-soaked relaxation and exhilarating adventures? Winter months from December to February offer less rainfall and nice temperatures, so you won't melt in the usual humidity.
A winter cruise in the Caribbean promises an unforgettable journey where you can bask in the warm sunshine, enjoy local traditions, and welcome the laid-back island lifestyle. Some of the most popular destinations include the Bahamas, Jamaica, the Cayman Islands, Barbados, and St. Lucia. Nearly all major cruise lines sail to this region.
A Caribbean cruise typically features a variety of ports and itineraries, allowing travelers to explore multiple islands. From larger cruise liners to smaller luxury ships like Emerald Cruises yachts, there are options to suit different preferences and budgets.
Some cruises focus on specific regions, such as the Eastern Caribbean, Western Caribbean, or Southern Caribbean, while others offer longer itineraries that encompass a wider range of islands.
In destinations like Puerto Rico, travelers can stroll through the colorful streets of Old San Juan and visit the impressive El Morro fortress. Discover hidden coves and enjoy world-class sailing in the British Virgin Islands.
In destinations like Puerto Rico, travelers can stroll through the colorful streets of Old San Juan and visit the impressive El Morro fortress. Discover hidden coves and enjoy world-class sailing in the British Virgin Islands. Explore UNESCO World Heritage site Bridgetown in Barbados during a shore excursion or relax on stunning white-sand beaches. Each island is waiting to be explored!
In Barbados, you can take a shore excursion to explore the historic Bridgetown, a UNESCO World Heritage site, and relax on stunning white-sand beaches. Each island is waiting to be explored!
➜ Ecuador
Galapagos
Check off a bucket list destination when you head to the Galapagos Islands to explore one of the most remarkable natural areas on Earth. Since Ecuador — and the Galapagos Islands — are near the equator, it has a similar climate year-round, making cruising there during winter ideal. Head to the area that inspired Charles Darwin's theory of evolution and see Darwin finches in person.
Winter cruises in the Galapagos typically occur on smaller expedition vessels to ensure an intimate and eco-friendly experience. These cruises often have expert naturalist guides who provide insightful commentary and lead excursions, enabling passengers to fully appreciate the unique wildlife and ecosystems of the islands.
December through May is the ideal time to visit the Galapagos Islands though they are a year-round cruise destination. These months fall within the warm season, and the ocean is clear and warm. Sunny days are broken up by brief tropical rains that keep the greenery lush.
Each island in the archipelago boasts its own unique features and wildlife. Explore the rocky shores of Fernandina Island, observing marine iguanas and flightless cormorant birds. Then visit Genovesa Island, known as the "Bird Island," where you can see the red-footed and Nazca boobies, frigatebirds, and the elusive short-eared owl.
To access the Galapagos Islands, you'll fly into Quito or Guayaquil, Ecuador, and then take a domestic flight to the main airport on the island of Baltra or San Cristobal. From there, you'll board the cruise ship.
Ecuador Coast
A remarkable blend of natural beauty, cultural exploration, and coastal charm, the Ecuadorian coast provides an ideal winter cruise opportunity. From November to March, temperatures range between 67°F to 50°F offering cool but pleasant temperatures.
Here you may cruise along the Pacific coast to see the city of Guayaquil, often referred to as the "Pearl of the Pacific." Take a walk along the scenic Malecón 2000 boardwalk or visit Guayaquil's museums and art galleries. Then make a port of call in Salinas, renowned for its pristine beaches, vibrant nightlife, and water sports activities. The town of Manta also provides opportunities to explore Ecuador's fishing culture, visit local markets, and admire the iconic Manta Bay.
Smaller cruises like Kontiki Expeditions cruise the Manibi coast, focusing on the exploration of marine reserves and coastal habitats, providing opportunities for snorkeling, diving, and encounters with unique marine life and birds, like Blue-footed boobies.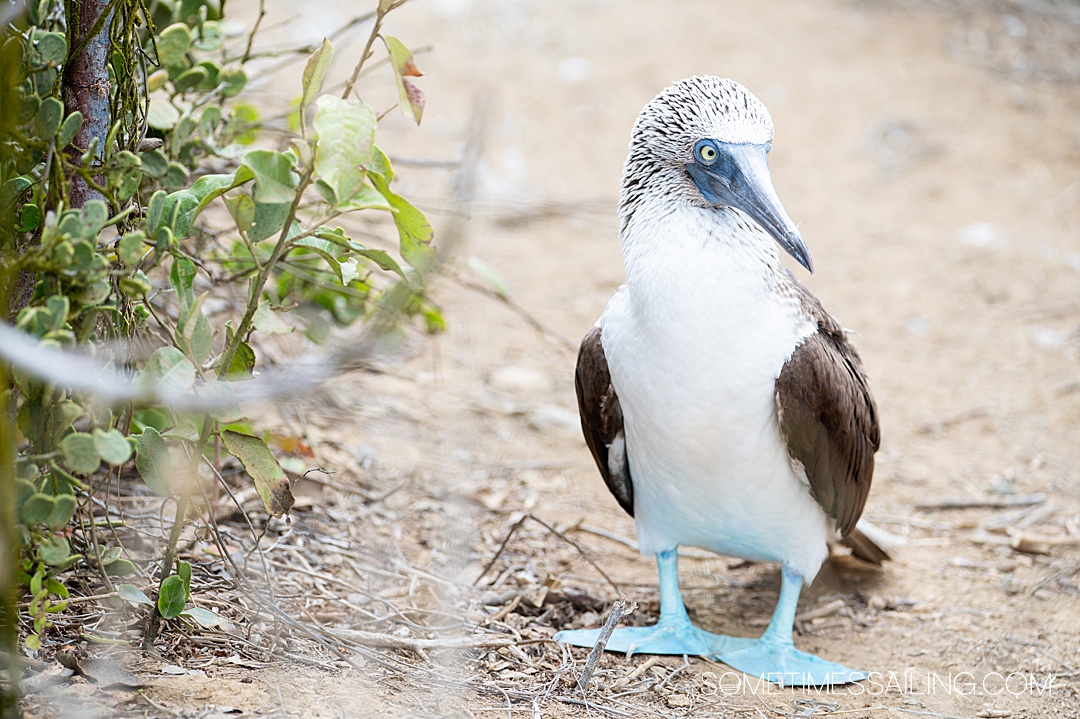 Cruises typically start from the main ports of Guayaquil or Manta. Guayaquil has its own airport making it readily accessible, while it's best to fly to Quito first, stay overnight, and then travel to Manta to reach the port of embarkation.
➜ Middle East
From magnificent modern cities to ancient ruins and desert landscapes, the Middle East offers a diverse range of experiences for cruise travelers. A winter cruise in the Middle East promises an immersive journey through ancient civilizations, iconic landmarks, and Middle Eastern cuisine.
The ports of call for cruise ships, including Dubai, Abu Dhabi, Muscat, and Aqaba, offer access to delve into the rich tapestry of the Middle East. Windstar operates fantastic cruises in this region.
Dubai is a popular starting point for many cruises in the Middle East. This iconic city, with an abundance of skyscrapers and extravagance, captivates visitors with its record-breaking architecture, luxury shopping malls, and plentiful entertainment options. Marvel at the city's iconic landmarks, such as the Burj Khalifa, the tallest building in the world, and the Palm Jumeirah, an impressive palm-shaped manmade island.
Abu Dhabi, the UAE's capital, showcases a rich cultural heritage. It is exemplified by the majestic Sheikh Zayed Grand Mosque, the cultural district of Saadiyat Island, and the unique architecture of the Louvre Abu Dhabi.
Oman's main city, Muscat, is a city of breathtaking contrasts. Wander through the labyrinthine streets of the Mutrah Souq, soak in the beauty of the Sultan Qaboos Grand Mosque, and explore historic forts, such as Al Jalali and Al Mirani.
Aqaba, Jordan, is a gateway to the fascinating ancient city of Petra, a UNESCO World Heritage site. It's also renowned for its stunning coral reefs, making it a popular destination for snorkeling and diving.
Keep the weather in mind during winter months. It is very hot and humid in the Middle East, so be prepared with appropriate clothing and sunscreen. Plan for some indoor escapes to cool off in air conditioning.
➜ Egypt
Journey through time along the majestic Nile River. Egypt's storied past is woven into the fabric of its ancient temples, magnificent pyramids, and bustling cities.
Starting in Cairo, the bustling capital, one can explore the renowned Giza Plateau, home to the awe-inspiring Great Pyramids of Giza and the Sphinx.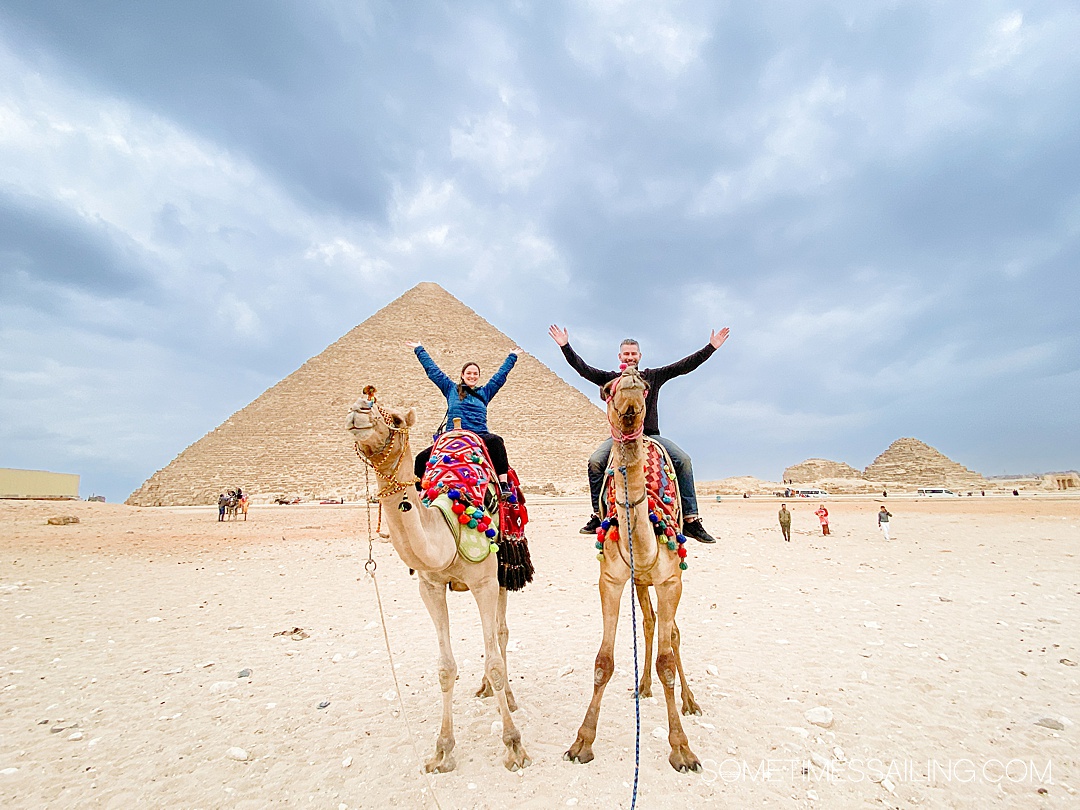 Cruises along the Nile often make stops at historic cities such as Luxor and Aswan, where ancient temples, tombs, and ruins await. The Valley of the Kings, Karnak Temple Complex, and Abu Simbel are just a few of the captivating sites that can be explored along the Nile's riverbanks.
From luxurious river cruises to ocean cruises like Celestyal Cruises and its Three Continents cruise, you'll enjoy expertly guided tours to historical sites and go on cultural excursions.
The primary port of embarkation for a winter cruise in Egypt is usually Luxor or Aswan, as they offer access to the most significant ancient sites along the Nile. These ports are well-connected to major international airports, making them easily accessible.
Winter in Egypt is from December to February and brings milder temperatures, making it an ideal time to explore outdoor activities. However, it can be surprisingly cool in the mornings and evenings, so be sure to pack layers.
➜ Monte Carlo
Monte Carlo, the glamorous city-state nestled on the French Riviera, provides a captivating backdrop for a winter cruise. Renowned for its unique blend of sophistication, opulent casinos, luxurious yachts, and stunning Mediterranean vistas, Monte Carlo offers an opportunity to indulge in elegance.
Beyond the city, the French Riviera beckons with its enchanting coastal towns such as Nice, Cannes, and Saint-Tropez. They are all known for their pristine beaches, charming promenades, and vibrant nightlife.
The port of Monte Carlo often serves as the embarkation point for winter cruises in this region, although it's common for Monte Carlo to simply be a port of call for luxury cruises or smaller boutique ships. Mediterranean cruises often include multiple ports of call, allowing passengers to discover a variety of destinations along the coastline.
One advantage to enjoying a winter season cruise along the French Riviera is there will be fewer crowds due to the cooler temperatures.
➜ Tahiti
A tropical paradise in the heart of the South Pacific, Tahiti beckons you with its breathtaking beauty, Polynesian charm, and a sense of tranquility. Tahiti's allure as a departure point for a winter cruise lies in its unmatched natural magnificence and the unique experiences it offers.
Cruises in Tahiti typically explore a variety of islands, each with its own unique allure. Bora Bora, known as the "Pearl of the Pacific," entices with its breathtaking lagoons. Moorea offers a laid-back atmosphere, lush mountains, and opportunities for hiking, dolphin encounters, and exploring pineapple plantations.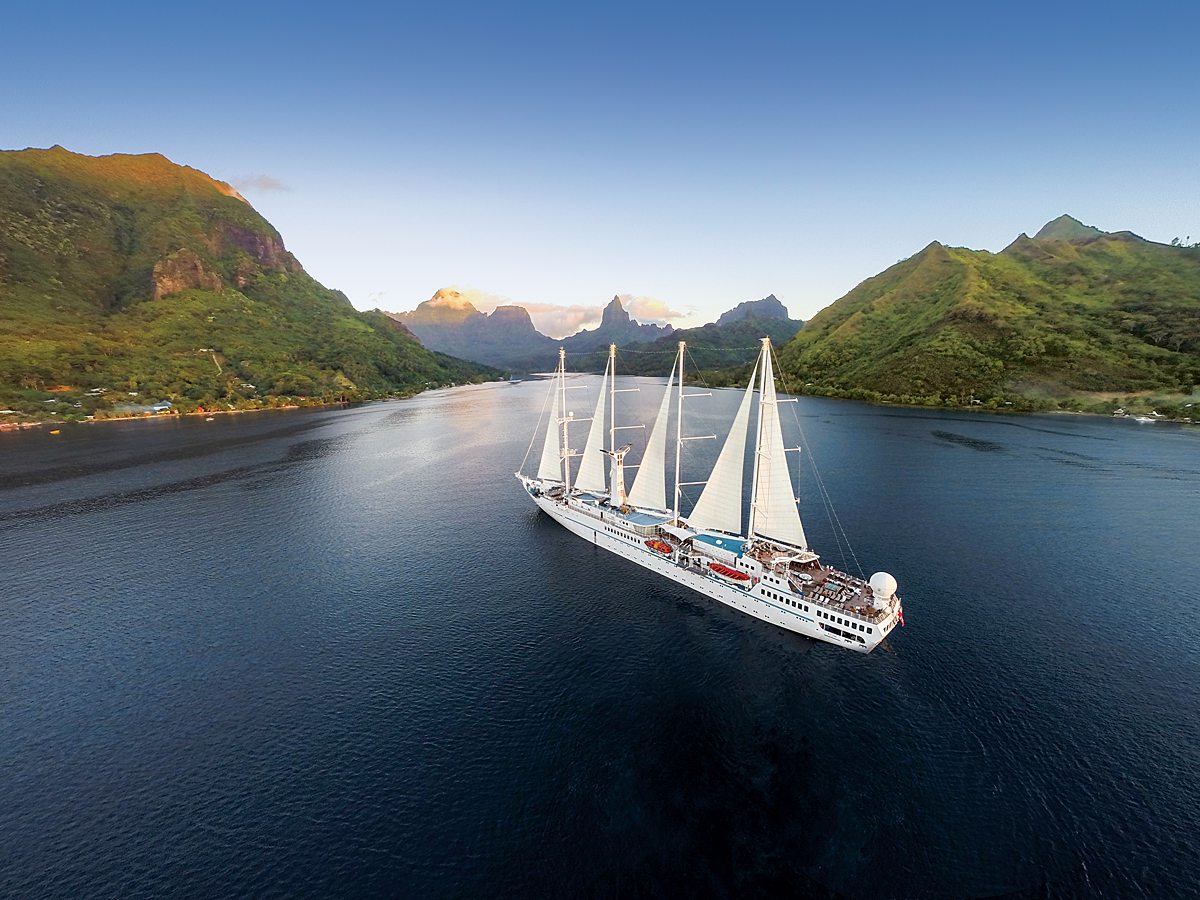 Raiatea, the spiritual and cultural heart of French Polynesia, boasts ancient maraes (sacred sites), vanilla plantations, and the opportunity to sail on traditional Polynesian outrigger canoes.
Tahiti cruises range from intimate sailing yachts to luxurious cruise ships. Small-ship cruises in French Polynesia, like Windstar, often offer a more immersive and personalized experience, allowing guests to access smaller and more remote islands that larger vessels cannot reach. These cruises frequently feature expert guides who provide insights into the local culture, history, and ecology of the islands.
The primary port for embarkation on a winter cruise in Tahiti is Papeete, the capital city of French Polynesia. Papeete's Faa'a International Airport offers convenient access to the island. The primary port for embarking on your winter cruise is Vaitape, Bora Bora, the island's main town.
Make note that it's the hot and humid season here from November to April and is outside of the tourist season. This may affect the operating times of local attractions.
➜ Southeast Asia
Comprising countries such as Thailand, Vietnam, Malaysia, Singapore, and Indonesia, Southeast Asia showcases a fascinating blend of ancient traditions, bustling cities, and spectacular scenery.
Southeast Asia has a tropical climate. The winter months — from December to February — generally offer dry and warm weather, making it an ideal time to visit.
The appeal of Southeast Asia as a departure point for a winter cruise lies in its incredible diversity and cultural richness. The region is home to iconic destinations such as:
Thailand's vibrant capital city of Bangkok, with ornate temples and bustling markets.
Chi Minh City in Vietnam, with its colonial architecture and bustling streets.
Ho and Singapore, a modern metropolis that seamlessly blends tradition with innovation, and Bali, a volcanic and beach paradise.
Hop on board a Holland America Cruise in either Hong Kong or Singapore or a Princess Cruise, typically departing from Perth or Singapore, to begin your adventure.
➜ Australia and New Zealand
Australia and New Zealand, two mesmerizing countries in the Southern Hemisphere that are a part of Oceania, offer unique wildlife and natural wonders.
Keep in mind that winter is actually summer from November to February in the land down under because it's in the Southern Hemisphere, so pack accordingly.
Australia is home to iconic landmarks such as the Sydney Opera House, the Great Barrier Reef, and the ancient monolith of Uluru (Ayers Rock). The country's coastal regions offer pristine beaches, vibrant cities like Melbourne and Brisbane, and the chance to encounter unique wildlife. See kangaroos, koalas, and the elusive platypus in Australia.
New Zealand boasts awe-inspiring landscapes, from the geothermal wonders of Rotorua to the dramatic fjords of Milford Sound and the breathtaking mountains of Queenstown. It's renowned for its Maori culture and warm hospitality.
Popular ports in Australia include Sydney, Melbourne, Brisbane, and Cairns. In New Zealand, cruises often visit ports such as Auckland, Wellington, Christchurch, and Dunedin, offering opportunities to explore stunning national parks and experience Maori culture.
Both Holland America and Princess Cruises focus on exploring these regions. You can even sail across the Pacific from San Diego to Oceania for an epic adventure.
Magical (Cold) Destinations for Winter Cruises
➜ River Cruises in Europe
The Danube River in Central Europe is a popular cruise option year-round, but nothing compares to Christmas time. You'll see bridges and buildings aglow with holiday decorations. You will feel as if you're in a real-life Hallmark card.
You'll be able to explore the incredible Christmas markets like nowhere else in the world and may even see European cities covered in fresh snow cover.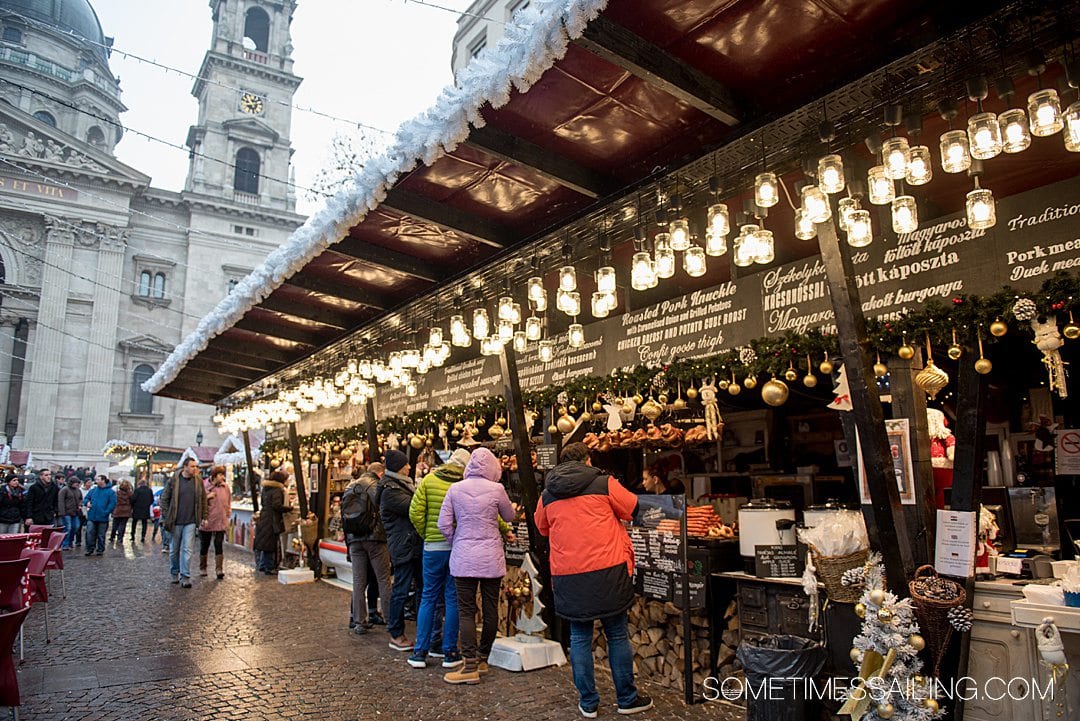 Viking Cruises is highly regarded as a cruise line offering some of the best Christmas Market cruises. They often offer a new Christmas river cruise itinerary each year and repeat the most popular itineraries. For example, experience the holidays in Europe along the Elbe, the Seine, the Rhine, the Main, and Moselle rivers.
Other river cruise lines, such as AmaWaterways and Emerald Cruises, offer similar destinations and ports of call throughout Hungary, Austria, Germany, and France.
Other Christmas and New Year Cruises
One of the best places to cruise in December is to an area that really embraces the holidays or on a cruise with a special, seasonal itinerary.
For something spectacular over Christmas, head to Norway. Sail up into the Arctic Circle past Norwegian Fjords to witness the Northern Lights, spot orcas and humpback whales. Take a cable car ride up for a picturesque view of the city of Tromsø, and even try a dog sledding adventure. A holiday cruise will include festive food, music, and cheer.
Or enjoy a magical Christmas cruise in the South Pole with Global Journeys. Embark in Buenos Aires to experience 13 days of exploring the Antarctic. You can also choose to take a very special journey and cruise into the New Year.
Disney lovers will appreciate a Very Merrytime Cruise by Disney Cruise Line, where you'll experience a larger-than-life Christmas at sea. Various cruises voyage from Fort Lauderdale, Port Canaveral, or Galveston, Texas to the Bahamas or Caribbean islands.
Special Thanksgiving Cruises
Surprise your family with a unique Thanksgiving. Travel aboard a "Funtastic Thanksgiving Cruise" with Carnival or stay close to home with American Cruise Lines river cruises. Explore Mississippi, Florida, Napa Valley, Charleston, or Portland while enjoying a traditional Thanksgiving feast.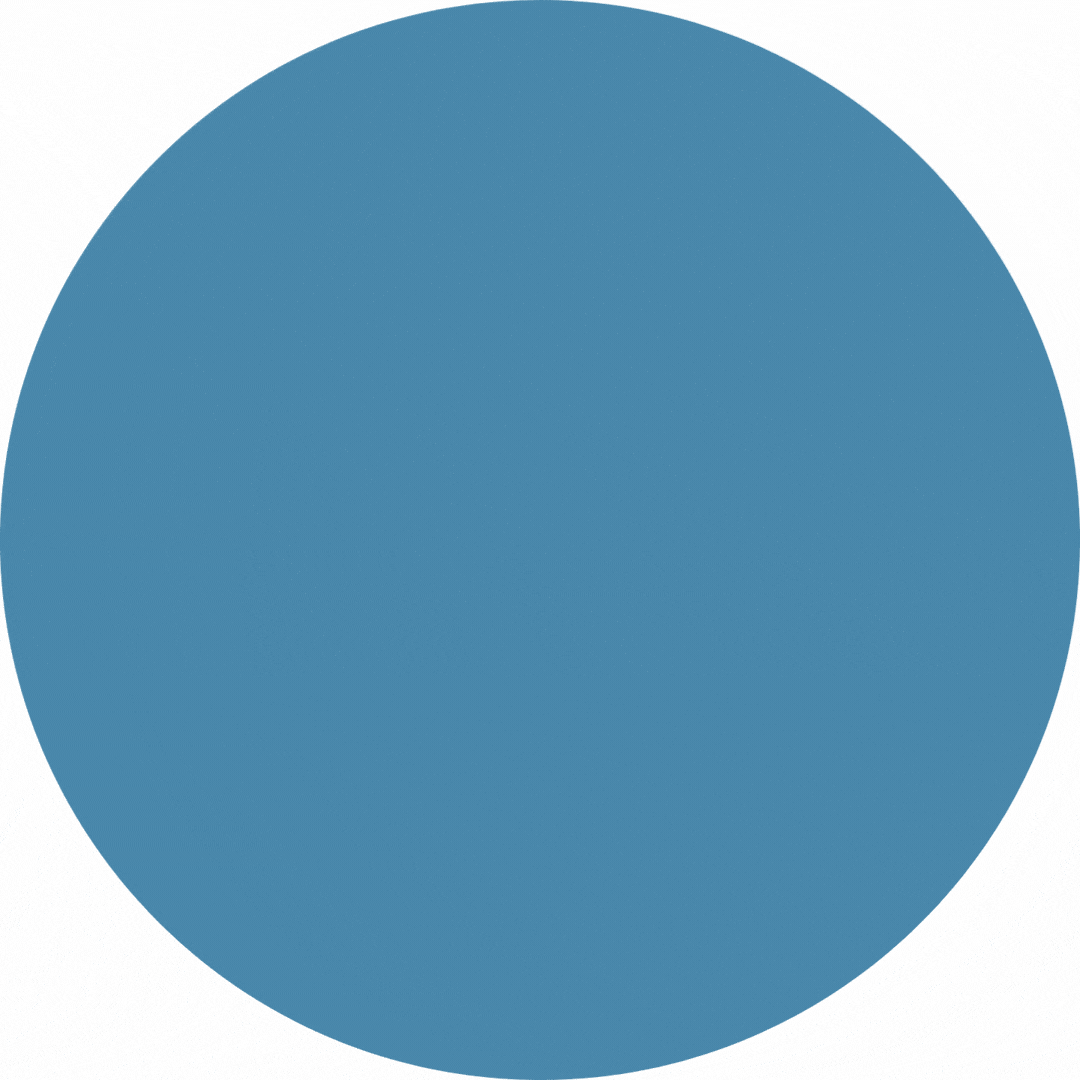 Ready to Book Your Cruise or INquire?
Use our preferred travel advisors, Bolds Travel, Because…