AmaWaterways Food Review (with Drinks) on AmaKristina
A river cruise on AmaKristina on the Rhone River in France is sure to interest those who want to try French food and wine. In this AmaWaterways food review in the south of France on AmaKristina, we'll share what to expect, including if you'll get a taste of any French cuisine or the Beaujolais wine you may be craving.
Disclosure: This page may have affiliate links, meaning we may earn a small commission if you click the link and proceed with a purchase at no cost to you. We thank AmaWaterways for hosting us; we truly only recommend cruises, experiences, products, and services we personally enjoy. As Amazon Associates, we earn from qualifying purchases.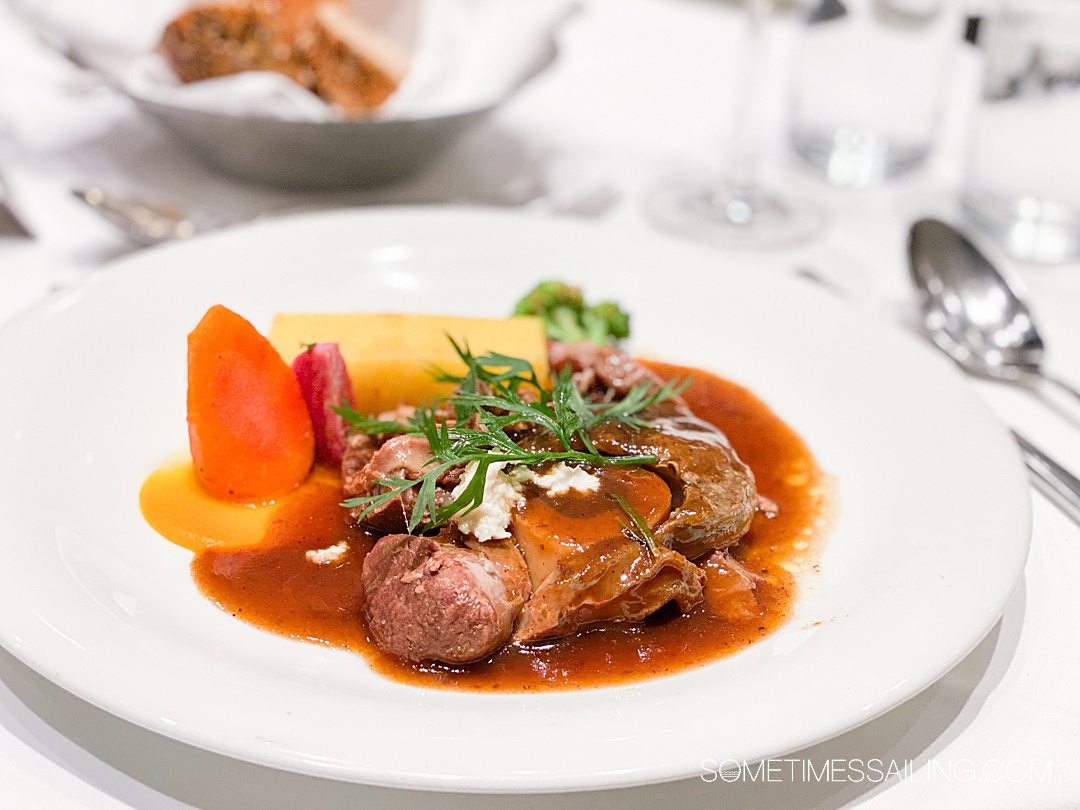 AmaWaterways Food Review Overview on AmaKristina
First, we'll walk you through the main meals onboard, including breakfast, lunch, and dinner. Then we'll share the extras to expect, like snacks and such, as well as a special dining opportunity.
Finally, we'll give you a glimpse of the beverage choices onboard, including non-alcoholic drinks, digging deeper into the wine selection, beer, and liquor.
AmaKristina Main Meals Food Review
Breakfast, lunch, and dinner are served in two places: the main dining room and the lounge. We detail them meal by meal, below.
AmaKristina Breakfast
There are two options for breakfast: a sit-down meal in the main dining room or a buffet in the lounge area if you're an early or late riser.
Sit Down Breakfast in the Main Dining Restaurant
Every morning we headed down to AmaKristina's restaurant on Deck 1 (which is called the Violin deck on AmaKristina) to start the day.
Though the time may change depending on the schedule of the day, most days, breakfast in the dining room was from 7:30 am to 9:00 am. Before or after, you can get the early or late riser's buffet breakfast in the lounge.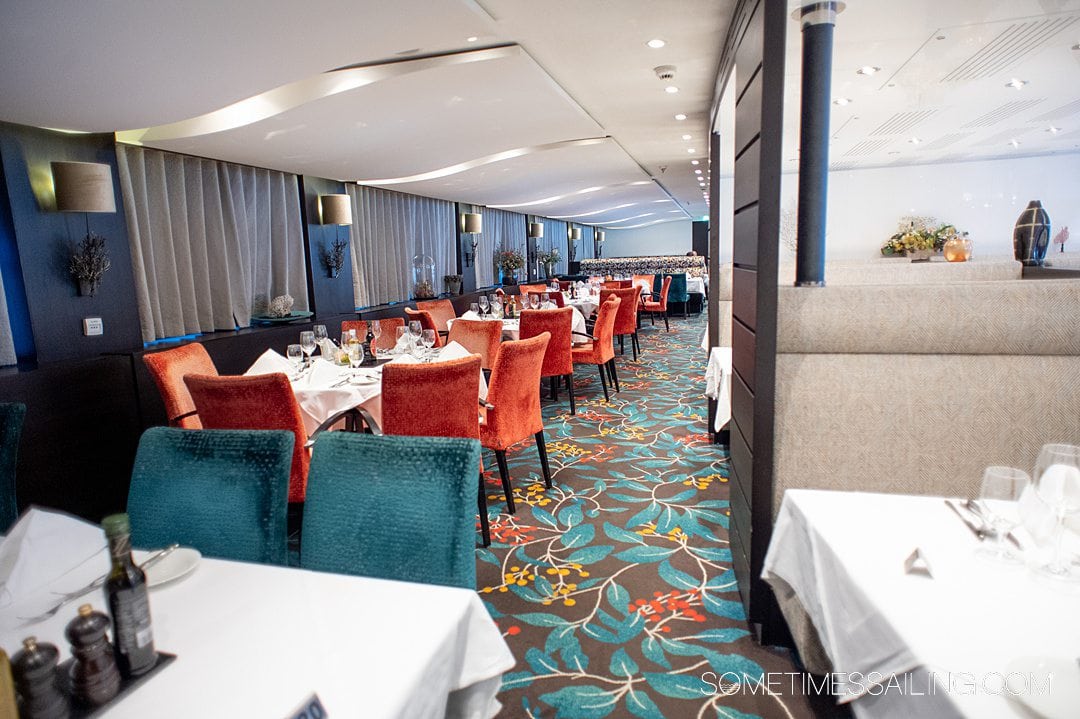 We ordered off the menu in the main restaurant because the dining room breakfast buffet consisted of a very small selection during our river cruise. The buffet was a table in the back of the restaurant with a few pastries, like small croissants or danishes, some bread you could toast, and a selection of fruit and yogurt.
There was also always a breakfast bowl of the day on this table, which the menu called a "Wellness Bowl." It was usually yogurt with nuts and fruit or a power bowl with quinoa and fruit, like avocado and pomegranate seeds.
Lastly, there was a make-your-own-yogurt bowl option with at least two kinds of yogurt (one flavored and one plain) and nuts and seeds you could add, like chia seeds.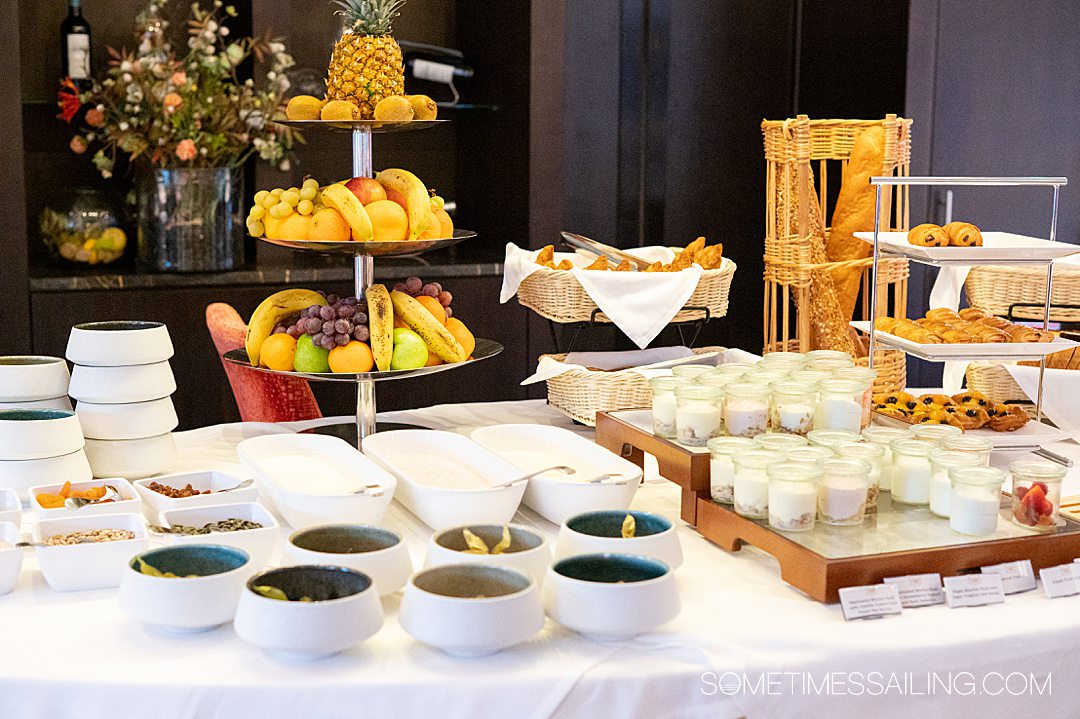 Menu items consisted of things like Eggs Benedict, eggs cooked to order with add-ins you'd expect, like tomatoes, mushrooms, spinach, bacon, ham, cheese, and the like, or Steak and Eggs.
A bagel with smoked salmon, cream cheese, capers, pickled onions, and some sliced cherry tomatoes was also an option.
One day I ordered the avocado toast with a poached egg – it was more like a round-cut slice of whole wheat bread with a schmear of guacamole on top, and a finish of pico de gallo than true avocado toast. I admit I ate the poached egg and didn't eat the rest; it wasn't typical avocado toast.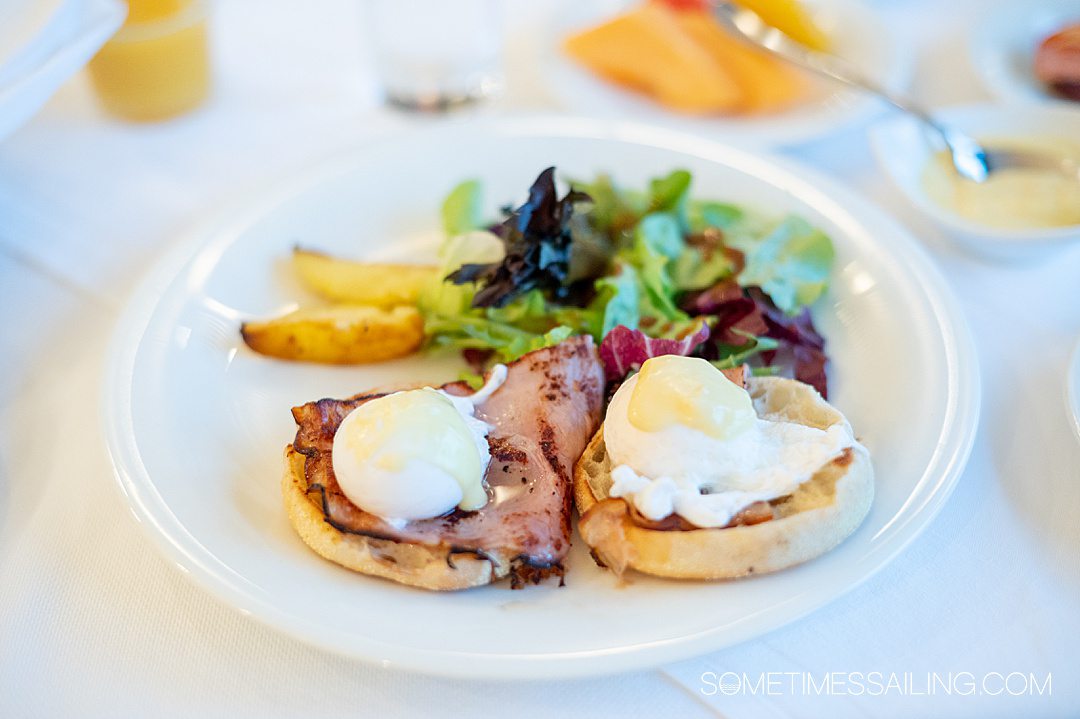 Dan enjoyed a bowl of oatmeal a few times, and I mostly stuck to some sort of egg dish, though I enjoyed the salmon option two mornings. They served it like a pre-made bagel sandwich. Because I prefer it open-faced, I simply deconstructed it and then ate it.
Breakfast Special of the Day
There's always a breakfast special of the day, but we didn't know about it for a few meals until we overheard another table asking about it. We'd see something like a breakfast burrito being served to another guest after we finished our meal and wish we had known about it.
They often didn't tell us about the special, so our tip in our Amawaterways food review is to ask when you walk into the dining room or when you sit down!
Breakfast Beverages in the Main Restaurant
The AmaWaterways staff on AmaKristina was great about asking us if we wanted coffee a few minutes after we sat down every day. You can also order drinks like a cappuccino, latte, or espresso in the restaurant, which is included in your cruise fare.
Tea is an option, of course, as well as a variety of juices. I had orange juice once or twice but prefer fresh-squeezed orange juice. (I actually never buy boxed orange juice – I always use fresh oranges at home with my citrus juicer, a habit I picked up in Europe, where fresh orange juice is the norm.)
I didn't realize there was a fresh orange juice option until the second to last day of the cruise when another guest ordered it. Again, another AmaWaterways food review tip is to know to ask for fresh squeezed orange juice over boxed juice if that's what you prefer.
Lastly, AmaWaterways includes sparkling wine in its breakfast beverage options, in case you fancy a mimosa in the morning during your river cruise vacation.
Early Risers and Late Risers Breakfast in the Lounge
Breakfast in the lounge is an option if you want a quick bite before or after the main dining room is open. You can grab a quick bite in the main restaurant if you want, be it a pastry or breakfast bowl, but the lounge is more low-key and self-serve.
There was a selection of yogurt, pastries, and juices at the lounge breakfast buffet.
The coffee/tea area is right near the lounge if you want to have a hot beverage in the morning. It's self-serve, 24/7.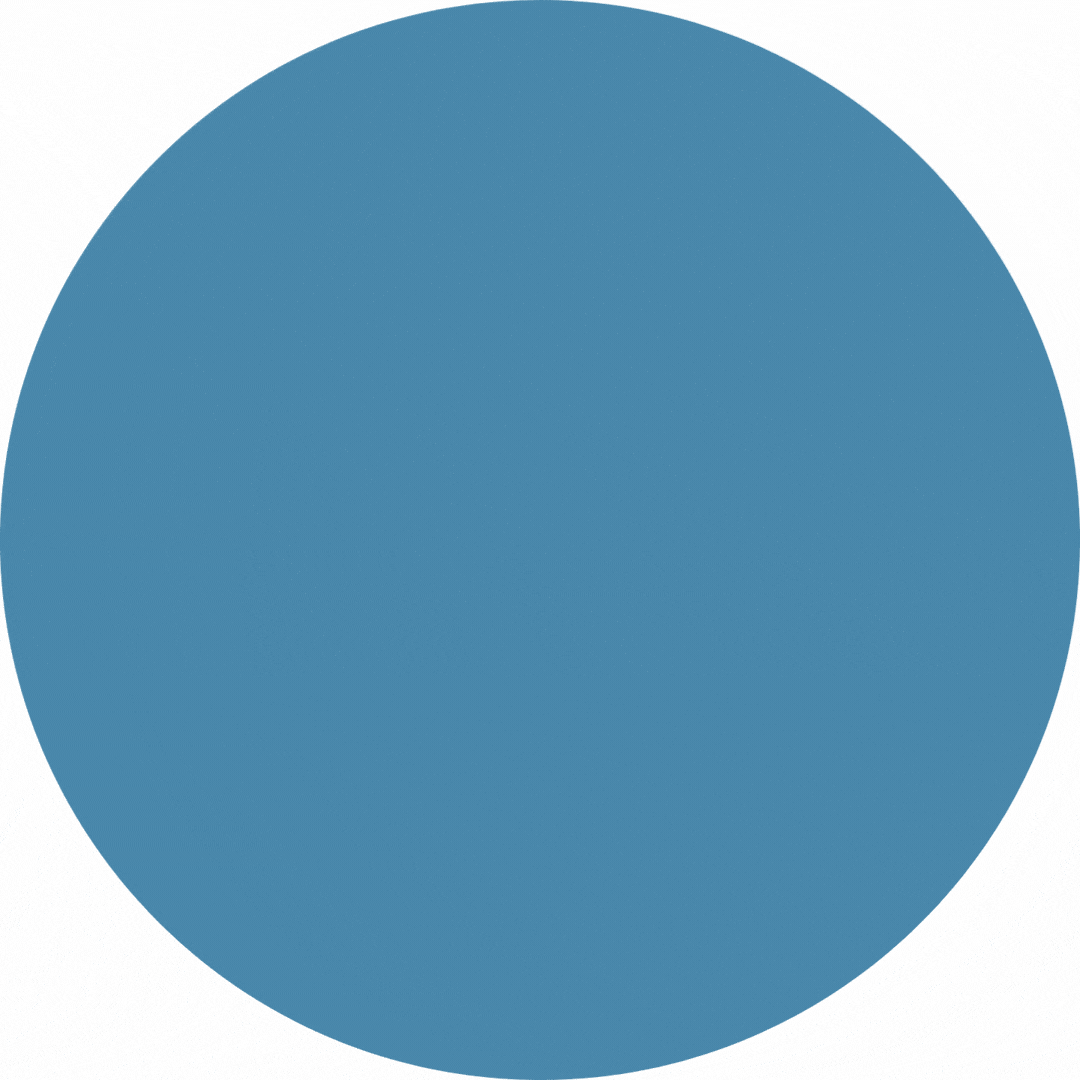 Ready to Book Your Cruise or INquire?
Use our preferred travel advisors, Bolds Travel, Because…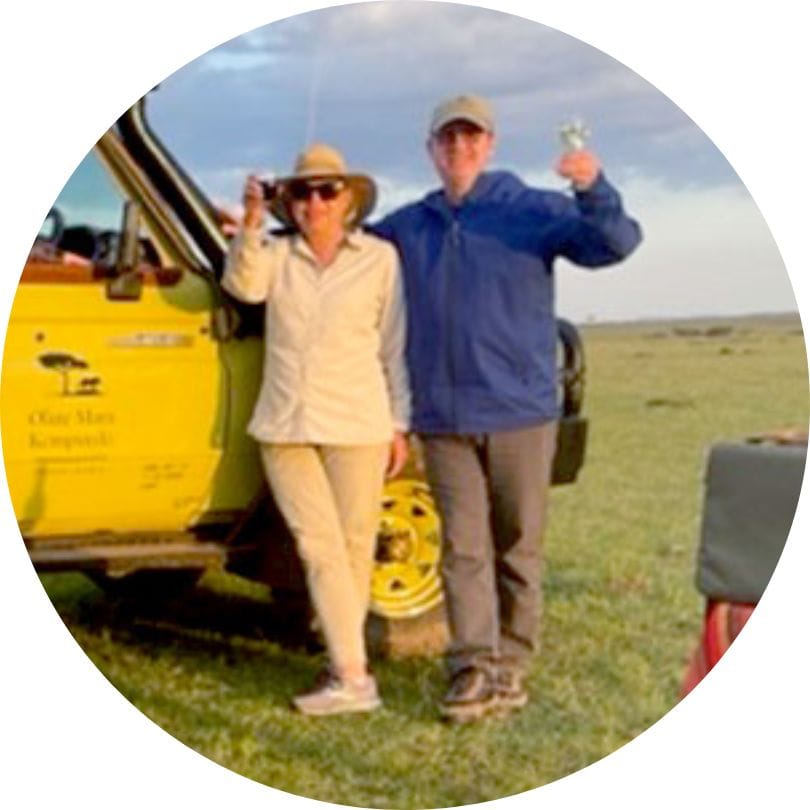 AmaKristina Lunch
Lunch is available in the main restaurant or the lounge as well. Lunch time varies slightly depending on the daily schedule, as breakfast times may vary.
It was usually around noon or 12:30 pm and was open for an hour and a half.
Bistro Style Lunch in the Lounge
If you want a more casual, quicker option for lunch, you can eat in the lounge. Here, they serve a sandwich of the day (sometimes hot, sometimes cold, depending on the sandwich) with a side of fries. Another option is a hamburger or cheeseburger with fries. Lastly, there was a margarita pizza option.
We quite liked the cheeseburger on AmaKristina and even ordered it downstairs in the main restaurant once or twice. It was good, and their fries are good too!
Lunch in the lounge is absent of the yummy appetizers they automatically put out in the main restaurant. Lounge lunch does have soup options or dessert either, like in the main restaurant. They advertise lounge lunch as a quick option if you need to grab something before you head out for an afternoon excursion. 
Our AmaWaterways food review tip here is to know that if you want to grab something in the lounge for lunch, you need about 30 to 40 minutes to dine because you still have to decide what you want, order it, and then wait while it's made to order.
Lunch in the lounge ends up being shorter and more casual than in the dining room because starters and desserts aren't served as part of the meal like in the main dining room.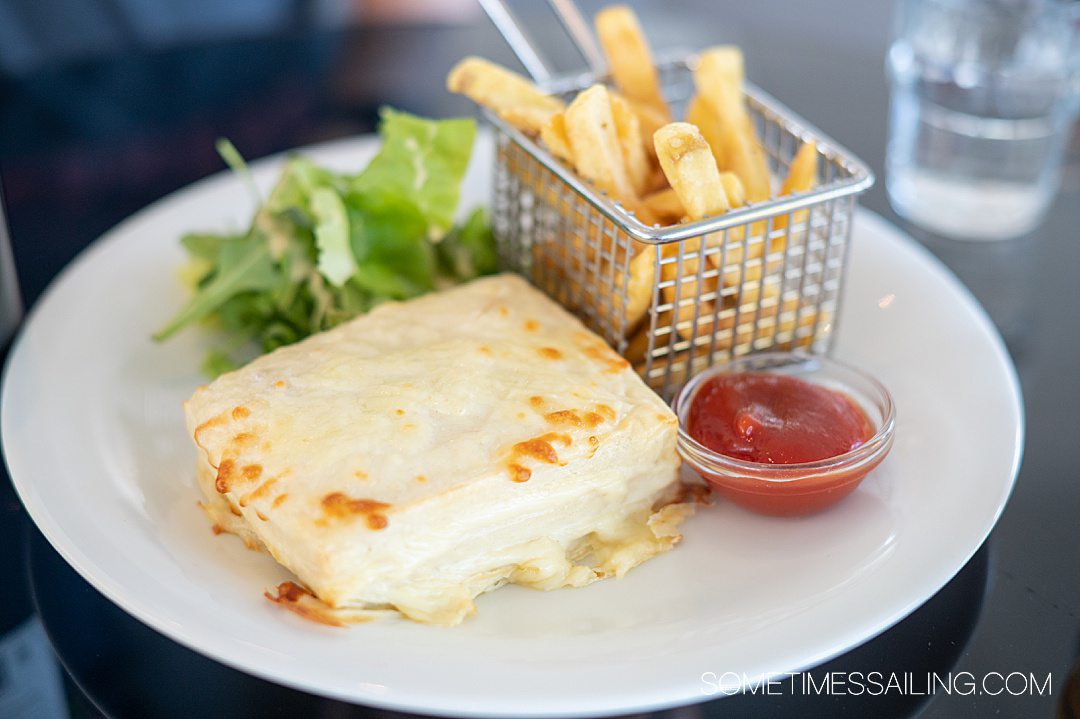 AmaWaterways Food Review of the Sit Down Lunch in the Main Restaurant
When we sat down for lunch in the main restaurant, a server quickly came over to pour water into our glasses.
Shortly after, he or she would bring over the appetizers of the day with a bread basket. It was usually a cold salad or two and a spread of some sort, like hummus to accompany bread. 
The appetizers were my favorite part of the meal. I loved the artichoke salad they served one day, and the traditional Greek salad another day. Another favorite was the tomato salad. Dan's favorite was always fries, as usual, with any meal!
I asked for seconds on the days that there was tomato salad and Greek salad! The waitress said the Greek salad – which had tomatoes, onions, feta cheese, and olives – was a favorite of hers too, which made us both smile.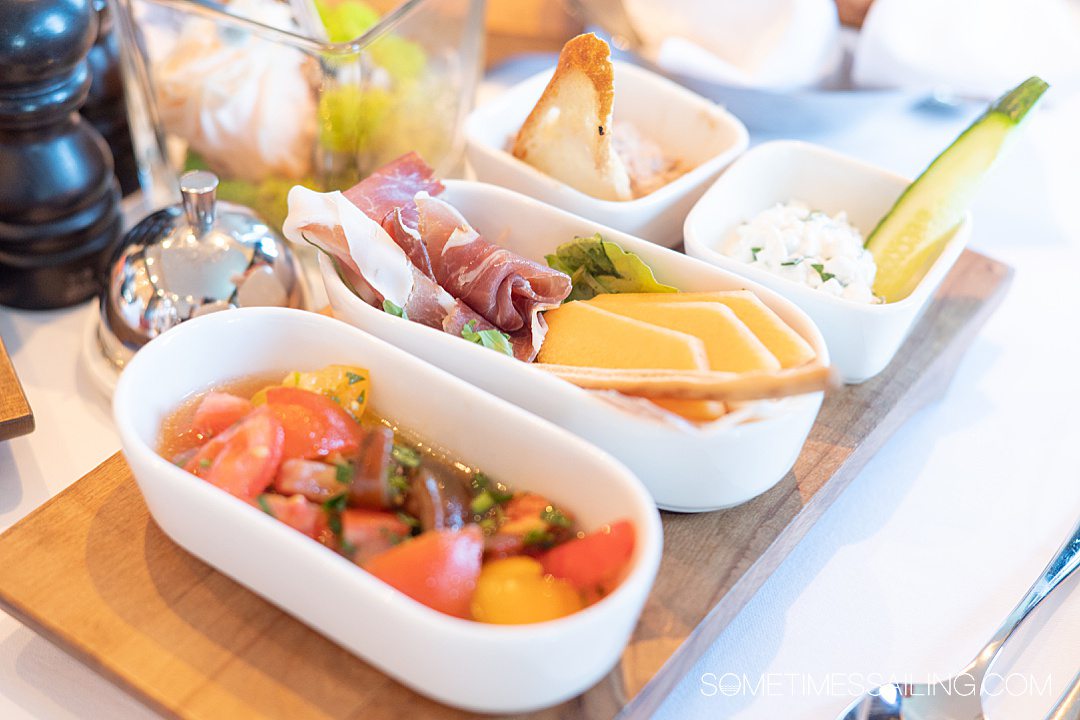 You could also choose a soup if you wanted some for lunch. Sometimes the soups were good other times they needed more seasoning and flavor.
A soup has never wowed us on a river cruise, so in our experience with river cruising, this isn't unique to AmaWaterways food. It's usually the case across the board, with soups on river cruises being subpar. Perhaps it's because they purposely underseasoned them so guests can add salt and pepper on their own. We don't know for certain.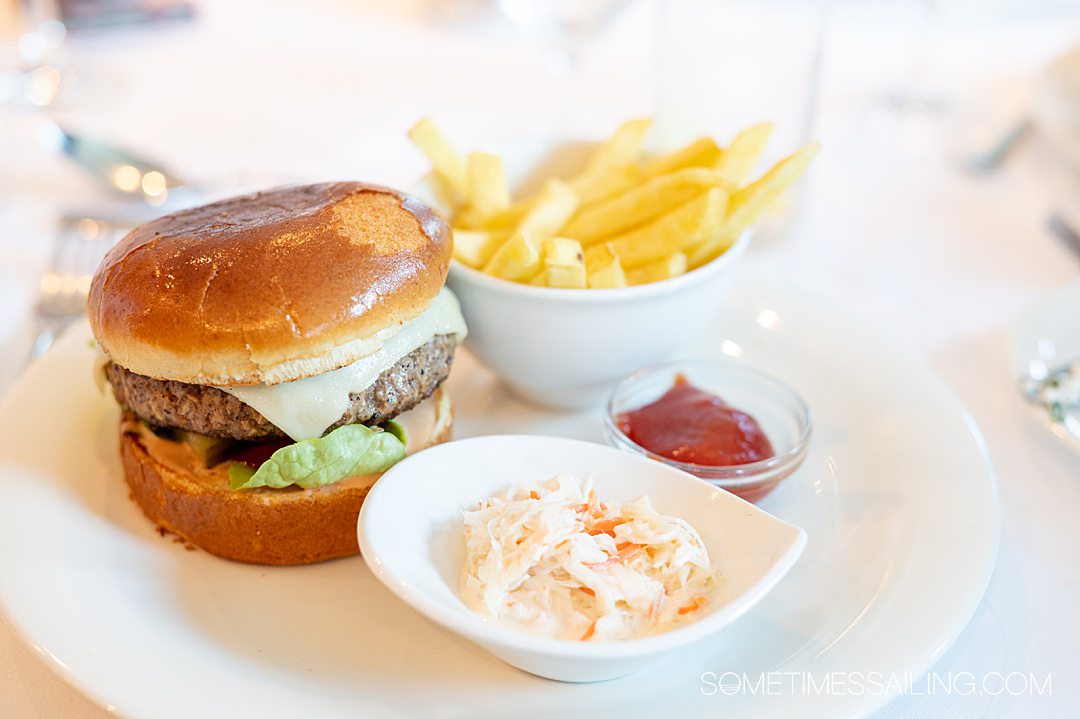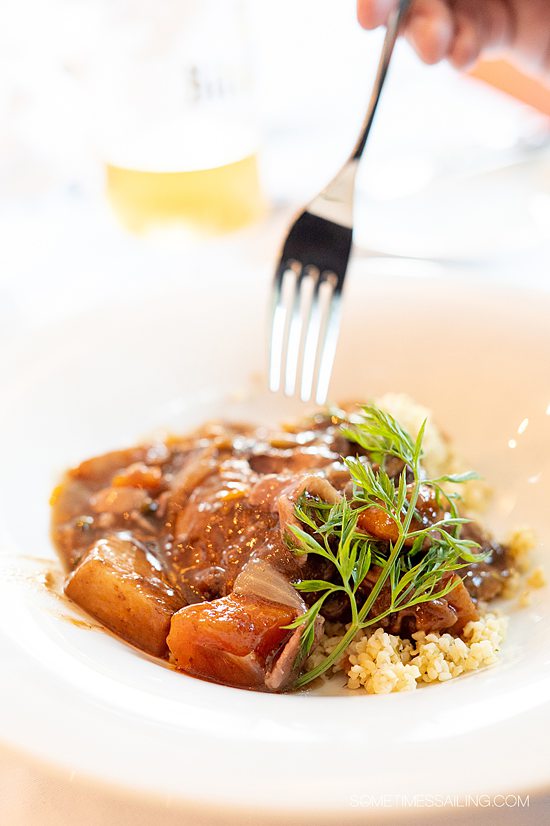 The lunch menu in the main dining room changes daily, even though you can always order staples no matter the meal, or if it's in the lounge or dining room, like a hamburger.
Lastly, lunch finishes with dessert in the main restaurant. The desserts were plentiful, but there are too many items to list! Instead, we've included a few dessert photos so you can get an idea of what was offered as a sweet finish to lunch during our AmaKristina river cruise.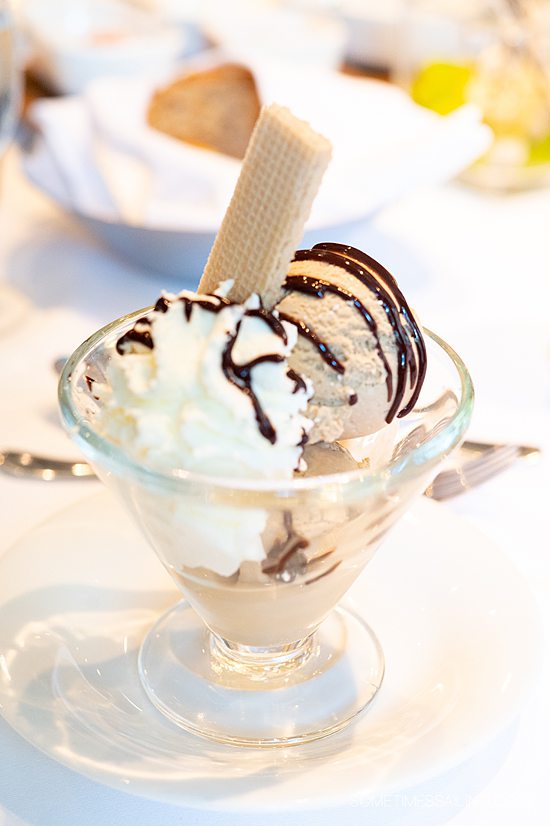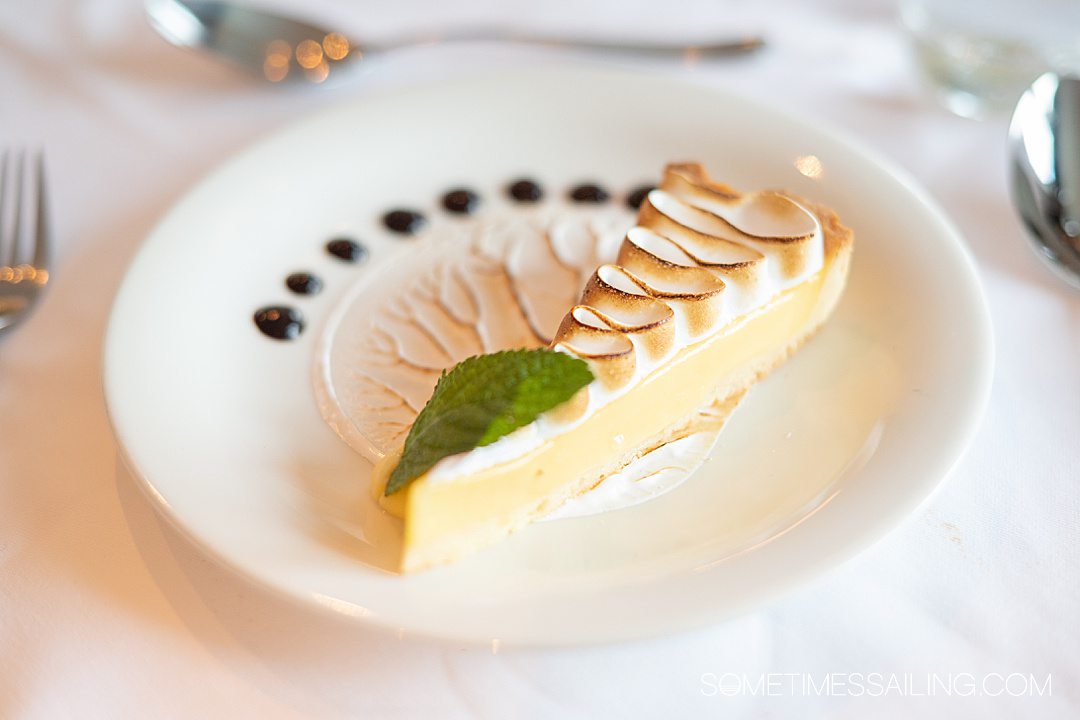 Beverages with Lunch on AmaWaterways
Any AmaWaterways food review has to mention that lunch includes beer and wine! That includes sparkling wine. Dinner includes this as well. We detail more about the drinks, below.
You can upgrade your wine to a more premium wine selection for an additional cost. You can also order mixed drinks and other cocktails with your lunch.
AmaKristina Food Review of Dinner
Dinner was at 7:00 pm with one exception one day, when it said 6:45 pm on the fourth day of our AmaKristina river cruise in Provence, France. Everyone was hanging out in the lounge at that time anyway and naturally trickled down to dinner when the time was right.
You don't have to be at the main restaurant for dinner at 7:00 pm. It's not very strict or formal. And like all river cruises, we have been on, there isn't assigned seating. 
However, there isn't really a reason to wait to go to dinner much later than 7:00 pm; you will likely be hungry by this time anyway, and there's not much else to do on board instead of hanging out in your stateroom or going to eat.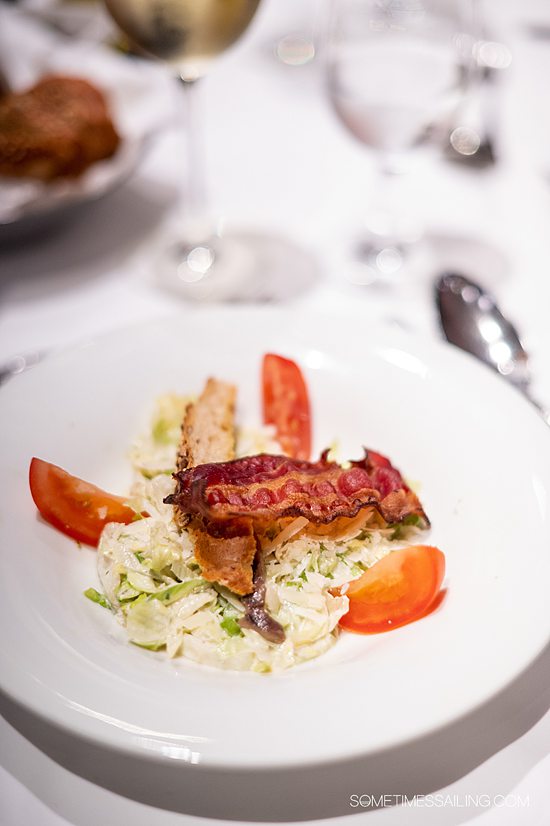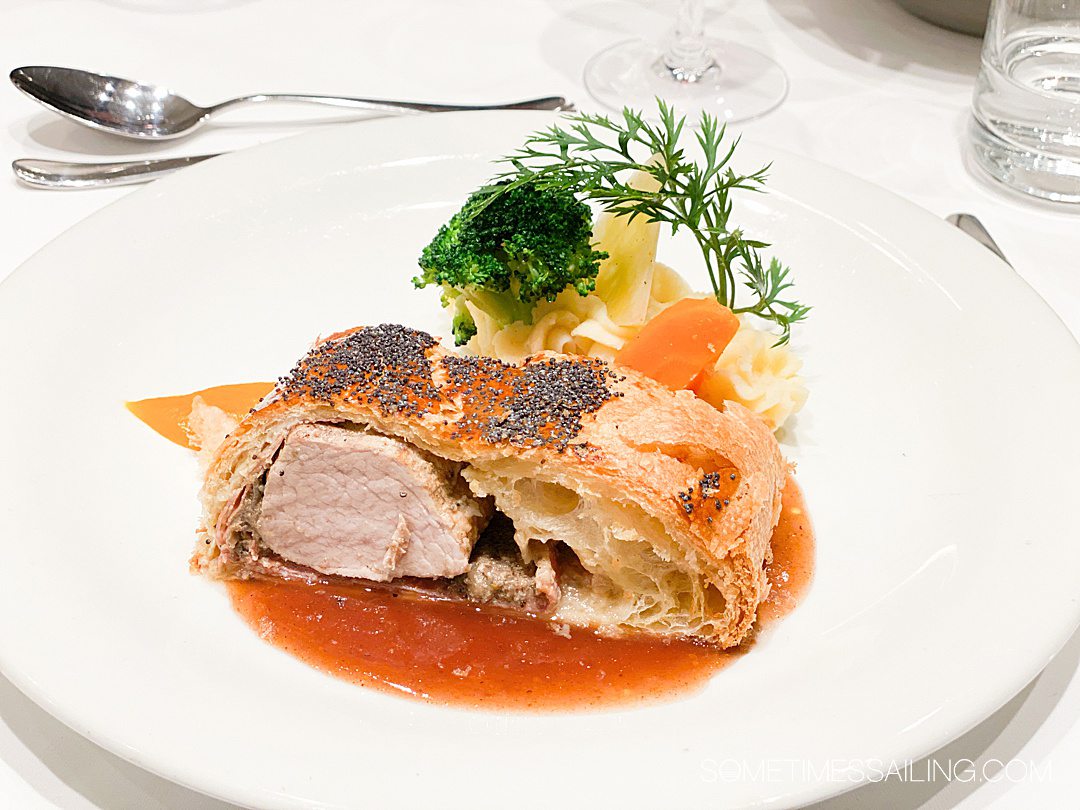 Dinner in the Main Restaurant
Every dinner menu, which changes daily, is double-sided. The left side has "Chef's Recommendations." Below that are everyday options, like a steak, chicken dish, or salmon. These remain unchanged daily.
On the right side is the complete menu. The complete menu has items in addition to the Chef's Recommendations. So if you don't like the recommendations, you can order something else. In other words, the right side of the menu is the evening's food options, and the left side is simply what the chef has chosen as the evening's preferred selections.
(We're pretty sure these are dictated by "corporate" on all river cruises, no matter the company. Having them indicated on the menu just feels like a personalized touch on board.)
Dinner always had options for a starter, a salad, soup (often a choice between two sops), and multiple entrees. Sometimes there was an additional option to add on like a smoothie (yes, a small smoothie – they were really good!) or a sorbet that was a palate cleanser.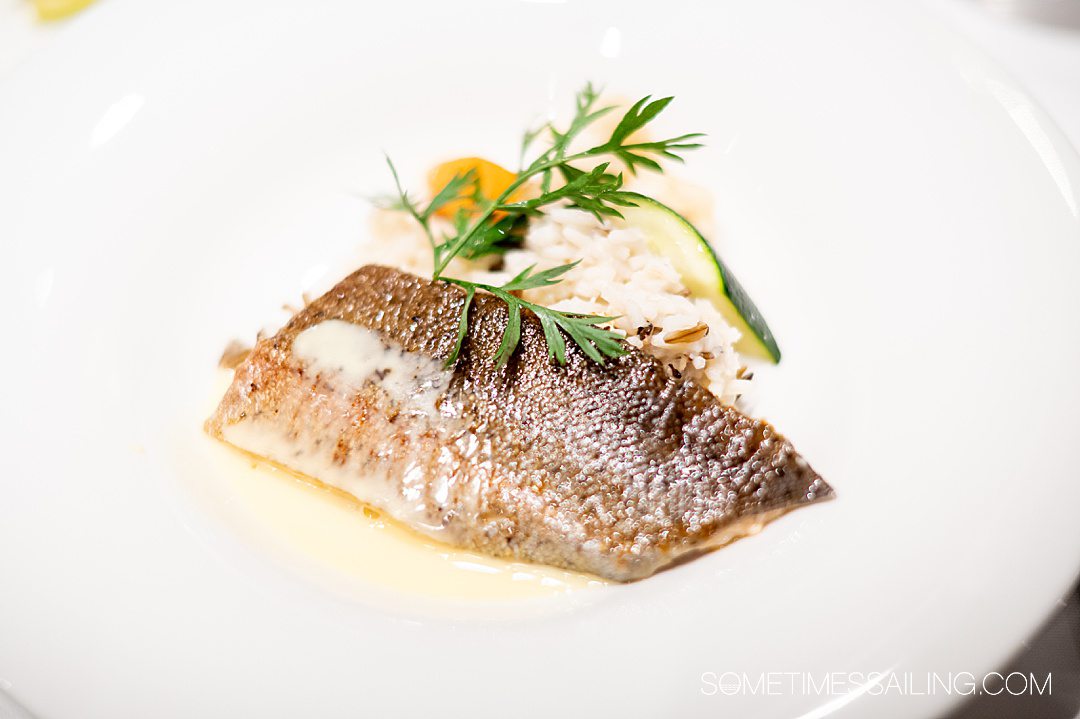 There were usually three dessert options. One was always an ice cream sundae of some sort, another was a cheese plate, and the third was a plated dessert that changed daily.
Additionally, vegetarian options were noted on the menu.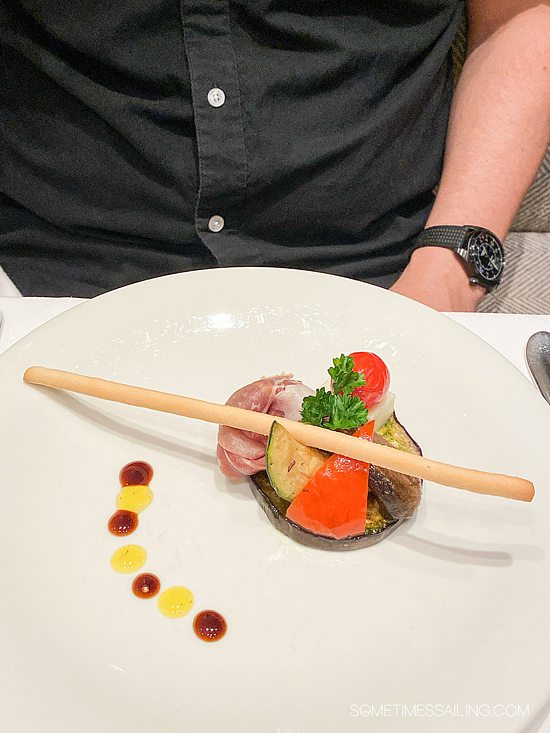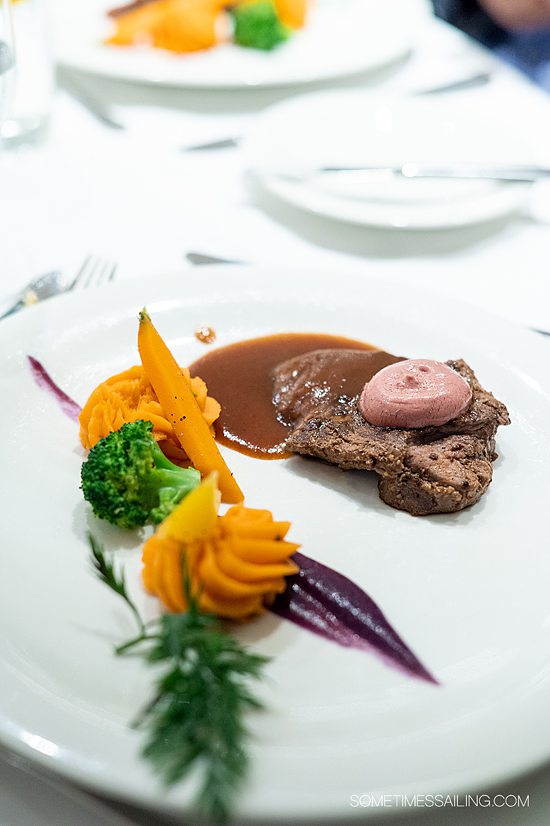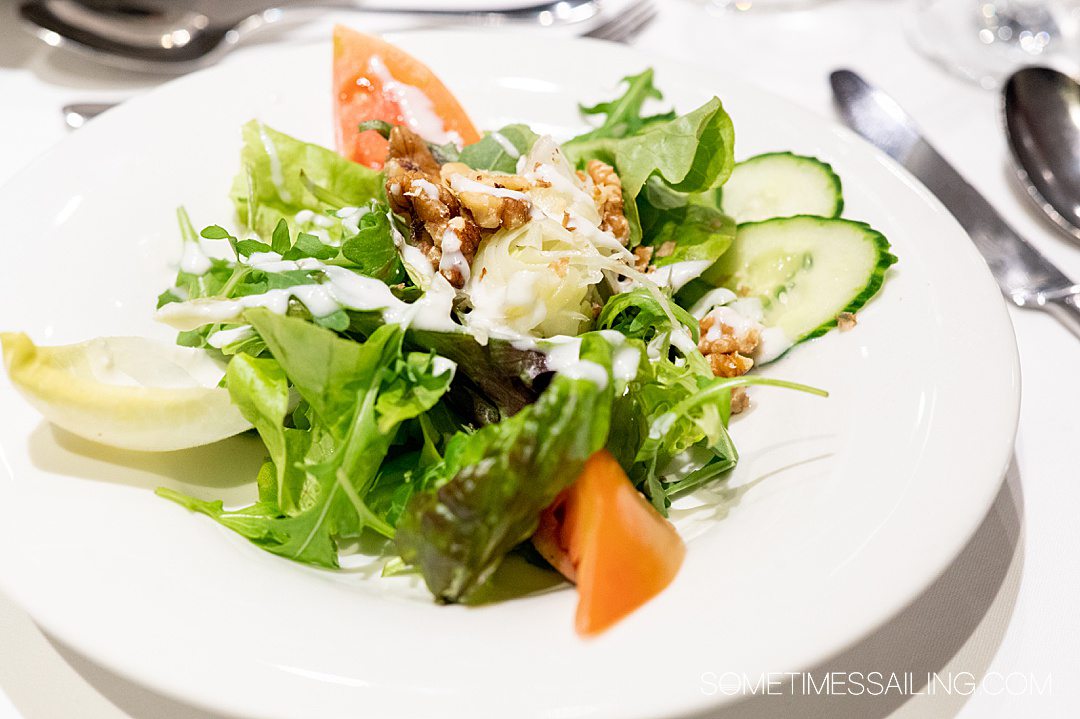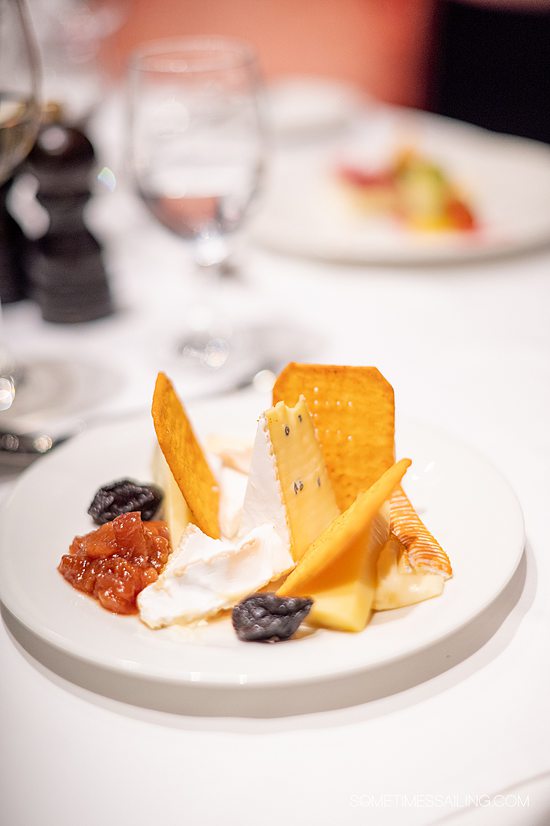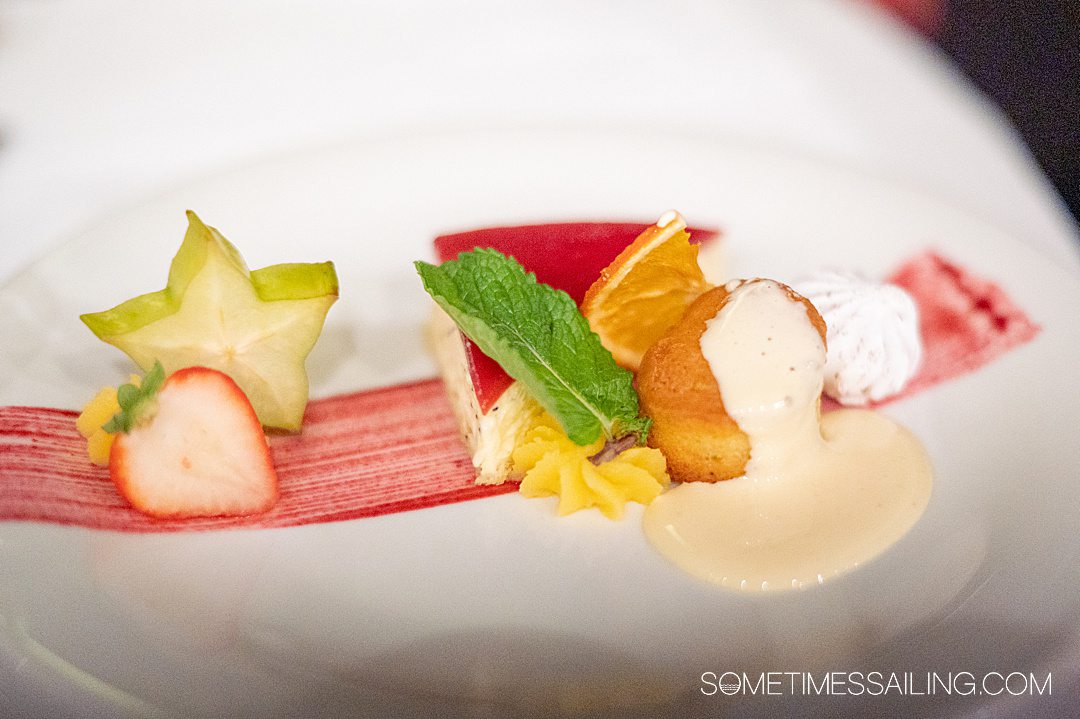 Beverages with Dinner
As with lunch, dinner includes wine and beer. This includes sparkling wines. You can upgrade and purchase premium wines. However, we didn't feel the need to. You're also welcome to order any mixed drink with dinner that will be billed to you.
Additional Dinner Options on AmaWaterways River Cruises
Room service: There is no room service on AmaWaterways river cruises.
Dinner off the ship: If the river cruise ship is in a port overnight or until late at night, you're always welcome to have any meal on your own in town.
If it's your first time on a river cruise, it's good to know that it's never a requirement to eat onboard; dinner onboard is simply already included in your cruise fare and a perk of the all-inclusive cost style of river cruises. If the cruise ship is in a port into the evening, you're welcome to eat on land.
Another dinner option onboard is the Chef's Table – a special dining experience.
Dinner at the Chef's Table on AmaKristina
Every guest is welcome to dine at the Chef's Table once during their river cruise. This is already included in the cruise fare. It's a lovely, special perk of sailing with AmaWaterways on AmaKristina.
To sign up, you simply choose the night you want to dine there (if at all) when you are onboard by letting the reception team know. They write it down and remind you of your special dinner plans the day of the dinner.
This dinner is in a special dining room. It's a pretty room situated at the aft of AmaKristina on Deck 3 (the Piano deck, as AmaWaterways calls it). When you enter the room, the servers seat you at what seemed like pre-assigned tables. There's a large central table that seats around 12 people and additional 4-seat tables along the perimeter of the windows.
AmaKristina has six sister ships that are architecturally identical and differ in design decor only. So if you're on another ship, the Chef's Table will be in the same spot as on AmaKristina. (Her sister ships are: AmaLea, AmaViola, AmaStella, AmaMora, AmaSiena, and AmaLucia.) 
We were welcomed to the Chef's Table room with a glass of sparkling rose. We sat at the central large round table amongst other delightful guests. The meal progressed with several courses and wine pairings for each. It was very well done and orchestrated.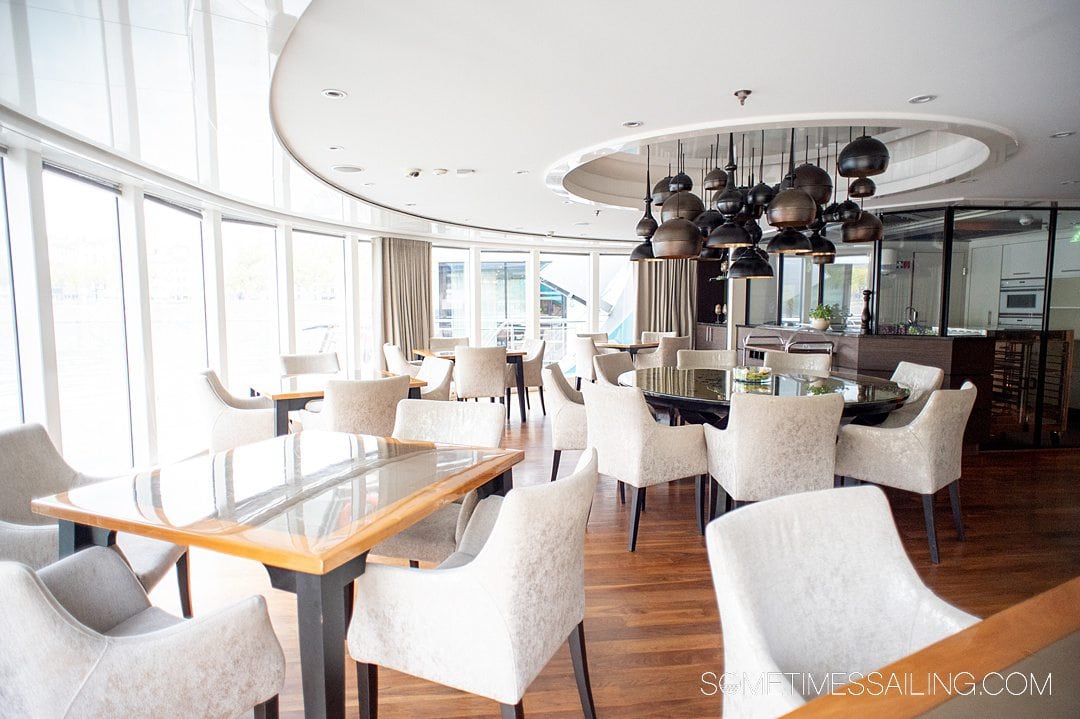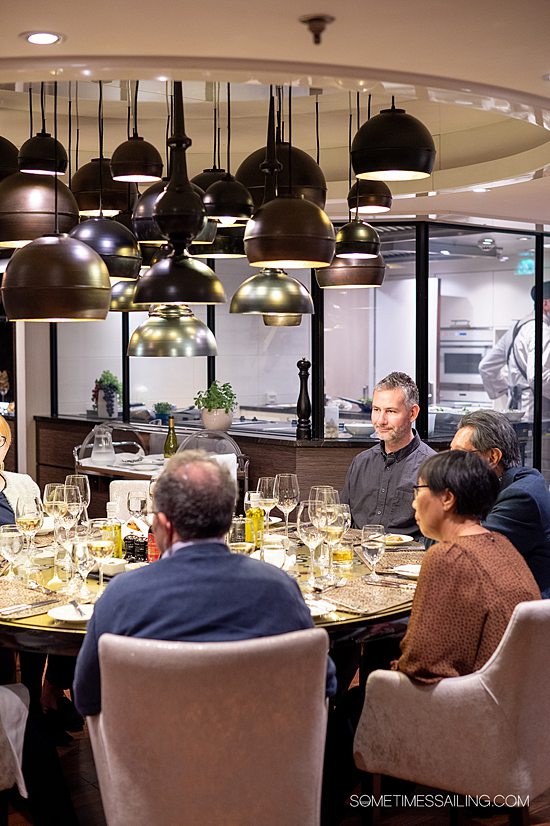 Chef's Table: Dinner Menu and Courses
The multi-course meal lasted around two hours and included red and white wine pairings. We've been to Chef's Tables on other cruises, and it's been around the same format and time. For example, we enjoyed a Chef's Table dinner aboard Majestic Princess with Princess Cruises.)
The dinner felt wonderfully intimate on AmaWaterways. This was to be expected because the small guest count on a river cruise ship is just one way of many that river cruises vary from ocean cruises. And the Chef's Table, even though the guest count total was fewer people on Princess Cruises than AmaWaterways, was simply proof of how special and luxurious a river cruise can feel.
There were seven courses. The meal started with a cherry tomato salad and ended with a dessert plate with various cookies and a chocolate tart.
As an added bonus, it was a guest's birthday, and the servers brought out a small chocolate cake so we could all sing to her. All the diners at the Chef's Table joined the celebration by singing along and eating a small slice in the birthday girl's honor, in addition to our dessert plate.
Needless to say, we were stuffed by the end of the meal!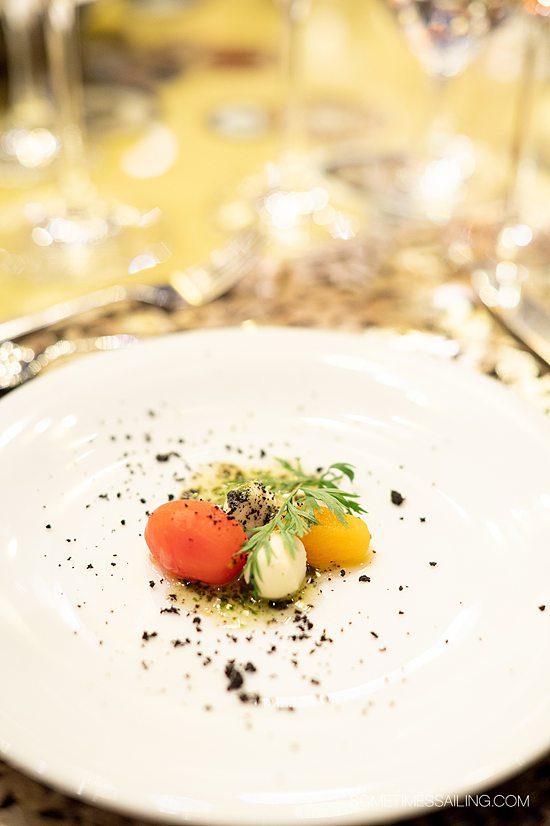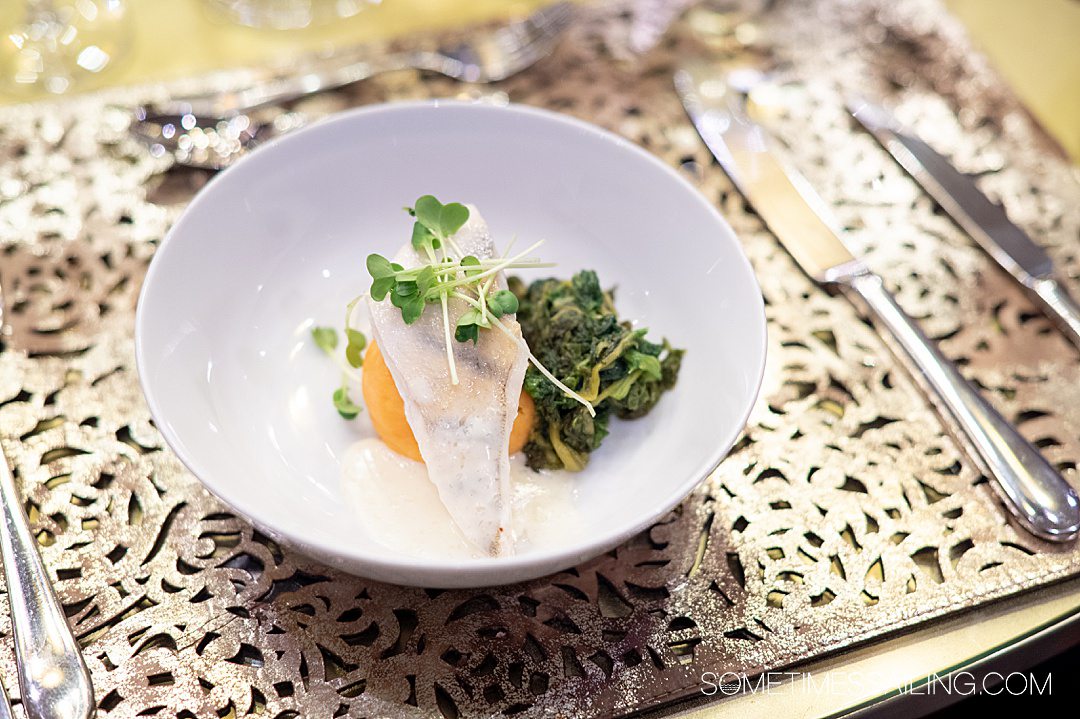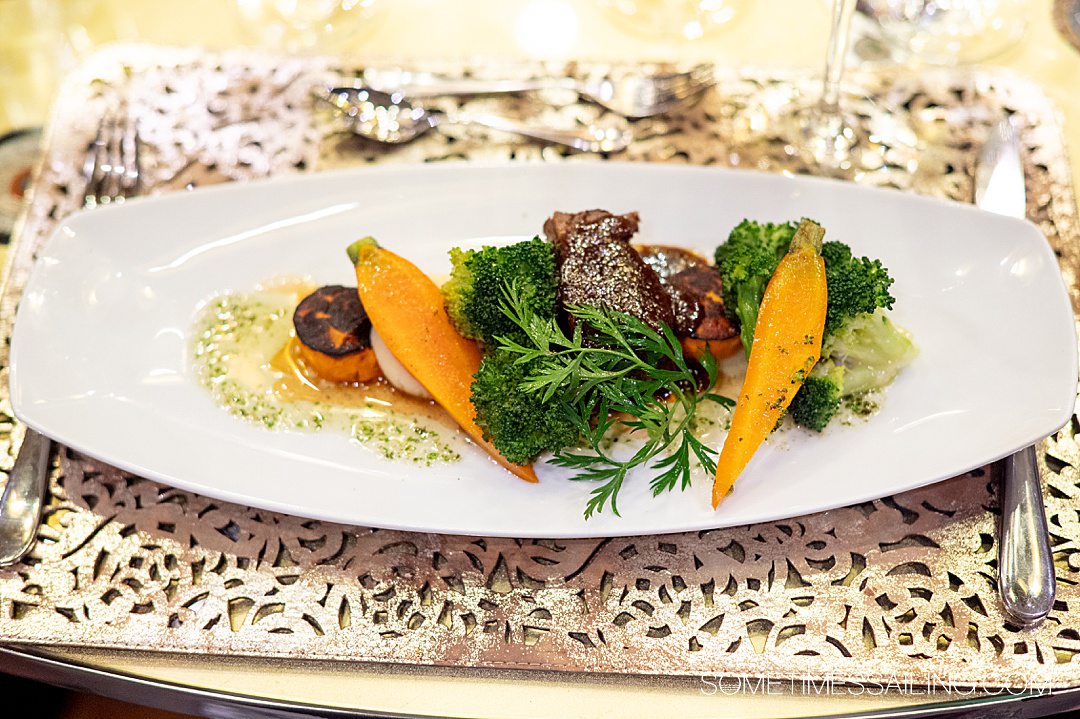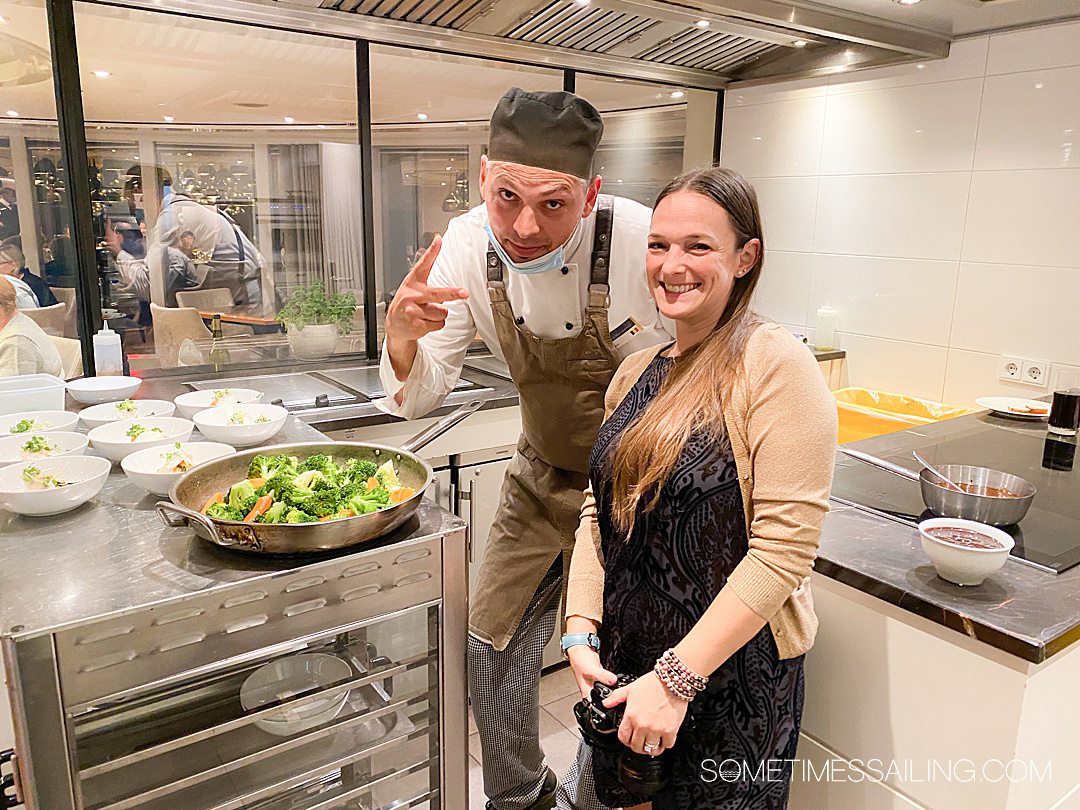 Dinner Highlighting the Special AmaWaterways International Gastronomy Society
AmaWaterways is proud to be a part of La Confrerie de la Chaine does Rotisseurs. The world's oldest international gastronomy society is invitation-only.
Founded in Paris in 1950, it aims to honor the traditions of the Royal Guild of Goose Roasters, chartered in the 13 century. Louis XII himself endorsed it!
Though the French Revolution brought it to an end, it was revitalized in the 20th century. It includes professional chefs, restauranteurs, and hoteliers worldwide. AmaWaterways has been included among its prestigious members since 2011.
AmaWaterways river cruise ships sailing through Europe have one dinner that highlights this exclusive, invitation-only society. The dinner during our Colors of Provence Lyon to Avignon sailing, which began on a Thursday, was on Saturday night.
The menu for the evening included a cold duck appetizer and a warm Herb Crusted Saltmarsh Lamb Leg entree.
While we are not exactly sure what gave the menu that evening the society connotation as opposed to every other evening's dinner onboard (because no one made a speech or anything to explain it), we appreciated learning that AmaWaterways is in the society, that the society exists, and a bit about its history in the printed sheet that was put in our stateroom that day, anticipating the evening's meal.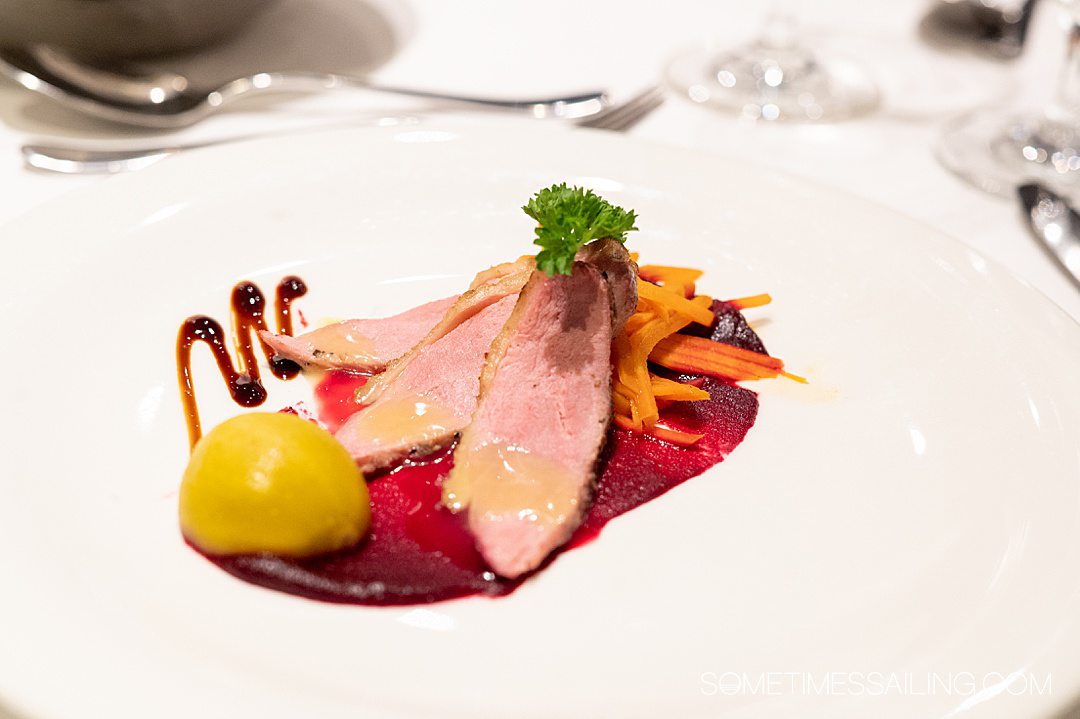 AmaWaterways Food Review: Available Snacks Between Meals
There aren't really snack options onboard between meals at any given time. You're likely off the ship enjoying an excursion between meals or exploring the town on your own during that time. Or taking naps between dinner and breakfast.
(And we must say that AmaWaterways includes the most excursion options of any river cruise line we've experienced in your river cruise fare.)
However, if you like to snack, there is always fruit in the lounge as well as cookies. You can also do what we do: find a grocery store in town when you arrive for your cruise before it disembarks, or when you have free time in a port any day, and buy a bag of chips or olives to keep in your stateroom. Every room has a mini-refrigerator.  
A favorite snack of ours in France that are easy to pick up in any town are chips (Lays makes some awesome flavors only available in France, like rotisserie chicken chips or mustard flavored), refrigerated gazpacho that all Carrefour grocery stores sell in France (a wonderfully refreshing and healthy snack), olives, and ham.
When in France, we also often buy cheese and bread for a snack between meals. It's just the French way! And since AmaKristina sails the Rhone River in Provence, France, why not? (You're welcome to bring wine back onboard from the ports, without any fee.) 
Afternoon Tea on AmaKristina
Most days (with the exception of the day we boarded and the day after, which was the first full day of the cruise), there was afternoon tea in the lounge from 4:00 pm to 5:00 pm. 
You can always get tea at the coffee station on your own because there's continually hot water available. A box of tea bags, milk, sugar, honey, and lemon is always beside the machine. However, afternoon tea is a nice concept even if you're not British, don't you think?
Viking had afternoon tea once or twice when we sailed on Viking Forseti on the Garonne River in Bordeaux, and we wished they did it more. We also enjoyed afternoon tea in The Retreat on Celebrity Cruises.
Afternoon tea on AmaKristina takes place in the lounge. The time is listed on your Daily Cruiser schedule. When you enter the lounge for tea, sit at a pre-set seat. Order tea from a server in the lounge, or ask for the daily assortment of tea sandwiches and sweets or both.
We enjoyed the fluffy triangle-cut tea sandwiches. They served three varieties on AmaKristina: one with smoked salmon, another with cream cheese and very thinly cut cucumber slices, and a third with ham and cheese.
The sandwiches were on the bottom tier of the two-tiered serving platter. The top tier had some cake, cookies, and a brownie-like option. The sweets, unfortunately, tasted like they were pre-ordered and not made fresh on the ship. The sandwiches were good, though we liked the savory options best.
All in all, afternoon tea is a lovely afternoon snack option onboard AmaWaterways.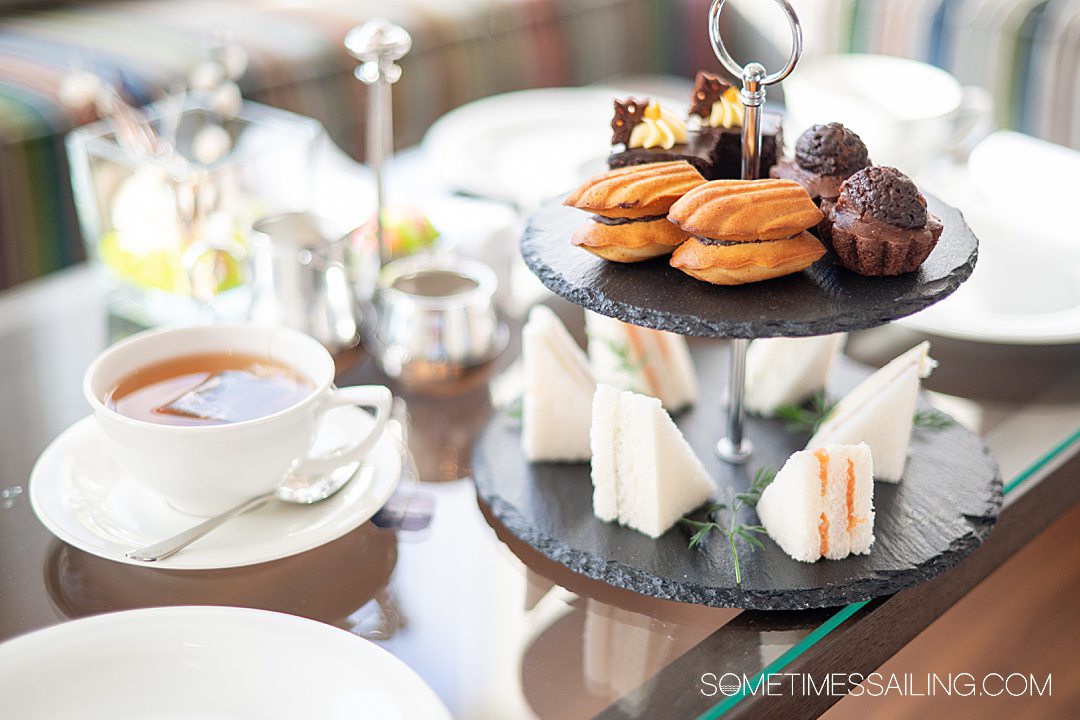 Late Night Snacks
One of the nice things about AmaWaterways and AmaKristina was that if you were up late at 10:30 pm, they put out snacks for guests. This included finger foods like tea sandwiches, sweets like puff pastries with custard inside, fruit, and hot item like mini egg rolls.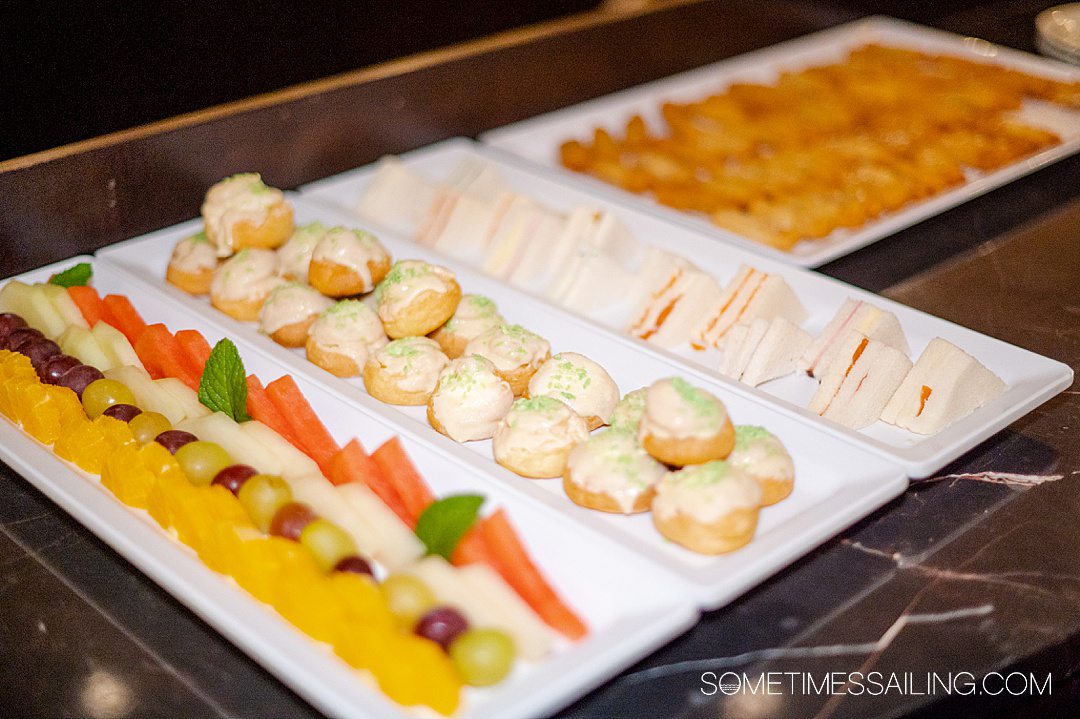 Drinks and Assorted Beverages on AmaKristina
Soft drinks and sparkling water were available from the bar and in the restaurants whenever you asked for them. Still, water was automatically served when we sat down for a meal.
There was water in each stateroom in glass bottles, which was replenished daily. Boxed water (which environmentally-conscious cruisers like us love because it helps cut down on plastic waste) was handed out when we left the ship for an excursion, and you could take a box or not – your choice!
Boxed water is a huge improvement from bottled water, though there's still plastic on the mouth of the box. Because we like to be as kind to the Earth as possible, we travel with our own refillable water bottles.
While other cruise ships like Viking and Emerald Cruises shared the commonality of water filling stations onboard, AmaKristina did not have one. Instead, we refilled our water bottles in our room from the glass bottles that were always replenished.
The Best Refillable Travel Water Bottles
We love these because they're flat, so a Memo Bottle fits in a pocket, on the side of a backpack, in a purse, etc., very easily and comfortably.
They're insulated and keep the liquid at the temperature you added it to the bottle for HOURS and hours. They rock.
We also love that the wide-mouthed bottles are easy to get ice cubes into. Use code "SOMETIMESHOME" for 15% off your order.
This Nomader water bottle saves a lot of space when rolled up and empty. The only reason we don't carry one is that we're worried about squishing it when it's filled with water. But it's a great option if it fits your needs.
Non-alcoholic Beverages on AmaWaterways River Cruises
As we mentioned, drinking water was always available in our rooms in glass bottles, and boxed water was available every day as you exited the ship. You can ask for water at any meal or at the lounge bar as well.
Additionally, there was always water and unsweetened iced tea in a self-serve area of the lounge. Soft drinks, like soda, were available for purchase outside of meals; they are included with meals.
Alcoholic Beverages on AmaKristina and Drink Packages
You may be wondering about the alcohol onboard AmaWaterways river cruise ships.
Beer and wine are included with lunch and dinner, and sparkling wine with breakfast if you want a breakfast cocktail. Wine options included red, white, rose, or sparkling with meals.
The wine wasn't necessarily special to the region where we were cruising; the wine that was special to the region we were cruising through was what we had during any wine tour excursions in Provence on our particular cruise.
They had one type of draft beer in the included cruise fare, which was an agreeable light lager, called Bitburger. Sometimes river cruise companies offer two drafts, but AmaKristina had one crowd-pleaser available. They do not have additional beer options onboard.
They had a full bar menu for cocktails, priced per drink. We could order a drink anytime at the lounge bar or with meals.
AmaWaterways cruise line does not offer any sort of drinks package.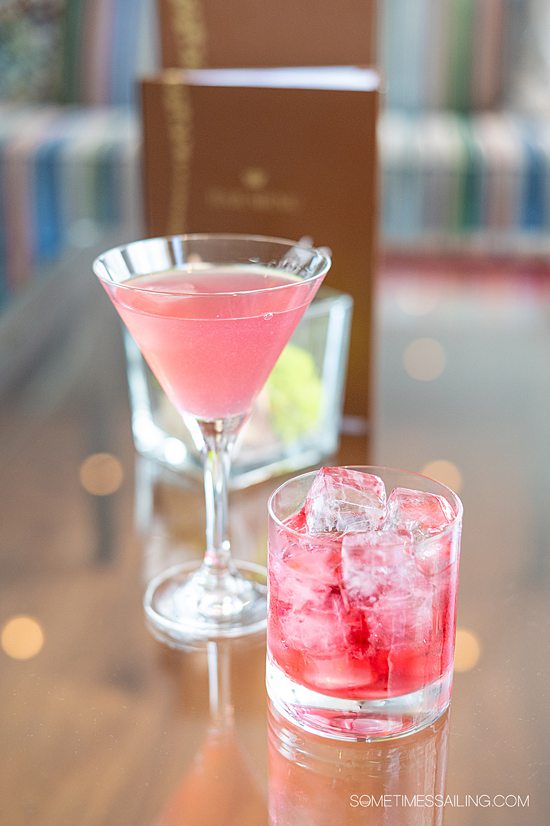 Beverages during AmaWaterways Special Sip and Sail Parties
One of our favorite things about our AmaWaterways river cruise experience on AmaKristina was Sip and Sail receptions. These "cocktail parties" took place at 6:00 pm daily. 
The Daily Cruiser, placed in our stateroom by our stateroom host (essentially housekeeping) nightly, mentioned a "Drink of the Day." This drink was included in the Daily Cruiser from the second day, which was the first full day onboard.
Our Drinks of the Day during our Rhone River cruise were as follows:
Margarita
Cosmopolitan
Manhattan
Lemon Drop
French Martini
There are champagne toasts on the first day you board and the last full day of the cruise. One is to welcome you on board, and the other is to toast to a great cruise gone by. The Captain, Hotel Manager, and Cruise Manager lead the toasts.
The cocktails were really good – not too strong, not too sweet. We appreciated that the Drinks of the Day were normal cocktails, not trying to overdo it with creativity. Most of the time, adults just want a good classic cocktail, not a rum concoction that would generally appeal to a younger audience.
During Sip and Sail receptions, you simply entered the lounge and grabbed a cocktail from the try of pre-poured glasses the bartender set out.
If you didn't want the Drink of the Day during the Sip and Sail – and this is a really nice perk of sailing with AmaWaterways – you had the option of ordering from the Sip & Sail beverage menu.
We didn't know about this menu until the third or fourth day of the cruise. So you, dear reader of our Sometimes Sailing blog, are ahead of the game reading this valuable information in our AmaWaterways food (and drinks) review!
If you look for it, a shorter menu is set out on the lounge tables during Sip and Sail cocktail hours. During this time, you may order anything on the menu…and it's complimentary!
This includes martinis, like a dirty martini, or classic cocktails, like a Gin Fizz or Whiskey Sour. You could also order a drink like a Gin and Tonic or Vodka Soda.
Or heck, maybe you enjoy a glass of Four Roses bourbon on the rocks or neat for your pre-dinner drink! Dan enjoyed this option once or twice during our river cruise. I tried the ship's Bloody Mary one evening; our AmaKristina bartender, Christian, made a great one.
Included alcohols on the Sip & Sail menu, aside from beer and wine, include:
Captain Morgan
Bacardi White/Black Myer's Rum
Four Roses
Canadian Club Ballantines
Smirnoff Vodka
Absolut Vodka
Gordon's Gin
Beefeater Gin
Does AmaWaterways Charge a Corkage Fee if You Bring Wine Onboard?
AmaWaterways does not charge a corkage fee if you bring wine onboard during your cruise and want to drink it at lunch or dinner. To us, this signaled that they know many of their guests look forward to purchasing their own wine during their river cruise vacation.
After all, many guests sign up for AmaWaterways' great cruise itineraries in famous European wine regions because the wineries have such great reputations, whether the guests are wine connoisseurs or not.
For example, you're welcome to buy wine at a winery during an excursion and drink it onboard. There is a mini fridge and wine opener in every stateroom on AmaKristina. There were also wine glasses in our room next to the glass bottles of water. Alternatively, we could always ask for empty wine glasses at the lounge bar.
If you want to bring your own bottle of wine to dinner, they will gladly open it and serve it to you free of charge. And when you're sailing on a Rhone River cruise in France, how can you resist the temptation of buying some great wine in port, whether to drink on board with your new river cruise friends or in your stateroom?
If you're wondering about the quality of wine that's included with AmaWaterways cruises, it's pretty good. We've had worse included wine on other cruise lines, and better too.
The wine served at the Sip and Sail wasn't as good as the wine served with dinner.
We found that the included wine served with dinner was always the better quality wine. But if you really love wine and you're very particular, you can order different wines from the AmaWaterways menu or bring your own onboard.
Our Opinion about Purchasing Amwawaterways Alcohol during our AmaKristina River Cruise
Between the included wine, beer, and Sip & Sail parties, we didn't feel the need to buy much alcohol or bring wine onboard.
However, we did buy one bottle of wine in Provence during our cruise. We enjoyed it in our stateroom while we were getting ready for dinner between excursions and dinner and paused to toast on our cabin's sitting area. It was also nice to enjoy an afternoon snack of bread and cheese we brought onboard one afternoon that we ate on the Sundeck.
We ordered drinks a la carte a few times after dinner to enjoy a cocktail or beer after a meal in the lounge. Our total bill, for assorted drinks throughout our seven-night river cruise, was just €37, including optional gratuities. We always added an extra euro for a tip per drink. 
Coffee and Tea
A self-serve machine had all sorts of caffeinated and decaffeinated drinks available 24/7. The machine dispensed hot chocolate too. Tea was also available at the station. They had various teas, including English Breakfast, Earl Gray, Chamomile, Green Tea, one decaf tea option, and others.
There were a few sugar options at the coffee/tea station, as well as packets of honey, slices of fresh lemon, and cold milk.
Conclusion for Our AmaWaterways Food Review (with Drinks)
We liked the various dining and food options onboard, including the creative events that AmaWaterways carefully offers guests, like the afternoon tea and Sip & Sail cocktail hours.
The included Chef's Table was a lovely experience and a change of scenery one night. We also appreciated that they don't charge a corkage fee to drink your own wine onboard.
Some dishes on AmaWaterways AmaKristina ship were delicious, even if others missed the mark. There were memorable moments shared with new river cruise friends and each other over many meals during our river cruise.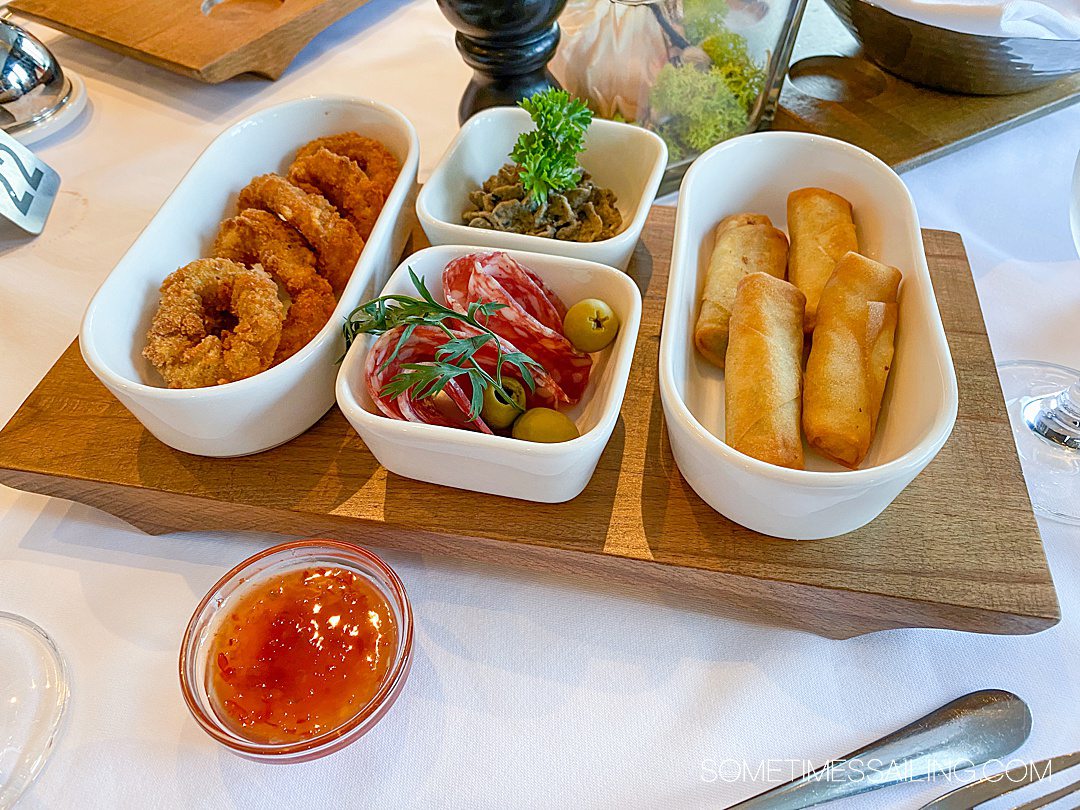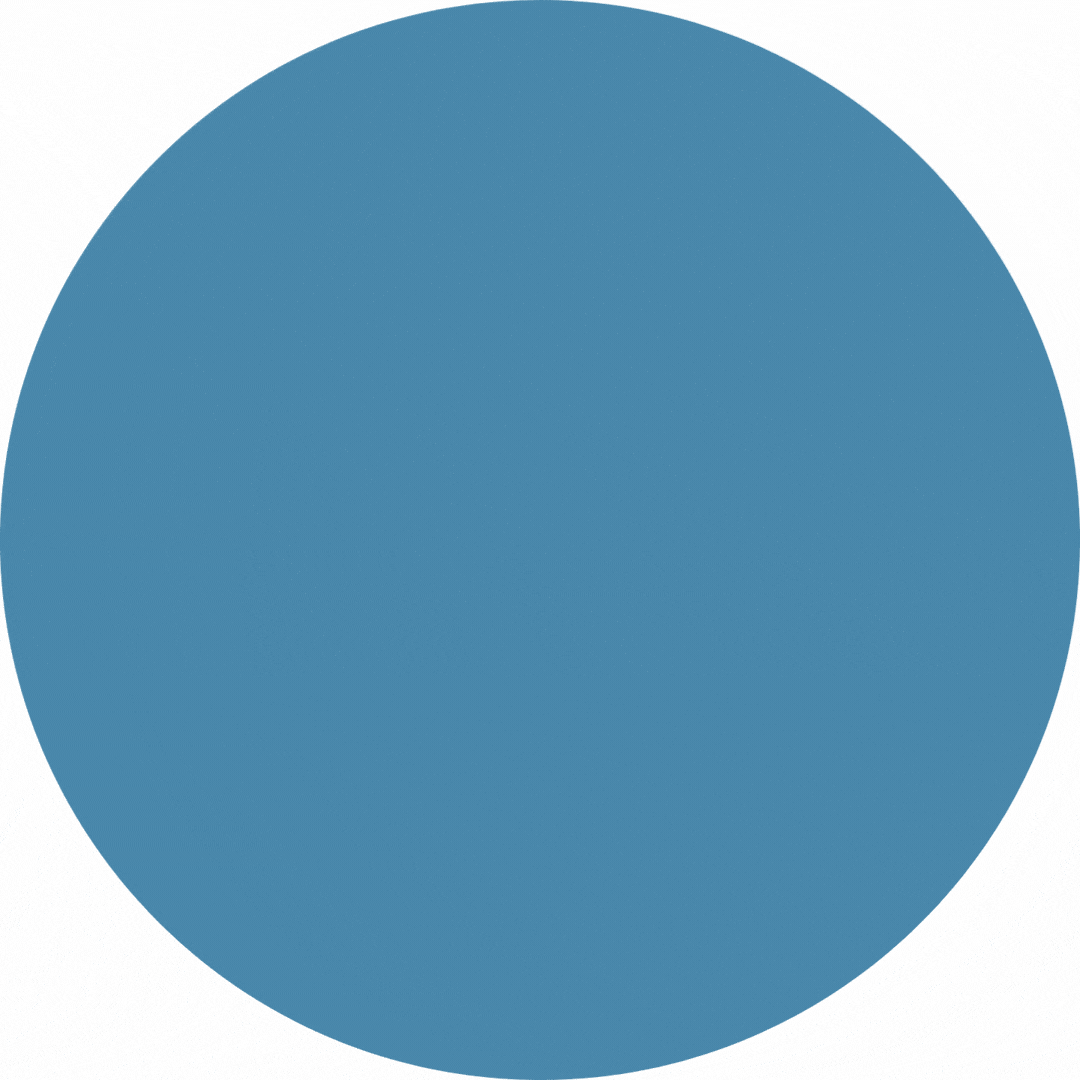 Ready to Book Your Cruise or INquire?
Use our preferred travel advisors, Bolds Travel, Because…